In today's Rumor Rundown we look at the fallout of the Matt Duchene trade. How does it affect other players and teams around the NHL? Will there be more movement right away, or are these names to keep an eye on for down the road and as the season winds along?
Related: Overtime With BSC: Who Won the Duchene Trade?
Evander Kane Top of the List
Evander Kane now leads the list of players most likely to be traded this season. Speculation continues to grow, especially since Matt Duchene and Kyle Turris are now off the board and found a home with the Ottawa Senators and Nashville Predators respectively.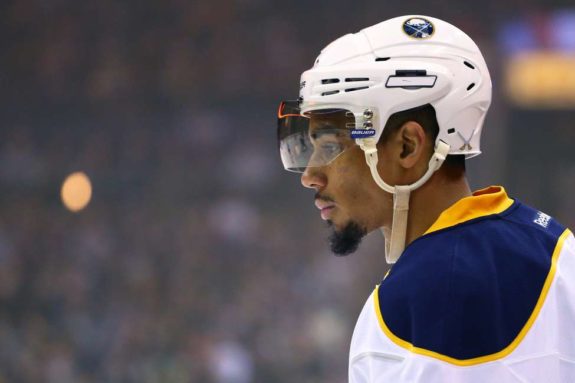 Word is that the Sabres are entertaining offers as teams try to explore the option of what it would cost to add Kane's scoring ability to their roster but the Sabres are not actively looking to trade Kane. The reality is, he could be one of the top rental players available and the pace he's set so far this season makes him more attractive an acquisition by the day.
He's more likely a rental than a long-term solution as he'll look to capitalize on a big season, somewhere in the neighborhood of $6 million per season over six years.
Mike Green The Most Notable Defenseman
The Hockey News has labeled offensive-defenceman Mike Green as the "perfect storm for a tradable asset."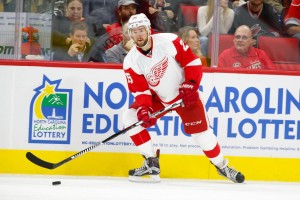 He is currently on a near-point-per-game pace with the Detroit Red Wings and his contract ends this season with the club. His offense, his deal and his age make him the perfect rental for a club looking for a spark.  That the Red Wings are now fully shifting to rebuild mode also means that he's likely to move before the trade deadline.
It's likely Detroit is already fielding offers and there are several teams who could use blue line help, especially on the power play. The Red Wings might be wise to strike sooner than later because with some teams struggling out of the gate and Green on an offensive tear, this might be the time to maximize the return.
Alex Galchenyuk Still a Mystery
Also high on the list of potentially moveable pieces is Alex Galchenyuk out of Montreal. Even with the Canadiens starting to turn the corner and string some wins together, Galchenyuk hasn't produced and he's seeing less and less ice time.
This situation has become a wait and see how the team does kind of scenario. If Montreal continues to win, perhaps Galchenyuk stays put. If they start to lose again, the team might try to see what they can do to shake things up a bit. If there's any player high on the list of names ready to move from the Canadiens, it's Galchenyuk.
Despite his struggles, Alex Galchenyuk has a 57.7% CORSI rating this year, 55.4% for his career. 55% considered elite by the way. #GoHabsGo

— NHL Watcher (@NHL_Watcher) October 29, 2017
Related: Trading Galchenyuk: An Inevitable Mistake
Rick Nash Could Fix a Lot of Problems
When you're a struggling team, you won't often hear that trading one of your top scorers and most proven past performer is the answer, but Rick Nash could solve some problems for the New York Rangers, a team struggling in many areas.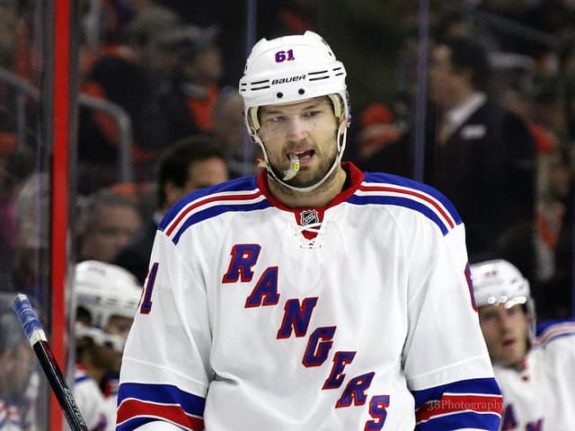 The trick for the Rangers will be convincing teams that Nash still has something left in the tank. With only six points in 15 games this season, that might be a tough sell.
Nash is in the final year of an eight-year, $62.4-million contract, so if he's traded, it likely won't be until much later in the season since he'll cost a lot to acquire.
Other Potential Trade Targets
James Neal, David Perron John Tavares, Joe Thornton and James van Riemsdyk are also names that have been speculated upon as moveable assets but seem much less likely to move anytime soon. Expect Neal and Perron talks to get louder as the season progresses.