Once Connor McDavid inked his eight-year, $100 million deal with the Edmonton Oilers, he reset the market for other young stars. The Oilers then further detailed the new salary scale by signing Leon Draisaitl to an eight-year, $68 million contract.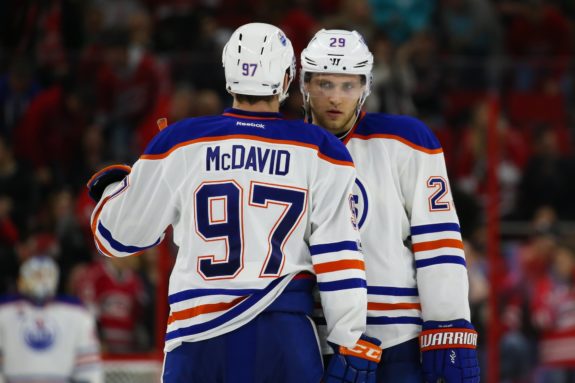 Now, with the 2017-18 season knocking at the door, both Jack Eichel and Sam Reinhart are entering the final year of their three-year entry-level contracts with the Sabres. The Oilers' deals have only helped to create a divide between each of the Sabres player's perceived worth by player and general manager. Now it appears as though Eichel and Reinhart will both start the season without contract extensions.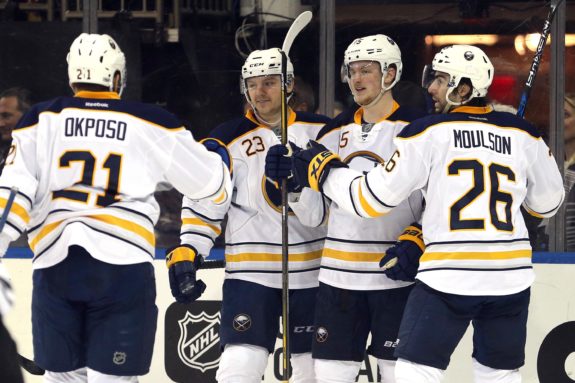 The Waiting Game
New Sabres general manager Jason Botterill publicly stated that Reinhart would have to wait before getting another deal.
"It's just an area where we're excited with Sam, but I don't think something from a contract standpoint will be happening this summer. We have him under contract for another year and we'll see how things play out and go from there." – Jason Botterill
In Eichel's case, the Sabres were excited to sign to a contract as soon as possible and an extension was expected this summer. But that still hasn't happened.
"Our conversations with Jack and the group have gone extremely well, we'll continue those throughout the summer here and see if we can find a common ground because from our standpoint, we certainly want to get something done and from everything that we've heard from Jack and his agents, they want to get something done too." – Jason Botterill
Jack, Be Nimble
Eichel, the face and future of the franchise, was drafted second overall in 2015. Since then, he's appeared in 142 games for the Sabres, lighting the lamp 48 times to go along with 65 helpers, for 113 points.
His 0.34 goal-per-game output over the last two seasons is tied for 32nd best in the league. His 0.80 points-per-game output ranks tied for 35th overall (also tied with Ryan O'Reilly).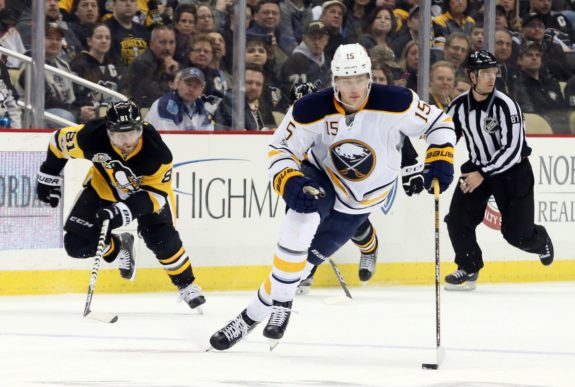 Eichel had a really good year last year. Despite missing nearly a quarter of the season, he still bested his freshman NHL season by one point in 20 fewer games. With Jack in the lineup, the Sabres were almost a goal a game better than without him (2.64 goals to 1.81 goals) and the power play operated with staggering success (26.4% conversion compared to 20.4% without him). The Sabres' offense runs through Eichel.
Contract Talks Stalled
According to a recent conversation between Eichel's agent and a local Buffalo television station last week, contract talks had died down and the center was planning to play without an extension in place.
Just spoke w/Eichel's agent. He says contract talks between the two sides have died down & that Eichel is planning on playing w/out new deal

— Matthew Bové (@Matt_Bove) September 5, 2017
"I have no problem playing the year out," Eichel told reporters last week in Buffalo. "If that happens, it happens. Obviously, I'm pretty adamant on staying a Sabre and staying in Buffalo, but it's not something I can really control here. I can just control my play. I want to be here. I want to be in Buffalo, like I said. I want to bring some excitement to this town, and the contract thing will take care of itself. That's why you hire agents."
Eichel sure is saying the right things.
"We know where we stand. We know where the Sabres stand. If it doesn't happen, it doesn't happen. I have no problem playing the season out and just trying to earn whatever. I come to the rink every day with a good attitude, have fun doing what I'm doing." He added, "I looked at my summer as preparation for the biggest year of my career so far, and that's the way I'll continue to look at it."
It's becoming a bit of a public relations black eye as fans want a deal done and think Eichel is getting yanked around by management.
Happy with Housley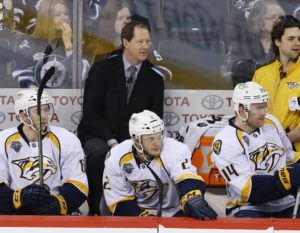 The 20-year-old talented center is excited for the upcoming season, especially with his new head coach, Phil Housley, who he knows wants to play a fast, up-tempo game.
"From talking to him, the style of play that he wants to instill in us is going to fit in pretty well to my game," Eichel said. "Obviously, pushing the pace, playing with the puck, possessing it, playing fast, all that stuff bodes well for me, and I think it should be a good fit."
Captain Jack
Eichel openly states he wants to get better at everything, including his leadership abilities. With Brian Gionta not being re-signed by the team, he could be adding a letter to his jersey. Both Eichel and O'Reilly are the presumable candidates to be the next Sabres captain.
Called the consolation prize to McDavid, Eichel has proven he has game-changing ability. He's performed well, but unlike McDavid, has been saddled with an underperforming team filled with dead weight contracts and a lack of complementary players. With a new head coach and a revamped lineup, it's time for him to carry this team into the playoffs.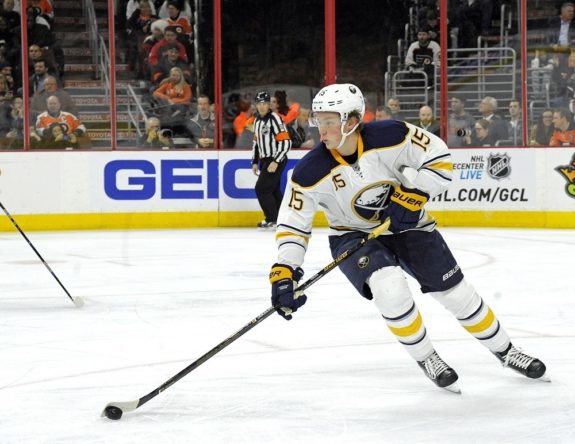 "You could say there's a lot of young guys coming in, having big impacts on their teams," Eichel said. "I just try to be the best player I can be. Guys are working hard. Guys are making an impact on their team and getting rewarded for it. I don't think the age should be too much of a reason for somebody not to get a good deal. If they've earned it, they've earned it."
Eichel, already producing at an elite level, seems poised for a breakout season. It could put him in the driver's seat when a deal is finally put together.
Is Sam the Man?
Reinhart, drafted second overall in 2014, appeared in only nine games for the Sabres in 2014-15. In the following two seasons, he played in a total of 158 games, tallying 40 goals and 49 assists for 89 points. While not Eichel's numbers, they are more than respectable for a 20 and 21-year-old in the NHL.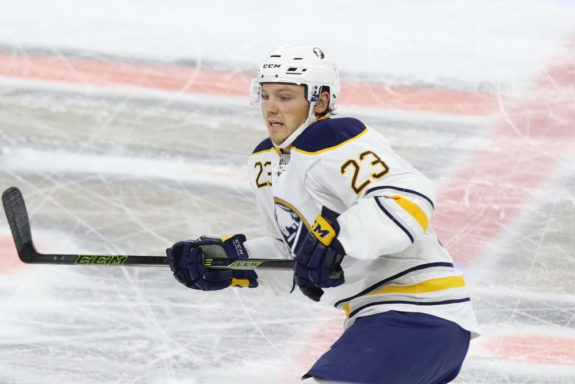 The playmaking 21-year-old who plays both right wing and center is betting on himself to reach his potential this year. Then again, these days, it's become more common for NHL general managers to pay for potential.
Sam's Time to Shine
Reinhart's position is more precarious. While showing flashes of brilliance during the past two seasons, he's failed to sustain a prolonged period of production. Some nights he puts himself in the right spots, other nights he seems to disappear. He's done well when playing with Jack, but perhaps has not developed as quickly if he were centering his own line, carrying the play more often.
For him to be the player the Sabres hoped he would be when he was drafted, and to earn the long-term, big contract that he wants, he has to dramatically mature and become more consistent and confident on the ice. This means a big jump in offensive numbers and better work on the backcheck. If he succeeds, he will either get a contract with the Sabres or will become attractive trade bait.
A New Sabres Team
The Sabres, playoff-less in the past six seasons, have made a bevy of moves since last season's cellar-occupying 78-point finish in the Atlantic Division. Botterill and Phil Housley are now charged with getting this franchise back on track and into the postseason.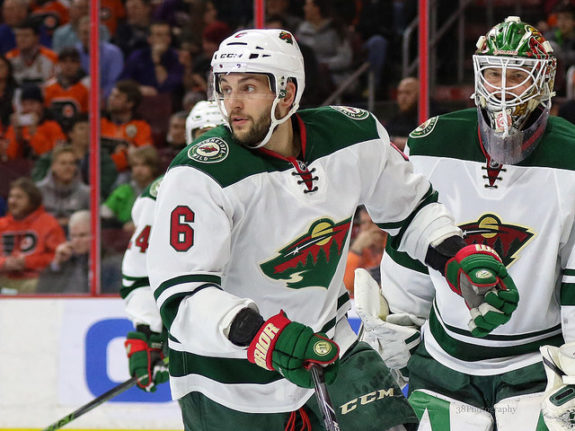 The influx of defenseman should bolster the blue line and get the puck moving out of the zone faster, hopefully triggering the Sabres' offense. This should only help both Eichel and Reinhart.
Messages Being Sent
Eichel and Reinhart are both fine playing without an extension because they're both betting they'll have monster years. With more experience, more time in the gym, better health and a better team around them, Jack could hit or surpass 90 points this season, which will earn a much higher long-term deal than if he signed now. Sam likely won't hit that mark, but he stands to improve as well.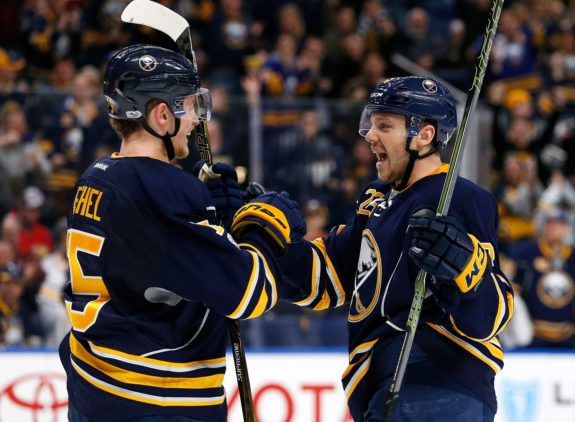 It should be an entertaining year as the Sabres attempt to claw their way back into playoff contention. With both Eichel and Reinhart unsigned beyond this year, it's clear both are sending messages to Botterill, "I'm worth more than that."
And Botterill is answering back, "Prove it."