And just like that, the Sabres began to look a little familiar.
The effort is there – make no mistake about that. Ever since Ted Nolan arrived, the Sabres haven't been getting run off the ice on the regular and actually look like a functioning, if woefully dearth of talent, team.
So losing two in a row by the score of 7-1 felt like a big step back. Especially against the lesser teams of the Central Division. Still, it's hard to be angry with this team. We all know what it is and we know that the season is going to be really, really long.
Let's take a look at the week in review.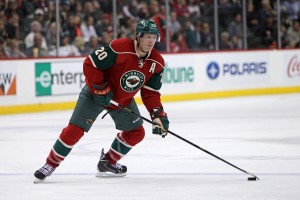 12/31 @ Winnipeg
Jhonas Enroth was in net for the Sabres and turned in a solid performance despite the 3-0 loss. He turned away 23 of 25 shots (one was an empty net goal) and kept the Sabres in a game they otherwise shouldn't have been in.
The Jets looked far better than the first time these two met and looked far more improved in front of backup Al Montoya than they had in front of Ondrej Pavelec. Montoya was outstanding, turning away all 27 Sabres shots on his way to the shut out.
Just one of those instances where the Sabres worked hard, played well enough and simply couldn't get it done.
1/2 @ Minnesota
This one was close for all of about 15 minutes before it was over.
The two teams played a tightly contested first period, with the Wild outshooting the Sabres 8-7. Then, within a minute and a half span, the Wild were up 2-0 with Jason Zucker making it a three-spot ten minutes later.
Niklas Backstrom turned in a rare strong performance, turning aside 19-of-20 on his way to victory. He'd been on a big skid, losing eight-in-a-row before picking up his third win of the season.
The biggest takeaway from this is that it was the Sabres' 11th straight road loss for the Sabres. It's no surprise they're last in the standings when they are 3-14-2 on the road. You have to win on the road sometime, guys.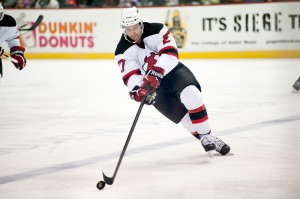 1/4 vs New Jersey
Ah, it's good to be home again. The power play of all things ended up being a crucial element for the Sabres. They scored both markers on the power play, including Matt D'Agostini's first as a Sabre (and the game-winner), going 2-for-5 on the night.
Miller, gearing up for the Team USA Olympic selection announcement (he made it), continued to impress as he stopped 21 of 22 shots (funny enough, both teams finished with 22 shots in a rather low-octane affair).
This is more akin to the Sabres hockey we've been used to of late: a tightly contested, low-offense affair where the Sabres keep it close. Except, instead of losing, they managed to pull this one out. Boy, June is a long time away.
Ryan is a lead writer for The Hockey Writers and co-owner of The Farm Club. He also writes for Rant Sports and Puck Rant covering the Colorado Avalanche. Follow him on Twitter to discuss all things puck, Bills football, or his hatred of all things Philly.