Throughout the past NHL season, speculation swirled around where Kevin Shattenkirk would be moved. After several unsuccessful trade attempts, the St. Louis Blues traded him to the Washington Capitals. Now that it is summer, the native New Yorker is a free agent.
There has been talk that he may to return to New York and play for the team he grew up rooting for, the New York Rangers. But Caveat Emptor — "let the buyer beware." He may not be the perfect fit the Rangers are looking for to become a serious contender.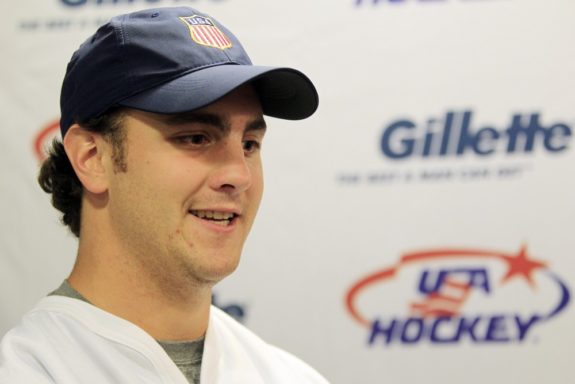 Money and Term
Shattenkirk is the premier defenseman in this summer's free agent class. He will be demanding a contract that reflects this. This could be his one last time to get a big pay check, so the price tag for him will certainly be high. In this case, it would not surprise me to see him ask for a deal of at least five years along with a $6+ million dollar cap hit — he is an expensive purchase for any team. The Rangers have made the mistake of giving long lucrative contracts to defensemen not once but twice already.
Marc Staal and Dan Girardi are those two "mistakes." And look how they turned out. The Rangers cannot get rid of Staal's contract fast enough. And with the buyout of Dan Girardi, the Rangers are still on the hook for his bad deal. These two contracts hold them back from taking the next step as a club. That next step is getting better players for better value.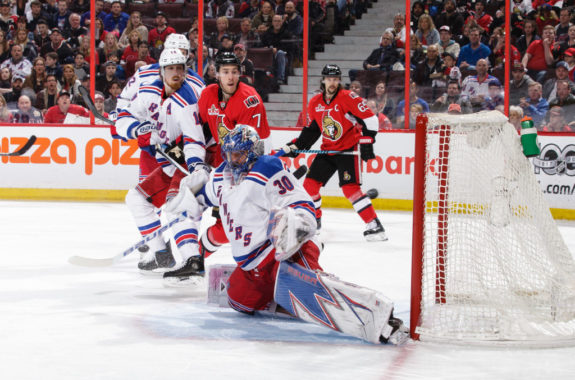 With that being the case, why on earth would you want to go out and sign another high paying defenseman that will probably go sour in two or three years? It does not make sense to put the cap in a bad spot again. They must learn from the past.
Age is Just a Number Right?
Shattenkirk is 28 years old. The trend of NHL teams over paying for older players is over. You might think 28 is still young but in today's NHL, a player's game can drop off around age 30 or 31. It is difficult to tell when a defenseman's game drops off, so it is best to be on the side of caution when a defenseman hits 30-years old.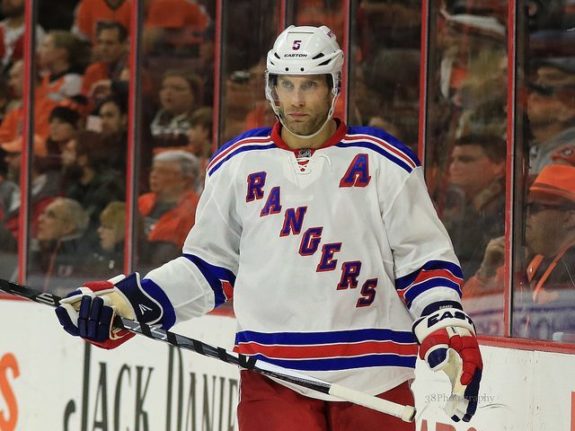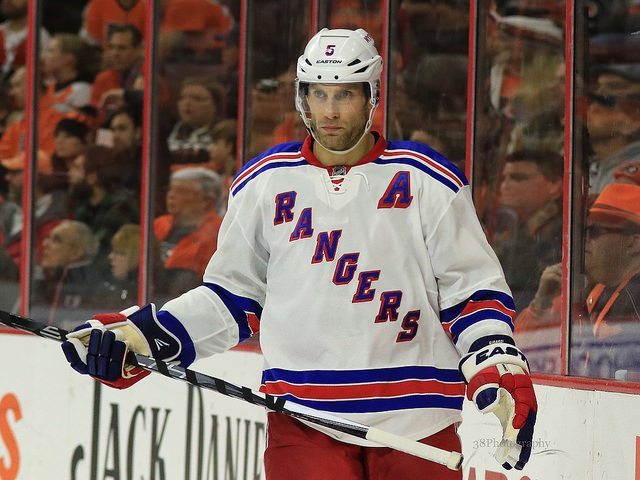 This happens in all sports, it just depends on the player. You see it with guys like Staal and Girardi, where their skills and skating are not the same. This team needs to get younger, not older. This past season, they were one of the oldest teams in the NHL, especially in their defense core. If they want to win anytime soon, they need youth on defense, not a 28-year-old who will take up a lot of the cap space.
Defensive Lapses
Anyone that watched the Capitals in the first two rounds of this year's playoffs knows about Shattenkirk's defensive lapses. He will lose his man down low in the defensive zone and eventually it will end up in the back of the net. A perfect example of this is Patrick Hornqvist's goal in Game 7.
Shattenkirk was soft on his coverage and eventually turned over the puck. After that he "tried" to recover and "hit" Hornqvist but ended up looking awful in the whole sequence. Just take a look at the highlight.
This is something Shattenkirk has done in the past all too often. If he gets under pressure, he will turn over the puck and not get physical to recover it. He will lose his man in the defensive zone. The last thing the Rangers need is another defenseman that is prone to turning over the puck –r they already have too many of those.
The skaters cannot rely on Henrik Lundqvist to bail them out because of their turnovers — Henik just does not have it in him and you saw it this year when he recorded lower save percentages and goals against averages than normal. Getting trapped in your own zone leads to momentum changes and relying on your goalie. It just cannot happen anymore. Things must change. The heavy analytics may indicate otherwise, but when you watch him play, he is good for a couple of bad turnovers a game.
A Roster Spot
If the Rangers go out and sign Shattenkirk to a deal with a lot of term, they could be facing roster spot decisions. The farm system is loaded with top young defense prospects such as Sean Day, Ryan Graves and Sergei Zborovsky to name a few. There will come a time in the near future when these kids will need to take the next step but will be held back because Shattenkirk is forced into the lineup.
You saw this happen on the Ottawa Senators. When they got Alexander Burrows this season and signed him for the next two years, there was backlash from the public. The cry was "why sign a veteran who is going to sit on the roster while Colin White or Logan Brown should be playing?!" That is what can happen in the coming years if Shattenkirk is signed. Youth is the going trend in the NHL and the Rangers might as well get on board.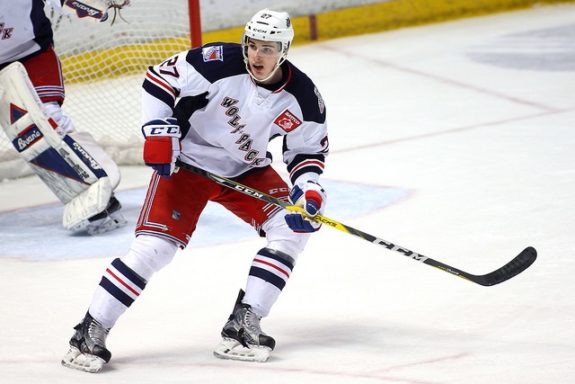 As you can clearly see, my opinion on Shattenkirk is a strong one. The facts that I have presented prove why the Rangers should not go out and sign this expensive defenseman. He did not move the needle for the Blues or Capitals in terms of talent and when he left the Blues, the team actually got better. Granted they made a coaching change but they started to win more games and guys like Joel Edmundson and Colton Parayko raised their game to the next level not just to fill ice-time but to cover the talent gap as well.
With that, Edmundson and Parayko were huge factors in these recent playoffs. Shattenkirk opened the door for these players to improve, and with him on the Rangers, young players may never have the chance to break out like Edmondson and Parayko did. There is just something about Shattenkirk that screams "buyer beware." It just doesn't seem right.