Calgary Flames fans rejoice as it is now official: the Calgary Wranglers will begin their pursuit of the Calder Cup with an All-Canadian best-of-five series against the Abbotsford Canucks. After finishing with 106 points and the American Hockey League's (AHL) best record at 51-17-4, the team earned a bye to the second round. The Canucks got to this point by dispatching the Bakersfield Condors two games to none in a best-of-three first-round series. The victor of this series will take on whichever team wins the other Pacific Division semifinal matchup: the Coachella Valley Firebirds versus the Colorado Eagles. The Wranglers consistently looked outstanding this season and have high hopes after falling short in the Western Conference Final last season against the eventual champion Chicago Wolves. The Canucks lost in the first round last year to those same Condors, two games to none, and will likely be looking to continue their improvement.

The Wranglers will be led by star goalie Dustin Wolf, as well as top skaters Matthew Phillips, Connor Zary, Jakob Pelletier, and Nick DeSimone, among others. The Canucks bolster offensive defenseman, Christian Wolanin, top rookie forward Linus Karlsson, Nils Hoglander, and goalies Spencer Martin and Arturs Silovs. Each team, however, has a decent mix of hungry up-and-coming youngsters to go along with solid, stable veterans. To properly set the stage, we'll take a look at how the two clubs fared against each other this season, as well as who each team's most impactful players may be come playoff time.
2023 Season Head-to-head
During the 2022-23 season, these two teams met each other a total of 12 times. The Wranglers took the season series, winning eight games, including three wins in either shootout or overtime. They scored a total of 36 goals against the Canucks, averaging out to exactly three per game. Defensively, the Wranglers allowed 29 goals for an average of just over two per game. Each team shut the other out on one occasion, respectively. This is interesting as the Wranglers scorched the rest of the league, scoring almost four goals per game (3.67) while defending at a similar rate.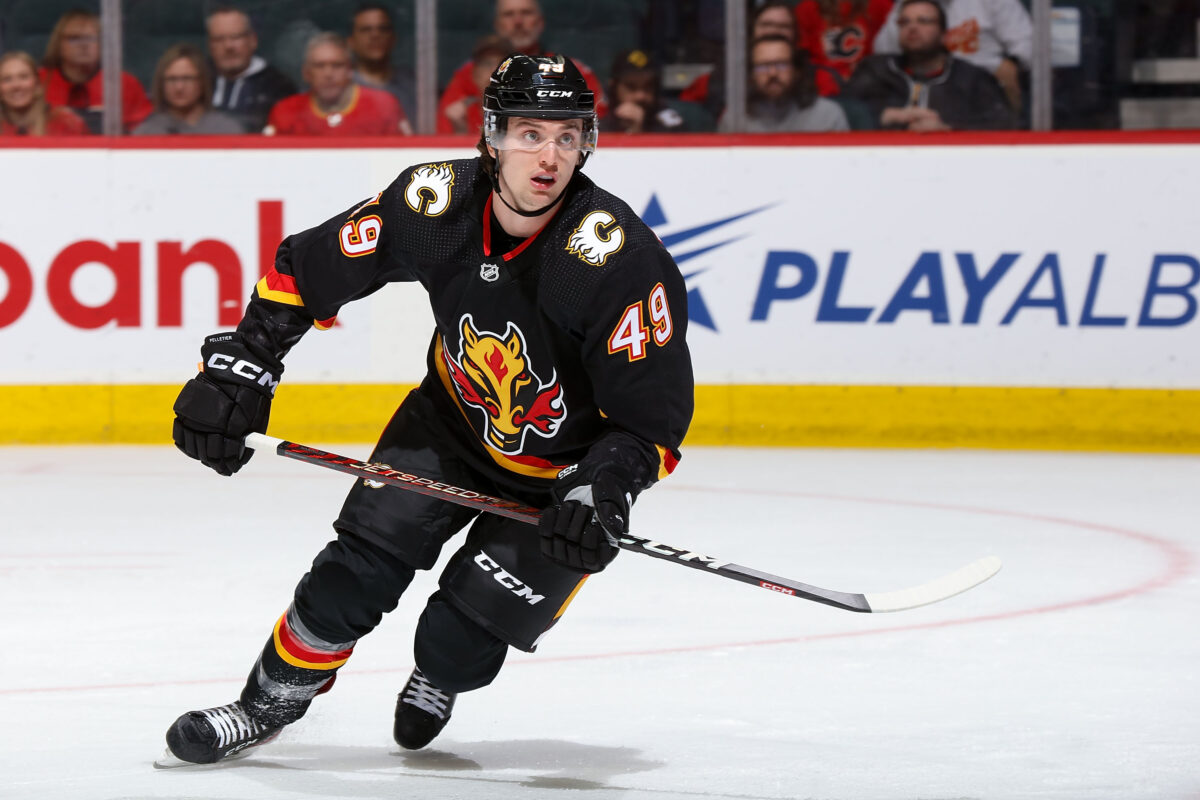 On special teams, the Wranglers scored the second-most power-play goals in the entire AHL in 2022-23. However, against the Canucks they have struggled to do so in many of their contests. On six of the 12 matchups, they failed to record a power-play goal. They capitalized eight times on a total of 47 opportunities for a 17% success rate. In comparison, against the rest of the league, the Wranglers authoured a 22% clip. Shorthanded, the Wranglers, of course, had an intensely stingy unit that finished with the best penalty-kill percentage in the league at 85.1%. Against the Canucks, specifically, they let in an equal eight goals on a much higher 58 chances against, equating to an 86% kill rate. Therefore, if the Wranglers can maintain this level of penalty kill success and take advantage of some more power plays, they should be quite well off.
Canucks Impact Player: Arturs Silovs, Goaltender
Despite finishing sixth overall in the Western Conference, Abbotsford did not have a player in the top 30 of league scorers. Instead, much of their season and early playoff success has come by the hand of Latvian netminder Arturs Silovs. A sixth-round pick of the parent club Vancouver Canucks back in 2019, Silovs had his strongest professional season yet as he went 26-12-5 in 2022-23. He also made his NHL debut against the New York Rangers and appeared in four other NHL games. With fellow goaltender Spencer Martin spending a decent amount of time with the big club this year, much of the onus has been put on the 22-year-old to perform. His 26 wins were tied for third league-wide, as were the four shutouts he registered. He looked solid in his one playoff game against the Condors, surrendering just two goals on 28 total shots.
---
Latest News & Highlights
---
Silovs will likely continue to split time with Martin in a 1A/1B tandem, with Martin still the stronger goaltender due to his age and professional experience. Silovs is not without his flaws, making many of the prototypical young goalie errors, such as rebound control and missed positioning cues. The Wranglers also seemingly have his number, with Silovs winning just two of his eight total starts against them this season. In those eight games, he allowed 22 goals for an average of 2.75 a game, which is respectable. Not helping his case is that staring down at him from the opposite end of the ice will be the AHL's recently crowned MVP and "Baz" Bastien Award winner as the best goaltender in the league, Calgary's Dustin Wolf. Should Martin falter or get injured, Silovs will face even more pressure, and the Wranglers should test him by firing on all cylinders early.
Wranglers Impact Player: Connor Zary, Forward
As the team knows what they are getting from the uber-impressive Wolf and All-Star forward Matthew Phillips, we will instead turn to look at a more inconsistent Wrangler. Let's make something clear: Connor Zary had a very impressive second season in the AHL and improved much upon his paltry 25-point showing back in 2021-22. He totalled 21 goals and 58 points to finish second on the team and demonstrated solid two-way play to go with net front and corner toughness. Unfortunately, all we have seen playoff-wise from Zary is his dismal two points in 13 games last postseason, where many felt he had failed to live up to first-round pick expectations.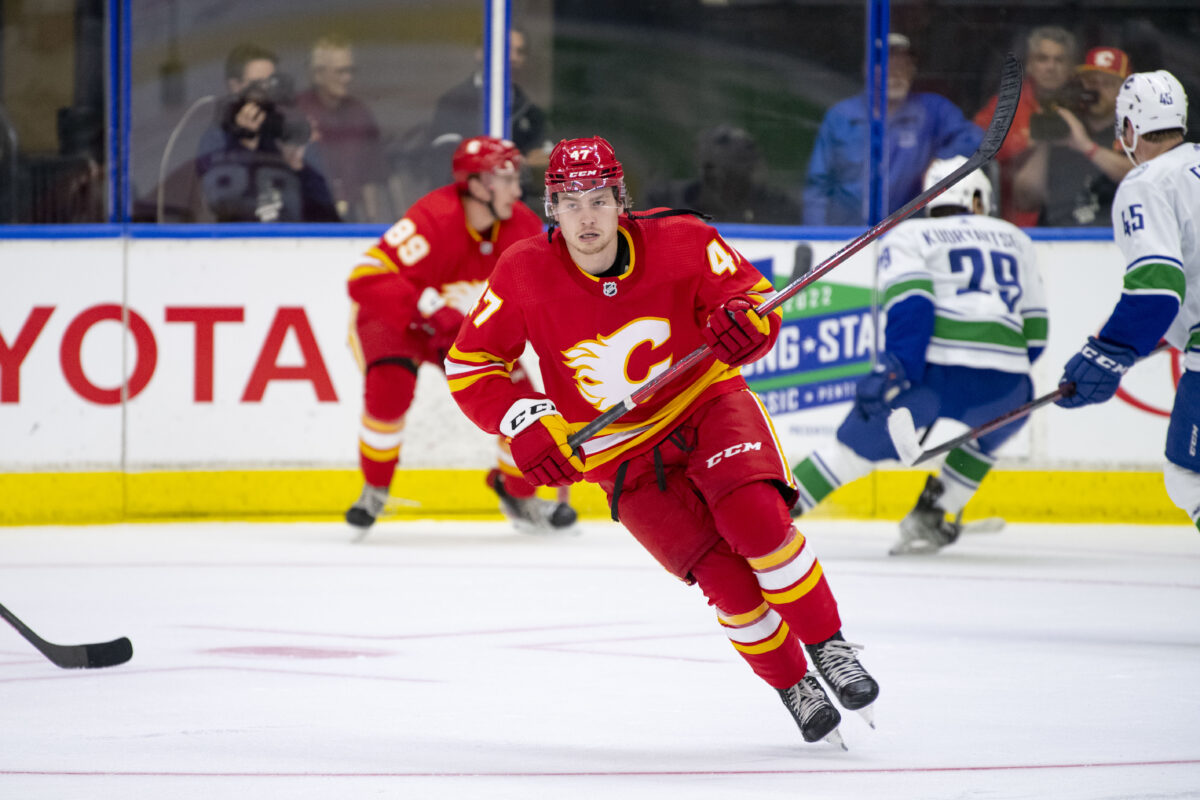 To add to that statement, Zary finished his 2022-23 season on a bit of a cold streak. He scored just once and had no assists in the last nine games of the year, failing to even register a shot on net in the final three games. To make matters worse, one would have to go back 21 games to find the last time Zary had a power-play goal. Against Abbotsford this year, Zary had two goals, eight points, and a plus-two rating while appearing in all 12 games. Those last three games in which he didn't register a shot all came against the Canucks. However, these figures still aren't shabby, and the team will need him to get back to earlier, more dominant versions of himself should they want to see playoff success. Zary will no doubt have a chip on his shoulder to continue his upward trajectory and make fans and critics forget about last year's playoffs.
Related: 3 Flames Prospects Who Are Excelling in the AHL
---
Latest News & Highlights
---
To conclude, this five-game series will be must-watch television. The Wranglers and Canucks had immensely alluring games all season long, and with more on the line, they will now only intensify further. The regular season is in the past and anything can happen come playoff time. The Wranglers will look to bring some more excitement to Calgary hockey fans and continue to fill up the Scotiabank Saddledome starting this Wednesday, April 26.