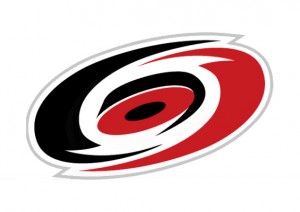 The 2014 trade deadline has come and gone and boy was it a busy one. The Carolina Hurricanes made one major move, sending forward Tuomo Ruutu to the New Jersey Devils in exchange for forward Andrei Loktionov. Loktionov, 23, has four goals and 12 points in 48 games for the Devils this season and is scheduled to become a restricted free agent this summer. Ruutu on the other hand was a longtime favorite of the Hurricanes fans as they chanted "Ruuuuuuuuu" every time he threw a big hit or scored a timely goal. His services will surely be missed by the 'Canes, but unfortunately there is no time to dwell on his departure. The 'Canes have an extremely tough schedule to close the season and right now they are sitting on the outside of the playoff picture. A quick peek at the standings shows that the 'Canes are six points back of the final wildcard spot and they have no games in hand. It gets even worse when you realize that 15 of the 'Canes final 20 games will be against teams in playoff position or ahead of them in the standings. At the same time, regulation wins in those games will allow the 'Canes to climb the ladder and inch their way closer to playoff position. Before we look at the upcoming schedule, let's evaluate the trade the 'Canes made.
The Deal
Traded: F, Tuomo Ruutu
Received: F, Andrei Loktionov and a conditional 3rd round pick in 2017
Grade: B+, I definitely like this deal in the sense that Loktionov is eight years younger than Ruutu and has yet to reach his prime. Ruutu on the other hand is 31, has been injury prone the last two years, and is unlikely to return to the form that allowed him to score 26 goals in 2008-2009. Ruutu has just five goals and 16 points this season and has scored just one goal in 2014. Ruutu also had two years left on his contract with a $4.75 million cap hit each season. That's a pretty hefty price tag for someone who has only contributed five goals this year. Loktionov on the other hand will be a restricted free agent at the end of the season and makes just $700,000 this season. If the 'Canes choose to resign him, I believe they will be able to pay him similar value over the next three seasons. I think the 'Canes come out ahead in this deal, but it's not a slam dunk win.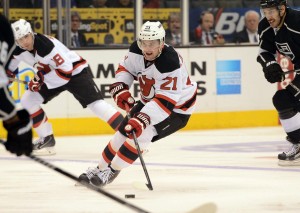 The Schedule Ahead 
Friday March 7th – vs. New York Rangers
Saturday March 8th – @ New Jersey Devils
Tuesday March 11th – vs. New York Rangers
Thursday March 13th – vs. Buffalo Sabres
Saturday March 15th – @ Boston Bruins
Sunday March 16th – vs. Edmonton Oilers
What To Watch For: 
There are definitely some winnable games here. If the 'Canes can take earn three of four points against the Rangers, win the games against Buffalo and Edmonton, and earn at least a point against New Jersey Devils, the 'Canes will have earned eight of a possible 12 points and will be on their way to climbing the ladder.
Keep an eye on the games against the New York Rangers. The Rangers made a big splash, sending their captain Ryan Callahan in exchange for Tampa Bay's Martin St. Louis. Their Friday matchup with the Blueshirts will be crucial to getting the 'Canes started off on the right foot. Hopefully the 'Canes can catch the Rangers looking ahead to their matinee game on Sunday against the Detroit Red Wings.
Another thing to keep an eye out for is what coach Kirk Muller will do about the goaltending situation. After re-signing Anton Khudobin, not trading Cam Ward, and recalling Justin Peters, the 'Canes now have three legitimate NHL goaltenders on their roster. It will be interesting to see who Muller turns to during this crucial stretch of games. I'd imagine that Khudobin will get the call based on his recent play. However if Khudobin falters, Ward will be waiting in the wings.  We've seen Ward put the team on his back before in 2006 when he carried the Hurricanes to the Stanley Cup as a rookie.
Finally, where does Loktionov fit in? Loktionov is a bit undersized at 5'10" 179 lbs and he isn't an overly physical player. Look for Loktionov to start off with Nathan Gerbe and Riley Nash but I'd imagine that coach Muller will be quick to move him around to find the right team chemistry. It will be very interesting to see how quickly Loktionov gels as he will be counted on to provide depth scoring outside the top-six forwards.