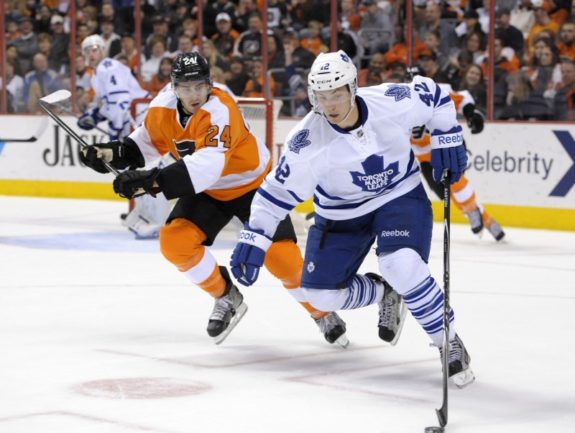 Toronto may have one of the oddest rosters in the NHL. Most of us are familiar with the absurd contracts of Phaneuf and Clarkson. However, perhaps by necessity under a cap system, the team also seems to vastly underpay some players (van Riemsdyk, Bozak, maybe even Kadri).
Bozak gets the nod
I find Bozak, as a first line center very interesting. I'd like to delve into where exactly he fits in among top NHL centers. If Toronto is to be a play-off contender, that means Bozak (and the first Toronto line) should be placed among the top lines of those 15 other teams vying for a play-off spot at the end of the season. So how does he stack up against his counterparts? First off, Bozak's importance to Randy Carlyle is obvious. He plays the second most minutes of all forwards (behind van Riemsdyk) and has the most shifts per game among forwards. This isn't surprising given his role on the team as chief face-off taker. Almost every time there is an important face-off to be taken, be it in 5v5, on a power play, or penalty kill, Bozak is likely to get the nod.
Overall, Bozak has taken the 4th most face-offs of all centers in the NHL. The top 10 face off takers in the league have all taken more than 700 draws. This amounts to these players taking about 20 face offs per game (Bozak takes about 22 per game). Giroux has taken the most by far (886), with Bergeron trailing behind at 71 fewer. Bozak's face-off percentage among these top players also ranks him 6th (54.3), Bergeron is best at 58.2. There is some good company in this top 10, in addition to those mentioned above, there is also Ryan Kesler, Mikku Koivu, Jonathan Toews, and Ryan Johansen.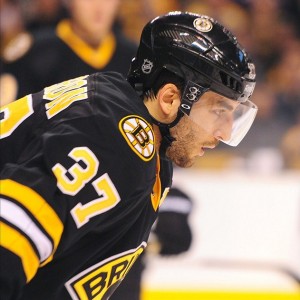 Bergeron as the archetype
Let's look at Bergeron as the archetype for a center that Bozak should aspire to be. I think we can be realistic in that he'll never be a player like Toews or Giroux. Bergeron has obviously established himself and his salary of $6.5 million a year reflects his ability as a top center. Bergeron has taken 815 face-offs this year which equates to $8K per face-off taken (or $14K per win). Bozak, on the other hand, has taken 800 for $4.3 million which equates to $5K per face-off taken (or $10K per win). That said, what might really matter is win percentage. The incremental difference between the two players is 3.9% and a salary difference of 2.3 million, which effectively work out to an incremental ratio of $500K per additional face-off win percentage point.
Who Cares?
The average salary among first line centers is about $5 million (standard deviation 2.7) which obviously puts Bozak below average.
His other attributes put him among the top class of NHL scorers. He is 19th in points among centres, and 36th overall. He has the same number of goals as Toews, one more than Giroux, and also more than Bergeron.
The reason that all of this matters, in my mind, is not so much for Bozak, he's on his current contract until 2018. If his contract were to be negotiated tomorrow, the Leafs would be in big trouble to find cap space to give him the raise that I feel he probably deserves. Of course, this is only the half way point of one season, but he's shown glimpses of this ability in the past as well. For me, this is just an affirmation of what I (and others) had expected previously. What it does matter for is players who's contracts may be coming up or for players they wish to bring in. The Leafs team, in my opinion, is still lacking a bit to make them a solid play-off contender, inflated contracts leave no space in a cap system to bring players in, or perhaps offer deserving players the wage they deserve.
While the team itself may have no bearing on whether or not a player wins a face-off, the team does have a bearing on the what the particular player is paid and his relative worth within the salary cap pie.
Economist/epidemiologist interested in the intersection between sports analytics (advanced stats) and intuition.