To continue the trend, whatever general manager Brian McClellan wants, Brian McClellan gets. In this case, he announced to the media weeks before the February 29th trade deadline that he wanted a depth defensemen. He got one in 28-year old Mike Weber. While the Capitals don't really need another defensemen, Washington does bring in an experienced hand and another player that used to be a part of a leadership group from another team after serving as alternate captain for the Buffalo Sabres.
The question now is whether Weber can contribute anything of an upgrade to a team that is challenging the 1995-96 Detroit Red Wings for the most standings points in a single season. He has only played 35 games out of a possible 60 for Buffalo this season and has only missed 10 of them due to injury. The likes of Mark Pysyk and Jake McCabe are younger and cheaper options for head coach Dan Bylsma to use so it is understandable for Weber to be deemed surplus to requirements.
So was giving up a 2017 third round pick worth someone like Weber who was deemed expendable by one of the worst teams in the NHL? If no transactions are made in the near future, Washington will have five straight years where they will not have seven or more selections in a single NHL Draft. While it is something of concern as the team has been in "win now" mode for all of McClellan's tenure, plenty of research has been done that states how much of a drop off occurs in the possibility of acquiring talent as we get to even the second round of the NHL draft. Add the fact that Buffalo was kind enough in retaining half of Weber's $2 million salary to have him fit Washington's salary cap and a third round pick is understandable value in return. Still, a later round draft pick and a bit player that was probably going to struggle to ever wear a Capitals sweater might have been a more preferred round to take, but this is where we're comparing apples to oranges.
Meanwhile, Weber has been a decent player for the Sabres despite having a limited role this season. When given third pairing minutes, his relative puck possession has been above zero the last two seasons. That all being said, of Weber's 494 minutes of even strength play, over 313 of them have been while partnering notable puck possession defensemen Cody Franson. The season before that, Weber was struggling to find a partner to compliment him from Tyson Strachan, then rookie Rasmus Ristolainen or Andrej Meszaros.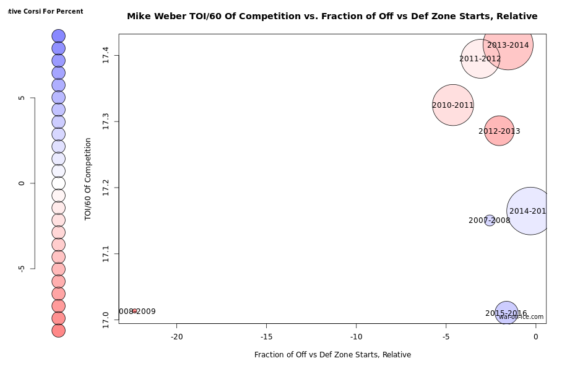 With the return of John Carlson and Brooks Orpik through injury, one of Washington's glaring weaknesses has been to find the most ideal defensemen pairings after great production from mainstays Dmitry Orlov and Nate Schmidt, as well as call ups Aaron Ness and Taylor Chorney. While having one of the best goals against averages in the league, Washington's shot suppression at even strength has gotten worse since the beginning of November. Since then, their have been periods where Washington was giving up almost a shot attempt per minute at even strength. To put this into perspective, that is roughly the same rate as the league-worst Colorado Avalanche have performed all season in giving up shot attempts. Injuries to Orpik and Carlson have been a key factor behind the decline in defense, but so has the unnecessary increase in minutes for Matt Niskanen and Karl Alzner. If Weber were to be a mainstay in Washington's lineup, it will be very important that he receives a healthy amount of playing time at even strength.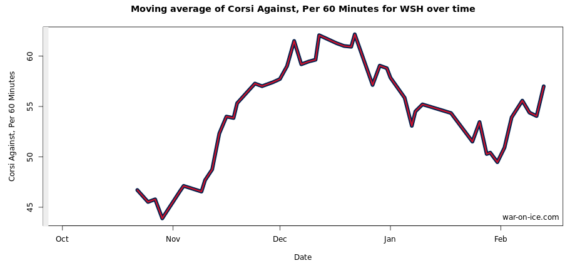 When it comes to the penalty kill, Weber was actually one of Buffalo's best players when it came to suppressing shots. Like the addition of Mike Richards, even if Weber is considered a luxury piece, Washington has been one of the worst penalty killing teams for the better part of the last decade. This season has been no different for if not for Braden Holtby's heroics, the unit would suffer significantly more as a result of giving up the NHL's fourth worst rate at 105.8 shot attempts per 60 minutes. In comparison to the rest of Washington's defensemen, Weber lines up nicely with how Carlson and Orpik have performed in shorthanded situations.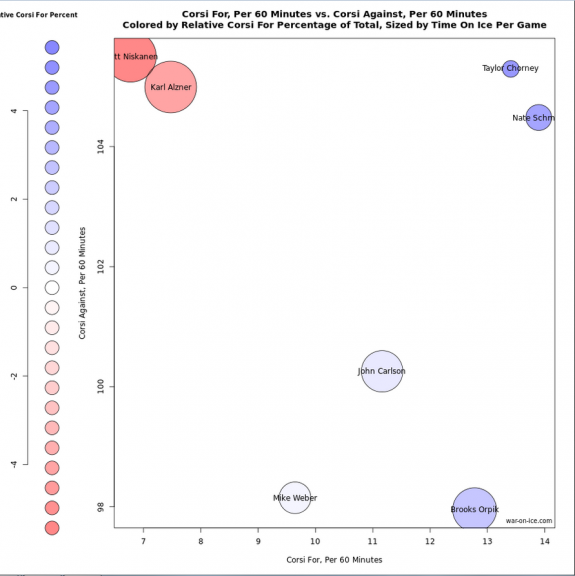 If Weber plays for Washington on an every day basis, they will expect a bottom pairing defenseman that should be able to fit nicely with the rest of the team and should be able to log heavy minutes on the penalty kill. We'll have to wait and see, however, if he will be a complete upgrade to anything Washington already has. At the very least, another asset was added to the Capitals and the trade deadline is still another five days away.
Ben covers the Washington Capitals at the hockey writers. He has been blogging about the NHL since March 2013. Follow him @DCSportsDork