By defeating the United States on the final day of preliminary play Canada secured the top spot in Group A to end up facing the lowest qualifier of Group B Switzerland. However, as expected, the Swiss were no push over. Canada ground the game out on its way to a 4-1 victory to advance to the medal round.
Breaking Down the Trap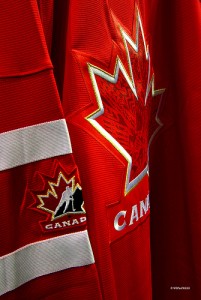 The early part of the game was played much to the Swiss style as it was tight and scoring chances came at a premium; the complete opposite of the first game of the day at Malmö Isstadion. Team Canada dominated the play, but the Swiss were giving up very little. Eventually, Griffin Reinhart cracked the code with a late goal in the opening frame.
"They were playing the trap and we had to get pucks in deep," said Team Canada assistant captain Dumba. "We stuck to our game plan and it paid off."
The second period would be much of the same until Team Canada was able to draw a penalty shot opportunity. Anthony Mantha showed off his hands with a nice move to beat Swiss goaltender Melvin Nyffeler.
Canada appeared to be in total control until the Swiss struck with a timely goal, scoring with just a single second left in the period.
Taking Control in the Third
As is often the case with late period goals, it was expected that Switzerland would start out the third with a ton of momentum. However, that wasn't the case as Canada took control from the opening third period faceoff.
"It was a good goal, but we had to move on past it pretty quick and I think we did a good job of that," said Canadian defenseman Derrick Pouliot.
Team Canada never gave the Swiss a real chance to get back it in, on their way to scoring two third period goals to seal the deal.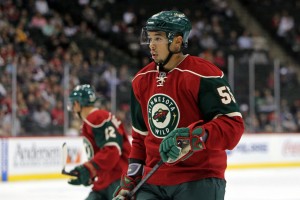 "It was a good game. Everyone battled hard. We knew it wasn't going to be easy," said Dumba. "They came out here and tested us."
The win puts Team Canada in the medal round, assuring at least a fourth-place finish at the World Junior Championship for the 16th straight year. Their attention now shifts to Finland who cam from behind to knock off the Czech Republic.
"They pushed us to the limit. They're a really good team so we have to be careful with them," said Dumba. "We're going to have a good game plan and try to play the best that we can."
Stayed tuned here and follow me on Twitter to stay up to date. I'll be on the ground in Malmö for the duration of the tournament providing all of the latest news and analysis.