With only days until the 2023 NHL Draft, here is my mock-up of who I think the Montreal Canadiens will draft with all of their 2023 Draft picks. While doing this draft, we will have to assume a lot because you never know what will happen when the draft starts. There have been rumours of the Habs trading their 5th to move up in the draft, and using their 31st pick to acquire a player or move up in the draft. For the sake of this mock draft, it will be assumed no picks were traded, and they draft all 11 of their draft picks. Let's get started.
Round One: 5th and 31st Pick
Montreal is in a great situation to draft a franchise-altering player in one of the deepest drafts in a decade or more, as long as that player doesn't get drafted before the 5th pick. Matvei Michkov could be that franchise-altering player. His offensive skill is probably the second-best in the draft. Why is he ranked 5th on most draft rankings? Well, a lot has to do with the political situation in Russia and the fact there hasn't been a lot of in-person contact with Michkov or scouting. His Kontinental Hockey League (KHL) contract is also an issue because he is signed with SKA St. Petersburgh for another three seasons. The contract shouldn't be that big of a deterrent; it's not much different than a player playing in the National Collegiate Athletic Association (NCAA). Other factors could be his defensive play, but you can look past his defensive liabilities if his offensive skill is excellent.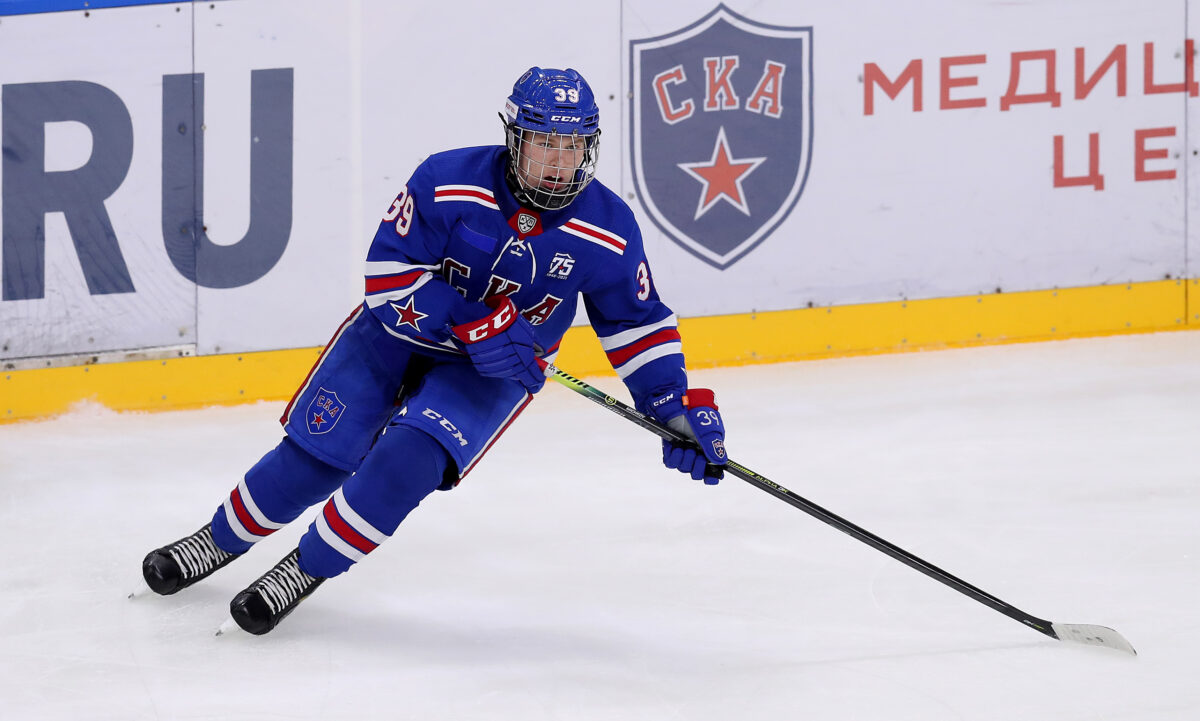 At 31st overall, the Canadiens can get another first-round pick who could be top 20 in most other drafts. They have a few holes to fill, like on the right side of the defence and goaltending depth, but this is not the pick to try to fill those holes. The Canadiens will go after another forward, and I believe they will go after another Russian, Daniil But. The 6-foot-5 winger towers over his competition but isn't awkward or slow for his size; he was a point-per-game player in the Molodyozhnaya Hokkeinaya Liga (MHL) and had two points in 15 games at the KHL level playing for Lokomotiv Yaroslavl. This skilled forward with size would be a great addition to the Canadiens.
Round 1 results: 5 – Michkov, 31 – But
Rounds Two & Three: 37th and 69th
For the second and third rounds, the Canadiens only have one draft pick each. The 37th pick would be a good time for Montreal to address its goaltending depth, and this year's draft has three to four quality goaltenders to choose from. The Canadiens will draft Michael Hrabal of the United States Hockey League (USHL) for this selection. The Czechia goaltender is 6-foot-6 and has excellent rebound control, and although the Czech team struggled in the World Junior Championship U-18, he still had a .920 save percentage. He will play for the University of Massachusetts in the 2023-24 season.
Related: 2023 NHL Draft Rankings: Baracchini's Top 128 Final Rankings
---
Latest News & Highlights
---
With the 69th pick, the Canadiens are now in the "who is available?" and "what is this player's ceiling?" zone. Montreal should be going with another forward. With this pick, the 2024 Draft class will be teaming with defenders they can get in the first two rounds; it would be wise to load up this season on forwards. For the 69th pick, Montreal will select Carey Terrance, the 6-foot winger who had 30 goals for the Erie Otters of the Ontario Hockey League. Terrance is a speedy player who can get into a position to score and is developing a play-making side to his game.
Round Four: 101st, 110th, 128th
The Canadiens have three picks in the fourth round, and this is their chance to get depth players that could be solid NHL depth players that could surprise and become top-six or top-pairing players. For the 101st pick, the Canadiens can help their center depth and draft Jaden Lipinski from the Vancouver Giants of the Western Hockey League (WHL). The 6 foot 3, 200-pound center had a solid second season in Vancouver with 51 points in 66 games and has excellent mobility for a player of his size.
When it comes to the 110th pick, the Canadiens can start looking at the defence, and it's always wise to cover all areas of the team when drafting in this spot; the Habs will pick Jordan Tourigny, a right-handed defencemen from the Quebec Major Junior Hockey League (QMJHL). Tourginy played for the Shawinigan Cataractes and had a solid offensive season with 41 points in 66 games. He still has some work to do on his defensive game, but he could be a solid late-round pick.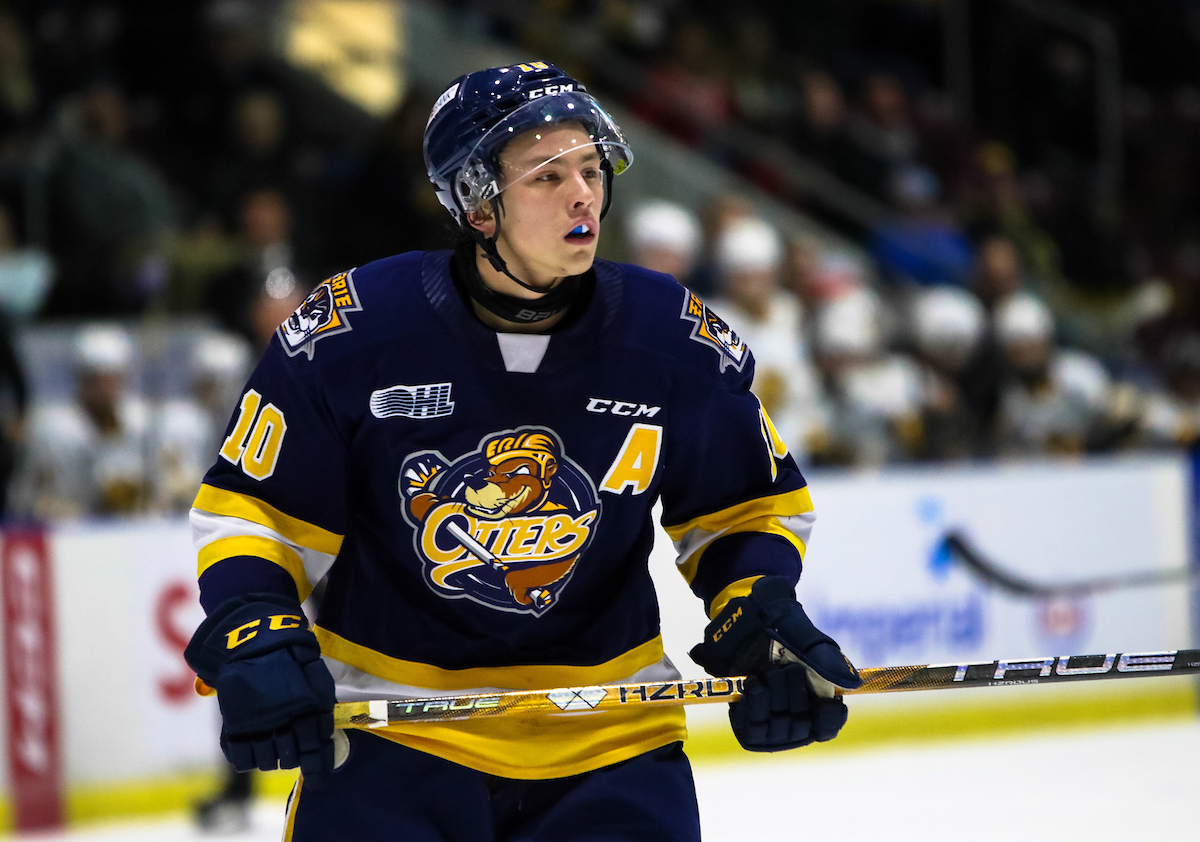 With their final 4th round pick, the Canadiens will select another defenceman. From the USHL, Montreal will pick Michael Hagens of the Chicago Steel. Hagens is an aggressive 6-foot defender who plays a solid defensive game, and he had 26 points in 60 games with 55 penalty minutes. Hagens could become a solid bottom pair defencemen in the NHL.
The Canadiens have four more picks, two in the 5th round and one each in the 6th and 7th rounds. At this stage in the draft, general managers are just looking for a diamond in the rough or an overager that may still have an ability that they improved on to make them better for the pro leagues. I expect Montreal to pick another goalie and split the other three picks with two forwards and another defenceman. With a solid defensive class in next year's draft, loading up on forwards this year is the way to go.

In reality, I don't see the Canadiens drafting all 11 picks, and I would even guess they have as few as seven or eight picks when all is said and done. It is shaping up to be an exciting draft! Please share who you think Montreal will draft, and let's see what they end up with by the end of the week.
---
---