With a little over a week before the 2023 NHL Draft, rumours are flying high about who the Montreal Canadiens will select with their fifth overall pick. Will Smith, Matvei Michkov, and Zach Benson are the top names talked about by the media and fans. However, a new rumour has taken shape: Are the Habs trying to move up in the draft and trade for either the second or fourth overall pick? If this is the case, then general manager (GM) Kent Hughes has a new game plan.
Canadiens Trading Up Would Ease a Lot of Decision Making
Fifth overall might be the worst spot for the Canadiens to pick, not because they won't get a good player but because it makes it difficult to decide who the right player would be. The consensus is that Connor Bedard will be drafted first, with Adam Fantilli, Leo Carlsson, and either Smith or Michkov following at four. If Smith is available at five, the choice is easy: take the talented center with close connections to Hughes and go their merry way.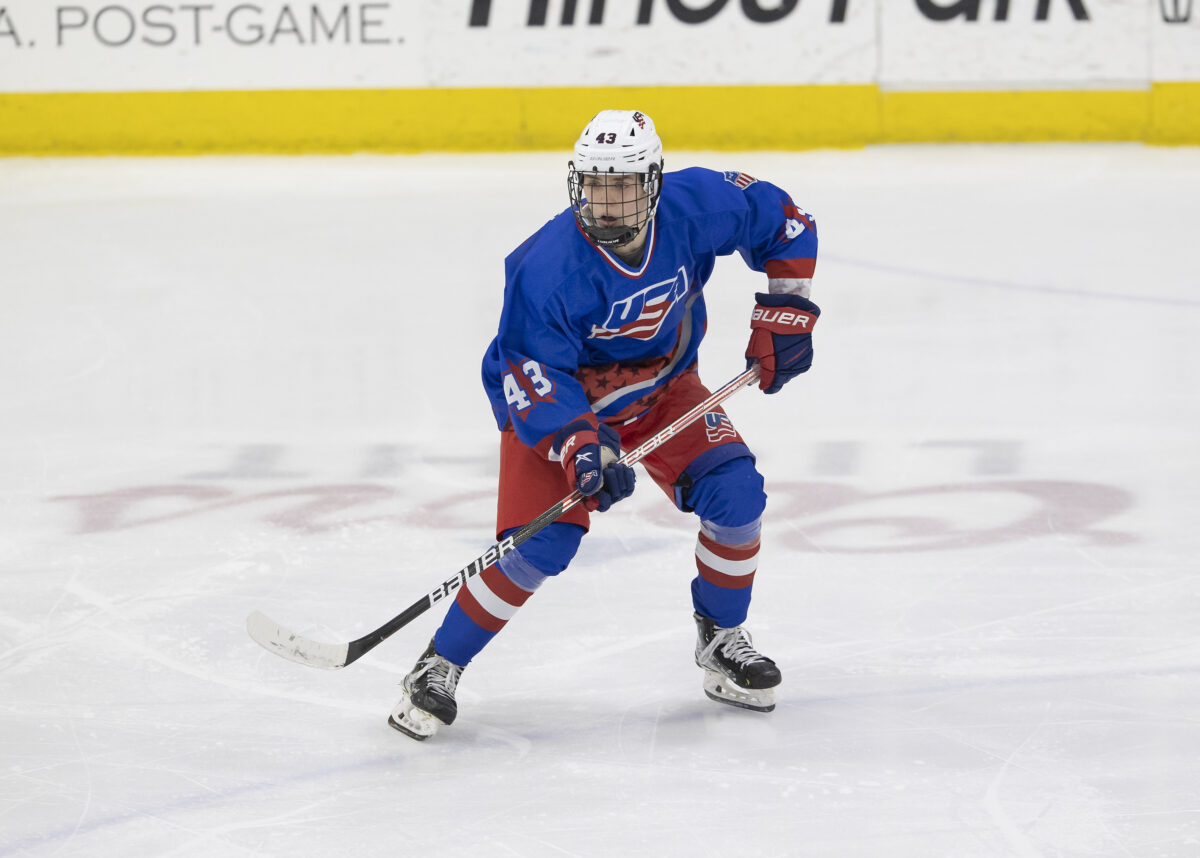 If Smith is drafted in the top four, then things become complicated. Michhkov is one of the most talented players in the draft, but his status with the Kontinental Hockey League (KHL) makes his situation difficult. He has a contract with SKA St. Petersburg and will not be available for the next three seasons if he doesn't sign an extension. Michkov's agent has said that he will be at the draft, and his dream is to play in the NHL, so an extension is a low probability, but the chance is there.
Cost of Trading Up Will Be High
This year's draft is considered one of the best classes in years. Any player picked in the top five could arguably have been selected first overall in other drafts. It seems like an easy choice for any team drafting in the top five; you pick the best player available (BPA). But if you can move up and get a better player, why wouldn't you at least try? Sometimes a team will drop from a top-three pick to pick lower in the draft, but it rarely happens when the draft class is this good, and it won't be cheap if Montreal wants to move up from fifth to second or even fourth.
Related: Canadiens Hold Pivotal Pick in 2023 NHL Draft
---
Latest News & Highlights
---
Moving up one spot will depend on who the Canadiens think will be drafted in that spot. If it's the player they want, then go for it; if it's not, or they're happy with whoever is left, don't bother. There's little sense in spending to move one spot, especially in this draft, because no matter who is picked ahead of them, the Habs will still get a dynamic player.
However, if they want the number two spot, that's a different story. Fantilli is projected to go number two; a solid two-way center with the potential to be an elite player in the NHL. If Montreal wants him, the Anaheim Ducks, who choose second, will enjoy a massive payment to give up their chance at drafting him. Likely to even start the conversation, it will require both the Canadiens' first-round picks, plus a top prospect and a top player. Depending on how good the prospect will be will determine which top player is moved.

It's fair to say that Nick Suzuki and Cole Caufield will be off the table, but a top prospect could include Juraj Slafkovsky, Lane Hutson or Kaiden Guhle, and the top player could be Josh Anderson or Kirby Dach. You could argue if Dach is part of the deal with those three prospects I mentioned earlier are out, so we are now looking at Jordan Harris, Jayden Struble or someone in that tier of prospects. If it's Anderson, then Slafkovsky, Hutson, and Guhle would still be in play. It may seem like an overpay, but that's the price for a prospect of Fantilli's talent.
Trading for a Higher Draft Pick Will Change Other Plans
Most importantly, if the Canadiens trade for a higher pick, it will change many of the other rumoured plans for this offseason. One was to trade for Pierre-Luc Dubois and sign him to a contract. The pending restricted free agent has already informed the Winnipeg Jets he will not sign with them, and the Jets have decided not to file for arbitration, signalling they intend to try to trade his rights to another team. Montreal is rumoured to be the team Dubois wants to play for, but any trade to move up in the draft would likely cost the Habs all the assets they would need to acquire him.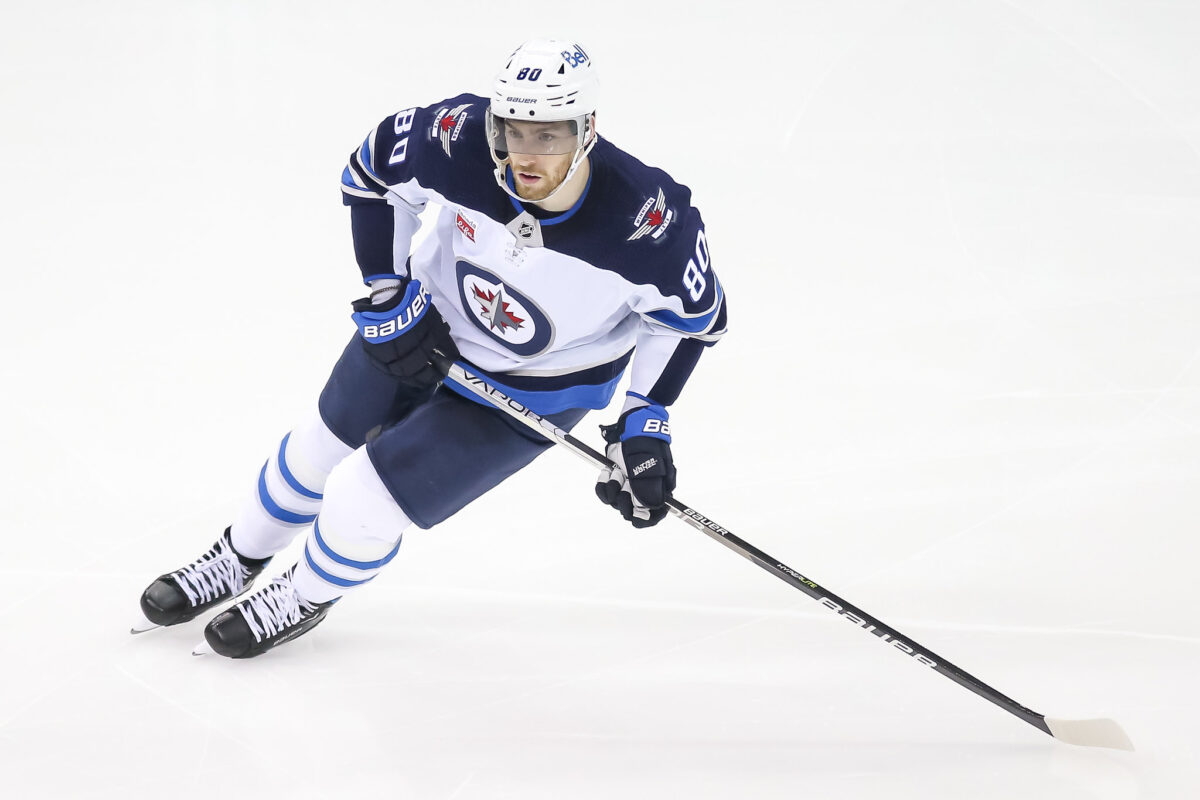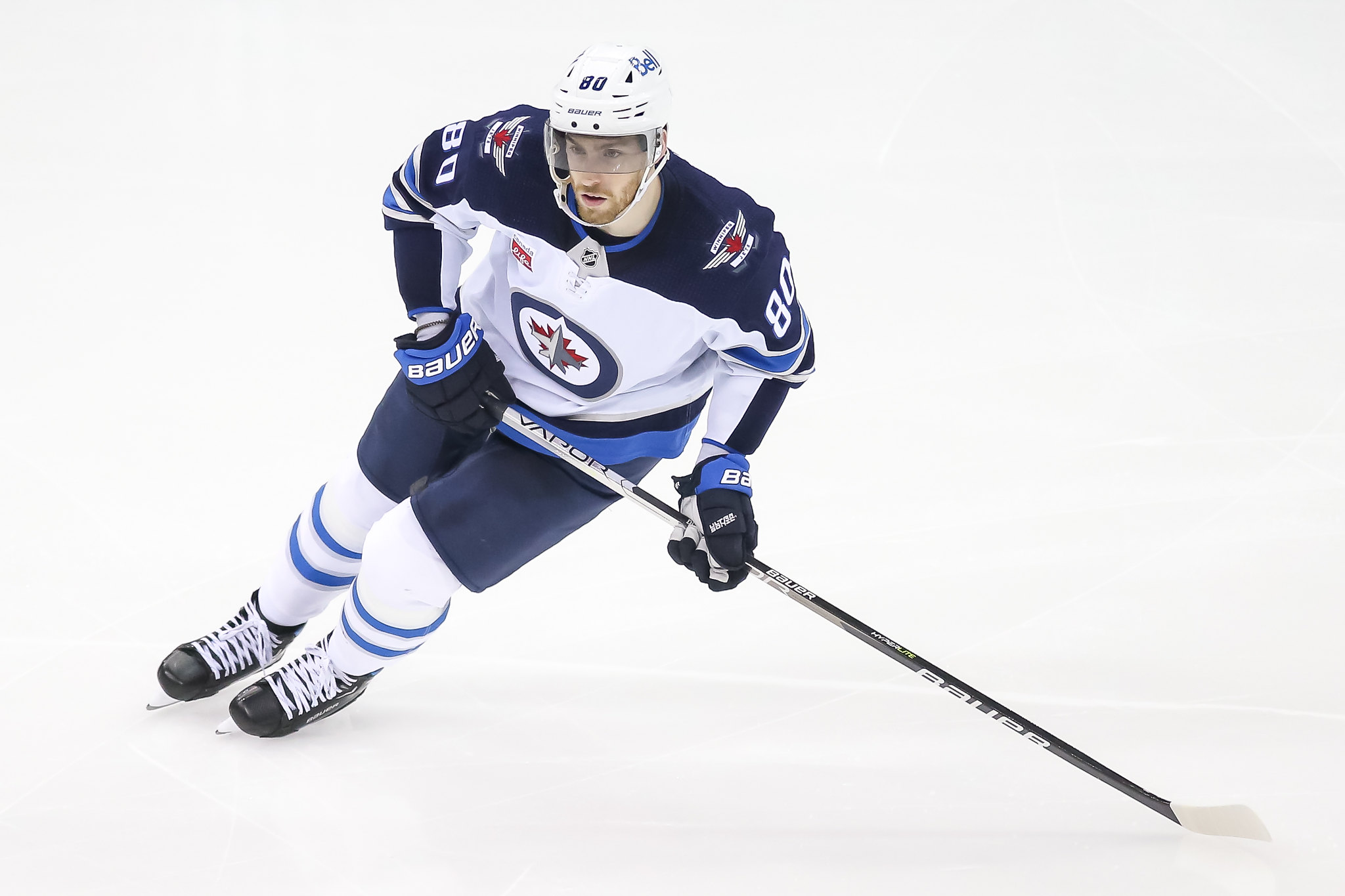 The cost to acquire Dubois won't be as high as for Fantilli or even the fourth-overall pick, but the assets will likely be similar. Either move will probably cost the Canadiens their second first-round pick from the Florida Panthers (31st overall), and a prospect, or more. Winnipeg, however, is in a tight spot, so Dubois's value may not be as high as it was, and the Habs could maybe get him for their 37th-overall pick and a prospect like Harris, along with center Christian Dvorak. So, Hughes could technically do both if everything went according to plan, but that is a lot to give up for two centers when they already have two top-six centers in Suzuki and Dach.
All these rumours could be smoke and mirrors, and Hughes could sit quietly and use all his picks. If they decide to move up to second or fourth overall, they will pick a center and Dubois will no longer be in the mix. If they don't, they will probably trade for Dubois and draft a winger like Michkov or Ryan Leonard. Either way, the Habs will improve their team.