With the Stanley Cup Final nearing a close and all of the international tournaments, as well as the Memorial Cup, being completed, it means that the NHL Entry Draft season is on. For the Montreal Canadiens, it is a pivotal time in their rebuild as they hold the fifth overall selection in one of the most talented top 10 seen at the NHL Draft in many years. 
Related: Canadiens' Lane Hutson Becoming a Budding Star
---
Latest News & Highlights
---
More importantly, the fifth pick is where the draft boards start to diverge. The first four are by and large expected to be the four top centers. At first, of course, is Connor Bedard, then in no particular order Adam Fantilli, Leo Carlsson, and Will Smith; placing Montreal and general manager (GM) Kent Hughes in the most significant pick to set the stage for the rest of the draft. Who they select, and why, will cause a ripple effect among all other teams and selections for the remainder of the two-day event in Nashville.
Canadiens' Approach Matters 
This is why it is important to know how Hughes and his staff will assess the prospects, but also, to have some idea of how they will implement their draft strategy. In an interview leading up to the Draft Combine in Buffalo, Hughes provided some clues as to just that.
There will also be some serious questions surrounding any Russian players. At the 2022 Draft, three Russian-born players were taken in the first round. Of those, two had spent their draft years in Russia and they all went later than the expectation based on their talent. Hughes was asked about one player expected to be available at fifth, Russian phenom Matvei Michkov. Yet due to the geopolitical turmoil caused by the Russian invasion of Ukraine, selecting Russian players will leave GMs with more questions than usual, as Russia lacks a transfer agreement with the NHL. The lack of in-person viewings of these players will further complicate the issue.
The Canadiens were one of the busier teams at the NHL Draft Combine, not only assessing players physically but also interviewing dozens of them in person. This will help them fill in the blanks for their strategy for this draft, which is more than just "best player available" (BPA). They will need to take every facet of a player into account. It includes more than just talent, competitive will, and mental toughness to deal with the Montreal market and of course, character is also assessed. They want to build a Stanley Cup contender; therefore, it stands to reason they will want players they see as having the ability to perform in the playoffs.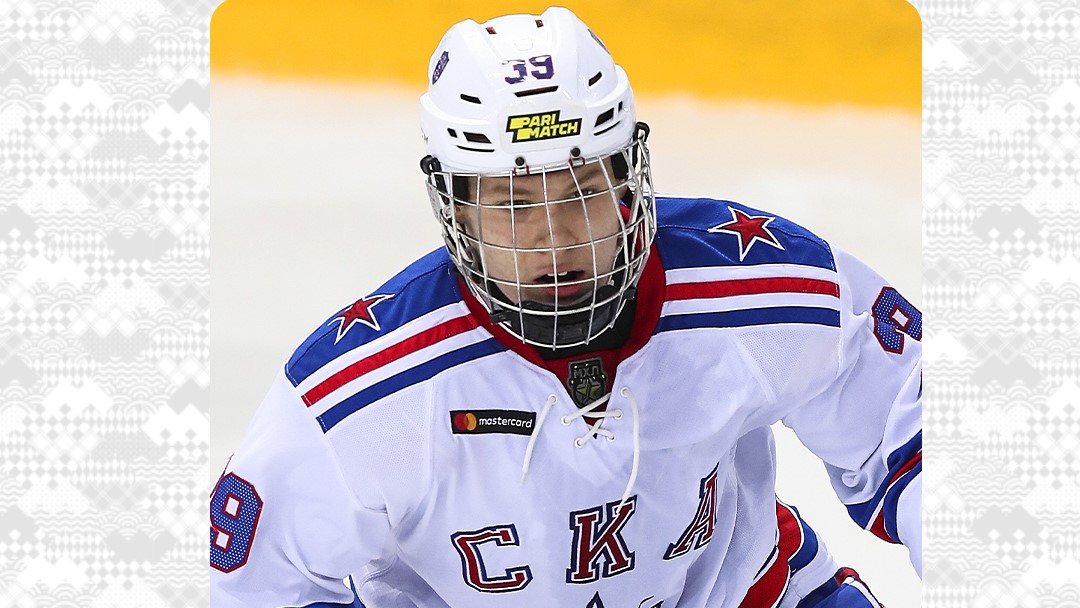 As the Canadiens have been unable to interview or assess Michkov due to his absence from the combine, then add in the fact they haven't been able to see him play in person for two years, it makes him a high-risk player to select at fifth overall. While he may be their choice at five, there is a significant possibility it will be another name called by Montreal.  
And the Canadiens Select…
Montreal holds the first true wild-card pick. What they do will set the tone for the rest of the way. While some fans may discuss the Habs trading up or back in the draft, the assumption here will be they keep the pick. There is a realistic chance they select one of a handful of players at five. If for whatever reason, one of the four centers mentioned off the top were available, that name is the most likely selection. If they don't slide to five, then it could be one of the following.  
David Reinbacher, RD, Kloten (NL) 
Potential: Top pairing puck-moving defenseman 
Austrian defender David Reinbacher is the best defenseman in the 2023 Draft class. Because of this, the Canadiens could go "off the board" and fill a desperate need for a big, mobile, puck-moving right-handed defenseman. At 6-foot-2 and 187 pounds, Reinbacher fits that description. He has all the tools needed to become a complete two-way defender in the NHL, one that can play over 20 minutes per game in any situation. When it is also a defender who emulates Nashville Predators captain Roman Josi, it adds to the intrigue.  
He has the size, skates extremely well, is very mobile, has excellent puck skills, and has a good shot. His performance with Team Austria allowed him to get noticed. Despite playing on a weaker team, Austria was eventually relegated, but his play was a highlight for his national team. On his club team, EHC Kloten, he has been relied upon to play a top pairing role as well as be their main power-play weapon. In 46 regular season games, he had three goals and 22 points; in three playoff games, he had one goal and two points. 
Ryan Leonard, RW, USA U-18 (NTDP) 
Potential: Top-line two-way scoring winger 
Ryan Leonard played on Team USA's top line at the 2023 World U18 Championship with Will Smith and Gabe Perreault. This line decimated the opposition on their way to a gold medal. Next season, all three will be joining Boston College in the NCAA. While Smith had been the center of attention on that line, it was Leonard who did the heavy lifting. He's a high-energy player who can play a power-forward role. He excels at puck retrieval in the offensive zone and has been the defensive conscience of his line all season.
---

---
He uses his underrated speed and skill to open space in the neutral zone to create controlled entries. He can also place significant pressure on defenders, rushing their play, and forcing turnovers. Leonard also displays a non-stop work ethic born of his exceptionally high compete level, which makes him ideal for a playoff team. He has good vision, which helps his playmaking. He is adept at attacking the net and consistently finds ways to get himself or his stick open to use his shot or tip pucks. He is the kind of player that will be in the middle of the action anytime he is on the ice. 
Dalibor Dvorsky, C, AIK (Allsvenskan) 
Potential: Defensively responsible two-way top-six center 
Dalibor Dvorsky is a big-bodied (6-foot-1, 201 pounds) center that any contending team would love to have on their roster. His main attribute is his high hockey IQ. He can read the game well and knows how to position himself for optimal defensive play. While some have concerns about his overall skating ability, that is more due to his lack of first-step explosiveness (which can be improved upon). He has a powerful skating stride, boasts excellent balance, and strong edgework, all of which allow him to compete against even the greatest skaters in his age group. 
At the 2023 World Junior Championship, Dvorsky was the leader for Team Slovakia, playing the most minutes, killing penalties, leading the power play, and playing a matchup role against the top lines. At the U18s, playing against his own age group, he provided a dominant performance (eight goals, 13 points in seven games) that helped lead Slovakia to a fourth-place finish, losing in overtime to Canada in the bronze medal game. 
He has a natural instinct for the game and consistently uses his size to help him gain an advantage in board battles. He projects to be a very strong top-six, two-way center who will be able to play in any situation. He is an ideal penalty-killer, thanks to his already mature defensive game. Also, he can run a power play from the half-wall. Offensively, he boasts an excellent one-timer, a powerful and accurate wrist shot, and the vision to create offensive opportunities with little to no space. The 18-year-old Slovak center has the size, two-way ability, and high compete level that can make him a quality NHL center.
In his pre-combine interview, Hughes also specifically mentioned his interview with Smith and the fact that he spoke to the player's parents about the young center. What was also telling was his high praise of Leonard, complementing the way he plays with physicality and grit, adding that he reminds him of Matthew and Brady Tkachuk in how he plays.
Habs fans know as well as anyone that skill alone doesn't make a great NHL player. The last six years of watching an uber-talented Jonathan Drouin fall short of expectations for a myriad of reasons, none of which were a lack of talent, should provide some context. Considering the Canadiens are looking to add skill, size, and some snarl to their lineup, if Smith is off the board, it wouldn't be a surprise to hear Leanord's name called. One thing is for certain, the Canadiens will be looking for skill, but also size and more importantly, players who demonstrate an elite level of competitive desire.
---
---