The Montreal Canadiens are off to their worst start since the 1995-96 season and general manager (GM) Marc Bergevin is in the last year of his contract. Bergevin isn't going to fire head coach Dom Ducharme after just signing him to a three-year extension. If he wants to shake things up, Geoff Molson, the owner of the Canadiens, will have to start with Bergevin. Rumours are flying around that Canadiens legend Patrick Roy has had meetings with Molson, but is he the right guy for the GM job?
Canadiens Look Lost With No Direction
In the first five games of the season, the Canadiens looked lost with no direction. They played well in three of the five games but without consistency or intensity; they looked like they didn't even want to play in the other two games. A five-game losing streak isn't usually a huge deal unless it's at the start or the end of the season. The worst part of this losing streak is that the team can't even score, let alone maintain any offensive pressure.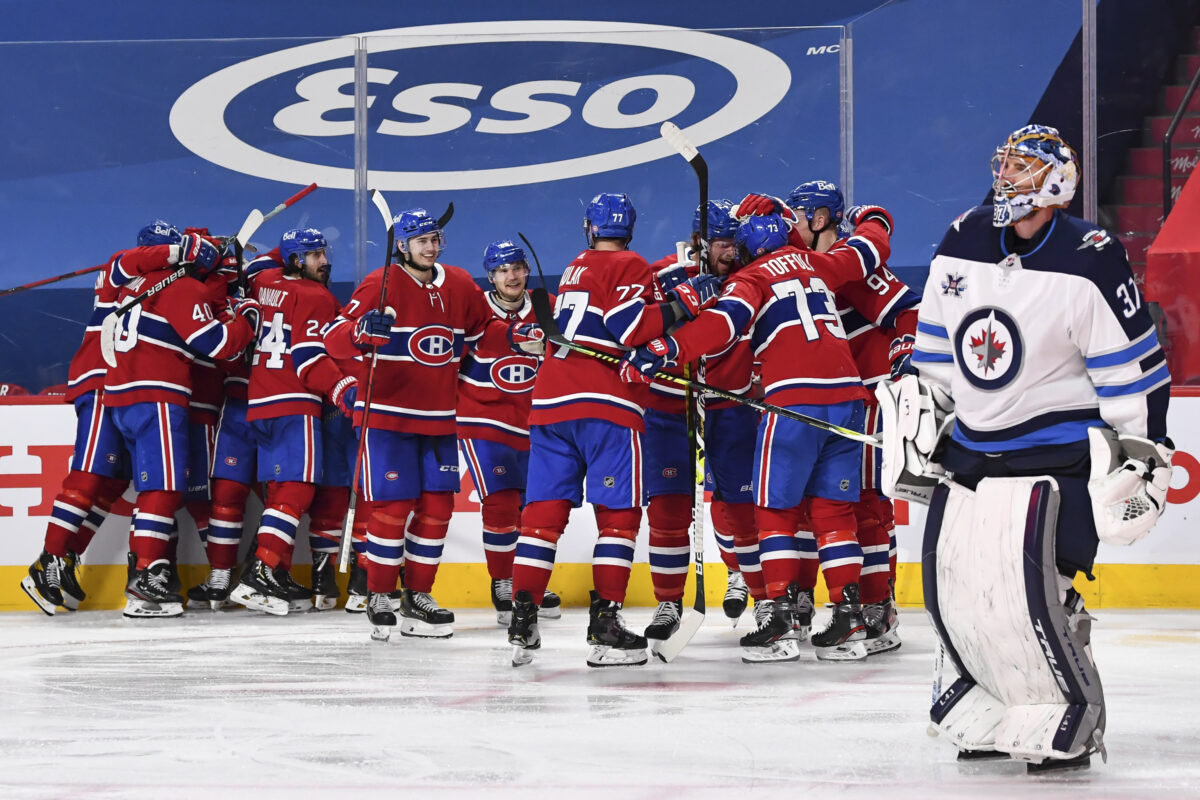 This season, Bergevin brought in a few offensive pieces to help improve the power play and the teams' overall offence. The defence was supposed to suffer from the loss of Phillip Danault, Shea Weber and Carey Price, and the offence was supposed to be the bright spot. The offence finally started to gel in the last game against the Detroit Red Wings and scored six goals to give the Habs their first win of the season.
Related: Canadiens Won't Fire Ducharme Despite Slow Start
If the coaches can't encourage an already talented team to score or play some system that should work, that coaching team needs to be replaced. To replace a coach who just got extended, the owner will also have to relieve the GM who hired that coach of his duties. Like in 1995-96, a clean slate is likely what the Canadiens need to salvage the rest of this season.
Canadiens Legend Roy Could be a Replacment for Bergevin
Canadiens goaltending legend Roy has long been in talks to be associated with the organization in some form of management or coaching. As far back as when Michel Therrien was coaching the team, rumours persisted that Roy could be his replacement. That, of course, never happened, and the team has seen two coaches since Therrien was replaced by Claude Julien. Now that Bergevin could be in his last year as the Canadiens' GM, the rumours are back with Roy replacing him.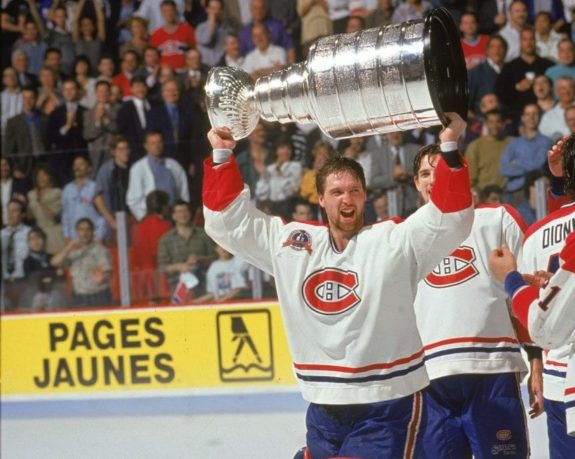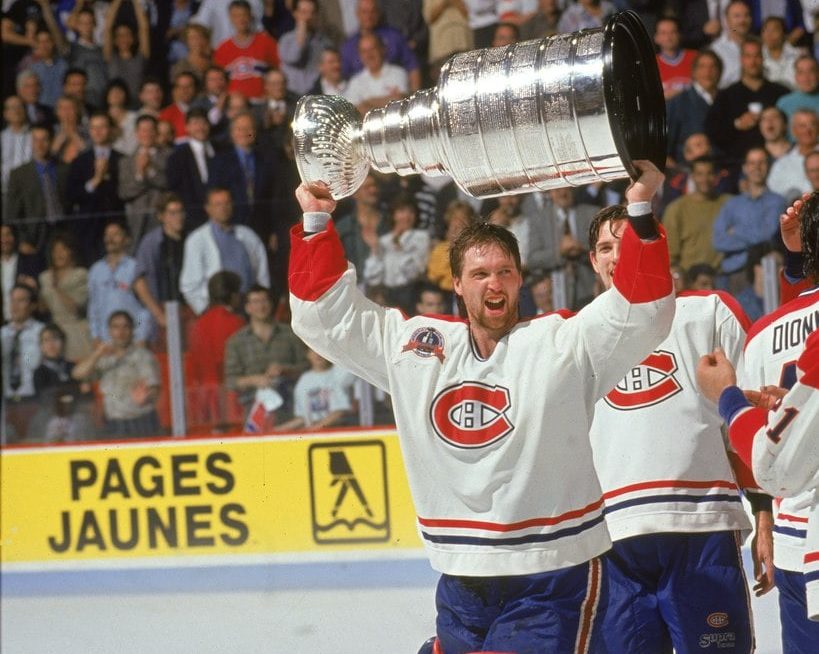 Roy's last NHL job was as head coach with the Colorado Avalanche. After three seasons as the head coach, Roy decided to resign and not fulfill the final season of his contract. His reason for not returning was philosophical differences with the types of players that GM Joe Sakic wanted instead of what Roy wanted. He also wasn't thrilled with the use of analytics to help acquire players. Roy felt some analytical numbers were useless, but others had value. If he was hired as GM of the Canadiens, he could make his own choices and have more say in the process than in Colorado. However, without a President of Hockey Operations who would keep him in check and ensure he's doing the right things for the team, this could go poorly.
Canadiens Need to do Their Homework When it Comes to Roy
If the Canadiens are going to hire Roy as GM or in any other capacity, they have to do their homework and find out what Roy's philosophy will be for the Habs and if it fits into what the organization is striving for. Roy has had success as an owner/GM/coach of the Quebec Major Junior Hockey League (QMJHL) team, the Quebec Ramparts. He was also coach and president of hockey operations for the Avalanche in the NHL for three seasons, which isn't a lot of experience. Bergevin was a rookie GM when he was hired after being the assistant GM with the Chicago Blackhawks. Do the Canadiens want another rookie GM running the team?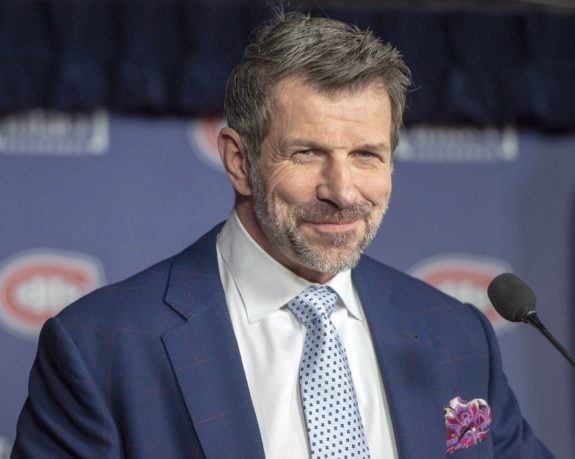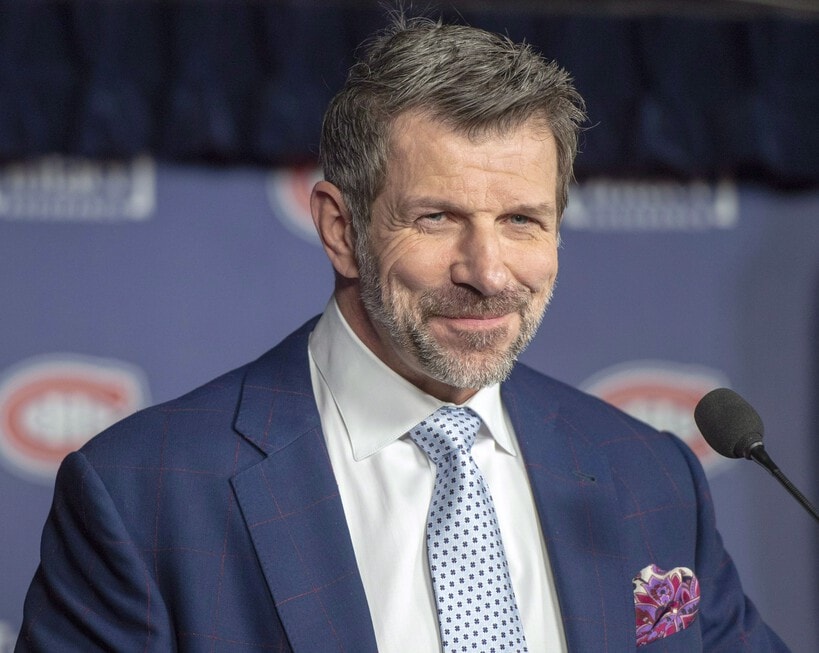 Roy's temper and attitude are other things that need to be taken into consideration. Every team wants a passionate coach, but do you want a GM who will get angry at a question he doesn't like from a media member? Or when negotiations break down between another GM or player? How well will Roy be able to deal with the demands of players? Bergevin is very close to some of his players and cares about them emotionally; not only does he want the best for the player but also the team. Will Roy balance ego with what's best for the team or a player who has put his heart and soul into the organization? With all these questions looming, it only makes sense that the Canadiens should perform their due diligence before even considering him.
Roy will bring a fiery passion to the Canadiens, and he will want to win; say what you wish to about Roy, but one thing is for sure — he always wants to win. What will be the cost for this team to become a winner is anyone's guess; I wouldn't get close to any players if he's running the show, that's for sure. The biggest issue with Roy is will he take his puck and go home if things don't go his way. If you want to build a winner, you need to be there for the long haul, whether it goes your way or not.
---
---