One way or another, Evgeny Dadonov won't be back with the Montreal Canadiens next season. In a perfect world, he'll end up going somewhere else by the 2023 trade deadline, as that would mean general manager Kent Hughes will have found a taker for the pending unrestricted free agent (UFA)'s services, and, most importantly, will be getting something in exchange.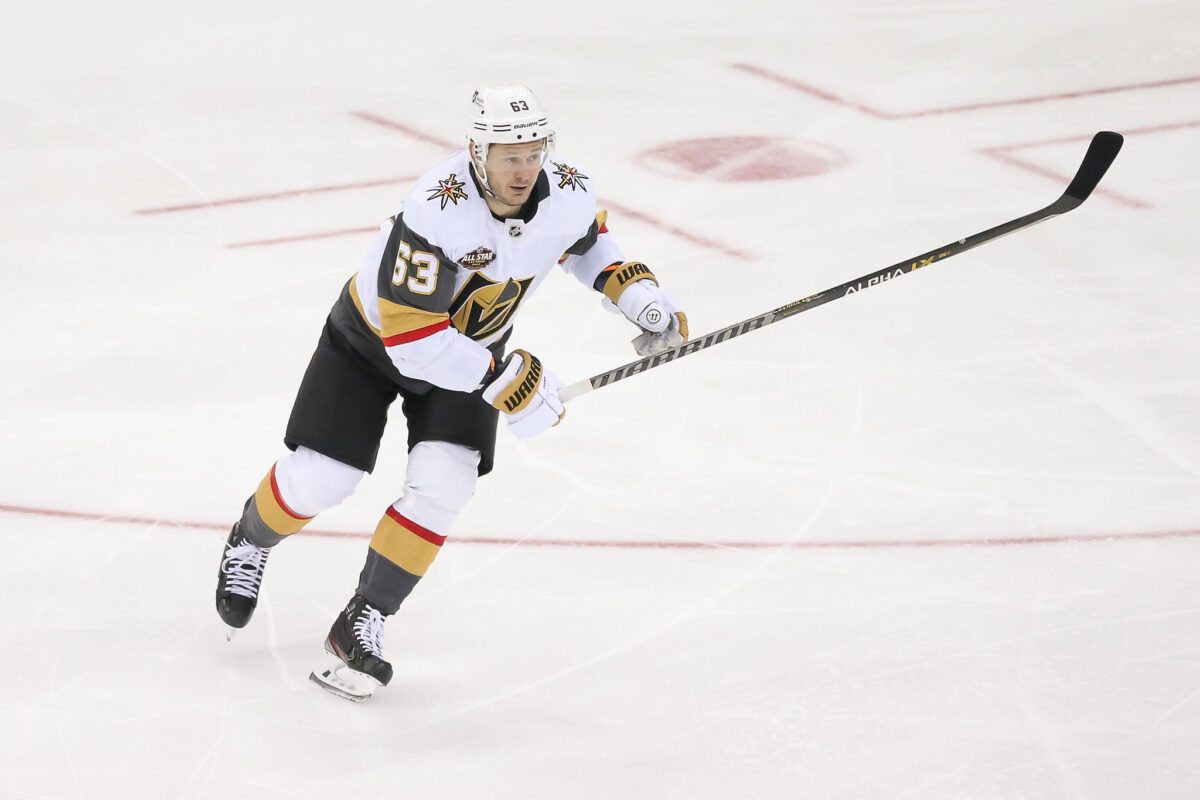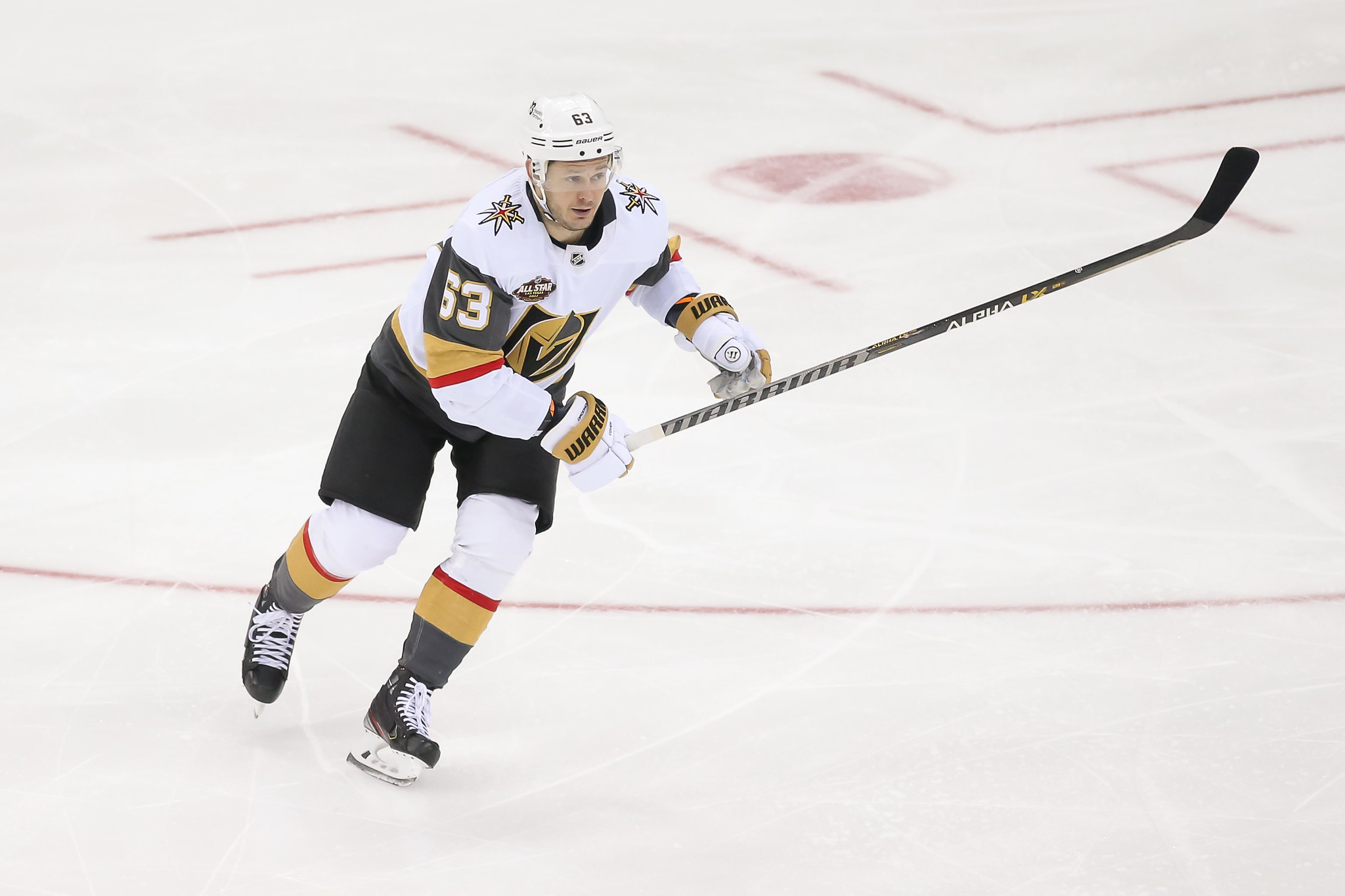 That's because, as Dadonov's $5 million (cap hit) contract is about to expire, there may be more of a market for him relative to last season, when, uh, not so much. Sure, the Vegas Golden Knights were able to find a taker in the Anaheim Ducks. However, since it involved the contract of Ryan Kesler, who hasn't played since 2019, going to the Knights so that they could ultimately save cap space, it wasn't exactly a ringing endorsement of all Dadonov has to offer.
Dadonov for Weber
Ultimately, the trade got nixed as a result of Dadonov's no-trade clause. The Ducks were on his no-trade list, and maybe for good reason, seeing as they haven't made the playoffs since 2019 and are one of the few teams with a better shot at landing a top pick at the upcoming 2023 NHL Entry Draft instead of the Canadiens.
That was then, though. This is now. Things have changed, even if a similar deal for the unofficially retired Shea Weber's contract landed Dadonov in Montreal right smack dab in the middle of a separate rebuild with the Canadiens. Given the opportunity, Dadonov would most likely want out, especially to a contender. All Hughes really needs to do is convince a team to take a flyer on the pending UFA and not worry about his contract for next year, potentially (most definitely) retaining some salary himself.
Related: Likeliest Canadiens to Be Dealt for Cap Space After Weber Trade
True, some of the other things that have changed include Dadonov's production, which has taken a turn for the worse. Instead of a 20-goal, 0.5 point-per-game (PPG) player, any potential suitor would be getting their hands on a 0.33-PPG one, who's been limited to just four goals in 36 games this season. However, to his credit, Dadonov is coming off a two-goal performance against the Winnipeg Jets on Jan. 17.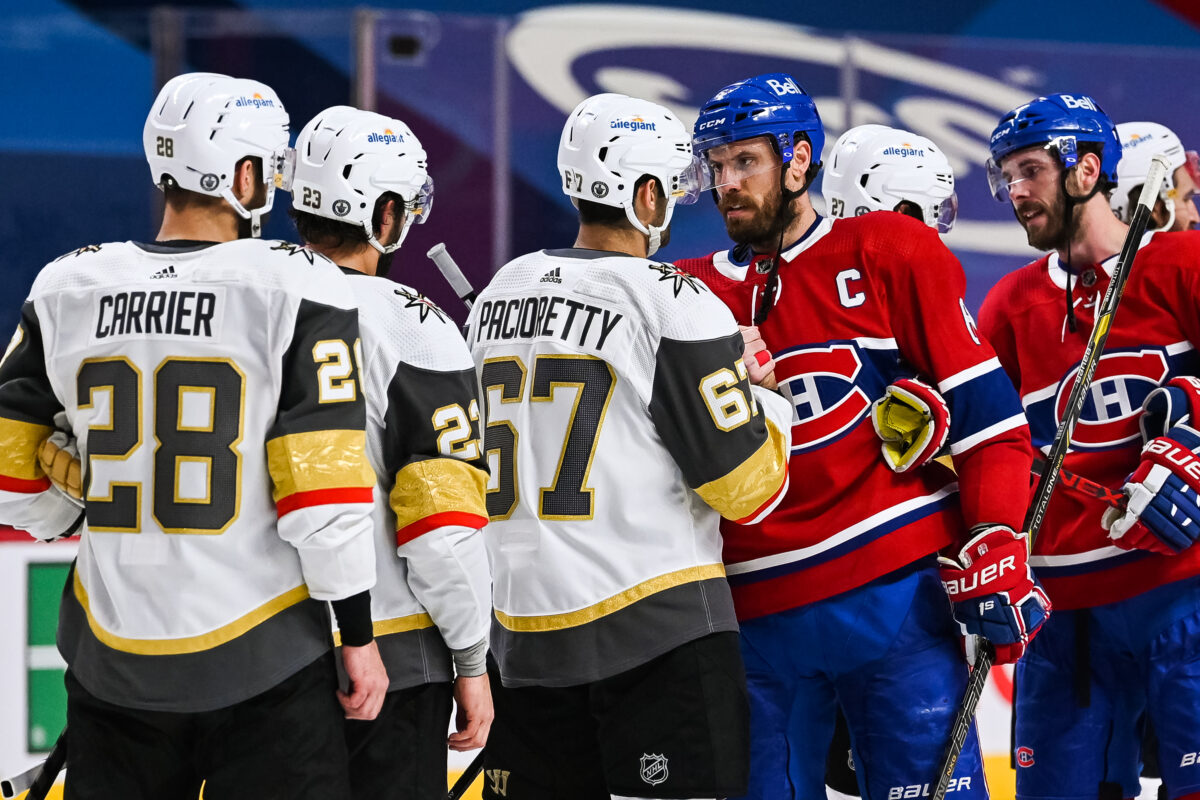 Keep in mind, Dadonov's lack of production is at least in part a function of the Habs as a whole having been snakebitten. Even if it's been their offense largely leading the way in wins, we're only talking about 19 victories (45 games) in total. Overall, the Canadiens have scored a 29th-ranked 2.58 goals per game.
Why Not Dadonov?
What's more relevant, for the purposes of this piece, Dadonov's less-than-impressive production is very much similar to that of Jonathan Drouin (12 points, no goals, in 28 games) and Mike Hoffman (eight goals and 13 points in 31 games), each of whom is just as ideally gone in the eyes of the Habs.
So, assuming Hughes can continue to work miracles and at least one of those names will be on the move, why can't it be Dadonov? And, if it is, what can the Canadiens expect in exchange? Admittedly not much, considering the last deals for his services, including the nixed Ducks one. However, it wasn't two years ago that the soon-to-be 34-year-old fetched an at-least serviceable defenseman in Nick Holden along with a third-round pick, when the Senators dealt him to the Golden Knights in 2021.
---
Latest News & Highlights
---
Now, the Canadiens won't get nearly that much obviously, but, if you look at the last trade deadline, it's not out of the realm of possibilities they get something. For example, the Chicago Blackhawks got a 2024 fifth-round pick from the Calgary Flames for bottom-six-forward Ryan Carpenter, who signed with the New York Rangers in the offseason.
Meanwhile, in a deal that's maybe even more pertinent, the Detroit Red Wings got a 2024 fourth-round pick from the Dallas Stars for Vladislav Namestnikov (while retaining half his salary). Even though Namestnikov's younger than Dadonov, he's also seen better days from a production perspective. He also became a 0.33-PPG player with the Stars, while he only has nine points in 41 games with the Tampa Bay Lightning, with whom he signed in the offseason.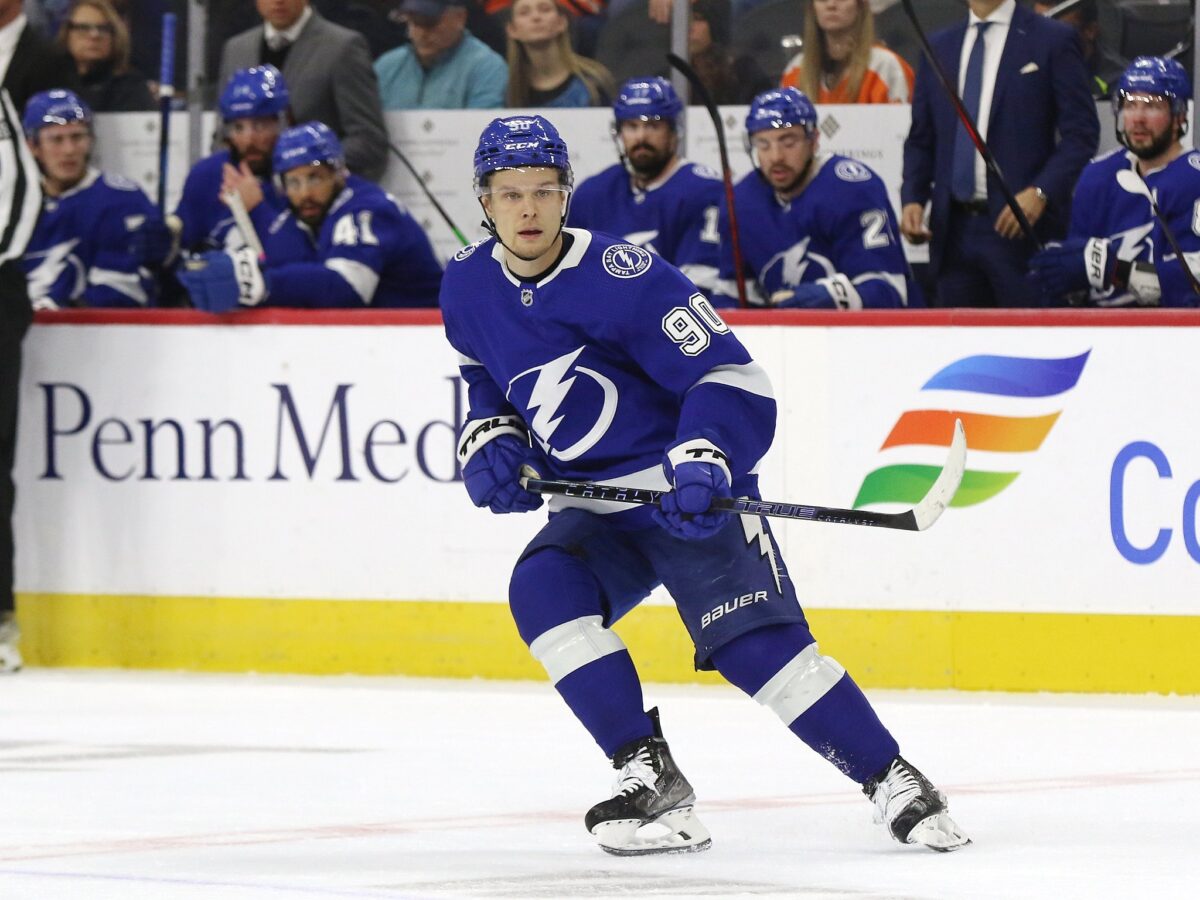 The Philadelphia Flyers also got a fourth-round pick from the Edmonton Oilers for Derick Brassard, who signed with the Ottawa Senators in the offseason, while retaining half his salary. He now has 11 points in 35 games, a shell of the player who once was a threat to put up 60 points in a season. A point in Dadonov's favor is he once scored 70 (and twice 28 goals) in a season, something Brassard, who's a year and a half older, was never able to do.
Sprong and Kraken as a Case Study
Finally, even though there are plenty of other examples if you look hard enough, the Seattle Kraken successfully dealt Marcus Johansson to the Washington Capitals for a relative haul. Granted, the Kraken also retained half Johansson's salary, but they got a 2022 fourth-round pick, 2023 sixth-round pick and then-beleaguered forward Daniel Sprong.
Sprong was an at-one-time highly touted prospect in the Pittsburgh Penguins organization. Now 25, he's already played for four teams, failing to find a home, with just 70 points 202 games, at least up until this season. In 2022-23, he's scored 28 points, including 15 goals, in 37 games (still with the Kraken).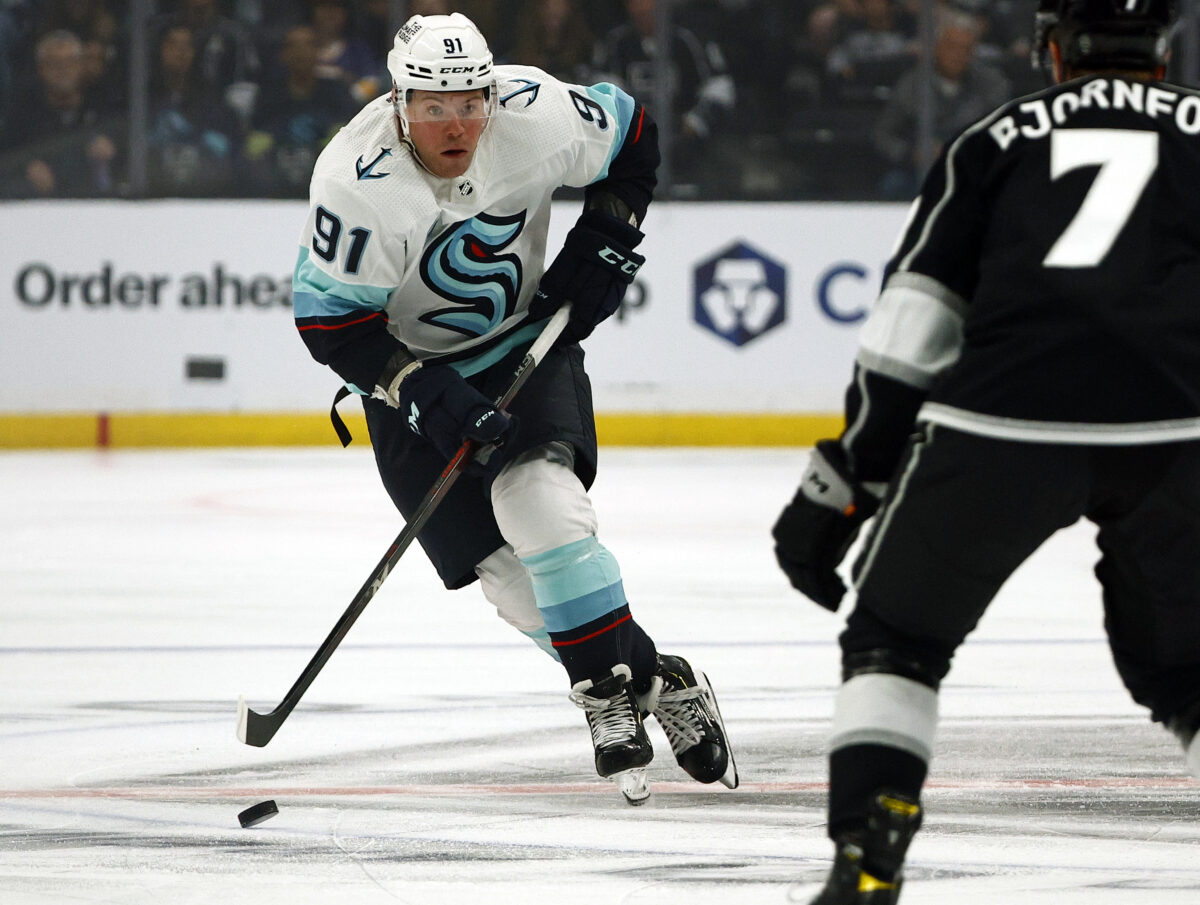 It's entirely possible the Canadiens get something similar for Dadonov, including a prospect who's fallen out of favor with one (or several) organization(s) only to fit perfectly in Montreal. Granted, Sprong still has a lot to prove, so it's not a home run.
Considering Dadonov still has a lot to prove himself, find somewhat of a sustained scoring touch heading into the deadline, nothing is guaranteed especially from that standpoint. However, in a relatively worst-case scenario, the Canadiens can always simply retain half of Dadonov's salary in exchange for "future considerations" just like the Minnesota Wild did, trading Victor Rask to the Kraken last season. Anything to make more cap space and perhaps take on another unwanted deal from another team (for additional futures).
Dadonov's Got More to Give Canadiens
There are of course instances of teams sweetening the pot to get rid of contracts. Look no further than Weber, with Hughes of course agreeing to take on Dadonov's deal in exchange. You have to believe the Canadiens never wanted to and would have used the roster spot Dadonov has taken up more effectively. Ditto for his cap space, with the Sean Monahan deal being a prime example of the magic Hughes can work under the right circumstances (and another example of a team, the Flames in this case, giving up an asset to lose an unwanted contract).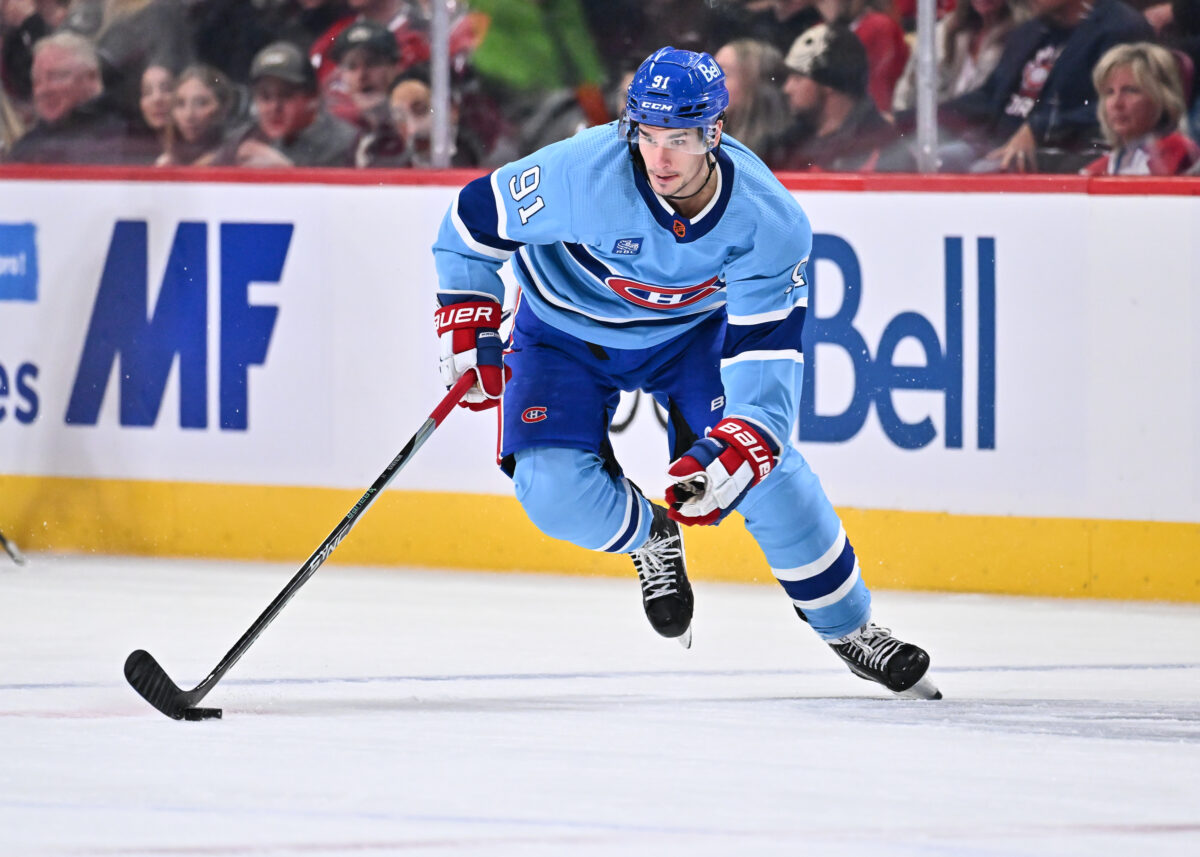 However, this is not one of those times where the Habs need to sweeten the pot. If there are no takers, it makes more sense simply to ride out Dadonov's deal the rest of the season and cut ties once it expires. Dadonov should still get the Habs at least a modest return, though.
Expectations should stay low, but not so low that fans are blinded by what has admittedly been a disappointing season through and through on his part. He still has something to offer, another team, quasi-realistically speaking… and the Canadiens themselves indirectly through a trade at the deadline. Not all is lost, in other words. There's something to be gained, even for Dadonov.