At least things can't really get worse for the Montreal Canadiens before they get better, as the calendar flips to 2023. The Habs obviously struggled to end 2022, losing five straight by a combined score of 26-8, falling further out of the playoff race. They are 15-19-3 to start 2023, 11 points outs of the last wild-card spot in the Eastern Conference.
Objectively speaking, this was to be expected as the Canadiens enjoyed modest early-season success to stay in contention for a playoff spot. Regression to the mean was always in the cards, even if there are a lot of positive takeaways for Habs fans from the start of this season to this point.
Related: 5 Signs Canadiens Set to Regress to Mean in 2022-23
In the context of an undeniable Canadiens rebuild, no one can take away the progress they've shown year over year, and not just because 2021-22 went as poorly as it did. The Canadiens have to their credit proven this team has a bright future based on the youth in the system, just not right away. So, expectations moving forward should be sufficiently tempered during this current stretch. Here are the not-so-top five things for Habs fans to look for (but not necessarily forward to) in 2023:
5. Extensive Search for Next Canadiens Starter
More to the point, struggles weren't just expected heading into the season. Logically speaking, this was always part of general manager Kent Hughes' master-plan, as he entered the season with a goaltending duo of Jake Allen and Samuel Montembeault. Hughes didn't see either one as a No. 1 goalie heading into this season. No one should have.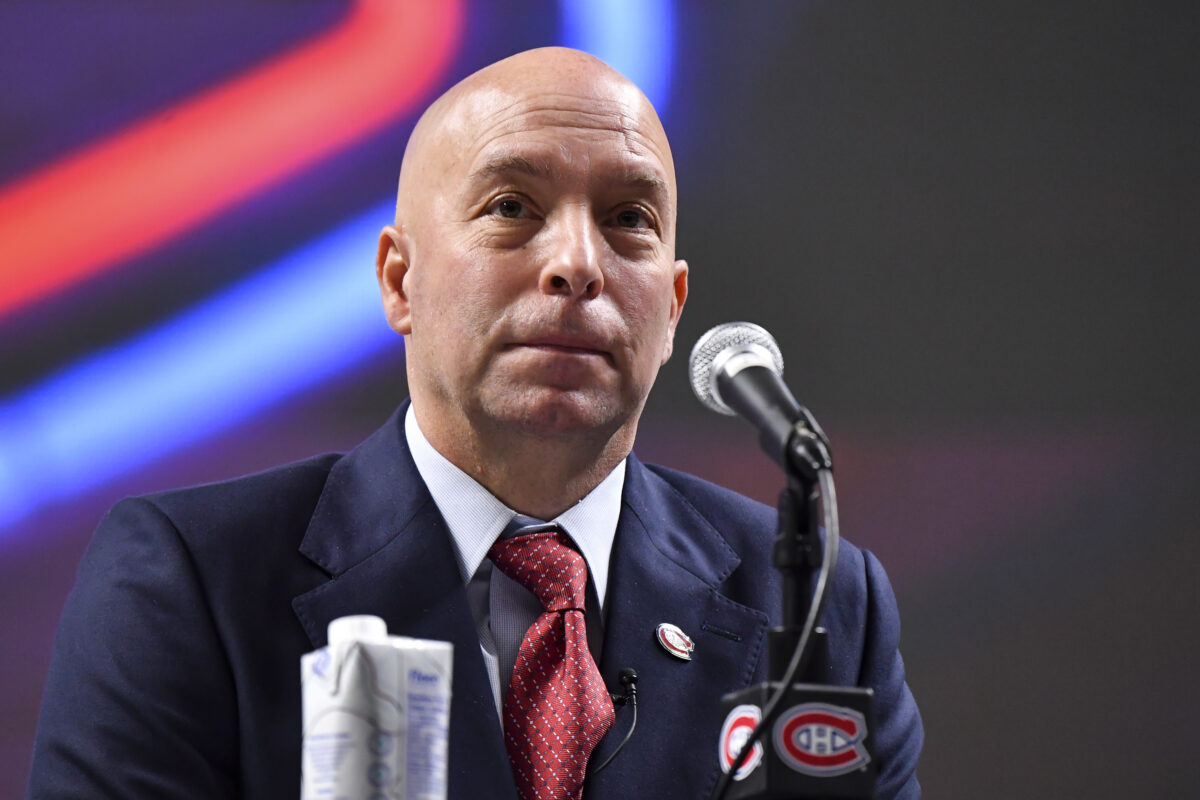 It's an important distinction to make, that Hughes knew what he and didn't heading into the season. With Carey Price set to go on long-term injured reserve last offseason, Hughes decided to use the cap space to trade for center Sean Monahan instead (from ''Disheartening': Canadiens' Price could miss entire season, GM Hughes says,' Montreal Gazette, Aug. 19, 2022).
So, this transitional or developmental season, whatever you want to call it, it isn't a bad thing. It's part of Hughes' process to build a winner, which will eventually include filling the hole in between the pipes. That's of course if prospect Cayden Primeau's step back this season after a dominant playoff performance in the American Hockey League last spring is determined to be representative of irreparably stalled development.
Unfortunately, signs point to that being the case. So, Hughes' biggest hole to fill in the lineup is arguably in net, making it a top priority at the upcoming trade deadline, which is where the focus of Canadiens fans should shift as the next major stop in the schedule.
4. Busy 2023 Trade Deadline as Sellers
Based on Hughes' comments in a recent TVA interview, his mentality heading into this season was to continue to build a long-term winner. So, he didn't intend on going for it by trading away futures for short-term success. The Habs' relative early-season success didn't change his mind. This latest swoon has probably reinforced it, though.
Hughes continues to hope for a third 2023 first-round pick, which Monahan could realistically get him, once he's healthy. However, fellow pending unrestricted free agents like Jonathan Drouin and Evgeny Dadonov are probably out the door, regardless of the return. Ideally, the same would be true of bad fits in the lineup currently and for the future like Joel Edmundson, Joel Armia and Mike Hoffman, but it will be tricky considering they each have term left.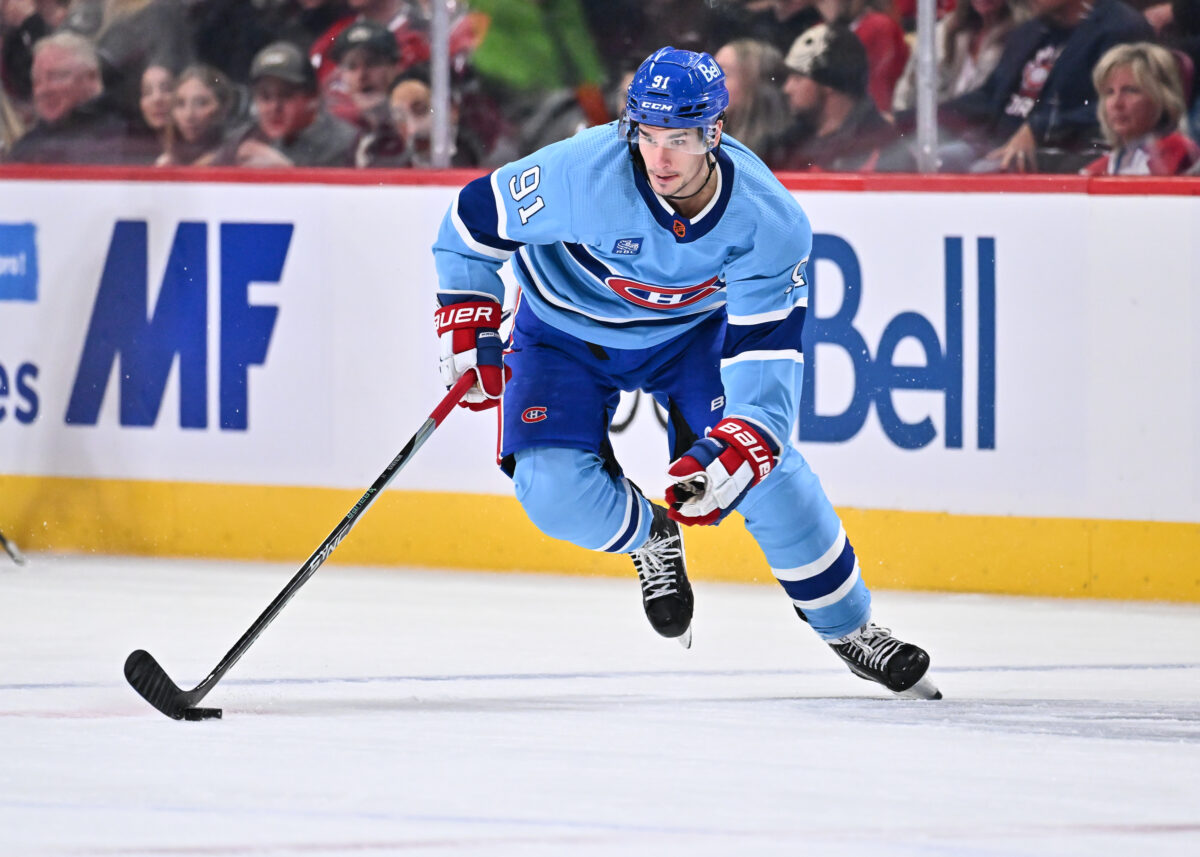 Ultimately, even if Hughes doesn't succeed in moving them, fans have to believe they only have the rest of their respective terms left with the team, as the Canadiens move in another direction. For the foreseeable future though, fans should brace for and expect them to at the very least tread water in the standings if not continue to sink, but it's all for the greater good, in the name of a proper rebuild.
3. Harder Canadiens Schedule Down the Stretch
A December in which the Canadiens went 4-9-2 was unfortunately just the start of a tough rest-of-season schedule. The Canadiens have 45 games left, 27 of which are against playoff teams or non-playoff teams within one point of a playoff spot. That's 60% of their remaining schedule, compared to 54% of the games they've played so far.
---
Latest News & Highlights
---
In those 20 games this season, the Canadiens are just 6-12-2, with three of the wins coming in regulation. So, if the way they've been playing recently isn't enough of a hindrance, the deck being significantly stacked against them should be in an initial (at least expressed outwardly) bid to make the playoffs this season. Long story short, they won't.
2. Non-Playoff Finish
If you look just at the unofficial Thanksgiving cut-off point, the Canadiens have been in tough for quite a while. According to the stats, historically teams outside of a playoff spot at the time of the U.S. holiday only end up making the postseason 23% of the time.
You can imagine, the deeper the hole the Canadiens have dug since that point hasn't helped. The Canadiens are of course still in it mathematically. However, objectively the Canadiens aren't a playoff team the way they're playing now, nor do they have a chance at making the posteason even if they turn things around. That isn't an opinion, nor is it a pessimistic perspective. It's realistically what will happen. It's about as much a fact as the sky being blue.
It doesn't have to be a bad thing, though. It's just the way things are. There's nothing wrong with missing the playoffs, in the sense that all teams miss them at one point. It's how those teams react to address such a less-than-ideal outcome that truly matters. Additionally, it's how the fans react.
1. Calls for Change that Must Be Ignored
Up to now, it's been a mixed bag in terms reaction to this admittedly embarrassing losing streak. Some members of the media understand the struggles are just a natural part of a potentially very long process for the organization to reach respectable footing again. Others have expressed discontent, which is understandable, but maybe not justifiable. The longer the Canadiens fail to gain ground in the standings, the more vocal many detractors will become. Bank on it.
In spite of the fact the Canadiens have rebounded following disastrous seasons before, 2022-23 was always going to be a difficult season. Sure, the Canadiens played entertaining, oftentimes inspired hockey to start. However, based on the holes in the lineup, namely a lack of No. 1 goalie in Price or No. 1 defenseman (Shea Weber/Jeff Petry), the Canadiens needed more than a simple Band-Aid.
On the plus side, the Canadiens are theoretically on track to be the next Colorado Avalanche, who won the Stanley Cup last year, after finishing with a league-worst 48 points in 2016-17. On the negative side, that was five seasons before they won it all last year now, in 2022. And, while, yes, the Avalanche did make the playoffs one season after that last-place finish, they also failed to make the playoffs in eight of 11 seasons leading into 2017-18.
They were bad, in other words. The Canadiens are bad too, but trending in the right direction. It's going to take time and the media needs to understand that and hold off unjustified criticism, because, if fans, so paying ticket-holders and the customers to which the Canadiens are responsible, latch onto the same narrative, the franchise will have to seriously consider rushing things (to their potentially long-term detriment).
To be clear, criticism is fair game, but criticism without the proper context is dangerous. In this case, the proper context is the last decade and a half has produced Stanley Cup champion after Stanley Cup champion that had languished at the bottom of the standings for several seasons, stockpiling high draft picks in the process (with exception to perhaps the 2011 Boston Bruins and 2019 St. Louis Blues).
So, while rebuilding is painful and high draft picks don't guarantee success, any narrative to that effect is leaving out one crucial detail: It works more often than any other strategy and, if that's the way Hughes is looking to go (and it seems to be), he and his first head-coaching hire, Martin St. Louis, should be given the right amount of slack.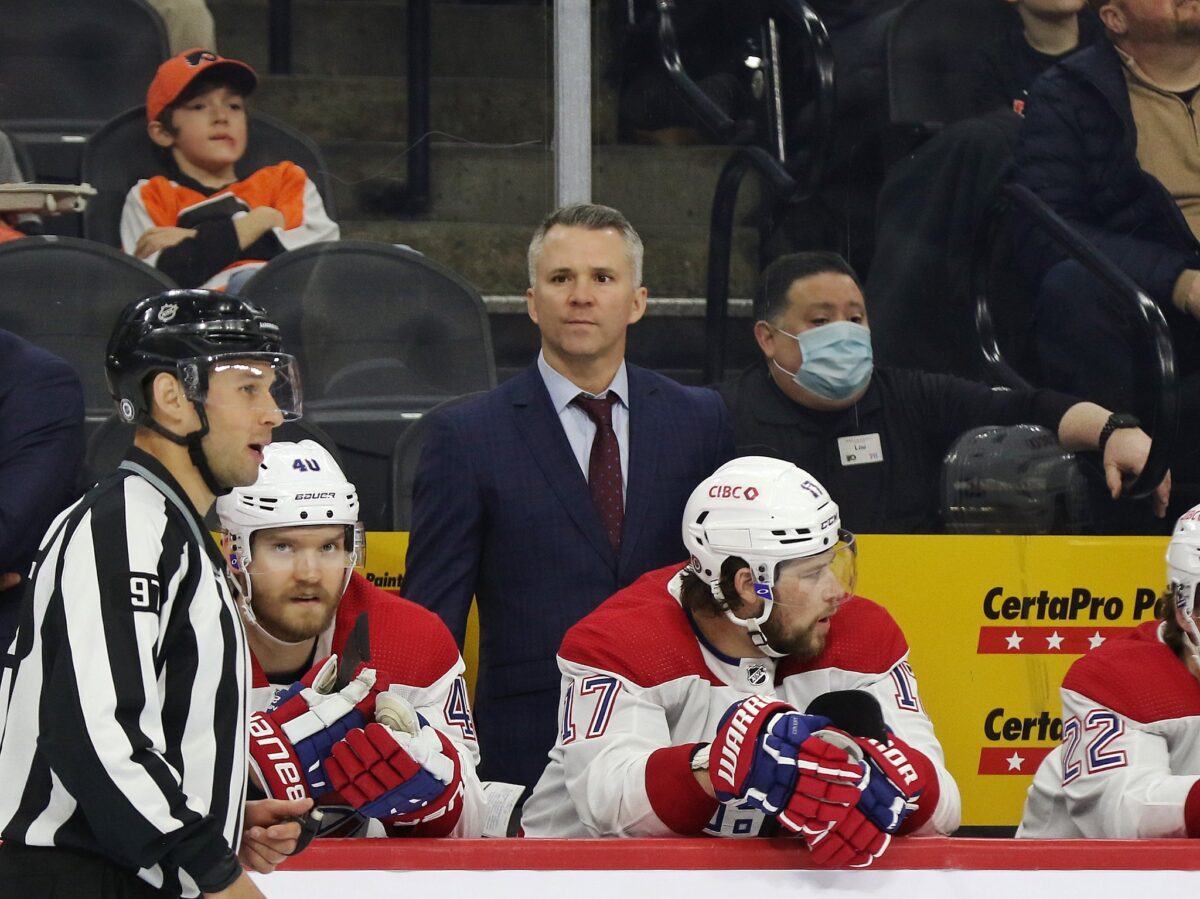 Needless to say less than one year in is not the right amount of slack. Realistically, fans can probably look forward to similar growing pains throughout 2023. That too should largely be expected, just with some semblance of progress. Considering there already has been, there's little reason to doubt the process, Hughes' process, for the time being. Maybe things change in 2023. Chances are good they will, even if only slightly, but ultimately it will all be for the better.