The Minnesota Wild exited 2022 in just the way they had hoped, taking down the St. Louis Blues 5-2 at Enterprise Center on New Year's Eve. Though the dynamic duo in Kirill Kaprizov and Mats Zuccarello are the heartbeat of this Wild team, they didn't take over the game like they have in so many other contests this season. Instead, they took down their divisional rival by getting contributions from players all the way down the lineup.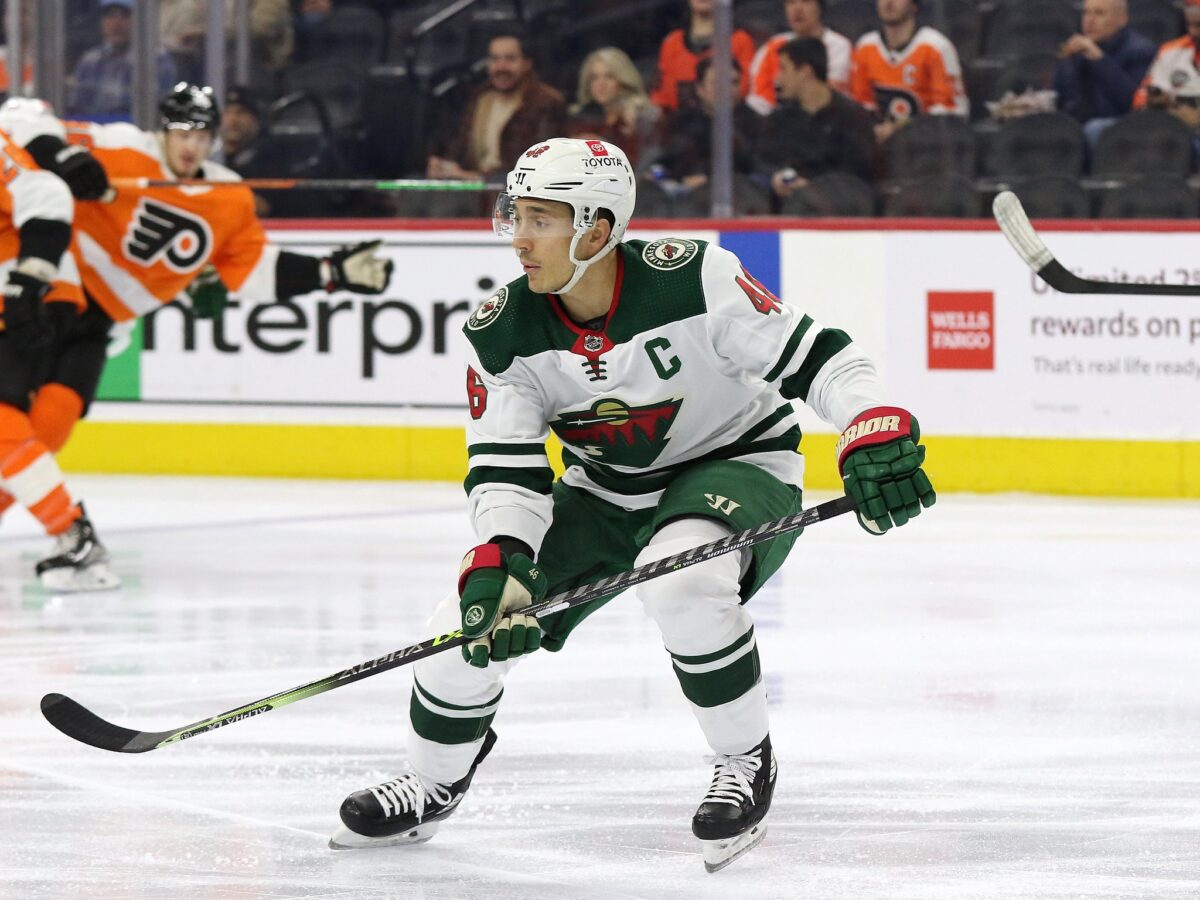 The Blues capitalized on a 3-on-1 play that saw Calle Rosen kick off the scoring with just over 14 minutes remaining in the first frame. However, the Wild didn't seem fazed by going down early, as defenseman Matt Dumba evened the score with a snapshot from the high slot with just under seven minutes remaining in the period.
The second period was all Ryan Hartman, who scored two of the period's three goals. He returned to the lineup on Dec. 18 against the Ottawa Senators after a lengthy injury and has remained on the third line since his return. It's easy to assume that he wouldn't be as offensively productive without the likes of Kaprizov and Zuccarello, but this certainly wasn't the case on Saturday night.
The Wild entered the final frame with a 3-2 lead and never looked back, as captain Jared Spurgeon and Jordan Greenway scored, resulting in their 5-2 victory.
Defense Wins Games
Not only did the Wild's defensive corps play a solid game, but they also produced on the offensive side of the puck. While it's great that Dumba and Spurgeon both managed to score, this is the result of the Wild's defense playing confidently in their own end and taking advantage of opportunities in the offensive zone.
---
Latest News & Highlights
---
Dumba has waxed and waned a little bit this season, putting up four goals and six assists, but he's still sitting with a plus/minus of minus-2. The story of Spurgeon's performance is a lot clearer, as the veteran defenseman has put up five goals and 13 assists for 18 total points, and he's also sitting with a plus/minus of plus-19. Since 2007, he ranks 3rd in goals above replacement (GAR) and 5th in xGAR among all defensemen. The GAR stat measures how replaceable a player is at their position, and these numbers indicate that Spurgeon is virtually irreplaceable.
As the season progresses, the Wild will need Dumba and Spurgeon to continue playing rock-solid defense and contributing offensively. The simple fact is that victories are going to be more challenging to come by as the postseason approaches. One way to ensure that the second half of the season goes smoothly is for Minnesota's defensemen to continue offensively contributing.
Faceoff Woes
The one area where the Wild struggled last night was in the faceoff circle, winning just 28.6% of the faceoffs. While it's impressive that the Wild didn't get burned by their poor faceoff performance, winning faceoffs has to be an element of the game that head coach Dean Evason addresses for the future.
It may be that Hartman gets worked into a centerman role soon, as he has been playing on the wing of the third line. Don't be surprised if Evason decides to insert him back into the top-line centerman role that he was in before his lengthy injury earlier this season. In a close Central Division race, every detail can work to a team's advantage or disadvantage. If the Wild expect to continue getting scoring chances, they will have to find a way to win more faceoffs against good teams.
Shaky Special Teams
The Wild have struggled to stay out of the penalty box this season, and Saturday night's battle against the Blues was no different. The Blues went on the power play four times last night, but the Wild successfully killed all of them. However, nothing came of the Wild's two man-advantage opportunities.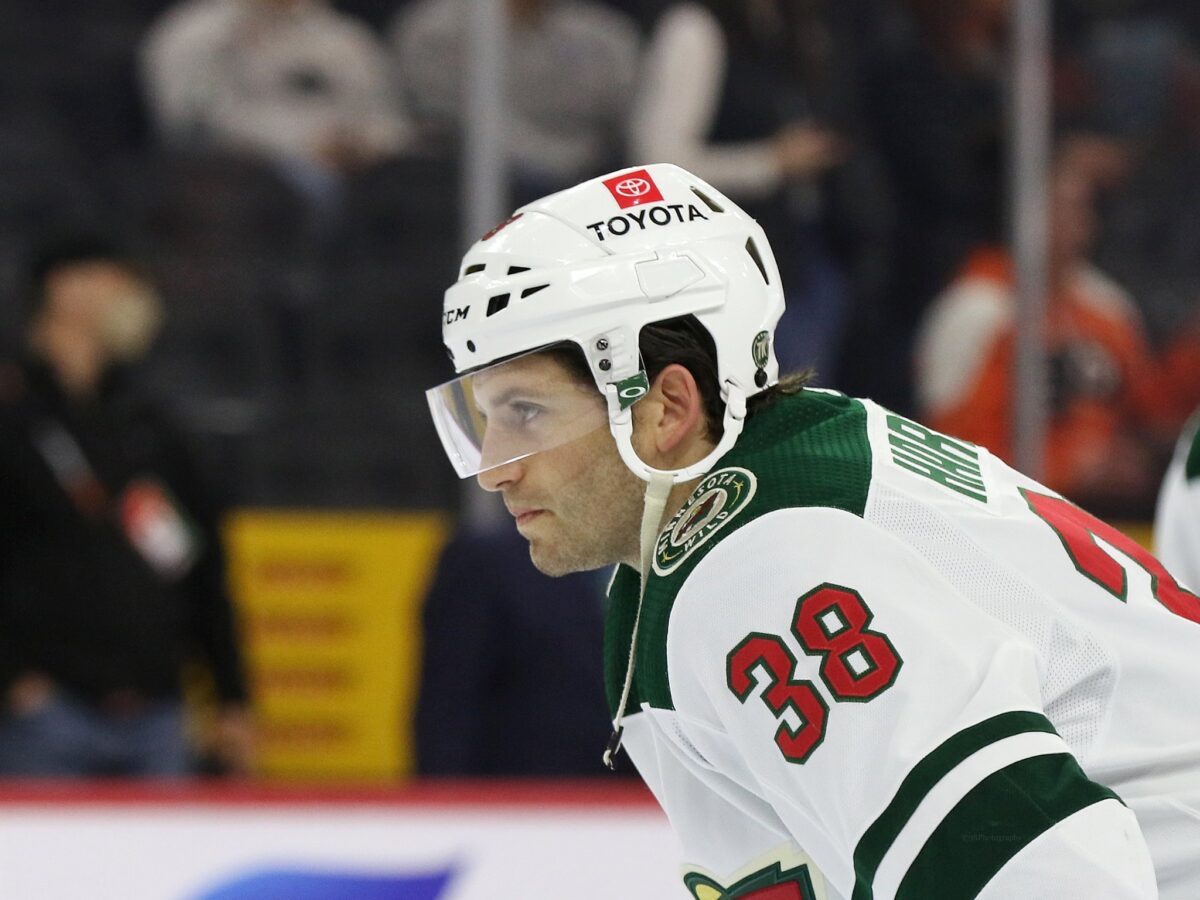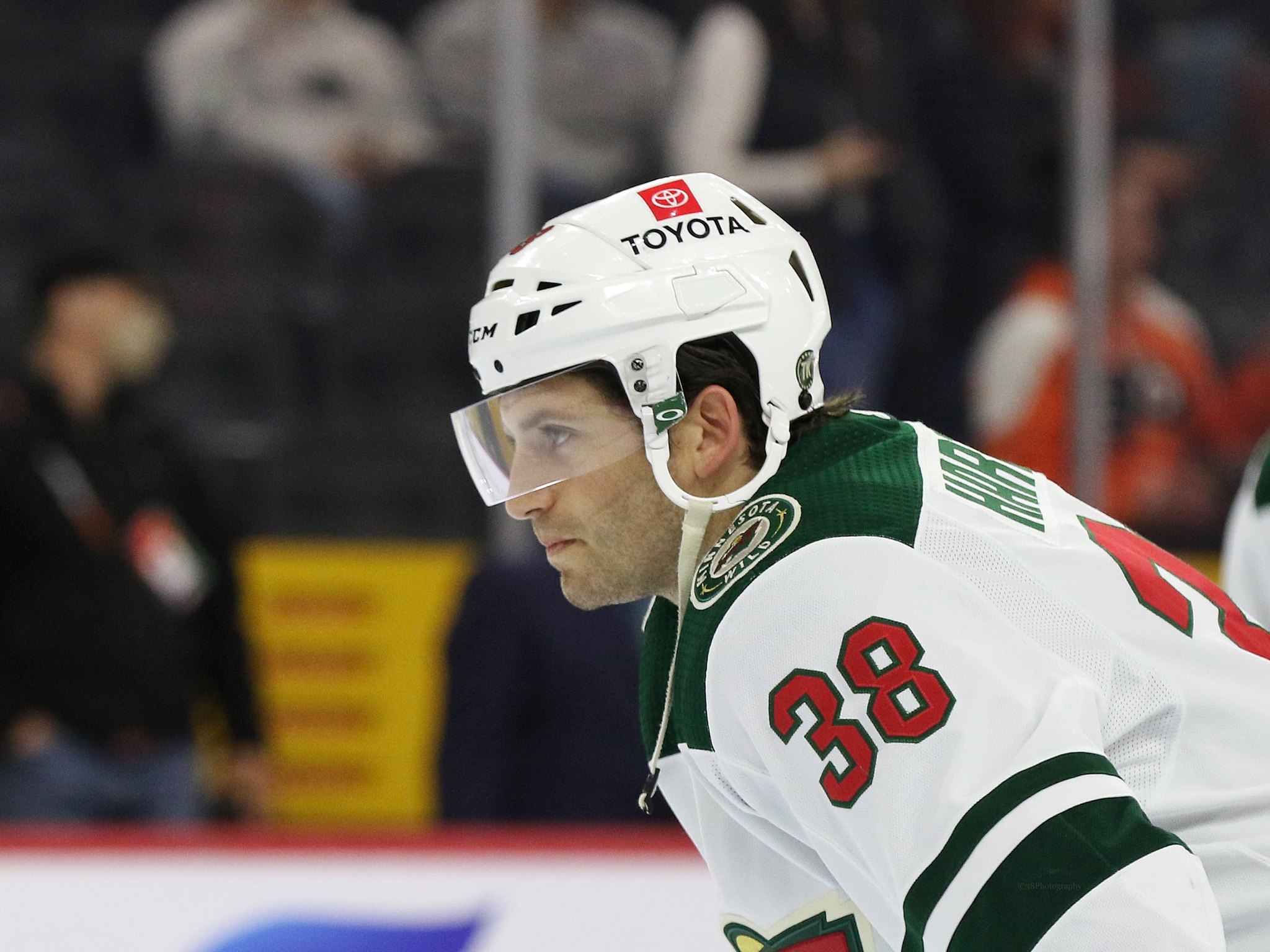 According to The Athletic, head coach Dean Evason said that "something maybe will have to be done" concerning Hartman's lack of disciplined play leading up to Saturday night's tilt. Not only did he not take any penalties, but he also scored two goals, which is a significant turn-around for a player who had taken 11 minor penalties in 14 games. Regarding Evason's threat, Hartman said: "I'm a big boy. I think he knows I know. If there was (a conversation with Evason), it was very short. I've been around for a while. I understand the penalties. Obviously, they're keeping track as well. I'm just trying to contribute in a positive way" (from "Wild's Ryan Hartman responds to benching threat with 2-goal effort: 'I'm a big boy'," The Athletic, Dec. 31).
The Wild are set to host the Tampa Bay Lightning on Wednesday night, and they will have to play disciplined hockey if they hope to come out on top. The Lightning are something of a juggernaut, with Brayden Point, Nikita Kucherov, Steven Stamkos, and Victor Hedman leading the way. The Florida club is currently 23-11-1 and in third place in the Atlantic Division.
---
---