It must feel like 100 years for Montreal Canadiens' fans – imagine how Chicago Cubs fans felt when their team won in 2016, ending a drought that had reached triple digits – 107 years to be exact. So much to say that if teams aren't careful, even the most beloved ones, droughts can reach crippling lengths. There is no such thing as equality of outcomes as far as titles in sport go. Sainte-Catherine Street has not seen Lord Stanley's mug since 1993 and it would appear they are still miles away from a parade.
The Canadiens entered 2017-18 with cautious optimism, but that was short lived. General manager Marc Bergevin electing not to bring Andrei Markov back was a major misstep, choosing instead to replace the departing Russian with the combination of David Schlemko and Karl Alzner.
Bergevin also allowed Alexander Radulov to shoot over to the Stars, but not before calling into question the Russian's concept of loyalty. And perhaps his biggest splash came when he traded blue-chip prospect Mikhail Sergachev for Jonathan Drouin. I won't go so far as to say it was a bad trade, but it was a steep price to pay for a player with undeniable character issues. It was clear that his French-Canadian lineage trumped all of the negative publicity surrounding him at the time.
So much to say, it wasn't a banner off-season for the Canadiens' general manager.
"If you want loyalty, buy a dog" – Marc Bergevin on whether he expected loyalty from Radulov after taking a chance on him last year.

— Аrpon Basu (@ArponBasu) July 2, 2017
The Canadiens took a Mount Royal-sized step backward in 2018, and have now failed to reach the postseason in two of the past three years. Making matters worse is their limited prospect pool, once again an indictment of Bergevin's job to date. They do own the third overall selection in the draft, but whether they hold onto it or attempt to parlay it into proven NHL talent remains to be seen.
The appetite for a full-scale rebuild in Montreal has always been in doubt and while there are those who feel it is an inevitable outcome, there does exist one way for Bergevin to try and skip it entirely – by landing John Tavares. Even to a team like the Canadiens, with multiple holes to fill, a player of Tavares' calibre can expedite the ascension back to relevance, avoiding the tough-to-stomach "tear it down" approach.
Does Tavares Want Any Part of Montreal Market?
Much like how Auston Matthews sped up the Toronto Maple Leafs' rebuild, Tavares would do the same for the Canadiens. Montreal has a more-than-capable goaltender in Carey Price, who himself is looking to bounce back after a down season. Shea Weber should be back to full strength after what was essentially a lost season due to injury. Both are good friends with Tavares after having spent time together on Olympic teams. Does their presence help the team's collective pitch? It would surprise me if another team pursued him as aggressively as many experts predict the Canadiens will, but that doesn't necessarily mean Tavares has any desire to play in front of the Habs' electric, albeit entitled fan base.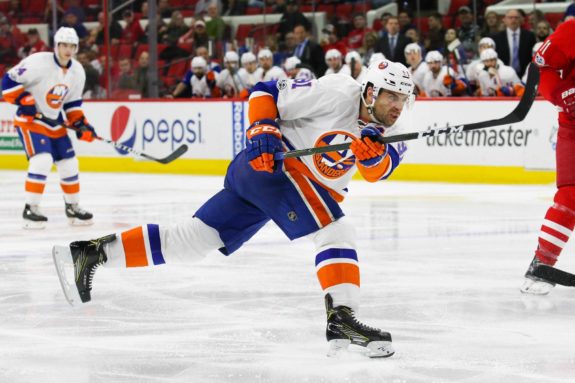 Meanwhile, who's to say Tavares doesn't go the way of Steven Stamkos, and re-sign with his current team? The less-than-definite case of that happening stems from the Islanders' ongoing management concerns. Garth Snow has failed time and time again to supplement Tavares' talent with a supporting cast. The Andrew Ladd signing was a Loui Eriksson-sized fail and while the emergence of Mathew Barzal helps their case, it may still not be enough to sell him on a long-term commitment.
But how is the situation any better in Montreal? What long-term assurances can Bergevin and Co. possibly provide Tavares with as part of their pitch? Does he really believe a team with that defensive lineup will contend for a Cup anytime soon? Are they any closer than the Islanders? Is it worth the risk knowing the market's tendency to turn sour if their team stumbles and falls flat on its proverbial face?
The allure of reviving the Canadiens' Cup dreams should send chills down Tavares' spine. If he were to succeed, his name would find its way high atop the Bell Centre rafters alongside legends such as Richard, Lafleur, and Béliveau…problem is, he feels an entirely different type of chill the moment he thinks about what could happen if he tried and failed.
And What if They Fail to Land Tavares…?
Should the free agent frenzy conclude without the Canadiens having secured the longtime Islanders' services, a roster overhaul is the next best course of action. The team's core group of veterans will need to be moved (though I'd try and hang onto Brendan Gallagher unless a team is willing to overpay to acquire him – Gallagher, apart from his obvious talent, carries a cap-friendly AAV of $3.75 million thru 2020-21).
Team captain Max Pacioretty's days in Montreal appear to be numbered. Offload Weber to anybody who will have his contract. It's perhaps an overused term but the Montreal Canadiens are approaching yet another "organizational crossroads" in the event they fail to land their highly sought-after first-line center.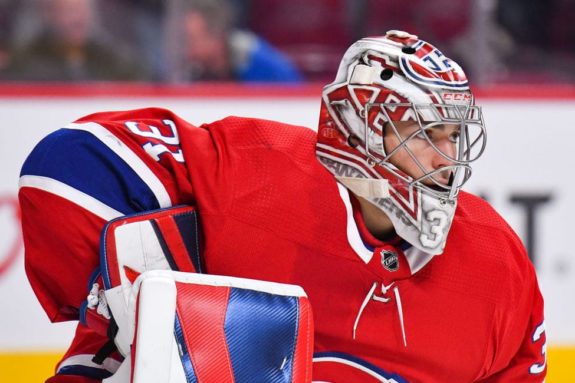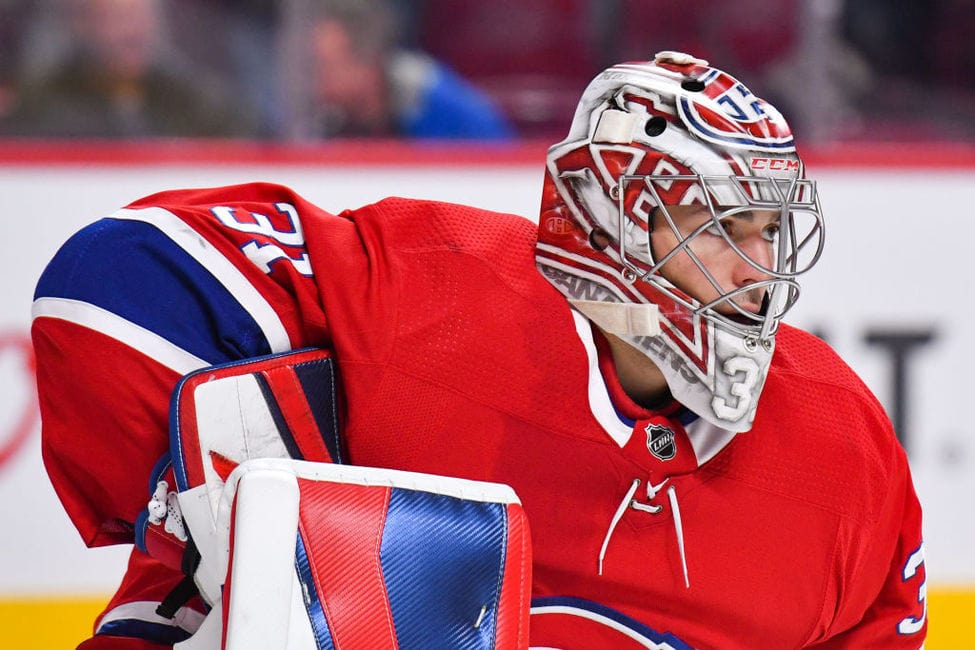 As for the city and team's most prized possession, Carey Price – he cannot under any circumstances be part of a full-scale rebuild. Following the trade of P.K. Subban, Price became Montreal's most tradeable asset (even with his new contract about to kick in). We can only speculate as to what he would fetch in terms of a return. And yet there exists a real possibility that the player who most consider the franchise saviour and irreplaceable piece to the Cup equation is traded before the puck drops on the 2018-19 season. And it would be a move made with long-term championship aspirations in mind.
My oh my, how things can change.