The Montreal Canadiens have struggled to qualify for the Stanley Cup playoffs in two of their last three seasons. Each of these years, the team has relied too much on goaltender Carey Price, and they keep forgetting to address their biggest need. Their lack of depth down the middle of the ice has always been a problem and is something Montreal needs to rectify in order to compete with the rest of the league.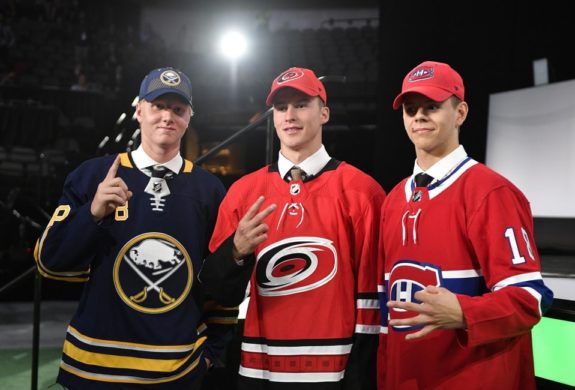 When the Canadiens won the third overall pick, there was a ton of speculation with what direction the organization was going to go in. Rasmus Dahlin was the clear-cut number one pick going to the Buffalo Sabres and Andrei Svechnikov was to follow and go to the Carolina Hurricanes. After coming off another miserable season, management knew they had to draft a big body down the middle of the ice. They did exactly that, drafting centreman Jesperi Kotkaniemi out of the Finnish Elite League (Liiga).
The Canadiens Finnish Connection
Kotkaniemi was very thrilled with where he ended up in the draft. Not just because Montreal is the centre of the hockey world, but because of the connection that the Canadiens have with Finland. Kotkaniemi's childhood heroes were Teemu Selanne and Saku Koivu, the latter of which served as captain for the Canadiens for 14 seasons. Koivu watched his younger countryman contribute on a massive scale, as Kotkaniemi helped the Finns take home gold at the U-18 World Junior Championship earlier this year.
A first meeting. They hadn't even spoken yet. The ghosts of Canadiens past and future. pic.twitter.com/PzcIwIeybn

— Аrpon Basu (@ArponBasu) August 17, 2018
Kotkaniemi and Koivu were teammates in the West Coast Alumni Game in Finland this summer, which allowed the two to connect for the first time since Kotkaniemi was drafted. There are a lot of expectations with being a top pick, and the pressure magnifies in a hockey-crazed city like Montreal.
It could be overwhelming for Kotkaniemi, but it's invaluable to have someone like Koivu in his corner. Koivu has played in that city and could help with the transition from playing in Finland to playing in North America. "I think he will give me good advice about Montreal, I hope someday I will be as good as him, that's my mission," Kotkaniemi said about Koivu after being drafted by Montreal.
Kotkaniemi will also have Finnish forward Artturi Lehkonen on the current roster that will help ease his transition.
Kotkaniemi – A Boy Among Men
At 6-foot-2, Kotkaniemi stands out from the 2018 draft class literally and figuratively. He is described by most scouts as a smart forward with a dangerous shot, great size and strong skating abilities. He always positions himself well, and utilizes his size and speed to gain a step on defenders.
What Kotkaniemi does not get enough credit for is his IQ and knowledge of the game of hockey, something he credits his father for. The 18-year-old is coming off a campaign where he put up 10 goals and 29 points in 57 games while playing for the team his father coaches — the Pori Aces in Liiga. The numbers are not something that jumps out on paper, but when you put it into perspective that he was playing with guys twice his age, the maturity level is high and something that the Canadiens scouts fell in love with.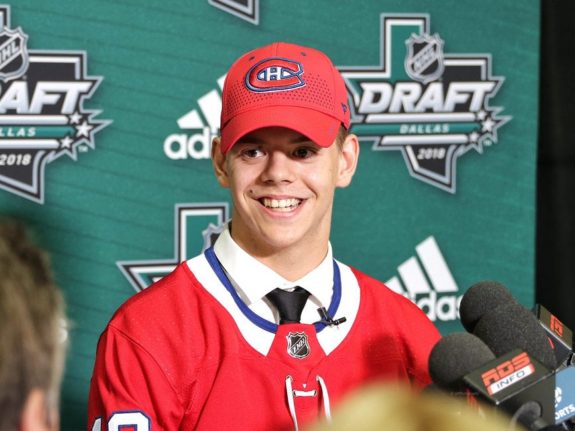 Since leaving development camp, the young centerman has focused his efforts on improving his skating. The NHL is a much faster league than Kotkaniemi is accustomed to, and he is hoping that his training throughout the summer will pay dividends by the start of rookie camp in early September.
Big Expectations
There has not been a decision made yet on whether Kotkaniemi will play for Montreal next season or return back to Finland, but he is doing whatever it takes to crack the team this year. Following the draft, the youngster announced that he would play preseason games for his home team back in Finland before heading to Montreal for camp. Jesperi already has scored five points in four preseason games to lead all scorers.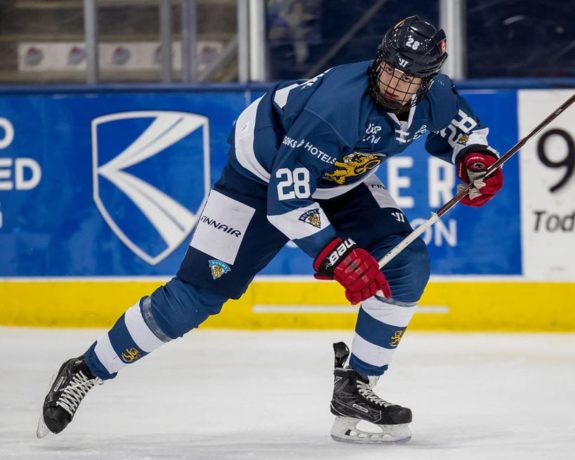 Being soft-spoken might work well in other markets, but Kotkaniemi will be expected to deliver as soon as he hits the ice in Montreal. After the failed Alex Galchenyuk experiment, this team cannot afford another mistake at centre. The hype surrounding Kotkaniemi is real and something that he relishes in. Ultimately, it will be up to Kotkaniemi and the Canadiens organization to see how far they want to push their young talent this year. All things considered, he looks and acts like the guy the Canadiens desperately needs him to be.
Ever since I was young, I lived and breathed hockey. I am a proud graduate of the College of Sports Media and Centennial's Sports Journalism program. I spent two years covering the Oshawa Generals in the OHL before that I worked with CBC Sports and TSN.