Not many in the hockey world saw it coming nor predicted that Marc Bergevin and the Montreal Canadiens would manage to attract one of this year's top free agents in Tyler Toffoli. After all, the team notoriously struggles to convince sought-after players to come to hockey's most demanding market. Even Habs' fans thought Bergevin was done his offseason shopping after acquiring Jake Allen, Josh Anderson, and Joel Edmundson.   
Not only did the general manager sign Toffoli, but he also got him on a very team-friendly four-year contract with an average annual value of $4.25 million. Simply put, it is one of the best free agent deals handed out by any team. Especially when you consider everything that Toffoli will bring to the Canadiens' lineup.
Leadership and a Winning Attitude
Adding a Stanley Cup winner to any locker room is usually a good thing and bringing in a player with Toffoli's winning pedigree will be particularly beneficial for the Canadiens and their wealth of young prospects.
Related: Montreal Canadiens Offseason Grades: A Dramatic Shift in Expectations
The 28-year-old became a Stanley Cup champion during his rookie season with the Los Angeles Kings in 2013-2014. Toffoli and his linemates Jeff Carter and Tanner Pearson, otherwise known as 'That 70s Line' is recognition of their jersey numbers, were instrumental in the Kings' securing their second Stanley Cup win in three years.   
Toffoli set a new Kings record for rookie playoff scoring with 14 points in 26 games. Two of his goals in those playoffs were game-winners.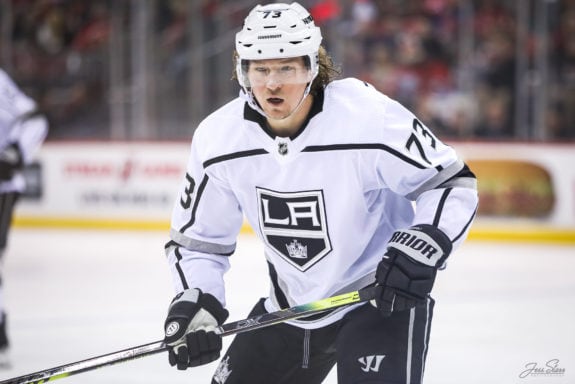 He hopes to use his experience to teach his new team how to win the sport's ultimate prize and help them take that all-important next step to become perennial contenders.
"When you play the right way, that's how you win games. You might not score every night, but if you're playing the right way and you're winning games, there's no better feeling. Winning the Stanley Cup, it truly is the best feeling. I would want to get back to that level, help bring these young guys along, and bring a Stanley Cup to Montreal," Toffoli said.
Adding Versatility to the Lineup
One of Toffoli's best assets is his versatility. He can play up and down the lineup, is effective in all situations whether it be at even strength, on the power play or killing penalties.
Perhaps most importantly to the Canadiens, he can score goals. Largely because he has a knack for finding open ice. Toffoli's most productive season came in 2015-16 when he put up 31 goals and 58 points. After being traded to the Vancouver Canucks at the deadline this year, he scored six goals in 10 regular season games then added 4 points in 7 postseason contests in the Edmonton bubble.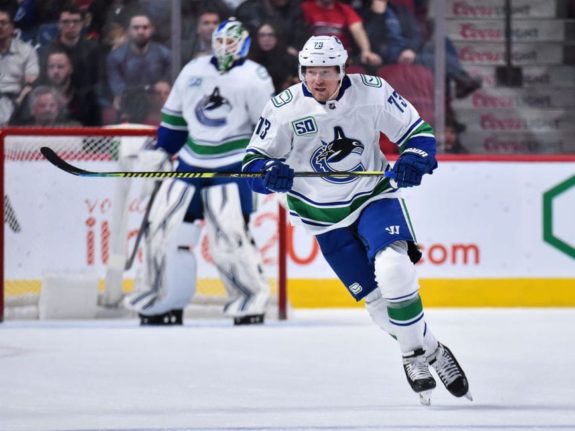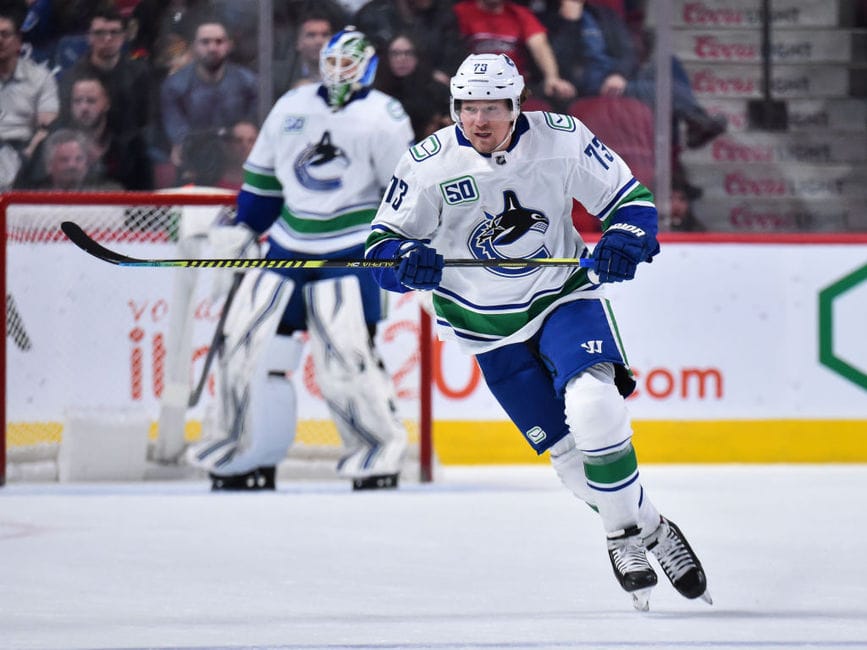 Toffoli is a significant addition to the Habs' forward group. It provides head coach Claude Julien with four balanced lines that can score, a luxury he hasn't been afforded since returning to Montreal for a second stint behind the bench. He'll give the Canadiens' struggling power play a new scoring threat and will serve as a mentor for two of his potential centremen. Assuming Nick Suzuki is paired with Anderson to start and Phillip Danault stays with Brendan Gallagher and Tomas Tatar, just imagine how 20-year-old Jesperi Kotkaniemi, a gifted passer with great vision, could benefit from having Toffoli playing on his wing. A big upgrade to say the least.
Related: Canadiens: 3 Breakout Candidates for 2020-21 Season
"I think I'll fit in great with any of them. The skill they all showed, especially throughout the playoffs, was impressive. And that was definitely one of the deciding factors of why I wanted to be in Montreal because I would have the opportunity to be playing with one of those guys," Toffoli said about the Canadiens' men down the middle.
Toffoli Has What It Takes to Be Successful in Montreal
Toffoli has enjoyed a successful NHL career thanks to humility and hard work. By nature, he's a quiet, laid back guy and someone who's a constant presence both on and off the ice. He is a low maintenance, high character player just like the Canadiens' leadership group of Gallagher, Paul Byron, Carey Price, and captain Shea Weber.
"Toffoli found a balanced and stable approach to the game at a very young age. It is a precious tool to have in your toolbox when playing in a market like Montreal, where the team is faced with a constant roller coaster of emotions requiring a level of consistency from the group that has been decidedly lacking over the years," (from 'How Tyler Toffoli's early life lessons could serve him well with the Canadiens, The AthleticNHL – 11/3/20).
His years in Los Angeles on a championship team have taught him to thrive in the spotlight and accept the heavy scrutiny that comes with playing under the bright lights every night.
Not only does Toffoli have the personality to cope with the Montreal pressure he's also ready to embrace it and all indications are that wearing the most historic jersey in hockey will bring out the best in him.
After being part of a struggling, rebuilding franchise during his final years in Los Angeles, Toffoli is eager for a fresh start and the much-improved Canadiens will provide him with just that. In return, he will bring a champion's mentality and be a key contributor to sustained success for the Habs, not only in 2020-21 but for years to come.
---
---