With another clean slate, the Vancouver Canucks will look to make the long road to the playoffs for the first time since the bubble in 2020. While that wasn't that long ago, Rogers Arena and the city of Vancouver haven't seen the white towels and car flags since Bo Horvat's rookie season in 2014-15. That was eight seasons ago, and the wide-eyed 19-year-old is now a grizzled veteran of 651 games, and with his recent trade to the New York Islanders, not one player remains from that playoff team that got eliminated by the Calgary Flames in six games.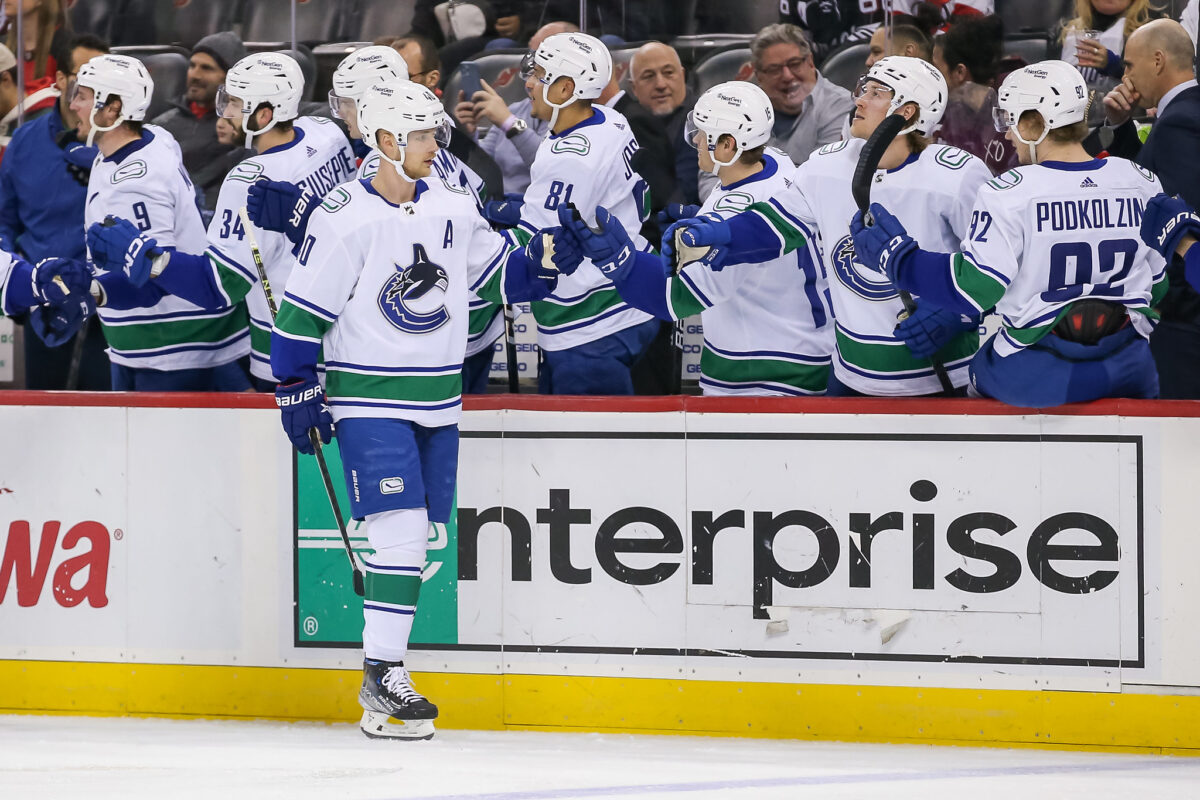 Could this 2023-24 team led by Elias Pettersson, Andrei Kuzmenko, Quinn Hughes and J.T. Miller bump the slump and make the playoffs? The changes general manager Patrik Allvin made to the roster in the offseason were not moves of a rebuilding team looking to tank and get the best chances at Vancouver native Macklin Celebrini. He rebuilt the defence and bottom-six with veterans Carson Soucy, Ian Cole, Matt Irwin, Teddy Blueger and Pius Suter all in the hopes of capturing that elusive playoff spot. With that said, here are three reasons the Canucks will make the playoffs in 2023-24.
Thatcher Demko At 100 Percent
Last season, Thatcher Demko was not the same goaltender that garnered Vezina Trophy votes in 2021-22. He struggled right from the get-go after recovering from surgery in the offseason and never really found his footing. Then, he suffered another injury, this time to his groin as he tore it in a game against the Florida Panthers on Dec. 1. After three months of reflection and time to think about his struggles at the beginning of the season, he returned to the Canucks' lineup on Feb. 27 against the Dallas Stars and looked like the Demko of old. While he still allowed four goals, he made 34 saves and appeared to be confident and in control of his movements.
I knew coming back it was a good opportunity for a fresh start…I spent a lot of time on the mental side of things, building myself back up and making sure, you know, that I was using these last games that I had to set myself up for next season and try to get my game back to where I know it can be.

– Thatcher Demko
After that game, Demko won 10 of his next 16 starts and finished with an 11-4-2 record along with a solid 2.52 goals-against average and .918 save percentage. Compared to his 3-10-2 record, 3.93 GAA and .883 SV% before his injury on Dec. 1, that was a huge step up in performance.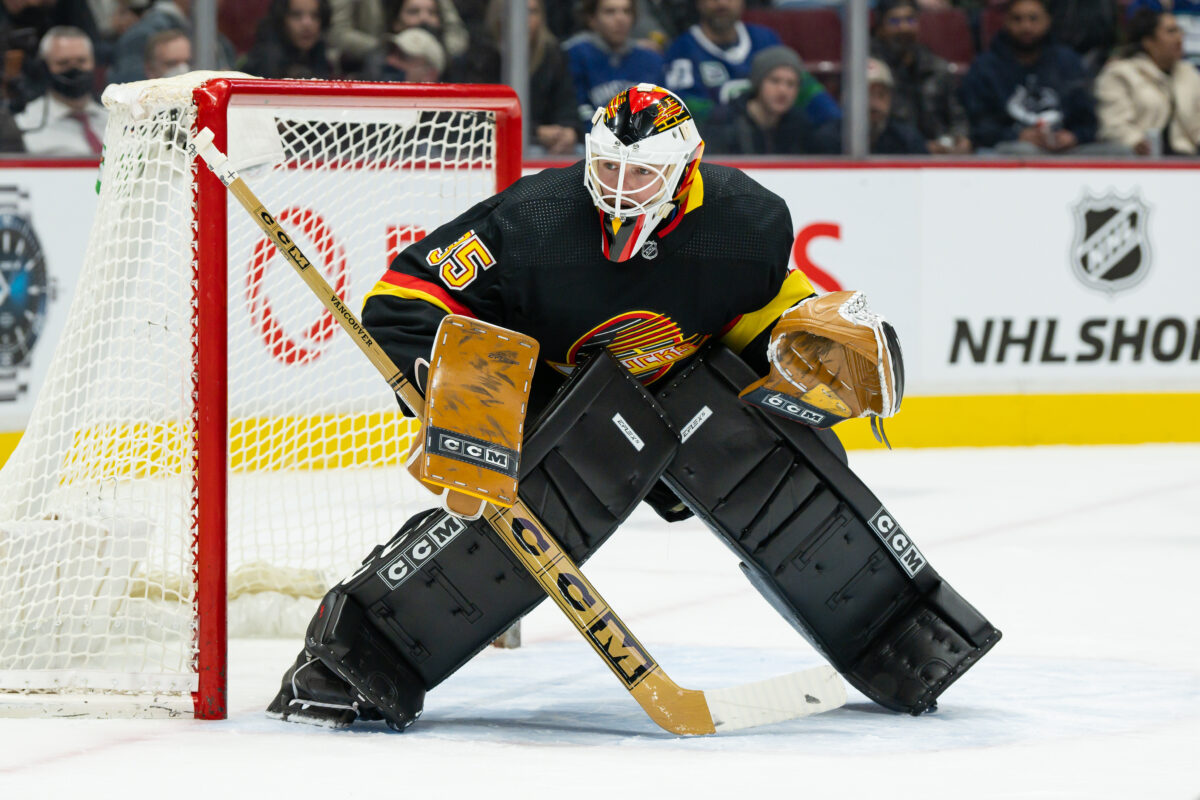 This season, with a more structured system and defence corps in front of him, Demko should be able to return to a form more resembling "Bubble Demko" rather than a borderline backup or No. 3 goaltender. While goaltending isn't the be-all and end-all of a team making the playoffs, it sure helps to have a solid starter capable of stealing a game or two now and then – and Demko has shown in the past that he can be that type of starter. Even if he is able to put up numbers around the 2.50 GAA and .915 SV% mark, the Canucks' offence should be able to score enough to win more games than not.
Better Defence & Penalty Killing
The Canucks didn't have any trouble scoring goals last season as they finished in the upper half of the league with 276. What they did have trouble with, however, was keeping them out of their own net – both at even strength and on the penalty kill. Closing the season with a minus-22 goal differential and 298 goals against, along with a penalty-killing unit that finished dead last at 71.6 percent, it was a massive reason why they ultimately missed the playoffs by 12 points.
So, it was really no surprise that Allvin focused on both of these areas in the offseason. Signing Soucy, Cole, Irwin, Blueger, and Suter almost guarantees they will have a better penalty kill this season. The defence could still be a work in progress but with the tough-as-nails additions of Soucy, Cole, and Irwin – and a full season of Filip Hronek – they should be harder to play against in their own zone. Even with a depleted defence last season, new coach Rick Tocchet instilled a system that limited high-danger chances and made life easier on the goaltenders.
Related: Canucks: 5 Must-Watch Games for the 2023-24 NHL Season
---
Latest News & Highlight
---
Under Tocchet, the Canucks had a positive goal differential of plus-5 and a 78.4 percent penalty kill. They also significantly reduced the number of shots and high-danger chances against. With better personnel on both defence and the penalty kill, those numbers should be amplified this season, resulting in a better chance at making up those 12 points and finishing in the realm of 90-100 rather than 80-85.
Return of Ilya Mikheyev
Last offseason, the Canucks' biggest free-agent acquisition (apart from Kuzmenko, of course) was Ilya Mikheyev. Coming off a career-high 21 goals and 32 points with the Toronto Maple Leafs, he signed a four-year deal worth $4.75 million average annual value (AAV) to join the Canucks. He immediately found chemistry on the top line with Kuzmenko and Pettersson and scored 13 goals in his first 46 games. Unfortunately, a lingering injury that was revealed later on to have happened during the preseason eventually derailed his campaign and left him on the sidelines.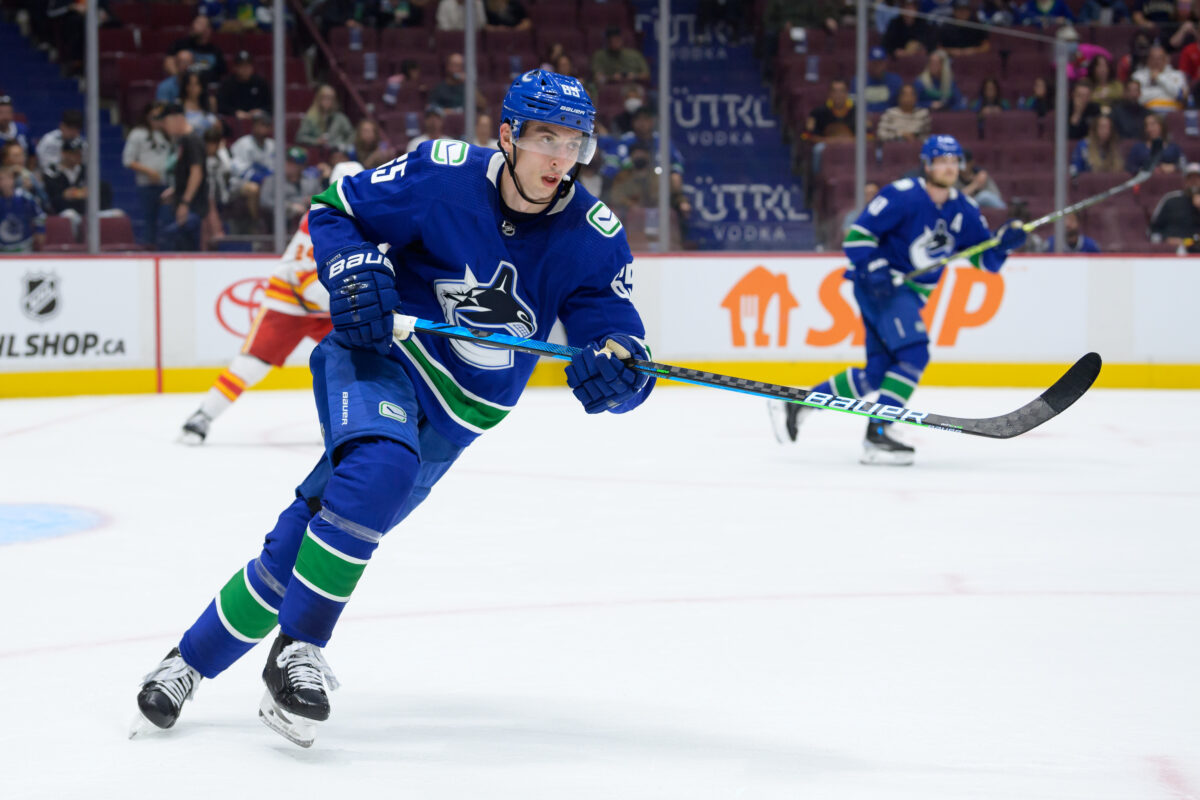 Now the speedy Russian is on the road to recovery and should be ready to begin the season on Oct. 11 against the Edmonton Oilers. A healthy Mikheyev should make that top line even more lethal as his speed will take the attention off of Pettersson and Kuzmenko. The Canucks' leading scorers from a season ago should have more room to work with, and in turn, could put up even gaudier numbers than the 102 points and 79 points they got respectively in 2022-23. A (hopefully) full season with the dynamic duo should also give Mikheyev the opportunity to smash his 21-goal career-high and flirt with 30 goals. With Horvat's 31 goals in New York, that will be a welcome development for the Canucks in their pursuit of a playoff berth.
Canucks Appear To Be a Sharper & More Focused Team This Season
Going into this season, the Canucks appear to be sharper and more focused than ever before. Before the players departed on their respective offseasons, Tocchet and the coaching staff set a mandate for everyone to ramp up their conditioning. They emphasized that elite conditioning and a dedication to hard work were the ingredients to a successful season in 2023-24. We all know words are just words, but it seems like a lot of the players took the message seriously. Specifically, Kuzmenko's intense exercise routine in Bali and Hronek's physical transformation.
Brock Boeser also changed his whole workout routine in the offseason by switching trainers and forgoing his annual appearance in the "Da Beauty League." He also feels at peace mentally following the loss of his dad to cancer in May 2022.
"Last year was definitely a hurdle mentally, it was a little different…you don't come to the peace at first, you sit there and wonder why certain things happen, but I think I've come to that peace. I think this summer was really good [for our family] and we've all found that peace…I feel a lot better mentally, I feel really motivated right now and I'm really excited to get camp going."
All in all, the Canucks seem to be extra motivated to turn the ship around this season and be in the mix when the playoffs begin in April. Hopefully, for Canucks Nation's sake, it's not all just smoke and mirrors.
---

---