With the 2023-24 NHL season approaching, excitement for the new season of Vancouver Canucks hockey is quickly rising. Predictions on where the Canucks will finish and who will do what is flooding everyone's social media timelines. Of course, I had to get in on the action. These are three bold player predictions for the upcoming season.
Brock Boeser Scores 30 Goals
Brock Boeser is entering his seventh full season in the NHL and has yet to top his career-high in goals from his rookie year. He scored 29 goals in the 2017-18 season, which is still his best goal-scoring season. That season built hype around the forward, with some thinking he could become a perennial thirty to forty-goal scorer. Of course, that has yet to happen. However, his work ethic in the gym and raw talent means this could be the season he finally scores 30 goals.
Boeser's talent is undeniable. Last season, he scored 18 goals and 37 assists for 55 points in 74 games. While a good stat line, he has not scored over 25 goals since the 2018-19 season. Despite this, the right-winger is more than capable of scoring 30 goals on a Canucks roster filled with multiple elite passers. Whether he's beside Elias Pettersson or J.T. Miller, Boeser will receive slick feeds all season long.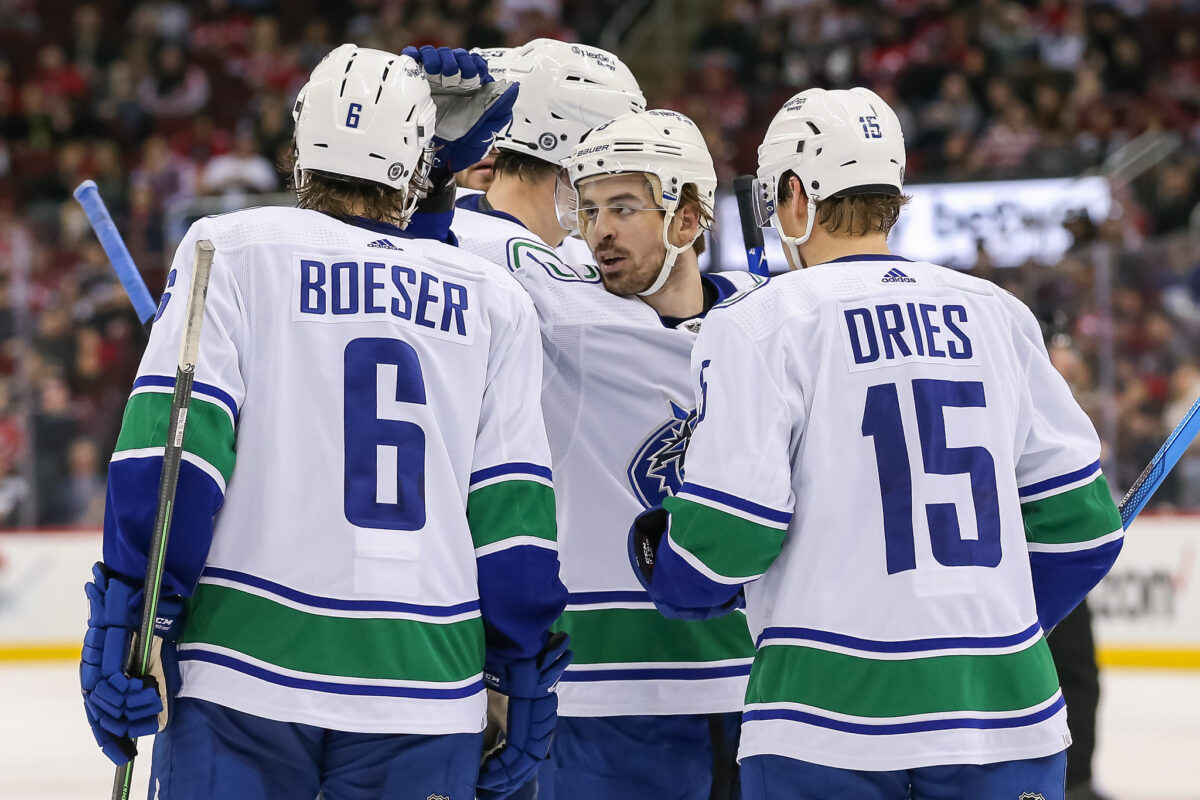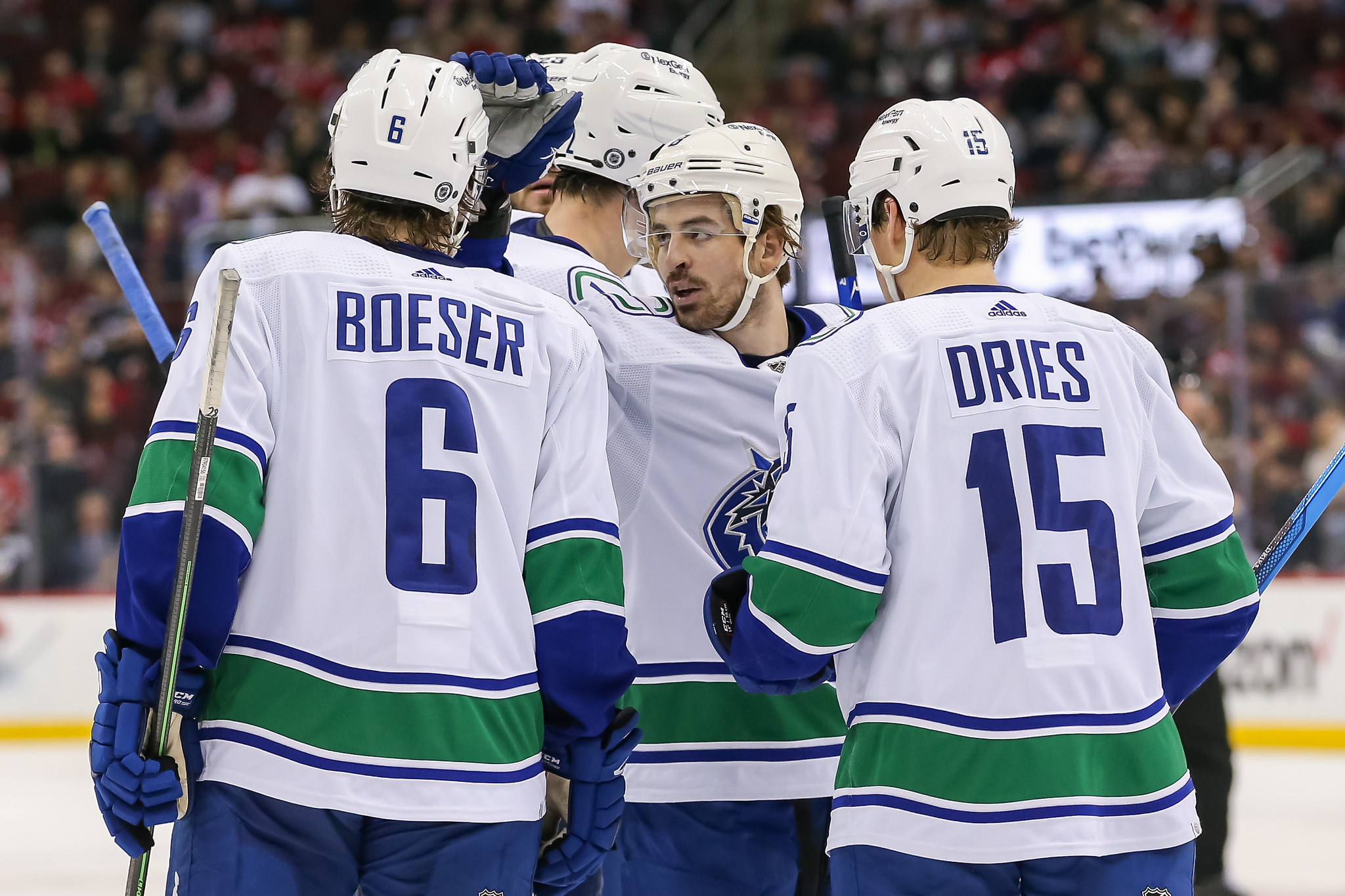 Boeser's progression this summer extends far beyond the scope of hockey. He struggled mentally following the tragic loss of his father last May. Amid the heartache from the devastating loss, Boeser said he and his family found peace over the summer. Boeser stating his ability to find peace with the tragic loss and mentioning his excitement for training to begin shows he isn't looking too far into the future. Instead, he is taking a slow approach as he prepares for the start of the NHL season.
---
Latest News & Highlights
---
Thirty goals is a real possibility for Boeser. Equipped with one of the best rosters he's been a part of since he joined the Canucks and a new workout regiment, Boeser has the tools to become the latest member of the NHL's 30-goal club.
Quinn Hughes Becomes A Points-Per-Game Player
On initial viewing, this take may not seem too bold. Quinn Hughes' gradual rise to stardom is easy to see. Nearly every season, he's improved in the points-per-game (P/G) department. Aside from a slight sophomore slump, his point scoring has improved progressively. In the 2021-22 season, he scored 68 points in 76 games, or 0.89 P/G. Last season, he had 76 points in 78 games, just shy of the P/G mark with a respectable 0.97. Based on the previous two seasons, Hughes should naturally score at a point-per-game pace, right? Not exactly.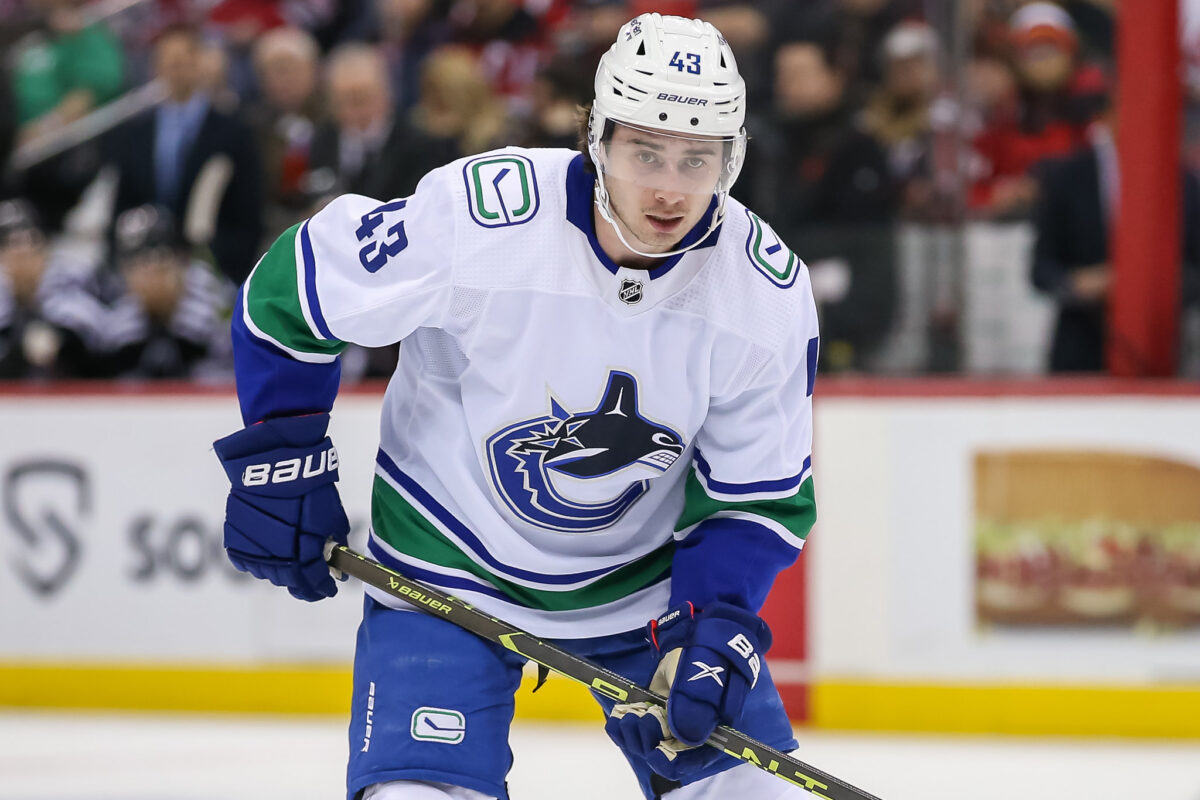 Progression is not linear in the NHL. His noted 'sophomore slump' saw his P/G drop from 0.78 to 0.73. While not a significant drop, it highlights the NHL's unpredictability. Hughes is a dynamic offensive defenceman. If the Canucks are clicking, then a P/G pace is possible for the new captain. Although, if a mid-season slump hits the team, his pace could drop drastically. Additionally, becoming a point-per-game defender is extremely hard in the NHL. While Erik Karlsson's historic 100-point campaign last season is something to marvel at, the only other P/G defenceman who was also a top-20 scorer among d-men was Cale Makar.
Despite the historically challenging feat to reach, Hughes has the talent and weapons around him to be a P/G player this season. His trajectory up to this point in his career makes it feel like an inevitable next step.
Akito Hirose Plays 70+ Games
The Canucks signed Akito Hirose near the end of the 2022-23 NHL Season. They managed to snag the NCAA free agent who had just finished his collegiate career at Minnesota State University. He snuck into seven games for the Canucks, tallying three assists, and showed poise and comfort on many of his shifts. Now, the attention turns to this season. Hirose will be in a tough battle for the sixth defenceman slot, competing against Jack Rathbone, Matt Irwin, and Guillaume Brisebois, among others.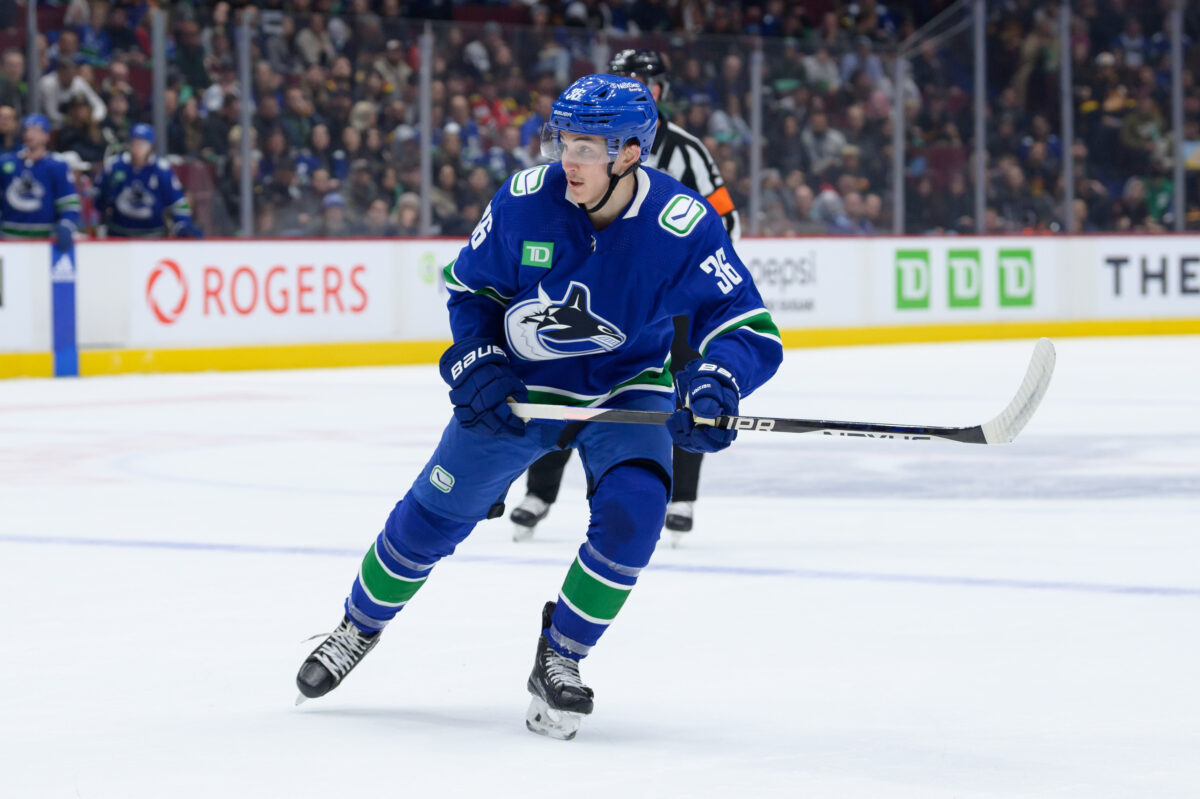 Hirose is capable of playing over 70 games this season. He earned the trust of his coach last season, highlighted by his 20-plus minute deployment in an outing against the Chicago Blackhawks on April 6. During preseason he will have a chance to affirm the hype and hope surrounding him and force his way onto the Canucks roster.
Related: Vancouver Canucks: 3 Bold Predictions for 2023-24
The Canucks kick off their season on Oct. 11 against the Edmonton Oilers. After that match, we will be one game closer to seeing how right or wrong these predictions are. Regardless, that is the fun of making bold predictions. If you're right, then you're a genius. If you're wrong, they were intentionally bold for a reason, right?
---

---