The Vancouver Canucks made what many consider a bad move back in 2016 when they inked Loui Eriksson to a six-year, $36-million contract with a nice little no-movement clause tacked onto it.
Eriksson has sadly disappointed, contributing only 21 goals over two seasons, but fear not: he's going to bounce back this season.
I know, that sounds like a pretty hot take, but just hear me out here.
Loui Eriksson: Stud to Dud
At first glance, the Canucks' signing of Eriksson looked alright — Eriksson was coming off of a 30-goal, 63-point, Lady Byng Memorial Trophy finalist campaign with the Boston Bruins, and just five years prior, he was a consistent 70-point guy.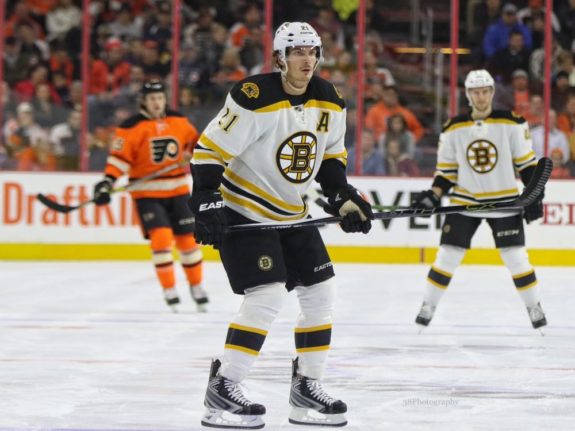 However, when you dug a little bit deeper, you saw that he was turning 31 just under two weeks following the signing. Now, all of a sudden, that six-year term seems crazy.
Canucks fans still hung in there though — "Sure, he's a little older, but we are giving him $6 million per season, so, he must be pretty good then, right?" Cue the disappointment.
The $36-million man laced up for 65 contests in his Canucks debut season and put up an underwhelming 11 goals and 13 helpers while dragging along a minus-9 rating. The season was cut short for the veteran Swede in March due to a knee injury.
Last season was no better, as he skated only 50 times and contributed one less goal. Eriksson was slotted in with several different line combinations throughout the season but nothing clicked. Again, his season was cut short by injury — this time, a rib injury suffered in late February.
on Eriksson's first two seasons with #Canucks pic.twitter.com/R9cuSEBjJm

— Jeff Paterson (@patersonjeff) March 1, 2018
Solving the Loui Eriksson Problem
Here's where the take gets hot. Loui Eriksson, 20 to 25 goals in the 2018-19 season as a member of the blue and green.
Now, this take is largely dependent on Eriksson's linemates. Ideally, I'd like to see him on the second line with his fellow countryman Elias Pettersson skating down the middle.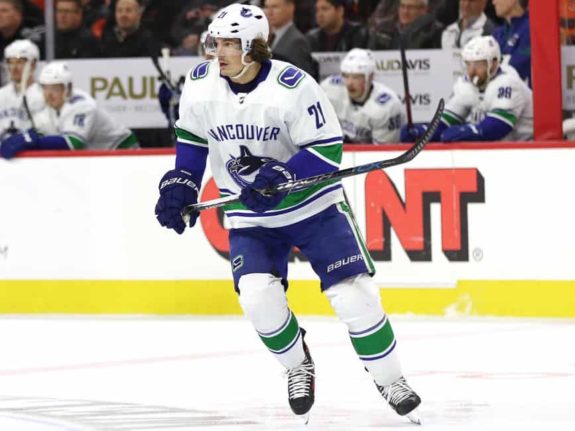 Eriksson has skill and evidently knows how to find twine. With that being said, he's not exactly an elite sniper, playmaker or skater. His strongest attribute is his nose for the net — he knows how to get into scoring areas in tight and pounce on loose pucks.
Over the last two seasons, I think he's gotten away from that a little bit and stuck to the perimeter which effectively renders him ineffective.
In fact, in February of his 30-goal 2015-16 campaign, he had taken 75.1 percent of his shots inside the danger area, and 38.7 percent of those were right in front.
Pettersson finds success in essentially the exact opposite way of Eriksson — he sticks to the perimeter and relies on his incredibly soft hands and pinpoint-accurate shot to create offence.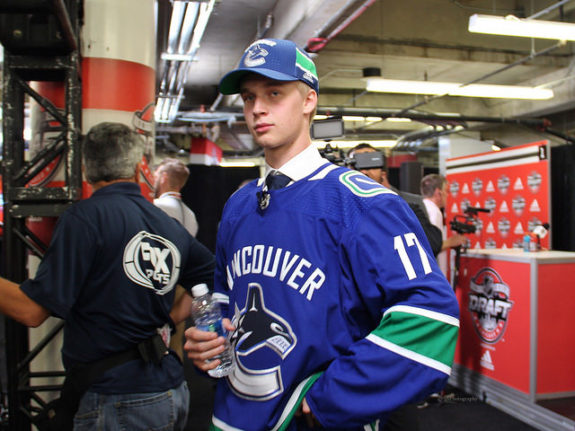 Should the Swedish star in the making crack the lineup this season (all signs point towards him making it), he will almost certainly be centering the second line.
With Pettersson making things happen on the outside and ultimately working towards getting the puck towards the net, I think Eriksson could be the perfect complementary player to linger in the danger zone and pounce on rebounds, screen goalies, look for deflections or even present himself as a passing outlet.
Beyond the offensive potential, Eriksson could also prove to be a solid mentor for the young Pettersson.
As previously stated, Eriksson got away from his game before. He needs to get back to his office and back into the good books of Canucks fans.
Loui Eriksson: Top-Liner?
"Loui is another guy I'd look forward to playing with. He's a smart hockey player and good at both ends of the ice, so we'll see what happens at training camp,"- Bo Horvat told Nucks Misconduct Sept. 13 at the team's season-commencing golf tournament.
Big words from the top line's center. I don't really see coach Travis Green slotting Eriksson on the top line to start the season, but if the second line isn't a good fit then I think putting him up there with Horvat and Brock Boeser is a good move.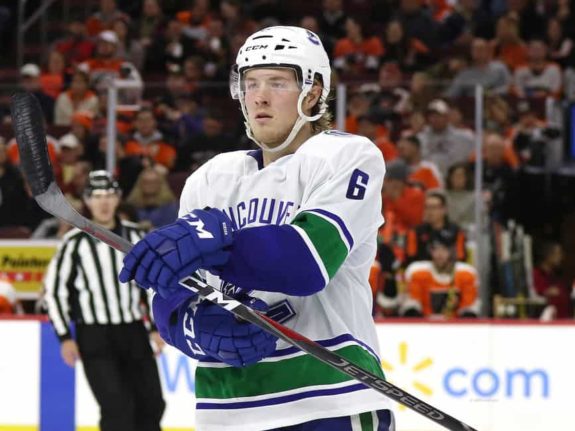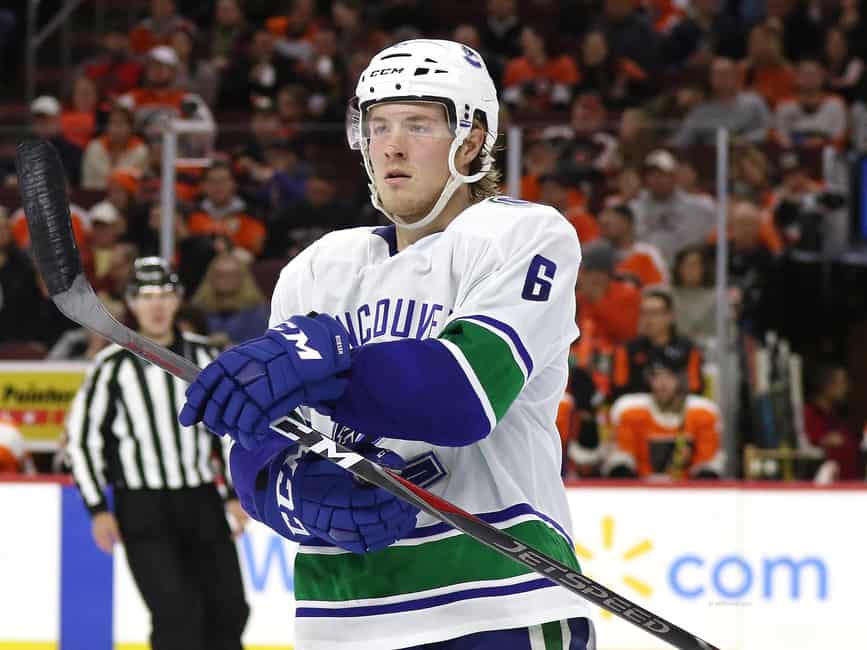 Again, this is very reliant on Eriksson not trying to be a 30-goal guy, but rather playing simple hockey and letting the chances come to him. With Horvat working the corners and Boeser shooting the puck, Eriksson will see plenty of opportunities.
He had a couple of cracks on the top unit last year and it didn't work out, but if he can somehow get back to Boston-Loui, then I think the Canucks are going to be pleasantly surprised with their $36-million, 33-year-old asset.
What do you think about the Eriksson-Pettersson potential connection? Would he be better on the first line with Brock and Bo? Or is there a better solution to this problem altogether? Let me know in the comments below.
Matt is a longtime fan, player and student of the game of hockey. Broadcast and Online Journalism student at the British Columbia Institute of Technology.