The Washington Capitals enter the All-Star Break with a 27-20-6 record placing them fourth in the Metropolitan Division. Their goaltending tandem of Darcy Kuemper and Charlie Lindgren has been solid to this point and the team's weakness hasn't been in the crease this season. That said, Elliotte Friedman tossed around the idea of the Arizona Coyotes entertaining offers for Karel Vejmelka. If the Capitals are looking to improve even a little bit, he would be an ideal candidate to run alongside Kuemper for the remainder of the season.
Who Is Karel Vejmelka & How Does He Benefit the Capitals?
Vejmelka is a 26-year-old goaltender from Czechia who was drafted by the Nashville Predators during the 2015 NHL Entry Draft. After deciding against signing with the Predators, he opted to put pen to paper with a rebuilding Coyotes team in Arizona. He got his first taste of NHL action during the 2021-22 season and ended up starting 49 games winning 13 and losing 36, but posting a rather impressive .898 save percentage (SV%) and 3.68 goals-against average (GAA).
Related: Capitals Find Unexpected Gem In Dylan Strome
---
Latest News & Highlights
---
Coming into the 2022-23 season as the clear starter in Arizona, he seemed destined to have a stronger season and help his team improve in comparison to where they ended up at the end of 2021-22. Through 35 games played this season, he has been able to match his win total from last season with 13 while improving his SV% to .907 and GAA to 3.19.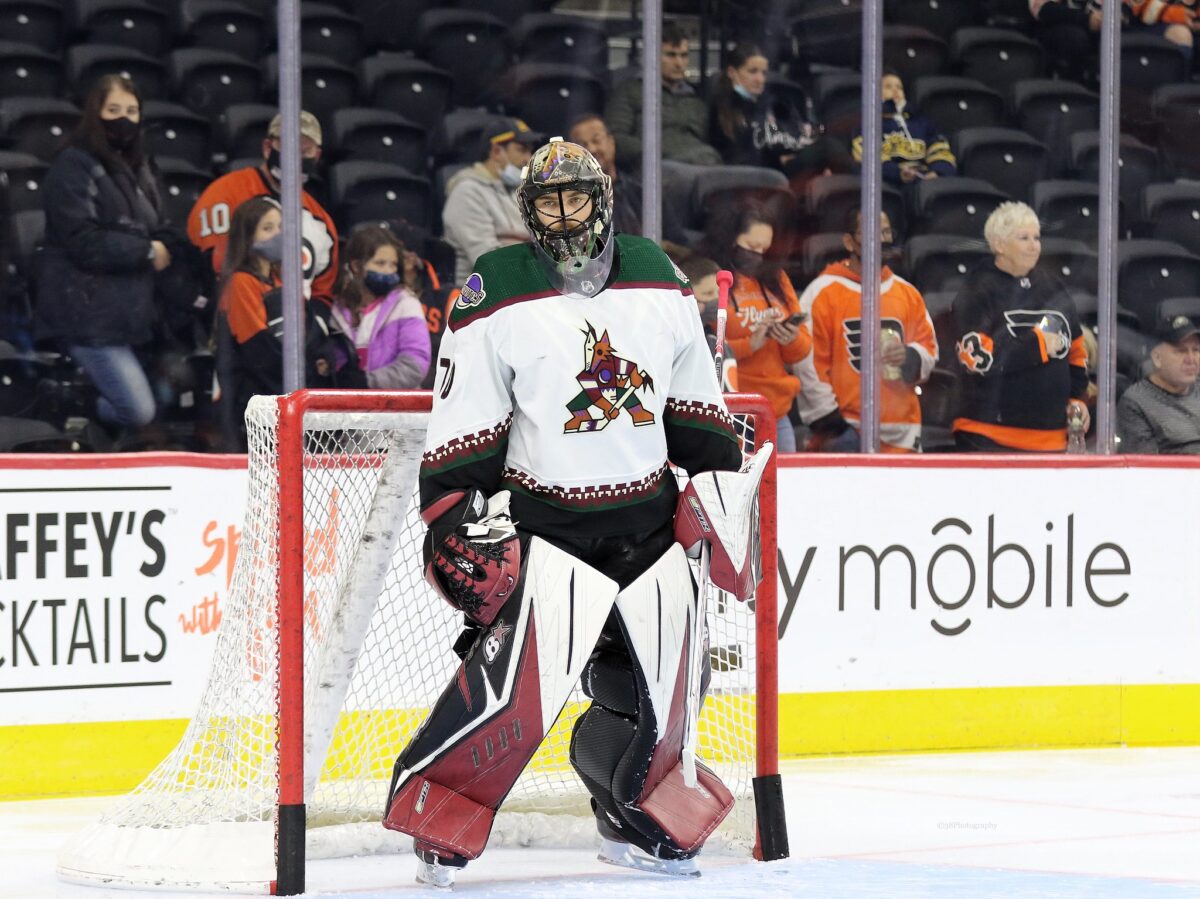 Lindgren has accepted his role as the backup goaltender in Washington. Through 23 games he has won 12 while posting a 2.67 GAA and a .907 SV%. While having a better GAA, Vejmelka plays on a much worse team, thus in my opinion making his stat line a bit more impressive. Putting him in a scenario where he gets more rest with fewer games played could improve his stats even more, same idea as they would be giving Kuemper more rest as well. A tandem of Kuemper and Vejmelka could become one of, if not the best in the NHL.
What Would It Cost The Capitals?
Vejmelka's contract runs until the conclusion of the 2024-25 season and has a $2.75 million cap hit attached to it. A goalie as strong as him is someone any team should be interested in acquiring, and the Capitals have the assets and cap space to do so.
While being a solid goaltender, the Coyotes are still looking to stack up on draft picks. The Capitals are already entertaining offers for Lars Eller as they look to get rid of him, so I can see a deal where he ends up in Arizona in return. They would still likely have to attach a draft pick to the deal, but it's worth it.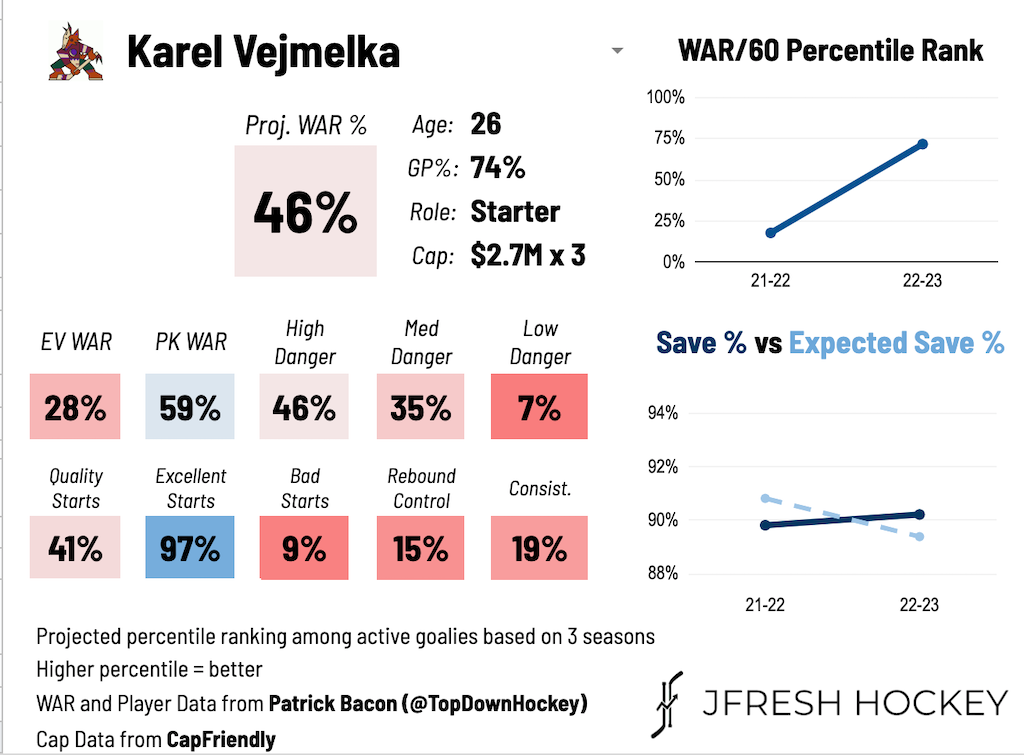 The 2023 Draft class is looking like it'll be one of the strongest ever, so I would try and stay away from trading away the first-round pick this season in any scenario. A potential deal with the Coyotes would likely be Eller and a 2023 fourth-round pick in exchange for Vejmelka. I wouldn't be surprised if the Coyotes also ask for retention on Eller's contract, which the Caps can afford, but should look to avoid.
In the end, I like the idea of the Capitals pursuing Vejmelka. A slightly more trustworthy goaltending tandem could be one of the finishing pieces to the puzzle, as the team looks to claw its way back to the Cup Final for the first time since 2018 and bring home their second championship in franchise history.