This past offseason was a busy one for the Washington Capitals. After a disappointing loss in the bubble at the hands of the New York Islanders, it was clear that some major changes needed to be made to D.C.'s hockey club. One of the biggest and most notable alterations was firing head coach Todd Reirden and hiring a new head coach, Peter Laviolette. Then-GM, Brian MacLellan, went out and re-signed late-season acquisition Brenden Dillon. 
Afterwards, it was time to scout the free agency market. MacLellan scored Henrik Lundqvist, who, unfortunately, was unable to join the team this season after he was diagnosed with ongoing heart issues and future Hall of Fame defenceman Zdeno Chara. However, sprinkled in there were some free-agent signings that weren't as substantial but have been paying off in a big way for the Capitals.
I am referring to Conor Sheary and Justin Schultz.
Conor Sheary's Contribution
I was happy the Capitals signed Sheary. From a fan's perspective, he was the player on Sidney Crosby's wing when the Pittsburgh Penguins tortured Washington in back-to-back Cup runs. We all liked to say that he was only good because he was playing with Crosby, but we knew that he was a solid player. The fact that MacLellan signed him to the league minimum makes this signing even sweeter.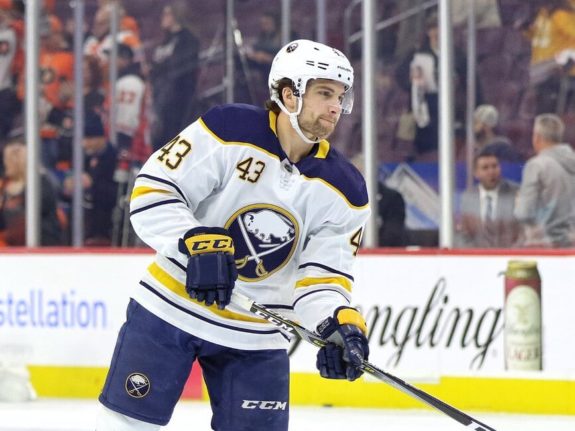 Sheary has been doing exactly what was expected of him and then some. In 17 games with the Capitals, he has five goals and two assists, and he's on pace for 23 points, which, admittedly, doesn't seem all that great. Considering that has spent most of his time on the third line, those numbers aren't bad at all. Where Sheary's value comes into play is, well, his overall play.
His advanced numbers showcase this a little better. His even-strength Corsi-for percentage (CF%) is 55%, which is impressive. It is even more impressive when you consider that his career even-strength CF% is 52.2%, so his team is controlling the puck even more when he is on the ice. For those who value Fenwick over Corsi, his Fenwick-for percentage at even strength is a 55.5%, while his career average is the same as his even-strength CF% at 52.2%.
Sheary's play has been so solid for the team that he was recently promoted to the first line, alongside Alex Ovechkin.
Sheary isn't going to shock the world with his offensive production, but nobody expected him to. He is playing like an exceptional third-liner in Washington, which is exactly what I expected from him. So far, his value to the team has been abundantly clear, and Laviolette and fans realize that.
Justin Schultz's Contribution
Schultz was another player I was happy that MacLellan signed. However, many Capitals fans didn't feel the same way, which I had trouble understanding. Management brought Schultz in to slide in behind John Carlson on the right side, an area where the Capitals were lacking. As a player with the same experience as Sheary (two Cups in Pittsburgh), bringing him on board for two years with a $4 million cap hit made sense to me, but not to everybody.
If you look exclusively at heat maps and charts, he doesn't seem like a great defender. However, Schultz has put up 30+ points three different times and has been on pace to do it two other times, but both times his season was cut short due to either a lockout or an injury. Not to mention, he has also won two Cups and played a crucial role in those runs. People had an issue with his price tag, but with the way he's playing, he seems like a $5 million-$6 million player.
This season, the British Columbia native has amassed nine points in 17 games. As a second-pairing and second-unit power-play defender, those are impressive offensive numbers. He's on pace for around 30 points in 56 games and 43 points over an 82-game season. If you have a defenseman on your second pair who can put up 43 points, and a defenseman on your first pair who can put up 75 points, you have yourself a lethally offensive blue line.
The bigger problem the Capitals were facing when they signed Schultz was their defense. Has he helped in that area? Well, he, is second on the Capitals with a plus-9; one worse than another new player, Chara. However, +/- is a notoriously flawed stat. He has also blocked 17 shots. His even-strength CF%, he is sitting at 50.2%, which is 1.7% above his career average of 48.5%.
Having a mobile defenseman who can produce points at even strength and on the power play, and who can play 17 minutes a night while not being a liability defensively is a good step to solving the problems the Capitals had entering the offseason.
Two Solid Additions
As of right now, it looks like these two Capitals should stick around for a long time. Sheary is making next-to-nothing, and his contributions are essential to a team with salary cap issues and a closing championship window. Schultz has been the perfect second-pairing right defenseman who can chip in at both ends of the ice that the Capitals were in desperate need of. Both Capitals are showing why they had so much success in Pittsburgh.
---
---
21-year old Capitals fan from Muskoka, Ontario. 5'9 but could be 6'3, depends on the day. Love good movies, but hate bad movies. Covered the Capitals for Stars and Sticks.