The Washington Capitals haven't been active all season, making no trades up until a few days ago when they moved out Dmitry Orlov and Garnet Hathaway while bringing in Craig Smith and a few draft picks. With less than a week to go until the trade deadline, it doesn't seem like the Caps are done making moves just yet as Lars Eller has seemingly popped up in trade rumors.
The Capitals sit sixth in the Metropolitan Division with 62 points through 60 games, and their window to get into the playoffs is quickly closing. If they want to have a shot at making it this season, or have a really quick retooling and make it back next year, moving out pending unrestricted free agent (UFA) Eller would help them do just that. He has a $3.5 million cap hit, which is very affordable for a number of teams, and some could use a player like him that can play in the bottom six and be a rock on their penalty kill.
Edmonton Oilers
The Edmonton Oilers have struggled defensively this season, but have been able to remain successful with all of their internal struggles. The playoffs seem like a lock for them as they sit third in the Pacific Division with 72 points, holding an impressive 32-19-8 record through 59 games. If the Oilers are unable to make a change on their blue line and find an affordable upgrade, I wouldn't be surprised to see them go for a defensive forward like Eller.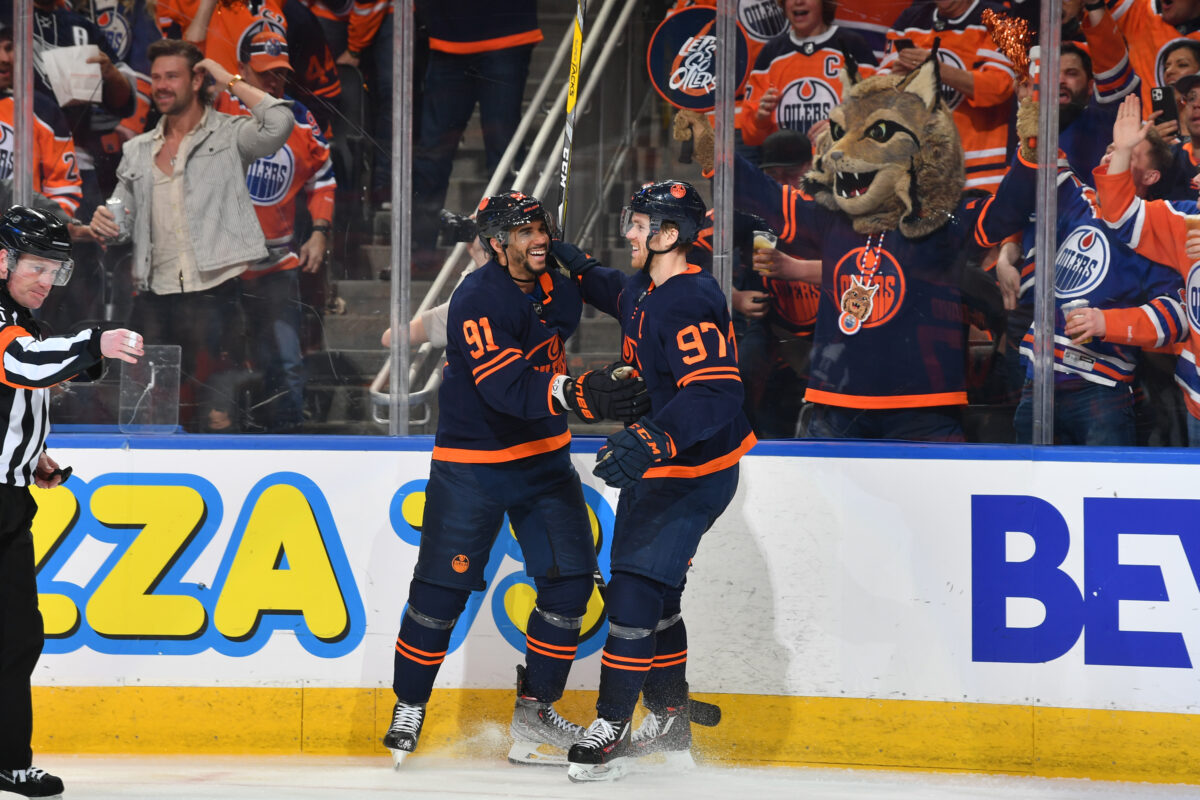 Eller could slot in on either the team's third- or fourth-line left wing and would likely get some time on their penalty kill, which hasn't been great during the season. He would definitely be an upgrade from Mattias Janmark who has been lackluster at best in that spot and doesn't have a strong defensive game and lacks physicality.
Related: Capitals 2022-23 Trade Targets: Luke Schenn
A trade between the two sides would likely see Eller heading to the Oilers in exchange for Jesse Puljujarvi, Raphael Lavoie, and a second-round pick. While Eller may not seem valuable to some, a team like the Oilers would be willing to pay a price like this to bring him in, and rightfully so.
Calgary Flames
Looking at the Oilers' rivals, the Calgary Flames, who have struggled a bit more than their Alberta twin, could be a team that benefits from bringing in a guy like Eller. They currently sit fifth in the Pacific with a 27-20-12 record and have been awful defensively as a team this season. While they likely won't find their missing piece to the puzzle in him, he would definitely give them a boost going into the playoffs.
---
Latest News & Highlights
---
Just like the Oilers, the Flames would use Eller as a penalty-kill specialist in a bottom-six role. Head coach Darryl Sutter may see how he fits in the top six once or twice, but I wouldn't count on him staying there for very long. He is a very solid player but lacks the speed to play alongside the skill level required by those top guys.
I'd like to believe they wouldn't part with any of their top prospects like Connor Zary or Jakob Pelletier, but they might. Realistically, they'd have to send the Capitals at least a prospect and a draft pick to make something work, along with Nikita Zadorov to make it work money wise for both sides.
Detroit Red Wings
A little off the board with this one, but the Detroit Red Wings are so close to making it back to the playoffs; they are just missing a small piece that could elevate them to having a strong enough all-around game that they make it over a team like the Buffalo Sabres. They currently sit fifth in the Atlantic with a 28-21-8 record through 57 games and while they haven't stood out as a bad defensive team, they would benefit from veteran leadership and stronger play in their own end.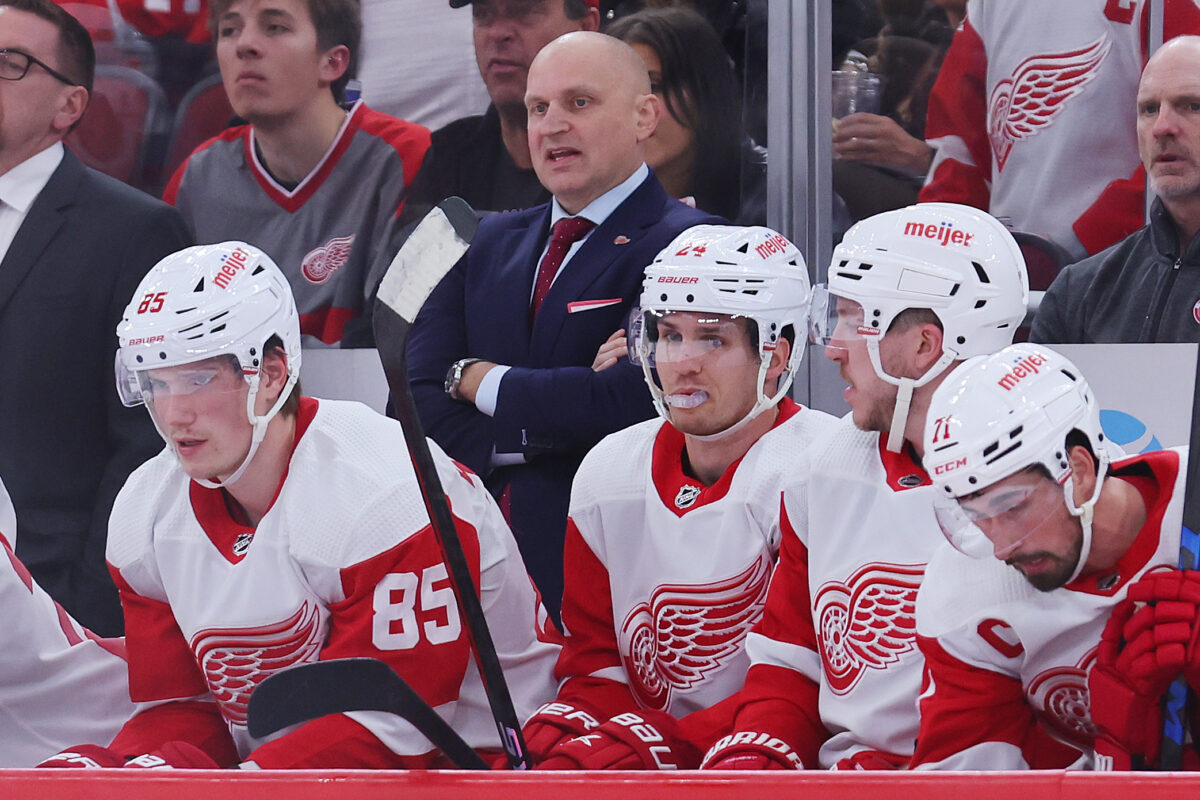 Eller would slot in nicely in the Red Wings' system. They have the strongest team they've had in years and are looking to remain contenders instead of folding over and selling at the deadline. The Wings have a fair bit of cap space to work with so they don't have to worry about money as much as some other teams, but they'd still have to give up a solid package to bring him in.
I think realistically, sending Filip Zadina, Taro Hirose and a draft pick back to the Capitals would be more than enough to secure a trade. Bringing in a couple of players who could benefit from fresh starts is something the Capitals could be interested in, while the draft pick acquired would be used to try and become a buyer at the deadline.
The Capitals have a strong asset in Eller and he'll generate some serious interest over the next few days as the deadline approaches. He doesn't have any clauses in his contract, so he could end up playing for whoever gives up the best offer, turning this situation into a bidding war, which is no problem for the Caps. If that does happen, I wouldn't be surprised if all three of these teams are in on him.
---
---