The Colorado Avalanche have continued to play well and through the month of November, and are well in contention for a good playoff spot in the ultra-competitive Central Division. So let's see what the fans have on their minds this month!
What are your thoughts on the Avs passing on Rostislav Klesla?
This is referring to Rostislav Klsesla, of the Phoenix Coyotes, clearing waivers on Wednesday to be sent down to Phoenix's AHL affiliate. Klesla could have been a good pickup for the Avalanche, but, it really depends on what roll you'd be looking for him to fill and does the team really have a need there? If you look at the Avalanche pairings, you'd basically expect Klesla to fill Cory Sarich's roll. But since the Avalanche already have Sarich, there's no real need to bring in another player of that type. Yes. Klesla has good size to him and could add a bit more physical bite to the Avalanche defense, but you'd be putting a guy into a roll that is already filled. The Avalanche are clearly happy with the job that Sarich has done so far, and they should be. Sarich has played solid hockey for the Avalanche since arriving in Denver and really hasn't done anything to be taken out of the lineup.
If the Avs do lose Varlamov, what goalies should they try to pick up?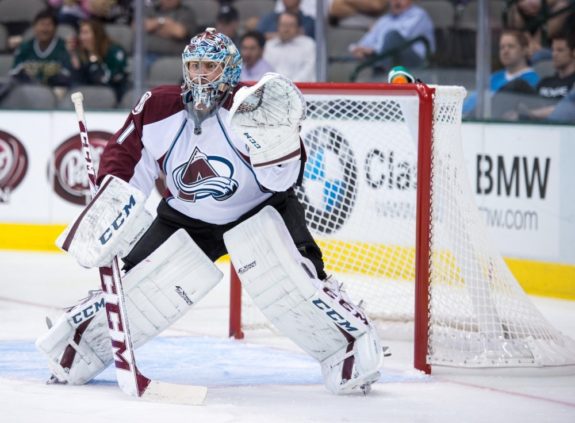 There is a long way to go before anything needs to be thought of in terms of replacing Semyon Varlamov. Yes, he was recently charged with assault against his girlfriend, but it's still a long time before figuring out what is going to become of Varlamov. Preliminary hearings, setting an actual court date, jury selection etc. All of this assuming that things aren't settled before anything even goes to trial, which is also a possibility. But, in the event the Avalanche do find themselves looking for a goalie, they might want to make a real run at Ryan Miller. Miller is in the last year of his contract and Buffalo is an absolute mess right now. I wouldn't be surprised to see a big fire sale coming out of Buffalo, but Miller will be the prize piece since they already moved Tomas Vanek. Buffalo won't move him for cheap and this could cost the Avalanche some serious prospects or draft picks going forward, so the big question would be whether it would be worth it or not.
The other option would be to look to fill from within. Giguere has shown, this season, that he's still got some good stuff left in the tank and could handle some more playing time. Maybe it would be worth bringing up either Sami Aittokallio or Calvin Pickard from Lake Erie and start giving them some NHL experience. Would this risk the playoff potential of the Avalanche? Absolutely, but if you're losing your starting goalie for any reason, then your playoff potential is already going to be in peril.
If MacKinnon keeps playing well, can you really demote him back to the third line when Tanguay gets back?
Yes, absolutely, no questions asked. There is no doubt that MacKinnon has some pretty amazing potential, but he has also definitely been showing that he is a rookie and has a lot of growing to do. Tanguay already thinks the game at the pace it needs to be thought and plays it without any struggles at that same pace. Tanguay skates well and is probably the best passer that the Avalanche have, when he is healthy. MacKinnon shows flashes of that type of play, but still needs to be allowed to grow into the NHL. When Tanguay gets back, there's no doubt in my mind that the he should be reunited with Paul Stastny and Gabriel Landeskog immediately.
Who is the biggest surprise on the Avalanche?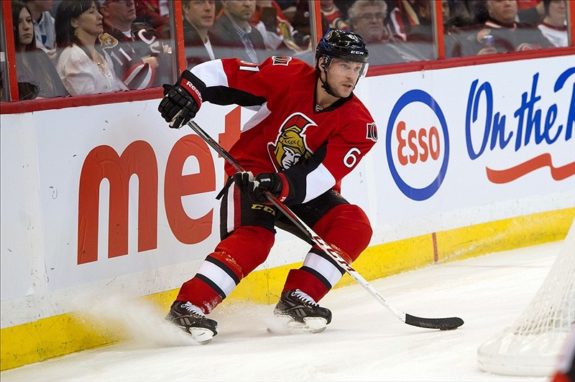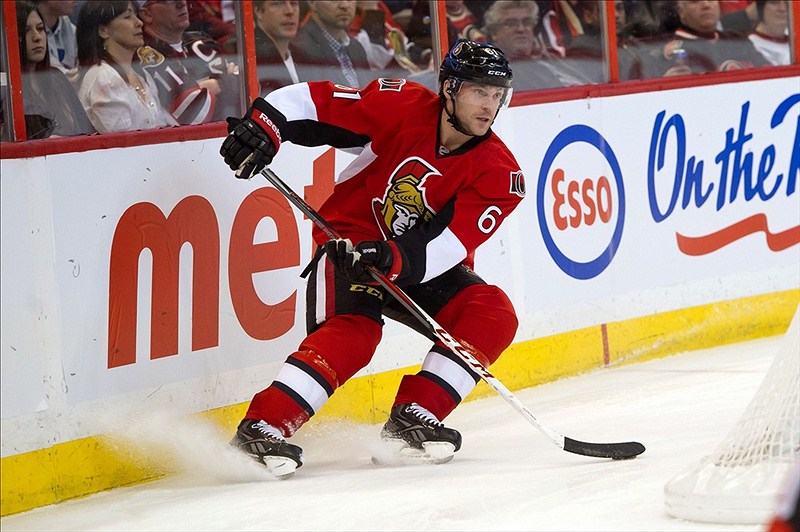 Andre Benoit has to be considered the biggest surprise on the Avalanche this season. Benoit is only just now really getting his first really good shot in the NHL. He did play for Ottawa a season ago, but only played in 33 games. The rest of Benoit's career has seen him going from the AHL to several different European leagues. You just never know what you're going to get from a guy like that on a night in and night out basis when they finally get to the NHL, but Benoit has delivered consistency. Benoit isn't the biggest guy, but he is positionally sound, has an active stick and is slippery. You think he's coming at you from one way, but then it changes right at the last second and he has taken the puck away. He's also shown an offensive upside and is currently leading all the Avalanche defensemen in scoring, with 11 points. It's been a long road for Benoit, but he's making good on his opportunity to play in the NHL.
How do you think Patrick Roy is doing as a head coach?
I don't think you can say enough about what Roy has done as coach of the Avalanche this season. From training camp. No, from his introductory press conference, there has been a new atmosphere around this team that you can just feel when you see the team on the ice. He's taken a team that has a lot of talent and saw absolutely no growth under Joe Sacco, and turned them into a team to be reckoned with. Their record to this point, almost at the end of November, should show people that this Avalanche team is for real and will be there until the bitter end.
Most importantly, Roy has taken a team that never had an identity and given them one. The team now knows the style of game that is expected from them, knows what their system is supposed to look like and is showing strides towards being a winner again. Most of all, the team is finally learning what it takes to win and is starting to show that they can win in different ways. One has to think that if the Avalanche do qualify for the playoffs this season, Patrick Roy will win the Jack Adams trophy for coach of the year.
I'm a Denver native who has been a fan of the Avalanche since they came to town and a fan of the game before that. I started writing my own blog a couple years ago before moving to Bleacher Report and becoming a Featured Columnist there. You can also find me the Burgundy Brigade Podcast