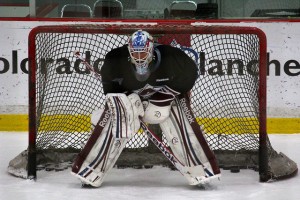 Play for pride
No professional athlete or coach will ever purposefully tank for dry higher draft pick. If a coach condones tanking, there's a very good chance he will not survive long enough to coach the player the team will eventually draft. Players will also never tank as they are playing for their professional lives each and every game. If a player tanks, he could very well find himself out of the league. Despite being in last place in the Western Conference, the Colorado Avalanche are a prideful team.
As a fan however, is it wrong to hope your team loses in order to gain a higher draft pick? Absolutely not! Don't get me wrong, I am the biggest Avalanche fan there is and I will always support the team and I am a huge fan of many of the current players. Matt Duchene and P. A. Parenteau have had stellar seasons and it would be great for them to finish the season strong near or over a point-per-game pace. Captain Gabe Landeskog had a rough start after suffering a concussion early on but has regained his form of late and a strong finish would benefit him as well heading into his second season as captain. Goaltender Semyon Varlamov started off strong but his play has dipped of late and he was felled with an injury as well. A strong finish to the season would be a plus for the young rising netminder. Tyson Barrie and Stefan Elliott are also getting consistent time up at the NHL level after the trade of Ryan O'Byrne and an injury to Erik Johnson. I will continue to support the team and players and hope for their success.
Real gain
With that said however, the Avs have nothing to gain by winning their last five games of the 2013 season. There are currently many teams battling to get into the playoffs. That ship officially sailed for Colorado last Sunday, but unofficially has been gone for weeks now. While finishing at the bottom of the league standings is not as desirable as in years past due to the new draft lottery system, there are still a handful of teams who may finish 30th overall and be gauranteed to pick no lower than second overall. This is the goal the Avs should aspire to over the next eight days.
Since goaltender Jean-Sebastien Giguere's epic rant a week and a half ago in which he publicly called out his teammates for caring more about their upcoming trips to Vegas rather than winning hockey games, the Avs have earned at least one point in five consecutive games. I personally loved the rant. Jiggy is an established NHL veteran with a very impressive resume that includes a Conn Smythe Trophy and a Stanley Cup to his name. Other than perhaps Milan Hejduk, he is by far achieved the most of anyone currently in an Avalanche uniform. While Giguere's rant has drawn critisism from some, his coaches and teammates have backed him and not only that, the team has responded since! My only problem with the rant is its timing. The pinnacle of the Avs season was probably back on March 8th, when they handily defeated the Chicago Blackhawks for their first regulation loss of the season and snapping their historic streak. They followed up that win with another impressive win against the San Jose Sharks when Matt Duchene heroically scored the game-winner with just .2 seconds left in the overtime period. After that however, it was all downhill as the Avs saw themselves finish the month with just two more wins in 10 games. I'd say around the fourth or fifth loss would have been an ideal time for Jiggy's rant.
Now however, with nothing to play for, all the Avs will do by winning is decrease their chance to pick first overall. The Florida Panthers are taking the tanking seriously after dropping a 6-1 contest to the New York Rangers last night, their fourth loss in a row.  They currently sit three points behind Colorado for dead last in the league. Hopefully, they can get a couple wins or more to finish the year. The Avs also have to be careful to not catch Carolina, who is just two points ahead of Colorado and Calgary and Nashville who each are just three ahead.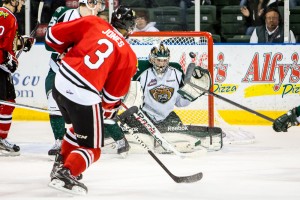 Advice to the team
So my advice now to the Avs: Sure, make it look good. Guys can continue to strive for personal goals. Goals, assists, saves are all fine, but the biggest thing, each and every game is to NOT come away with any points.  A 6-4 loss would be perfect in which Varly or Jiggy faces well over 40 shots to keep their save %s respectable. The defense has been terrible all year, keep it up! The Avs have nothing to gain by winning but may nab the first overall pick in the draft, or at the very least increase the odds if they continue to lose. Forget Jiggy's rant, focus on the trips to Vegas again! It's great this time of year! More golf, less hockey. Time to man down and Suck for Seth!