Nobody wants to believe that it could happen but the possibility has to be considered. Ryan O'Reilly might not re-sign with the Avalanche for a while. There, I said it. It's out in the open now. Now that it's out there and we are acknowledging it, it no longer has to be an elephant in the room. We can now discuss ways in which we can get this pachyderm out of our living room. So what can the Avalanche do?
Stand Pat
This would probably be one of the less popular options for the Avalanche to consider, especially with the injury to steve Downie, but the Avalanche could simply do nothing and go forward with their current roster. As it stands they have three very solid centers with Matt Duchene, Paul Stastny and John Mitchell, why not just roll with what you have and see how it goes.
Results with this method seem to be completely unpredictable. The team could do great, the team could falter terribly, they could be mediocre. Then again, this was usually the result for the Avalanche a season ago even when O'Reilly was in the lineup. Still, his presence is a necessary positive one for the team, so this option is one of the more doubtful options for the Avalanche.
Make a Trade
This could be one of the more dangerous options for the Avalanche. The Avalanche have already made it clear that they are not looking to move Ryan O'Reilly, but if it reaches a point where the two sides simply can't talk to each other, this might become necessary. If it got to this point, then the Avalanche would have to make certain the right deal came along and not just trade O'Reilly for the sake of trading him. He's a great two-way player with leadership abilities, that should command a decent price on the trade market.
Much more likely is that the Avalanche could use some of their younger pieces to put together a deal for a defensive-minded forward that can help their penalty kill. As it stands right now, I like the scoring forwards that the Avalanche have and don't think that is a huge priority. Colorado has young pieces like Stefan Elliott, Tyson Barrie, Cameron Gaunce and a few others that might be appealing in exchange for a solid two-way player. The Avalanche have shown a willingness to make deals in the past couple years, and most of those deals have paid off.
The question then become who would you trade for? That's a fantastic question, but I'm not going to go into any speculation for trades, but a trade could be an option.
Free Agents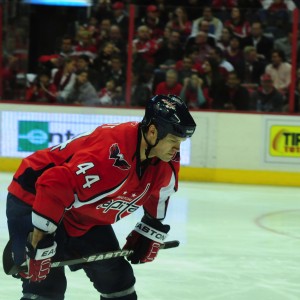 If the Avalanche don't want to think about sending any of their pieces away, then looking to poach a player off of free agency might be the only logical contingency option. This could go any number of ways depending on how the Avalanche want to structure their lines. If the Avalanche want to get another center, then they could look for a guy like Jason Arnott.
Arnott is older, but he wouldn't be playing top-six forward minutes. He'd be good on a third or fourth line and is still strong in the face-off circle. Not to mention the fact that this is another stabilizing veteran presence that has been to the mountain top. Arnott could be a great presence for a team that is trying to discover how to get back to the playoffs. Other than Milan Hejduk, the Avalanche don't really have any other seasoned playoff veterans that know what it's like to drink from the Stanley Cup, and you can never have too many guys like that one your team.
If the Avalanche think they're fine at center and want to go after a winger, then they might want to think about an old friend in Andrew Brunette. Hard-worker who can still give you some productive time on a third or fourth line. He always creates havoc around the net and would be another player that has a positive influence on young players. Whichever way they decide makes more sense for their roster, if the Avalanche do go with a contingency plan, free agency seems the most likely way for the Avalanche to go.
I'm a Denver native who has been a fan of the Avalanche since they came to town and a fan of the game before that. I started writing my own blog a couple years ago before moving to Bleacher Report and becoming a Featured Columnist there. You can also find me the Burgundy Brigade Podcast