Just who are these Columbus Blue Jackets? After a pair of 4-1 losses, it's a question that must be considered even if it's early in the season. They considered themselves a Stanley Cup contender coming into the season. They've been anything but in the early going.
The Blue Jackets played well against Chicago before a fluky goal and impatience doomed them. However they didn't play well against Arizona. The only goal scored Tuesday night was a lucky bank shot from behind the net in the first minute. If you got to your seat late and missed Pierre Luc-Dubois' goal, you didn't see any more goals.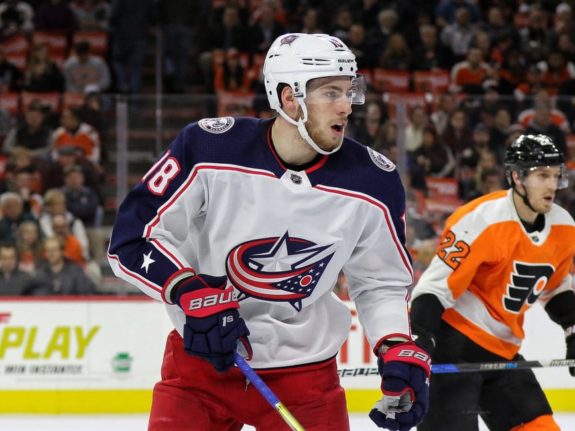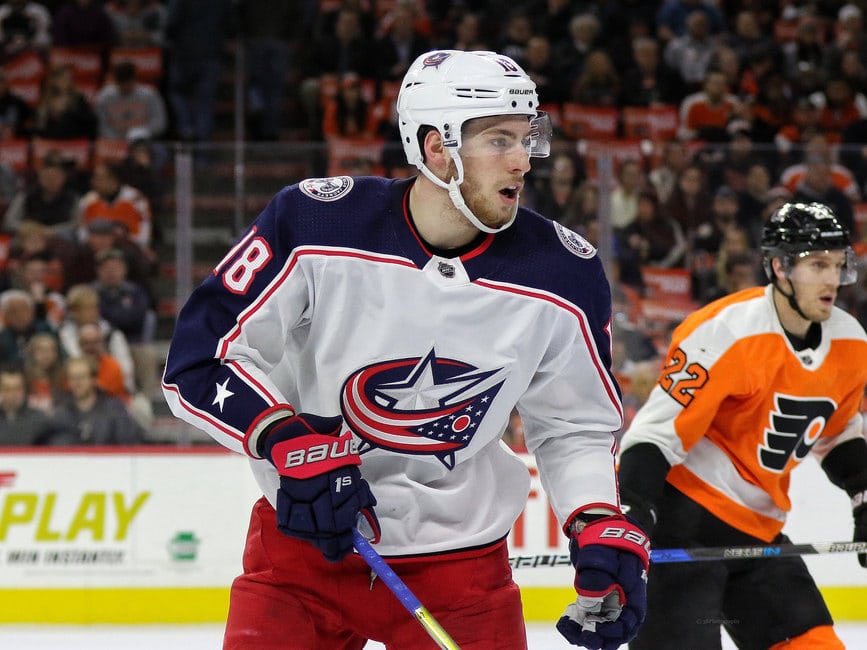 After the Coyotes took the lead, they were the better team. The Blue Jackets looked lost and disinterested. Confidence was a hard thing to find. Missed passes and turnovers were common. It at times felt like the team didn't want to be there. For a team with high aspirations for this season, this is nothing short of disappointing especially in front of your home fans.
Wait, there's more. Sergei Bobrovsky hasn't been himself this season to start. The centers haven't had the kind of impact on games that are needed to succeed. Lines have been mixed and matched in an effort to find some consistency and that hasn't worked.
All that said, the team is 4-4. It could very easily be better if they had more consistent efforts across the board. At the same time it could be worse. So it does beg the question, will the real Columbus Blue Jackets please stand up?
What Are the Blue Jackets?
You are what your record says you are. The Blue Jackets' 4-4 record accurately reflects what they've accomplished so far. They've had good wins especially the one against Colorado. But then they were lifeless against the Coyotes. Right now, we don't know which version of the Blue Jackets we'll get on a nightly basis. That's not a good sign. Consistency and confidence are in question.
The Truth of the Matter
No matter what anyone tries to tell you, one thing remains true about the Blue Jackets. They go where Bobrovsky takes them. It's that simple. He's struggled. The Blue Jackets are .500. Consistently allowing 3-4 goals a night, even if they're not all his fault, is a recipe for disaster. Look at the below chart to put this into perspective.
Goalie charts are updated.

I'm very entertained by the thought of Cam Ward outperforming Price, Rask, Andersen, Fleury, Hellebuyck, Holtby, Vasilevskiy, Jones, and Bobrovsky.https://t.co/0g9bBhj1oO pic.twitter.com/OXc11FpktS

— Sean Tierney (@ChartingHockey) October 24, 2018
Notice the name at the very bottom of the chart. Yep, that's Bobrovsky in a place he's not used to being in. He has allowed one goal per 60 more than expected. You would expect given his career to date that better days are ahead and they very well could be. But he's never been in this position before. He faces an uncertain future after this season. Can he put the distractions behind him? Thus far, that's up for debate. In his last 14 outings including the playoffs, he's allowed less than three goals just once.
It's a small sample but it's also a disturbing trend. It will be very interesting to see how John Tortorella elects to play his goalies in the short term. They need to see what they have in Joonas Korpisalo especially considering the future. If Bobrovsky continues to struggle, will Korpisalo get more of a look? But the team also has to get Sergei going. What a dilemma. Can they find the right balance to get both goalies rolling at the same time?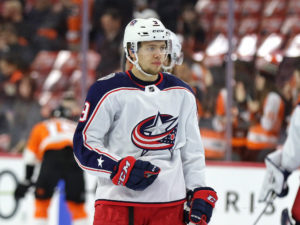 The Blue Jackets Need More
Artemi Panarin has been up and down. The Blue Jackets are 4-0 when he records a point and 0-4 when he doesn't. He even got demoted off the top line in an effort to find some energy.
Alexander Wennberg has more to give. So does Cam Atkinson. So does Pierre-Luc Dubois. Riley Nash is off to a bad start. Oliver Bjorkstrand has much more to give. Quite frankly, the entire team has more to give. Tortorella has to find ways to get the most out of his players. The players need to look in the mirror and find solutions to this start. They have the potential to make noise. But potential is only as good as the results they get.
What will we get Thursday in St. Louis? What about Saturday against Buffalo? I don't know. I'm not sure the Blue Jackets know. But the thing I think they and we all want to know. Will the real Blue Jackets please stand up?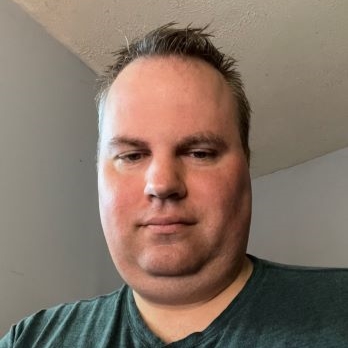 I am a fully credentialed writer who covers the Columbus Blue Jackets, Cleveland Monsters and Erie Otters as well as the Ontario Hockey League and NHL Draft. The 2022-23 season will mark nine seasons with the Hockey Writers. I am also the site's Credentials Manager. Please take note of the updated Twitter handle: @mark_scheig.