Yes, even sports teams can have doppelgangers.
Every team has its role players and these roles can hold similarities across various sports. Hockey shares basketball's schedule length, football's physicality, soccer's endurance levels and baseball's history. Sure, each sport has its differences – the surfaces on which each is played, for starters – but the goal of each sport shares a common thread: score more than the other guy.
The Blue Jackets have been described as a young, up-and-coming team who had some success last season who find themselves digging out of an early hole. The roster contains a group of veterans and many more fresh faces who have made a big impact. Their special teams unit plays well, but the defense has let up many opportunities. Injuries have plagued the club, partially contributing to its losing record.
The paragraph above mentions nothing specific to hockey and though there are no perfect matches, let the comparisons begin.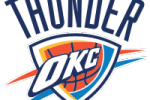 NBA – Oklahoma City Thunder
 What they have in common: Injuries.
Much like the Blue Jackets, the Thunder's premier players missed significant to begin the season. Reigning NBA  MVP Kevin Durant missed the first 17 games of the season due to a right foot fracture while all-star point guard  Russell Westbrook missed 14 games because of a fractured right hand.
Comparing it to Columbus's key players, Brandon Dubinsky missed the first '26 games because of an abdominal injury while vital contributors like Mark Letestu, Matt Calvert, Artem Anisimov and Ryan Murray have missed a combined 84 games. Back issues have kept Nathan Horton off the ice and may derail the 29-year old winger's career.
Three teams on each roster have played in every game: Jared Boll, David Savard and Ryan Johansen for Columbus and Steven Adams, Serge Ibaka and Kendrick Perkins for Oklahoma City.
Injuries put a downer on the first few months of each club's season. Columbus posted a 6-15-2 record through the first two months while Oklahoma City began 5-13, but injuries heal and so do records. Columbus is in the midst of an eight-game point streak while Oklahoma City has won seven of its past eight, but Durant did roll his ankle during the first half last night's loss against Golden State.
Oklahoma City holds the advantage in sheer talent and is further along in terms of playoff experience, but both Oklahoma City and Columbus have proven the ability to compete in their respective leagues, despite residing in a smaller market.

NFL – Philadelphia Eagles
 What they have in common: Excel in special teams (Offensively speaking).
The addition of Darren Sproles revitalized Philadelphia's punt and kick return units. The Eagles rank third in the NFL in  kick return average (28.5 yards) with two scores and second in punt return average (13.7 yards) with another two scores.  Their four special teams touchdowns is tops in the NFL. In addition, kicker Cody Parkey ranks third in the NFL with 29  made field goals while punter Donnie Jones is in a tie for first place with 29 punts inside of the 20-yard line.
Over to hockey, Columbus ranks sixth in power play percentage, following through on 23.5 percent of its chances, and is in a three-way tie for first with Detroit and St. Louis for total power play goals with 27. Seven of those goals were registered during the past six games, including two against Washington last night.
The two teams couldn't be more different in terms of the direction in which they are heading. While the Jackets are heating up, Philadelphia has lost two straight and conceded first place in its division to Dallas.

MLB – Colorado Rockies
 What they have in common: Giving up plenty of scores.
Granted, we're comparing an entire baseball season to less than half of a hockey season, but both clubs rank near    the bottom of their respective leagues in many statistical categories. The Rockies allowed a league-high 818 runs  last season, over five per game, while Brooks Brown's 2.77 ERA through 28 appearances stood as the pitching staff's  lowest average. As for Colorado's starting pitching, Tyler Matzek's 4.05 ERA took the prize.
Porous defense didn't help Colorado's cause. Colorado fielders committed a whopping 106 errors and posted a .983 fielding percentage, two-thousandths above the league basement.
On the ice, Columbus's 99 goals allowed is bested by only two teams with 24 of those coming while short-handed. The Jackets aren't helping themselves being short-handed almost four times per contest either. 13 Columbus players have also posted negative turnover ratios to this point of the season, putting Columbus's defense on its heels and contributing the club's 33.6 shots against average.
"We ain't come to play DEFENSE" – C. Blue Jackets. #CBJ

— Micheal (@michealw31) December 5, 2014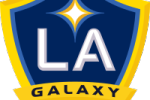 MLS – Los Angeles Galaxy
 What they have in common: Dynamic duo driving the offense.
Once again, it's difficult to compare a sub-500 team to a champion, but a pair of players have guided both offenses.  For the MLS champs, newly retired Landon Donovan led the league in assists with 19 while Robbie Keane ranked  third in both assists (14) and goals (19). If soccer's goals and assists could be combined into points like hockey,  Donovan and Keane accounted for 45 percent of the club's offense.
Columbus's duo of Ryan Johansen and Nick Foligno have accounted for 29 percent of the team's points and 34 percent of its goals. Foligno and Johansen rank 15th and 22nd respectively in points.
If you have any other comparisons you would like to make, leave a comment or shoot a tweet towards myself (@bradfriedman713) or The Hockey Writers (@TheHockeyWriter).
Brad has been with The Hockey Writers since November 2014 and currently attends Ohio University's E.W Scripps School of Journalism. During the summer of 2014, he served as an intern with the Columbus Blue Jackets digital media department.