The 2023 NHL Draft is just around the corner, and there are many questions regarding what the Arizona Coyotes will do. Especially considering they have the sixth-overall selection, which is raising eyebrows on the direction the team will take. Many fans feel Matvei Michkov is the best selection, and others think Ryan Leonard could be the pick. Despite the speculation, general manager (GM) Bill Armstrong is going to do whatever it takes to improve the team.
Related: 2023 NHL Draft Guide
---
Latest News & Highlights
---
He added two high-level prospects in Logan Cooley and Connor Geekie during last year's draft and will look to build on that in Nashville. With the Coyotes entering with 12 picks and three in the top 38, they'll look to do some damage. This draft presents them with several different options as it's been classified as one of the deeper classes in recent memory. Here are three predictions of what could happen on the draft floor.
Coyotes Will Take Risk With Michkov 6th Overall
Entering the 2023 NHL Draft, the Coyotes have numerous holes to fill. They have many different directions they could go in, but if Michkov is available at six, they should take him. With the amount of skill he has, it should be an easy choice, but it's not that simple. His contract with the Kontinental Hockey League (KHL) runs through the 2025-26 season, which is raising questions. Along with the current geopolitical issues in his home country of Russia, there's much uncertainty.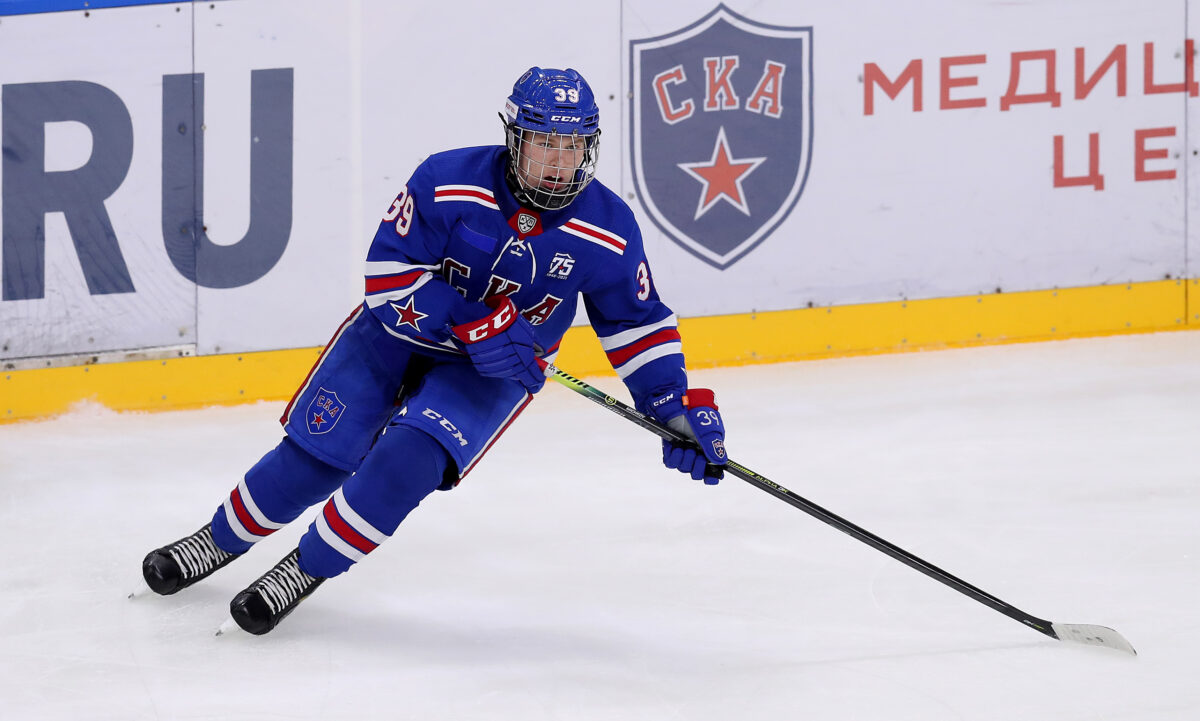 Despite the uncertainty, the Coyotes should take the risk. He's seen as a generational talent that isn't seen in many drafts. If Michkov was in last year's draft, he's likely being picked first overall; he's that good. He has an unreal shot that's already NHL-ready and has much to like about his game. When his KHL contract ends, it would also be around the time the Coyotes would start competing for a playoff spot, which is great timing. Though there has been plenty of speculation on where he'll actually land, if he falls to the Coyotes at six, Armstrong should be left with an easy decision.
Coyotes Will Take Two Forwards at Six and 12
This year's draft class has been touted for the elite forwards in the top three. With prospects like Connor Bedard, Adam Fantilli, and Leo Carlsson, there's no shortage of top-notch talent. While those players will likely already be taken when the Coyotes pick, it begs the question of who they'll take. Even with an impending lack of talent on the defensive side, they should stick to drafting two forwards. Despite the need at defence, why reach on a player who shouldn't be taken at that spot?

They could add two more elite forwards to an already stacked forward prospect pool. Potential names that could be available are Ryan Leonard, Zach Benson, Oliver Moore, Matthew Wood; the list goes on. They already have prospects in the pipeline, such as Josh Doan, Logan Cooley, Dylan Guenther, and more; adding to that would make for a bright future. Armstrong has stuck to his best player available motto in past drafts and will look to do the same this year with two forwards.
Coyotes Will Make Multiple Trades
Under Armstrong, the Coyotes have been a busy team during the draft. That should remain the same with the 2023 NHL Draft. During the 2022 Draft, he made four trades throughout the two days. Some weren't as significant as others, but he's going to look at every avenue to improve the team. With the recent acquisition of right-shot defenseman Sean Durzi, he is looking to take that next step in the rebuild.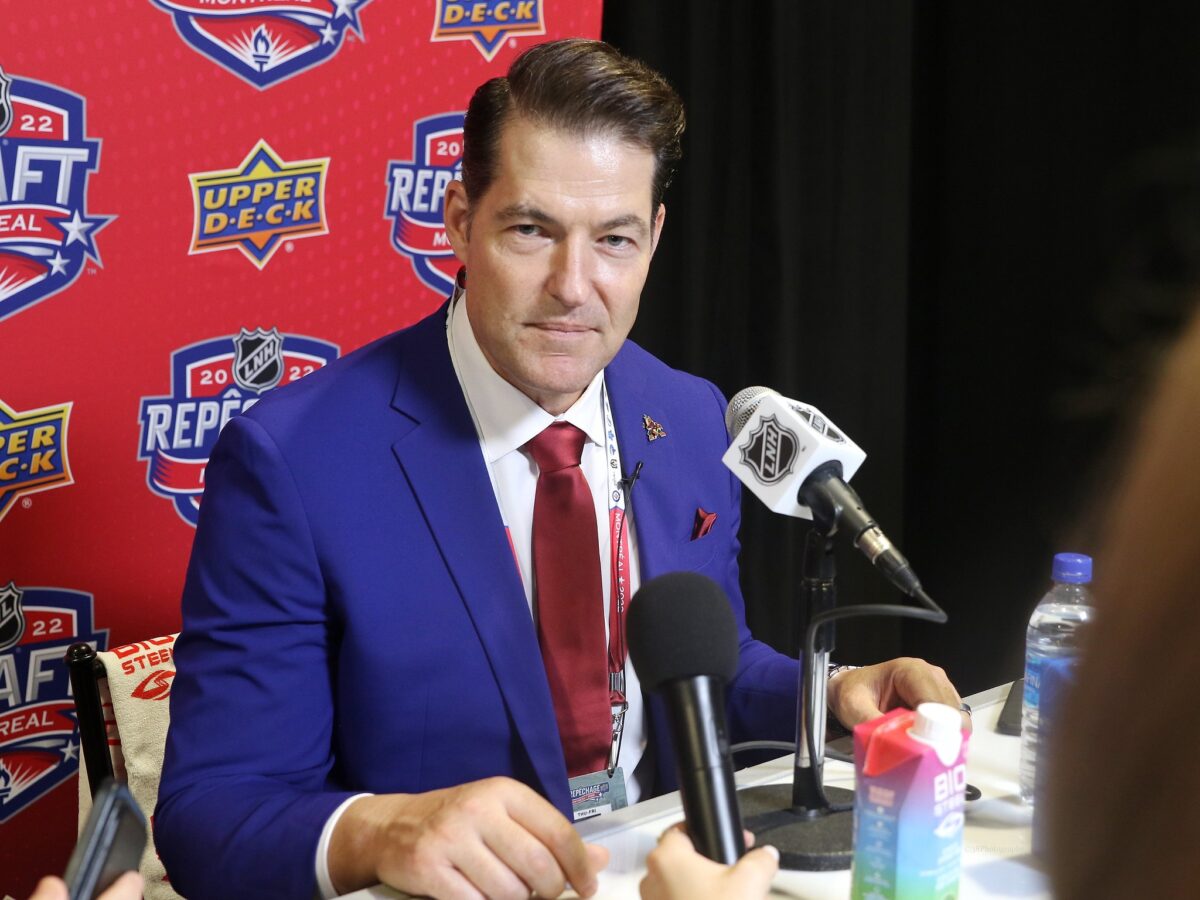 The Durzi acquisition likely means the Coyotes won't be taking on any bad contracts for picks, so they probably won't be busy in that department. But they could be busy acquiring young players or making a trade to move up or down. Having over 21 picks in the first three rounds across the next three years, they won't be able to sign every player, so it won't be surprising if some of those picks are traded. Armstrong and company will be busy yet again on the draft floor as they help the Coyotes' rebuild efforts.
Fun Draft in Store for Coyotes
The Coyotes are in store for an exciting draft this year. With seven selections in the first three rounds, and 12 draft picks across both days, Armstrong will be looking to do some damage. With how deep this draft is, they'll be getting plenty of talented prospects from the 2023 NHL Draft. As it is just a couple of days out, make sure to stay tuned to The Hockey Writers for all your pre and post-draft day coverage as the next group of future stars gets drafted into the NHL.
---
---