There will be a number of questions surrounding the Pittsburgh Penguins this summer, not the least of which is who takes the helm as GM and President and what their plan for the team is. In Pittsburgh, things work a little differently now that the franchise is owned by Fenway Sports Group, and as Jeff Marek pointed out in the latest 32 Thoughts Podcast, corporate decisions will rule the day.
---
---
That will lead to speculation about some of the key names in Pittsburgh and whether franchise faces like Sidney Crosby, Evgeni Malkin, and Kris Letang will want to be part of what could be a potential rebuild. When it comes to Crosby, both the player and the team have commented on any potential parting of ways.
What Will the Penguins Do Moving Forward?
Marek talked about the salary cap space the Penguins have for next season and how there are a couple of years left on Crosby's deal at $8.7 million. The question Marek posed was whether the Penguins will double down while Crosby is still a part of the roster and try to surround him with the pieces to make another run, or if Fenway Sports will say that maybe a rebuild is a better option. If the latter, the organization will probably talk to Crosby about his plans and if he and the other veterans would want to be a part of that.
Related: Penguins Are Facing Some Serious Franchise Identity Questions
---
Latest News & Highlights
---
Marek argued that the Penguins are no longer a family-owned team and that this is now a corporate environment where corporate decisions will be made. The emotion of him being a Penguin for life may not factor into the decision when it comes to what's best for the franchise.
Would Crosby Want to Play Elsewhere?
When asked if he would like to be a Penguin for life, Crosby's answer was quick and precise. He noted, "I'd love to. That's been the case since Day 1. I feel really fortunate to have been drafted here and I have great memories. I've got to play with two teammates for a really long time. So I'd love that to be the case."
Crosby did say he expects there to be turnover to this roster in the offseason. He spoke about the frustration of early first-round eliminations and changes in those scenarios. The fact the team missed the playoffs this season dictates there will likely be changes made again. Whether he's a part of those changes remains to be seen, but he's hinting he's not interested in going anywhere.
The Penguins also tweeted that they weren't interested in moving him, responding to his comments with, "We're all on the same page. We want Sidney Crosby to be a Penguin for life."
Will Things Change In the Future?
Crosby has a no-move clause, so if he doesn't want to go anywhere, he doesn't have to. At the same time, if the team continues to struggle or if a rebuild is a plan in Pittsburgh, at what point do both sides re-examine their position? In much the same way the Chicago Blackhawks faced tough decisions about their core of Patrick Kane, Jonathan Toews, Duncan Keith, and others, there are no players from that group remaining, with Toews recently having said his goodbyes in the final Blackhawks game of the season. Is this the inevitable future in Pittsburgh?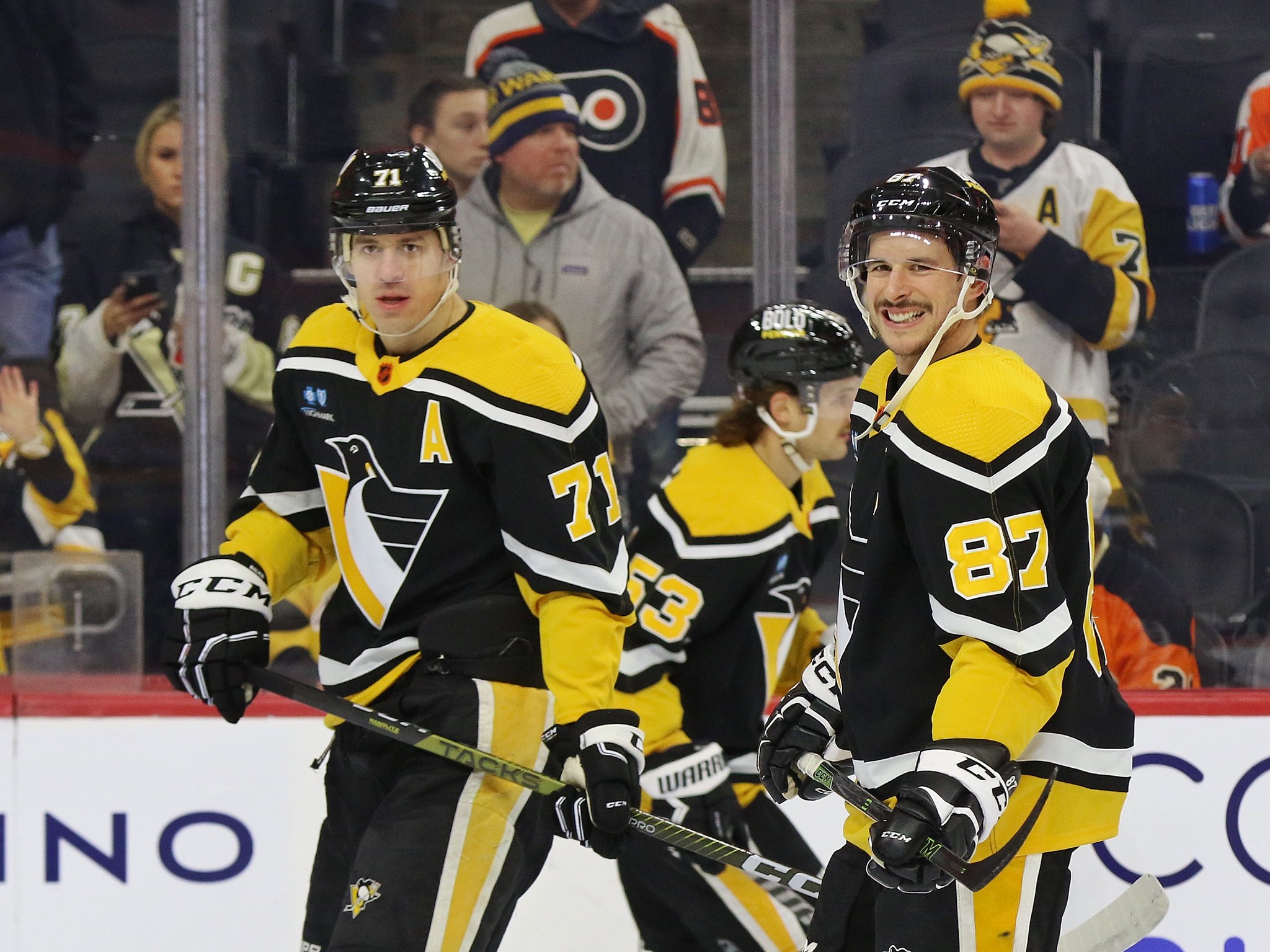 There is still time for the Penguins to be better. If they make the right off-season moves and build a solid group around their older stars, they can still compete. But, will they be good enough to win it all? That's a legitimate question that Fenway Sports will need to answer and serious conversations are unavoidable, both with the players and any new executive hires. And, as Marek pointed out, all parties will have to take emotion out of the equation.
For Crosby, Marek hinted at a possible tandem with Nathan MacKinnon in Denver. He didn't have it on any kind of good authority that this was being discussed, but merely threw it out there suggesting this might be the kind of scenario that Crosby would be attracted to. And, as fans have learned over and over again, in the NHL, there's always another option that becomes appealing to a player that, at one time, never imagined they'd leave where they were.