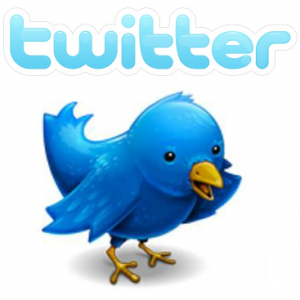 Much to the delight of NHL fans everywhere, a number of NHL teams have started to integrate some humor into their media relations. It started with the LA Kings' Twitter account during their recent playoff runs, dishing out jokes and trash talk.
Other teams have started to follow suit, ditching the professional and uptight image most pro teams strive for in favor of entertainment and fan engagement. Jokes about ESPN and their lack of hockey coverage have been popular, especially for the Sharks and Blue Jackets' Twitter accounts.
The new trend the past few years has been Jumbotron entertainment in-game during TV Timeouts. This time, the Dallas Stars Jumbotron has been the runaway winner. We relive some of its greatest moments below:
#10 Regarding the Dedication of Blackhawks Fans…
The @DallasStars jumbotron strikes again with another meme pic.twitter.com/QKNg3xMhxM

— Chris Barr (@VegasPuck) October 10, 2014
The Dallas Stars have taken to trolling via meme on their jumbotron.  http://t.co/hZkyIqrHah pic.twitter.com/J02DGj9UuJ

— Sportlobster USA (@SportlobsterUSA) October 2, 2014
#9 Happy Holidays….North Korea?
https://twitter.com/bobtomhank/status/548203746434379778
#8 All of the Fun Things To Do in Winnipeg
Gotta See It: Stars call out city of Winnipeg http://t.co/oVWYetiCHe pic.twitter.com/cuUkXElyG8

— Sportsnet (@Sportsnet) December 10, 2014
Ahahahah.
Il jumbotron degli Stars sempre scatenato

"@SlowMoItAll: Scoreboard update from Dallas http://t.co/tY4rLNah3O"

— Silvio #ArtetaOut Di Fede 🌈🌍🌎🌏🌈 (@silviodifede) January 16, 2015
#7 Poking Fun at the US Government
Dallas Stars' jumbotron redacted the names of Capitals' goal scorers tonight. http://t.co/eTWpzbLsWO pic.twitter.com/Yo76ZQ3geB

— theScore (@theScore) January 18, 2015
#6 Roasting NBC's National Broadcast
Dallas Stars jumbotron operator at it again tonight.. this time making fun of the NBC broadcast. pic.twitter.com/PJuQoJqjLo

— Brady Trettenero (@BradyTrett) January 7, 2015
#5 Some Topical In-Game Humor
First, Alex Petrovic of the Florida Panthers did this…
https://twitter.com/HockeyWebCast/status/566622092196868096
And later in the game…
https://twitter.com/HockeyWebCast/status/566625003844947969
#4 An Accurate List of the Best Rangers
Whoever runs the jumbotron for the Stars deserves an award pic.twitter.com/T23toWwFg4

— Richard Scheirman (@rscheirman829) December 31, 2014
#3 Remember that Depressing Super Bowl Commercial?
the stars have the best jumbotron pic.twitter.com/8t3cxhekyD

— ryan (@rylii19) February 4, 2015
#2 A Celebrity Guest Appearance!
https://twitter.com/skgiffard/status/297487237380186113
#1 Making Fun of the Leafs is Too Easy
Dallas Stars put this on the Jumbotron during their game against the Maple Leafs pic.twitter.com/UcwZAtqtjC

— PuckDaily® (@PuckDaily) January 24, 2014
The Kermit Sipping Tea meme made its way to the @DallasStars Jumbotron: http://t.co/zMW2v8kTZ0 pic.twitter.com/jbIqkNe3nc

— SB Nation (@SBNation) October 1, 2014
I can't wait to see what the Dallas Stars Jumbotron comes up with next, and I hope other teams follow suit.
[tweetthis]Dallas Stars Jumbotron: 10 Greatest Hits[/tweetthis]