The Dallas Stars made the most of a relatively easy early-season schedule last year, running up a franchise-best 16-4-0 record through the first 20 contests. In order to duplicate that red-hot start this season, the Stars will have to climb a much steeper hill.
Last fall, Dallas faced Central Division foes just three times in their first 20 games. This year, 11 of their first 20 opponents are division rivals. When asked what that meant, Patrick Sharp, one of the Stars' newly-minted alternate captains, offered this take:
I think it's how we approach each game. I think it can be a good thing if we approach each game like those points matter. The points in October and November are just as valuable as they are in March and April. Last year, we got off to a great start playing out-of-conference teams, out-of-division teams, but ultimately, our season was defined by how well we played inside our division. We know that down the stretch there's going to be three, four, five teams that are competitive, chasing the title in our division. We want to make sure that we position ourselves to be one of them.
Four-Point Games
The Stars' other new alternate captain, Jason Spezza, knows his stuff. Jokingly referred to as a "hockey nerd" by teammate (and linemate) Sharp, the former captain of the Ottawa Senators is a true student of the sport. Elaborating on the subject, Spezza said:
It makes it even more important, I think, because our record in the Central was very good last year. That's why we finished first; whereas, the year before last, we struggled in the Central Division and missed the playoffs. I think there's even more focus on getting off to a good start, because these are four-point games – games that at the end of the year are going to look very important.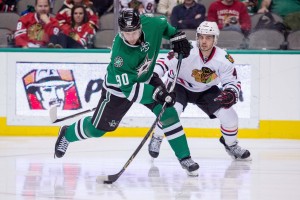 While many fans don't fully grasp the concept of the "four-point game," the veteran center knows that a regulation win against a Central rival gives the Stars two points while denying that opponent two points. Under the current division-centric playoff format, every point is crucial, and points earned in regulation wins against teams within the Central hold an even greater value. For those still unconvinced, look no further than Dallas' last two seasons.
In 2015-16, Dallas finished atop the division with 109 points, while the St. Louis Blues, with 107 points, finished second. The Stars went 1-1-3 against the Blues during the regular season. Had they not eked out a single win over St. Louis, Dallas would've finished second in the division and faced the ever-dangerous Chicago Blackhawks in the opening round of the playoffs, instead of the injury-depleted Minnesota Wild.
Two years ago, the Stars' 8-14-7 record vs. Central Division rivals kept them out of the postseason entirely, despite piling up an impressive 33-17-3 mark against the rest of the league. That season, Dallas went 1-3-0 against playoff-bound Winnipeg, but a 3-1-0 record would've grounded the Jets and catapulted the Stars into the playoffs instead.
Ruff Sees Opportunity
"It's going to be a huge opportunity for us to get going in the right direction," said Stars head coach Lindy Ruff. "We know that it's going to be one of the toughest divisions. I think our goal is to have a winning record inside that division, and we accomplished that [last season]. Again, [when] we get through that eleven games, we want to have a winning record. If we get the upper hand going through that, it'll set us up later in the year."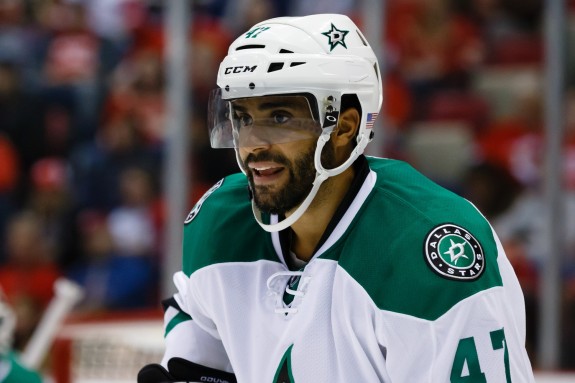 Johnny Oduya doesn't much care for history, strategy and four-point game talk, however. The veteran defenseman's mix of fatalism and determination might just offer the best take on the Stars' approach to the coming challenge:
 I think last year is last year. As of this year, we want to have the best start possible, and then whatever numbers that will come to, I think it's going to play out by itself. I think we know in general how tough the division is and that's something we're prepared for.