The Dallas Stars did what they could with limited cap space and upgraded their forward group at the trade deadline ahead of what they hope is a long playoff run. Both key players they got happened to be rentals who appear on this list. But more than that, no team comes back the following season with the exact same group of players. Having said that, here are the three Stars that won't return next season.
Max Domi
The Stars took on Max Domi's full contract this season since they were able to send one back and because he is underpaid. They have their top-six player who has produced in the four games since arriving in Dallas. But with the pay raise he is going to expect, the Stars won't be able to keep him around after this season, meaning Domi will be hitting free agency.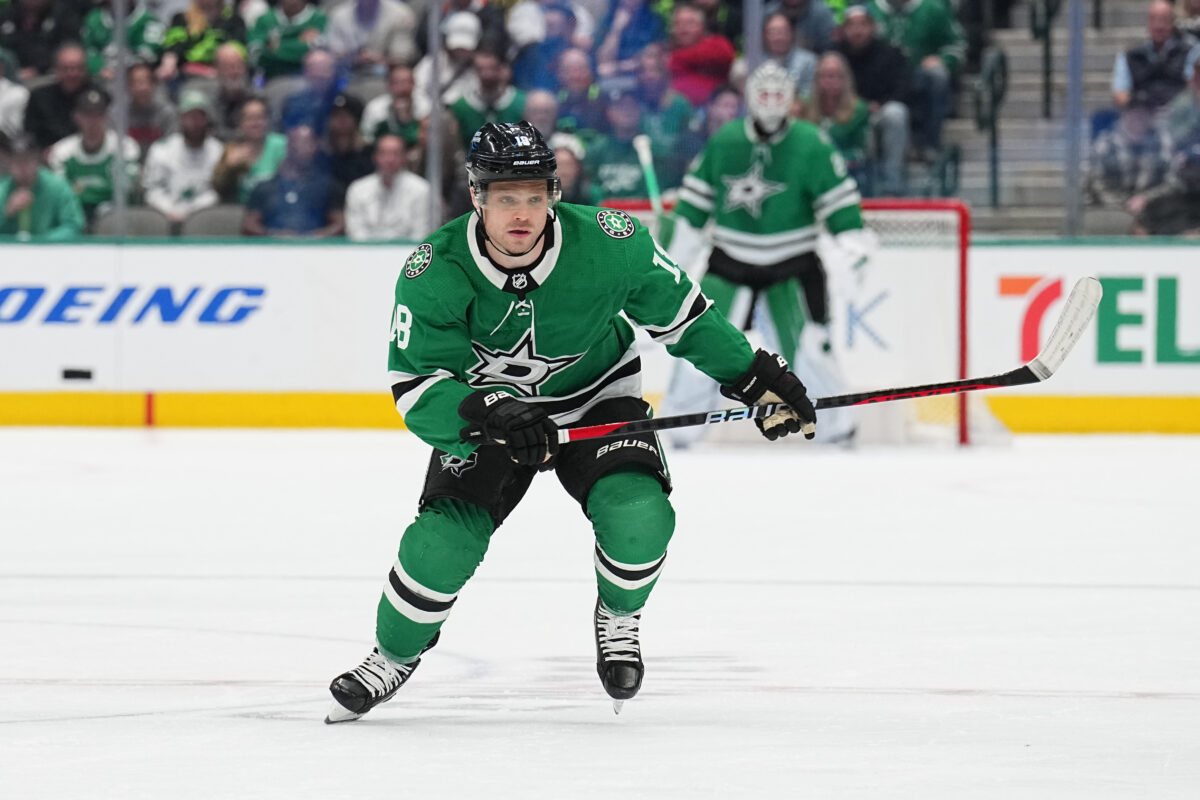 Though the Stars would probably like to keep a nasty and skilled player like Domi, a couple of their young players have taken major steps this season and will be looking to permanently enter the top-six. Wyatt Johnston and Ty Dellandrea, both former first-round picks, have been great middle-six players this season. Although Domi has had a bounce-back campaign, the Stars could be hesitant to give him multiple years on a contract with the uncertainty that comes with him as a scorer. If another team is willing to give him more money or term, you can count on him signing there instead.
Evgenii Dadonov
The other upcoming unrestricted free agent (UFA) the Stars brought in at the trade deadline is Evgenii Dadonov. Since his return to the NHL in 2017-18, he has slowly declined and has bounced around five teams over the past four seasons. The four-time 20-goal scorer has just six goals in 57 games this season, but has gotten off to a hot start in Dallas with two goals and six points in seven games. This could help out the veteran's chances of getting a decent contract next season, but Dadonov would be even more of a risk to commit to than Domi.
---
Latest News & Highlights
---
Dadonov doesn't appear to be a top-six player anymore and is slotted in on the third line for the Stars. He's providing points for the team, but the Stars have completely flipped his role. He has never started more draws in the defensive zone than offensive zone in his career until coming over to Dallas. He won't cost $5 million to re-sign, but will likely test the open market to try and get the best deal with the longest term possible. Seeing as the Stars have veterans Jamie Benn and Tyler Seguin signed to high cap hits, they will have to be wary of the money they're spending on volatile players like Dadonov.
Luke Glendening
Speaking of volatile players who have dropped off, Luke Glendening has done just that this season. In his first season with Dallas and throughout his entire career, the veteran has been counted on as a third-line player with strong defensive capabilities who could also provide some offence. That has not been the story this season, his second with the Stars.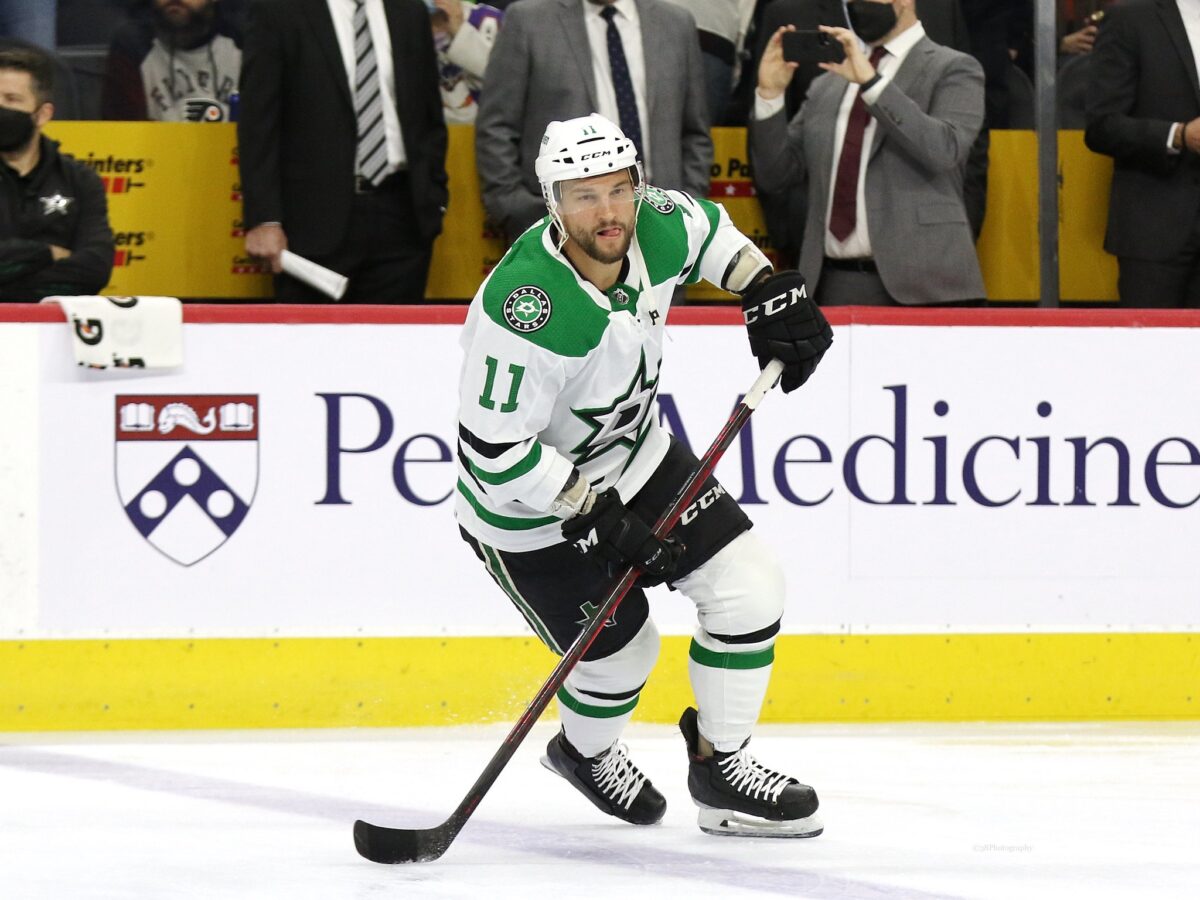 Glendening has seen a decreased role on the team, playing mostly the fourth line, while his offensive production has been nowhere to be found. He has just two goals and four points in 56 games this season and has recently found himself on the injured reserve listed as week-to-week (from "Stars forward Luke Glendening placed on injured reserve", The Dallas Morning News, March 1, 2023). This season he's taken fewer shots, taken more penalties, and hasn't been valuable outside of winning draws. Though he isn't signed to a huge cap hit, Glendening is past his prime and will be 34 years old by the time next season rolls around. It's not often you see depth players hang around as long as he has at his age and the Stars may be looking for a new look on their fourth line after this down season.
You may also like:
Much of the remainder of the season and playoffs will give us a better look at how the Stars feel about these upcoming UFAs and how much they will cost to extend. This team is going to look quite a bit different up front next season with the contracts they have as they need to continue to chase the Stanley Cup while they're in their window.
---
---