With officially just a month to go until the 2013 NHL Draft, the goal of this little series will be to expose those who will be traveling to Newark and New York City for draft weekend a little taste of what they can experience in and around the venues. Welcome to my home ice so to speak. As a near life long resident of New Jersey, New York City is like a home away from home and Newark is a place that has quite a few things to do surprisingly. Do not believe the hype as they say.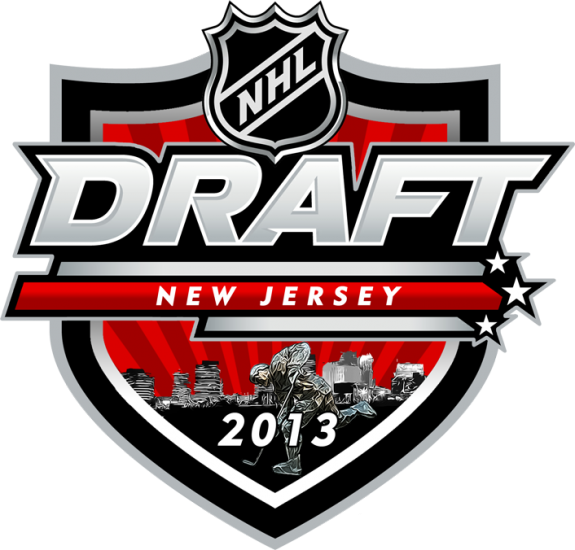 Over the next month, our goal will be to try and bring you places to go, eat, and even party while you enjoy the hockey experience that is the 2013 NHL Draft. There will be details on events as we get closer to the June 30th date as well. Please keep in mind, this is not the alpha and omega of guides but just a general idea of things. Who wants to read guide after guide after guide so we are trying to make it easy.
Why do this?
Honestly, why not? Have you ever gone somewhere as a fan or media member and wondered gee where the heck can I get some reasonably priced food at 2 am? Obviously New Jersey is more known for diners but there are so many other eateries that often do not get the spotlight they deserve. Also, there will be some events surrounding the draft and if all else fails, there is New York City, which is just a 22 minute train ride from Newark Penn Station. Right on cue here is where the draft will be.
The train station is just a few short blocks from the Prudential Center area. PATH service and NJ Transit is right there. Even the station has some fine places to shop for quick gifts, flowers, food, etc. Needless to say unlike some previous drafts, your weekend is not pigeon holed in one location. Granted, the 2013 NHL Draft is only one day and it is on a Sunday but you can still make a weekend out of it anyway.
The suggestion box is open
If you have any suggestions at all, do not hesitate to add them in the comments section. For example, we already had one that asked about the Jersey Shore. People often forget that just because it looks like some shore towns are up and running, it means that everything is normal. That could not be further from the truth. The shore in many cases is an hour or a little over an hour away from Newark and so many businesses and towns can still use the boost in revenue as New Jersey continues its recovery after Sandy.
Again the goal is to make the 2013 NHL Draft an enjoyable experience. Hopefully we can spread as many options to enjoy New Jersey and the New York City area to help the travelers out. Just be patient with us as this may be a weekly or biweekly column. All suggestions can also be tweeted to @ChrisWasselTHW and by email at stevens8204@gmail.com.
Simply a hockey writer who is a jack of all trades. No question is too big or too small and in fantasy hockey there is no such thing as a stupid question. Now a proud, accredited member of the FSWA. I am also a New Jersey Devils lead writer, prospects writer, humorist, and so much more. You can find me on Twitter at @ChrisWasselDFS