The NHL Entry Draft is approaching quickly and the New Jersey Devils are in a suitable position to move around the board if the right opportunities present themselves. With the salary advantage and three first-round picks (7th, 18th and 20th), general manager Tom Fitzgerald possesses the assets necessary to move up if the team sees certain players they like to start to fall.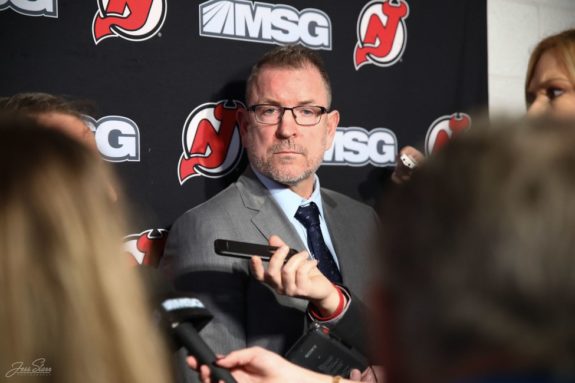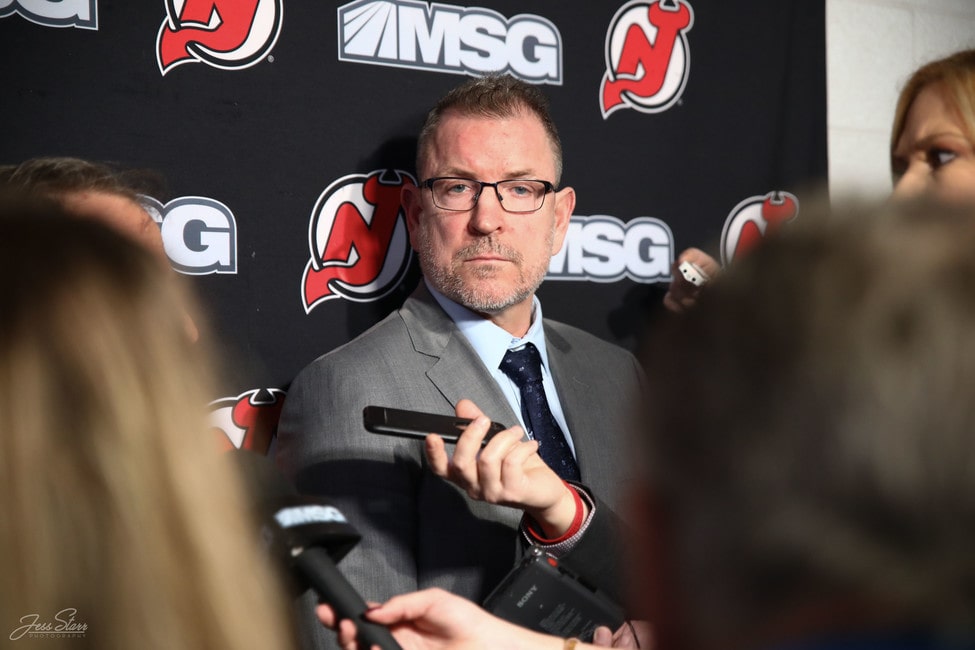 Corey Pronman from The Athletic released his 2020 organization rankings, placing the Devils in second, noting the nucleus of talent in former first-overall selections Jack Hughes and Nico Hischier (from '2020 NHL organizational rankings: No. 2 New Jersey Devils', The Athletic – 9/11/2020). New Jersey has filled their system with high-end prospects and will add more arrows to the quiver via the 2020 Draft. Here's a look at how the organization has done historically when moving up in the draft and players that could potentially ignite interest from the organization if they do slip out of the top 10.
Moving Up Pays Off
June 21st, 2003, New Jersey trades 22nd overall pick (Marc-Antoine Pouliot and 68th overall pick (Jean-Francois Jacques) for the 17th overall pick (Zach Parise)
Although his tenure in New Jersey came to an abrupt end, Zach Parise was spectacular as a Devil. He became just the second captain in Devils history to lead the team to the Stanley Cup Final where they fell short to the Los Angeles Kings in six games. In just seven seasons with New Jersey, Parise is currently fifth all-time in goals in franchise history (194) and 10th in points (410). It's hard to speculate on who the Devils would've taken if they had stayed at No. 22, but it is safe to say this was a very good move despite Parise's unfortunate departure.
June 26th, 2004, New Jersey trades 22nd overall pick (Lukas Kaspar) and 88th overall pick (Clayton Barthel) for the 20th overall pick (Travis Zajac)
An argument can certainly be made that the No. 19 should be retired in New Jersey and although it's probably unlikely, Travis Zajac's legacy is not to be overlooked. The 2020-21 season will be his 15th year with the Devils and he has put himself into the top five in games played, goals, assists, and points in franchise history. To say moving up two spots for Zajac "paid off" would be an extreme understatement.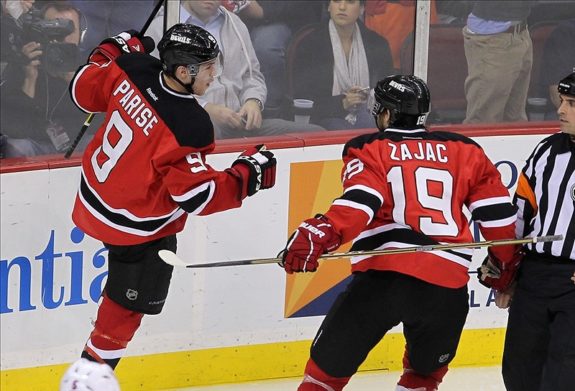 Since 2003, New Jersey has only moved up in the draft three times (they also moved up three spots in the first round for Jacob Josefson in 2009 but, honestly the move proved to be mutually insignificant for both teams). That was the Lou Lamoriello era though, new general manager Tom Fitzgerald has the opportunity to solidify himself as someone who is willing to be aggressive and go after players he values. After all, moving up in the draft has turned out well for New Jersey in the past.
Falling Out of the Top 10
Whether it's Jamie Drysdale, Marco Rossi, Cole Perfetti, or Alexander Holtz, New Jersey will probably be more than happy taking whoever falls into their lap at 7th overall. The 2020 NHL draft is loaded with talented forwards and the Devils would be remised to standby at 18th overall if these players fall outside of the top 10.
Seth Jarvis
There is a lot to be said about Seth Jarvis but The Draft Analyst's Steve Kournianos sums it up best:
"A slick and cerebral forward with excellent hands…He can dish the puck with flair but also play the role of a sniper… Jarvis keeps his feet moving at all times and tracks the puck like a hawk… Jarvis darts inside with consistency and doesn't seem deterred by traffic or a potential double team… Not only is he a silky-smooth skater with grace and fluidity, but he can also unleash a quick first step and accelerate into open ice as if he were shot out of a cannon. Jarvis is as elusive and slippery as they come… Jarvis is a deadly-accurate shooter via the wrist shot and he does not require optimal or standard conditions to blister the puck off a quick release… Jarvis's hands and puck control already are at an elite level, and few in this draft are as clean and capable at executing near-perfect odd-man rushes as he can."
Related: The Best Team in Devils Franchise History
With 98 points in 58 games, Jarvis is without a doubt an elite talent. He has an incredibly high ceiling and plenty of room to grow. Most rankings and mock drafts have him falling out of the top 10 but it's very unlikely that he is gifted to New Jersey at 18.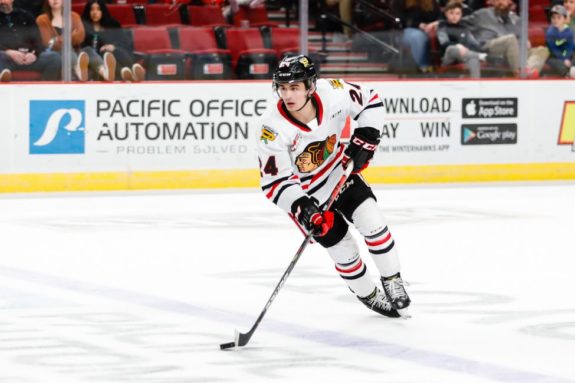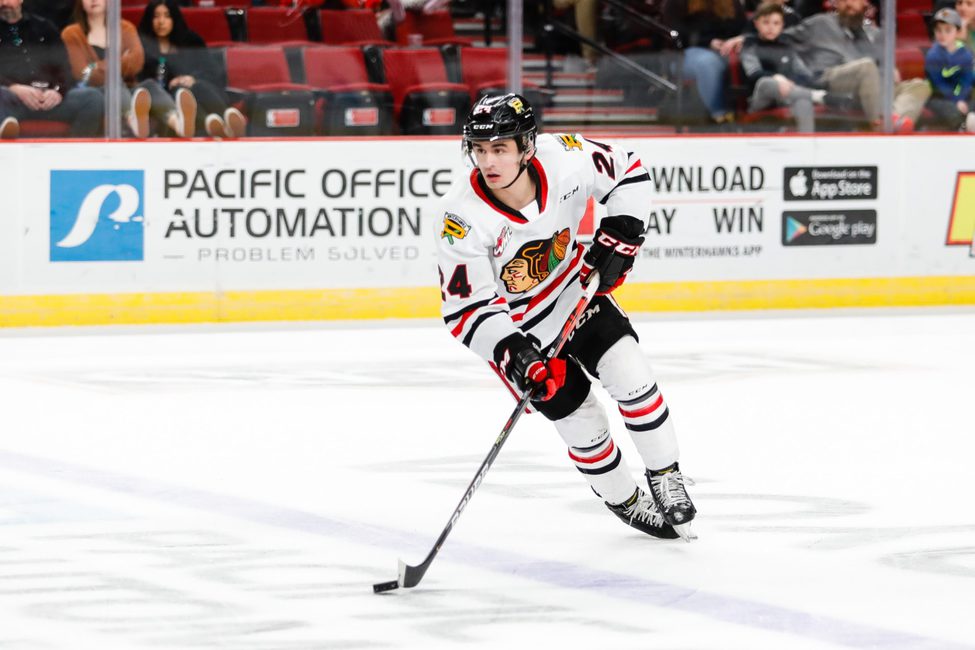 Yaroslav Askarov
TSN's Craig Button on Askarov via Twitter:
"I see Yaroslav Askarov as a goalie who possesses every single attribute to be a star & pillar in the net for whatever NHL team selects him in the #2020NHLDraft. He already owns a Decorated Trophy case in @IIHFHockey competition."
Related: Our Free NHL Draft Guide
There isn't much in the pipeline within the Devils organization at the goalie position. Although MacKenzie Blackwood has been very good, it's hard throwing all your eggs into one basket. Adding a prospect like Askarov, who has drawn multiple Carey Price comparisons, would give the team future considerations and options in net behind Blackwood. It's worth noting that there isn't an immediate need to improve at the goalie position, but fans certainly wouldn't lose sleep over moving up for a player of his caliber.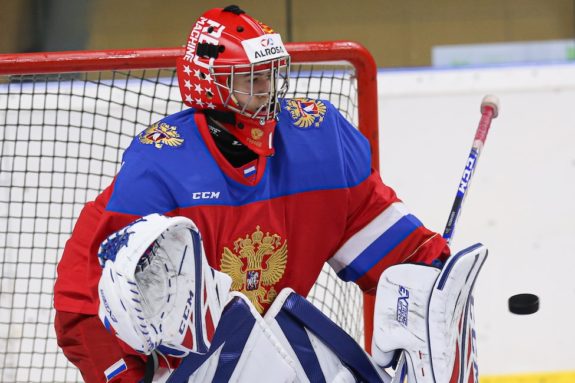 #10 by The Hockey Writers/Larry Fisher
#11 by ELITEPROSPECTS.COM
#10 by FUTURE CONSIDERATIONS
#7 by TSN/CRAIG BUTTON
#11 by MCKEEN'S HOCKEY
#1 by NHL CENTRAL SCOUTING (EU Goalies)
 #13 by CONSOLIDATED RANKING
#11 by TSN/McKenzie
Jack Quinn
"Quinn can certainly shoot it at a high level, but he's also a player with a lot of skill and IQ. He can beat defenders with his hands, find teammates very well and score from a distance giving his game a lot of dimensions. The main reason for his sudden rise in prospect stock has been the continued improvement in his skating to being arguably above-average when it used to be a weakness for him. Quinn is solid off the puck, plays the penalty kill for Ottawa and is a player who coaches and scouts universally praise for all the dimensions in his game." – Corey Pronman, The Athletic (from: "Pronman: Ranking the 2020 NHL Draft top prospects at midseason" – The Athletic – Jan. 29, 2020)
Related: Revisiting the Devils' Trade for Alexander Mogilny
Much like Jarvis, Jack Quinn has seen his draft stock skyrocket throughout the season. With 52 goals in 68 games, he is certainly capable of producing at a high level. New Jersey also has a history of really liking products of the dominant Ottawa 67's (Graeme Clarke, Nikita Okhotyuk, Mitchell Hoelsecher). Adding Quinn along with whoever they decide to go with at 7th overall, would be an absolute home-run.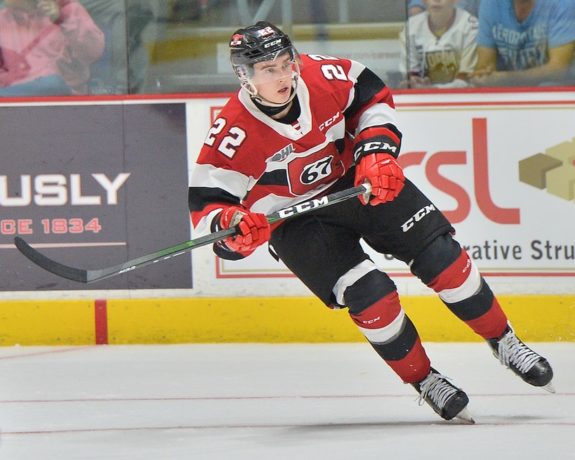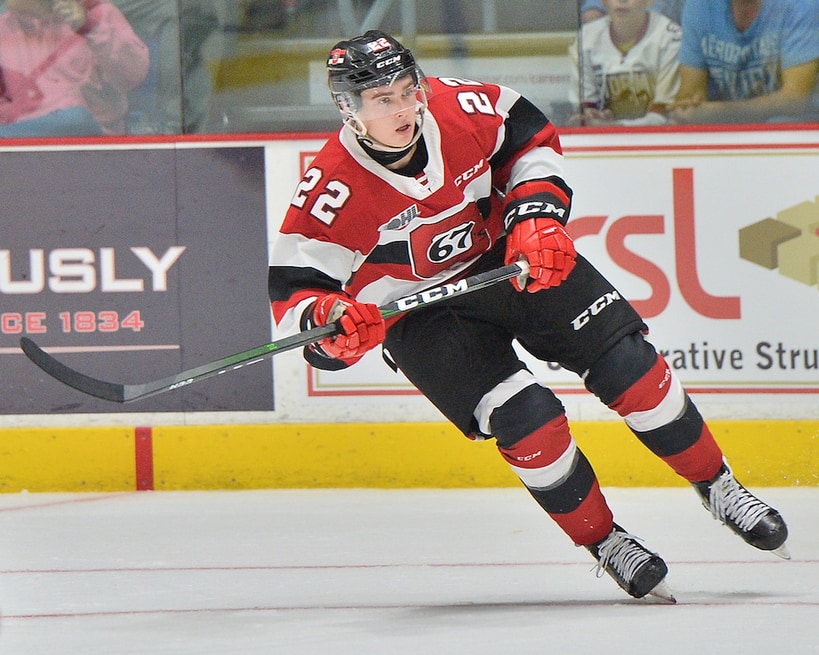 #15 by The Hockey Writers/Larry Fisher
#16 by ELITEPROSPECTS.COM
#20 by FUTURE CONSIDERATIONS
#10 by ISS HOCKEY
#6 by TSN/CRAIG BUTTON
#10 by MCKEEN'S HOCKEY
#7 by NHL CENTRAL SCOUTING (NA Skaters)
#11 by CONSOLIDATED RANKING
#10 by TSN/McKenzie
Fitzgerald has the chance to walk away with two top ten players in the upcoming draft and really strengthen the team's rebuild. Package the 18th or 20th pick along with the third-round pick acquired from the Sami Vatanen deal to acquire any of the aforementioned prospects would be an incredible move for the franchise. If the opportunities are there and the price is right, these are the moves that need to be made to make an already bright future shine even more in New Jersey.
---
---
Contributor – New Jersey Devils