After somewhat coasting to a 4-1 win in Game 1 of the Stanley Cup Final things turned out a bit different for the Dallas Stars in Game 2. A sluggish start doomed Dallas and the Tampa Bay Lightning made them pay dearly, striking three times in a span of 3:53 – which by the end of the night held up to even the best-of-7 series at one game apiece. 
The Stars would battle back with a goal in each of the second and third periods to make it a game, but it wasn't enough and the Lightning escaped Game 2 with a 3-2 win. Game 3 will be pivotal – when a Stanley Cup Final has been tied at 1-1 (since 1939), the winner of Game 3 has won the Cup 22-of-29 times.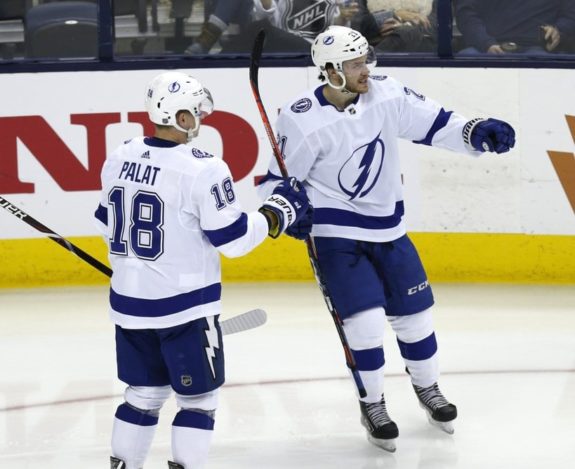 Brayden Point and Ondrej Palat scored power-play goals 2:59 apart in the opening period and Kevin Shattenkirk tallied the eventual game-winner 54 seconds after Palat's goal and the Lightning rolled into the first intermission with a three-goal bulge.
Joe Pavelski got the Stars on the board late in the second period with a power-play goal of his own, deflecting a shot from John Klingberg home. When Mattias Janmark redirected a pass from Klingberg 5:27 into the final period and it seemed that Dallas was on the verge of another dramatic comeback – something they've made a habit of in these playoffs.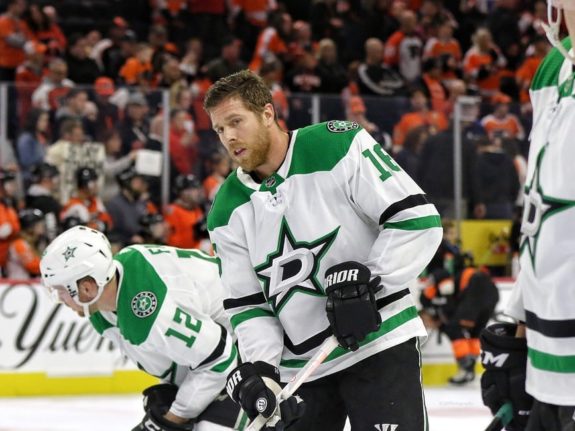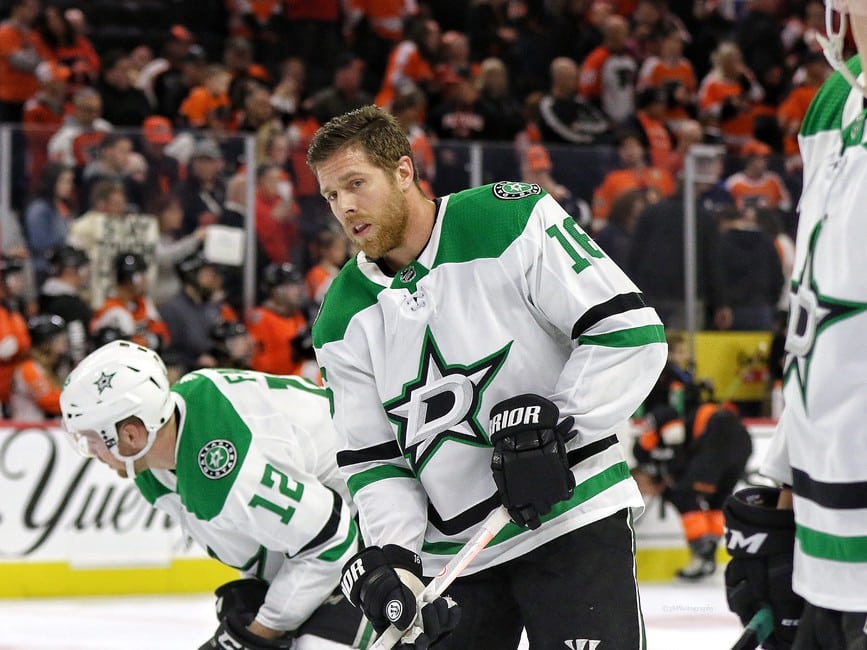 "The hole was a little too deep tonight, but there was no quit," Pavelski said after the game during his postgame availability. "We got our game back, and we need to stay at that level moving forward."
The Stars came close and even had a prime opportunity to tie the game in the dying seconds on a set play following a face-off win. But it wasn't to be on this night and Tampa Bay was able to skate off the ice having picked up a crucial win to even the series.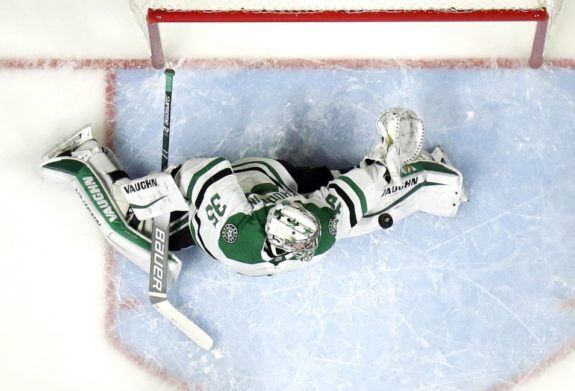 Aside from the early blips in the first period, the goaltenders were phenomenal in Game 2. Anton Khudobin finished with 26 saves in the loss after the team in front of him finally woke up and stopped taking penalties. Andrei Vasilevskiy was equally strong (especially in the second period where he stopped 17 of 18) and picked up the win behind 29 saves of his own.
It is a best-of-5 series now and Dallas will be the designated home team in the bubble for the next two games. Here are our three takeaways from what went down in Game 2.
1. Sluggish Start/Too Many Penalties 
If you tried to imagine what the worst possible start for the Stars would be, Game 2 probably lived up to what you imagined. Dallas took three penalties early on and by the time the score was 3-0 in Tampa's favor they had more penalties (three) than shots on goal (two). The Lightning is just as deep and talented as some of the Stars' previous opponents (Colorado, Vegas) and they entered the game without a power-play goal in their previous four games.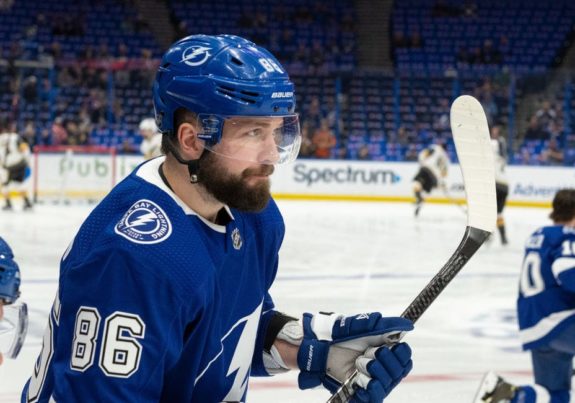 Both Nikita Kucherov and Victor Hedman assisted on the two power-play goals as the big guns got rolling after being held off the scoresheet in Game 1. Kucherov now leads all players with 28 points (6g-22a) in the 2020 Stanley Cup Playoffs.
Dallas must've felt bad and decided to help out Tampa, or there were Reese's Peanut Butter Cups in the penalty box because there was a parade to the sin bin early. After surrendering three power plays to their opponents in the opening period they only gave up one more power play the rest of the game.
The Stars looked a step slow early on and it cost them the game. Tampa is obviously way too talented to get gifted a period like that where they outshot their opponents 14-6. By the end of the second period, Dallas actually held the advantage in shots on goal (24-19), but the damage was done. We'll never know how the game would have played out if they hadn't left Khudobin out to dry early on. But that is and should be correctable for Game 3.
2. Pavelski's Prowess
This section is going to be a Pavelski appreciation section. With some of the Stars' top guns MIA (more on that below), Pavelski was dynamic in Game 2. Sure, he had the power-play goal – but he also had five shots on goal which was tops on his team (second among all skaters) and won 73% (11-for-15) of the face-offs he took. 
He did take one of the early penalties in the opening period, but his play after that was stellar. Pavelski also dished out four hits, blocked one shot, and had four quality scoring chances – which tied Palat for the most in the game. He nearly netted a second goal in the second period but was denied on a brilliant save by Vasilevskiy. Pavelski now has ten goals this postseason, which ties him for the league lead with Point and Vancouver's Bo Horvat. 
His tenth goal this postseason is tied for the second-most goals in a single playoff year by a player age 36 or older. He is one behind Maurice Richard (1958) and tied with Brett Hull (2002) and Wayne Gretzky (1997). Pavelski's goal was also his 58th career postseason goal, tying Mike Modano for second place all-time among US-born players and it puts the Wisconsin native two goals behind Joe Mullen's 60 for first.
3. Where's Tyler?
Has anybody seen Tyler Seguin? Anyone? Granted the Stars have made it this far with the 28-year-old (is he really that old already?) mostly nonexistent on the scoresheet, but if they are going to win the Stanley Cup – some offensive production from no. 91 might be needed. Two goals and six assists in 22 games played. That's his stat line in this postseason. Is he battling some type of injury? Yes, definitely likely. Whatever ailed him and caused him to miss two of the three round-robin games is likely still bugging him.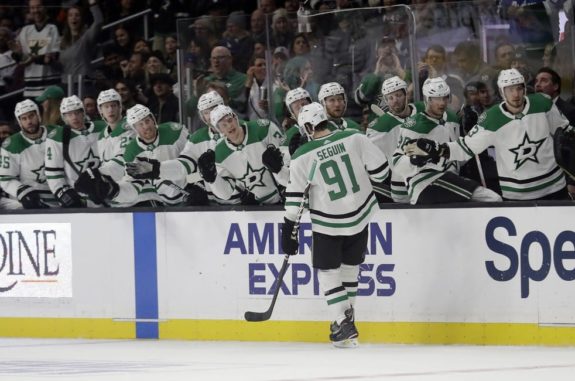 Over his last 11 games, Seguin has one assist (Game 3 vs. Vegas) and last scored a goal on Aug. 26 (Game 3 vs. Colorado). No Bueno. He is still getting shots on goal, only going shot-less in three of 22, but if he isn't 100% (he isn't) why is he still getting top-line minutes?
Jamie Benn has zero points in two games against Tampa after a three-game goal streak to close out the West Finals. Alexander Radulov has three assists in the Cup Final (two in Game 2) and also rang a shot off the post in Game 1. Those two are doing other things when they aren't scoring goals or putting up points, but Seguin just hasn't been what we have expected him to be.
Related: Kiviranta Stars as Dallas Wins a Bananapants Game 7
Will interim head coach Rick Bowness cut some of Seguin's ice-time in Game 3? Probably not, but maybe he should consider easing the minutes on him ( a bit, nothing drastic) and giving some more ice to players like Denis Gurianov, Roope Hintz, and Joel Kiviranta. Something to watch: Blake Comeau was deemed unfit to play in the third period for the Stars and his status for Game 3 is up in the air.
Up Next
The pivotal Game 3 will be Wednesday night, followed by Game 4 on Friday and Game 5 on Saturday. We could see the presentation of the Cup by Saturday, but a more likely scenario is that one of these two combatants will be holding a 3-2 series lead when we wake up on Sunday morning.
---
---
Dan Rice is in his 9th year of reporting for THW & has covered NJ Devils home games for 15+ years at various websites. He began his journey working for legendary broadcaster/writer Stan Fischler from 2002-04 & completed an internship at the ECHL; he also has been writing features for the NWHL (nwhl.zone) website since 2016.