Although he is not a household name, Andre Burakovsky enjoyed a quietly good season for the Colorado Avalanche. Unfortunately, he won't hit the open market but instead he's a restricted free agent with arbitration rights this offseason.
He has shown flashes of greatness but his inconsistency may be holding him back from reaching the next level. After considering the futures of RFAs Ryan Graves and Nikita Zadorov's, this is where we expect Burakovsky to end up next season.
Burakovsky Acquisition and Early Career
The former 2013 first-round selection spent the first five years of his career in the Washington Capitals organization. He only appeared in 13 games with the Capitals' AHL affiliate before becoming a full-time NHL player, appearing in 53 games in his rookie season.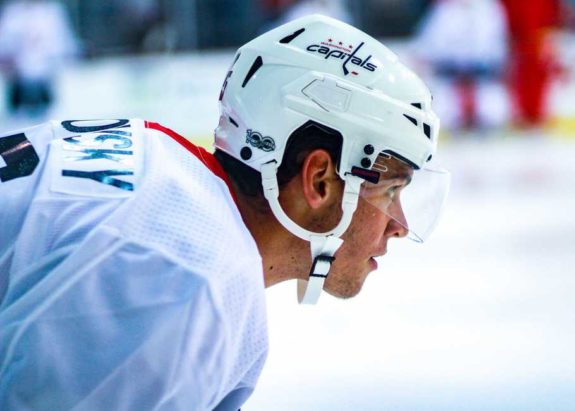 He did not develop as fast as the Caps had hoped, and when his two-year contract worth $3 million annually expired, he was offered a slight increase ($3.25 million) to remain with the club. Perhaps management's frustration with his slow progress and Burakovsky's frustration with the role he was given led to an agreed separation.
Related: Avalanche Playoffs Sunk by Injuries and Not So Special Teams
In the 2019 offseason, he was acquired by the Avalanche for Scott Kosmaschuk and a 2020 second and third-round pick. The Avs signed Burakovsky to a one-year deal worth $3.25 million.
Andre Burakovsky 2019-20 Season Review
Burakovsky broke out in his first season with the burgundy and blue, and set career highs in goals (20), assists (25), and points (45) in 58 games this season. He was primarily featured on the second line alongside Nazem Kadri and Valeri Nichushkin, but did see time on the left-wing on the top line with Nathan MacKinnon and Mikko Rantanen.
"We are excited to be adding a big, fast, skilled winger like Andre, He already has a lot of NHL experience at a young age and is a Stanley Cup winner who has performed well in the playoffs,"

Avalanche general manager Joe Sakic said after the trade.
Burakovsky's versatility made him a useful tool for head coach Jared Bednar who shuffled him through different lines and wing positions to fill the holes left by injuries throughout the regular season.
Related: The Conn Smythe Contenders
The winger was featured on the second power-play unit with 11 power-play points through the regular season, which is a solid output considering the potency of the Avs' first unit.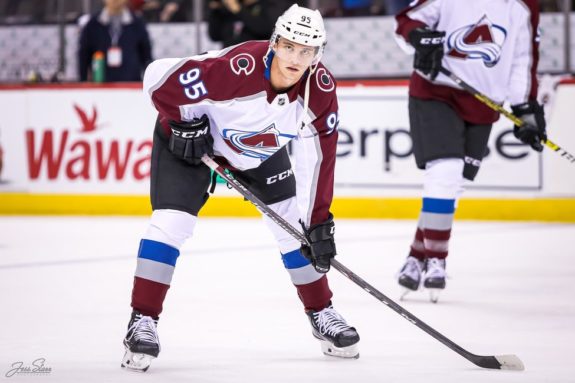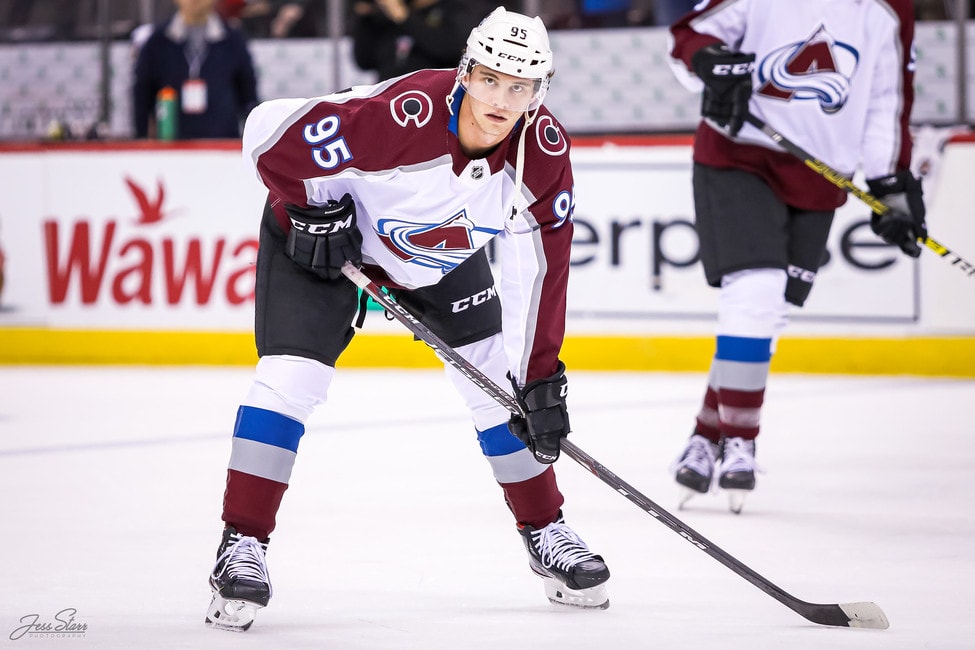 However, the 2020 Playoffs truly showed how good the former Capital could be with 17 points in 15 postseason games. That is one point shy of his career postseason total of 18 points amassed in 56 games in five seasons in Washington.
Avalanche Should Re-Sign Burakovsky
After Burakovsky put up career numbers without playing a full season, he's shown the potential he still has. The versatility he brings to the lineup as a 25-year-old, and his ability to play both wings make him even more enticing. He is one of the Avalanche's underrated scoring assets and can provide scoring depth to a top-heavy forward group.
Although he is still inconsistent during the regular season, he has shown he can step up and play top-line minutes for stretches when called upon. With many young players working their way into the organization, management should count on Burakovsky for the foreseeable future while their prospects continue to mature.
Future in the Organization
The Avalanche will have $22,364,405 million in cap space this offseason, with a few inexpensive unrestricted free agents and some pivotal restricted free agents to sign. Burakovsky is among the four RFAs who need new deals along with forwards Tyson Jost and Nichushkin.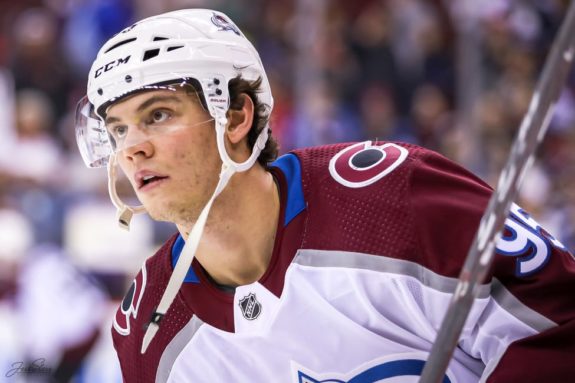 Fitting a younger forward onto the roster who has the opportunity to build on his breakout year is doable for the Avalanche. The team still has high-end prospects such as Shane Bowers and Alex Newhook in the system who can become cheaper alternatives in the future.
Contract Prediction
Burakovsky's might be a tougher deal to negotiate for Sakic than any of the other RFAs on the club. He will likely command a raise from his previous salary and will cost the most of the remaining RFAs that need to be re-signed. Sakic and the Avs need to ensure that there is enough cap space to negotiate extensions for captain Gabriel Landeskog and Cale Makar during 2020-21.
Table 1: Comparable Signed Winger Contracts
| Player | Signed As | Years Signed | Signing Age | Contract Length | Expiry | Cap Hit |
| --- | --- | --- | --- | --- | --- | --- |
| Tyler Toffoli | RFA | 2017-2020 | 25 | 3 years | UFA | $4,600,000 |
| Alex Killorn | RFA | 2016-2023 | 26 | 7 years | UFA | $4,450,000 |
| Victor Arvidsson | RFA | 2017-2024 | 24 | 7 years | UFA | $4,250,000 |
| Vladislav Namestnikov | RFA | 2018-2020 | 25 | 2 years | UFA | $4,000,000 |
| Kyle Palmieri | RFA | 2016-2021 | 25 | 5 years | UFA | $4,650,000 |
Examples of RFA winger contract extensions that the Avalanche could use for comparison.
A similar deal to those above will likely be offered to Burakovsky this offseason. The cap hit will depend on the term of the extension and where Sakic sees Burakovsky's future in the organization.
Related: Avalanche Have Big Decision to Make on Zadorov
To keep the salary cap flexible for future signings, a three-year deal worth $12.75 million would be reasonable for both parties. This will see Burakovsky make $4.25 million annually until he becomes a UFA after the 2022-23 season when he's 28 years old.
---
---