The New Jersey Devils head to Boston to face the Bruins on Thursday night, in the midst of a three game losing streak. The trip to Boston, home of the defending Stanley Cup Champions, follows a tough 2-0 loss to the New York Rangers on Monday. Boston has defeated the Devils all three times they've met this season, something that head coach Pete DeBoer insisted isn't going to discourage the team.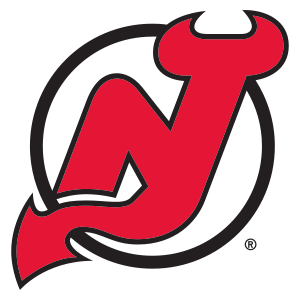 "If you're asking me if our confidence is shaky, or if we're feeling pressure to win the next game, I don't think so. We realize we're playing well…we easily could have won two of the last three, the way we played."
Despite the optimism, which DeBoer has displayed (with good reason) constantly this season, the fact is, with the three game losing streak, New Jersey has dropped from fourth to seventh place in the tight Eastern Conference. Although they're only four points away from sole possession of the number two seed, they're also just six points from falling out of the top eight.
"You know where teams are at and we know everything is tight," said Devils forward David Clarkson. "Every game is important and we've just got to go out there and somehow find a way to get points right now."
The glaring issue during the losing streak has been the lack of scoring. New Jersey has scored four goals over the three games, but DeBoer said  he didn't see any obvious cause for the lack of scoring.
"The Vancouver game, we created chances, the Tampa game, chances weren't our issue, and the Ranger game was just a hard-fought game. Both teams played really hard defensively. In those games, we have to find a way to create some offense," he said.
Despite nothing obvious contributing to the mini scoring drought, DeBoer decided to place Dainius Zubrus back onto a line with Patrik Elias and Petr Sykora, a combination that's had some success in the past. Putting the Zubrus line together again is something that he hopes provides a spark.
"They like playing together, they compliment each other," the coach added,  "I'm confident that group will work."
Zubrus, speaking after the team's practice on Wednesday, was more than receptive to the move:
"It's worked in the past, we have to make it work again. We read each other pretty good, those guys have good hockey sense.
The puck drops at 7:00 P.M. Thursday night in Boston, with the Devils expecting to put some offense on the board and avoid a season-long four game losing streak. Facing the second stingiest team in the Eastern Conference in goals against average, they'll have their work cut out for them.