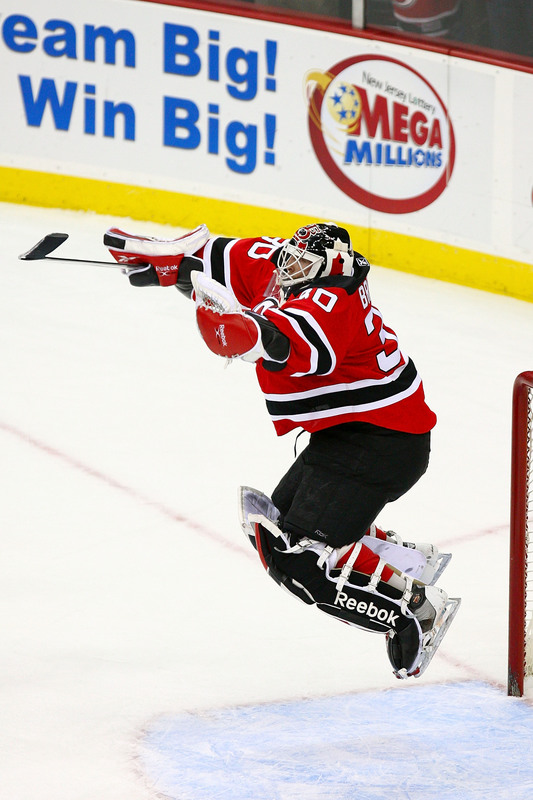 The New Jersey Devils open their regular season October 3rd in Pittsburgh but questions always seem to be pouring in. Due to the demand, a mailbag seemed a good idea along with mixing in some news and notes starting next week. Training camp can get a little dull so here we are to spice things up a bit.
So let's not waste too much more time and get to the "Devils Mailbag".
Devils Mailbag Time!
@ChrisWasselTHW how soon will it take DeBoer to realize Schneider should be the starter over Brodeur? #THWDevils

— Derek Felix (@NewYorkPuck) September 17, 2013
The answer honestly is simple. When one looks at the New Jersey Devils schedule, they have 22 back to backs which leads the league. There is no way Martin Brodeur is playing all of those second games. He may hardly play any of them. The early plan was to name Brodeur the starter but if last night is any indication, Cory Schneider is and will be the number one at some point this season. At 41, Brodeur is rapidly nearing the sunset. That is the cold reality. However, New Jersey appears to be in very capable hands. 
So… what exactly do I do with Cory Schneider on my fantasy team? Keep him and ride out the "Brodeur as No. 1" business?

— James Mirtle (@mirtle) September 17, 2013
It is funny how one question leads to a fantasy hockey question. However, this one has been asked a ton today especially after Peter DeBoer named Martin Brodeur as his "number one". You are talking about a 41 year old goalie. Brodeur missed six games in about 15 seasons and now seems to be breaking down as evidenced by last year's nerve ailments, etc. Would a 47-35 split surprise me in favor of Schneider?  That answer is not at all. The key in this question is the league is a keeper league. Number 35 is New Jersey's future. So relax fantasy owners, it will happen eventually where Schneider does become the numero uno…the top cheese…the big dog…the macho grande. You get the idea.
#THWDevils Do you think the pregame music will be even more amazing this yr since Zubrus had all that time off with his injury last season?

— Sandra Dee Lee (@batmaneatsbabie) September 17, 2013
Now as promised, there would be a few questions mixed in that would be a little on the lighter side. I have to think that Dainius Zubrus has the espresso machine on full blast which means even more amazing music. Surely, this will make the rest of his teammates so happy. I envision a wide array of dance, electronica, techno, and more at very high decibel levels. Personally the Zubrus collection should be on iTunes somewhere. One would think this needs to happen at some point.
Richard P Bartolotta:  I have a question "Why does Jagr get to be immune from the number assignment that normally happens when a player joins the NJD? Was it something that he had included in his contract that he gets to keep his longtime #68?"
Ah the twist is I did not even have to answer this question honestly. I let Neil Skorka handle this one as his answer was awfully similar to the one I would have given anyway.
Neil Skorka It may be in their contract, though I doubt it, it's more an exception that Lou makes to his policies for players that he feels have earned that right. Stephane Richer, Steve Thomas, Doug Gilmour, Alexander Mogilny, Jaromir Jagr, top players in the league who have worn a "non-Devils" number in their careers are given the exception out of respect for what they've accomplished.
Those were this week's best questions. Do not forget to send your questions to The Hockey Writers care of @ChrisWasselTHW. You never know which questions we will take on.