Winner takes all. For all the marbles. However, you want to put it, the New Jersey Devils and New York Rangers will battle in Game 7 to keep their seasons alive. A win advances them to Round 2 of the 2023 playoffs, where they'll take on the Carolina Hurricanes, who eliminated the New York Islanders in six games. The Devils fought back from a 2-0 series deficit to take a 3-2 lead before falling 5-2 in Game 6 on Saturday. What needs to improve for them to eliminate their local rivals? Here are three things to watch when the puck drops at 8 pm tonight. 
Scoring First Will Prove Crucial
Scoring first in an NHL game doesn't mean as much as it used to since there's been an explosion in goal-scoring, but it does matter in Game 7s. The Florida Panthers scored first in their Game 7 overtime win versus the Boston Bruins yesterday, as did the Seattle Kraken in their 2-1 win over the Colorado Avalanche. Teams that score first in NHL Game 7s are 145-47 in 192 all-time Game 7s after Sunday's tilts: 
Fortunately for the Devils, they've scored first in each of the last three games against the Rangers, going in 2-1, with their one loss coming in Game 6. They've gotten off to quick starts in the last few contests and not just scoring goals; they controlled just over 90 percent of the expected goals in the first period of Game 6. 
If the Devils get off to a similar start and score a couple of quick goals to take an early lead, history will be on their side. The key will be sustaining it and not sitting back, which shouldn't be a concern since sitting back isn't exactly in their vocabulary. A 1-0 lead doesn't mean much if they can't build on it and add to it, something they couldn't do in their Game 6 loss. 
Devils' Top Scorers Are Due
In Game 6, it was Mika Zibanejad and the Rangers' power play coming alive after going cold from Games 3 through 5. Based on some of the chances they were generating, specifically the Rangers' power play, they were due to the score. Likewise, the same could be said for many of the Devils' top scorers. 
Timo Meier hasn't scored a goal or recorded a point in this series, but it's not for the lack of effort or chances. He has 26 shots on goal, 25 scoring chances, and 17 high-danger chances at all strengths to go along with 2.71 expected goals. Meier's due to find the scoresheet, and so is Nico Hischier, who has 19 shots on goal to go along with 18 scoring chances and 14 high-danger chances. One of them has to break through for the Devils to win this game.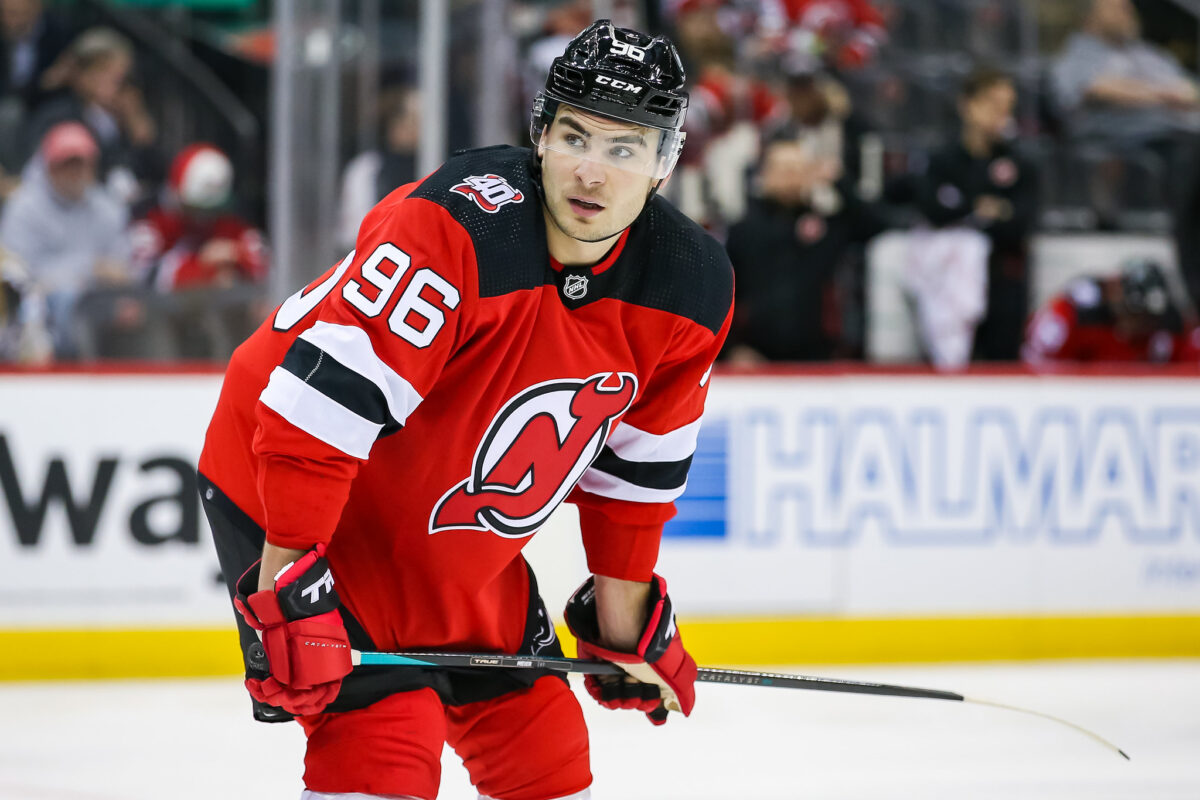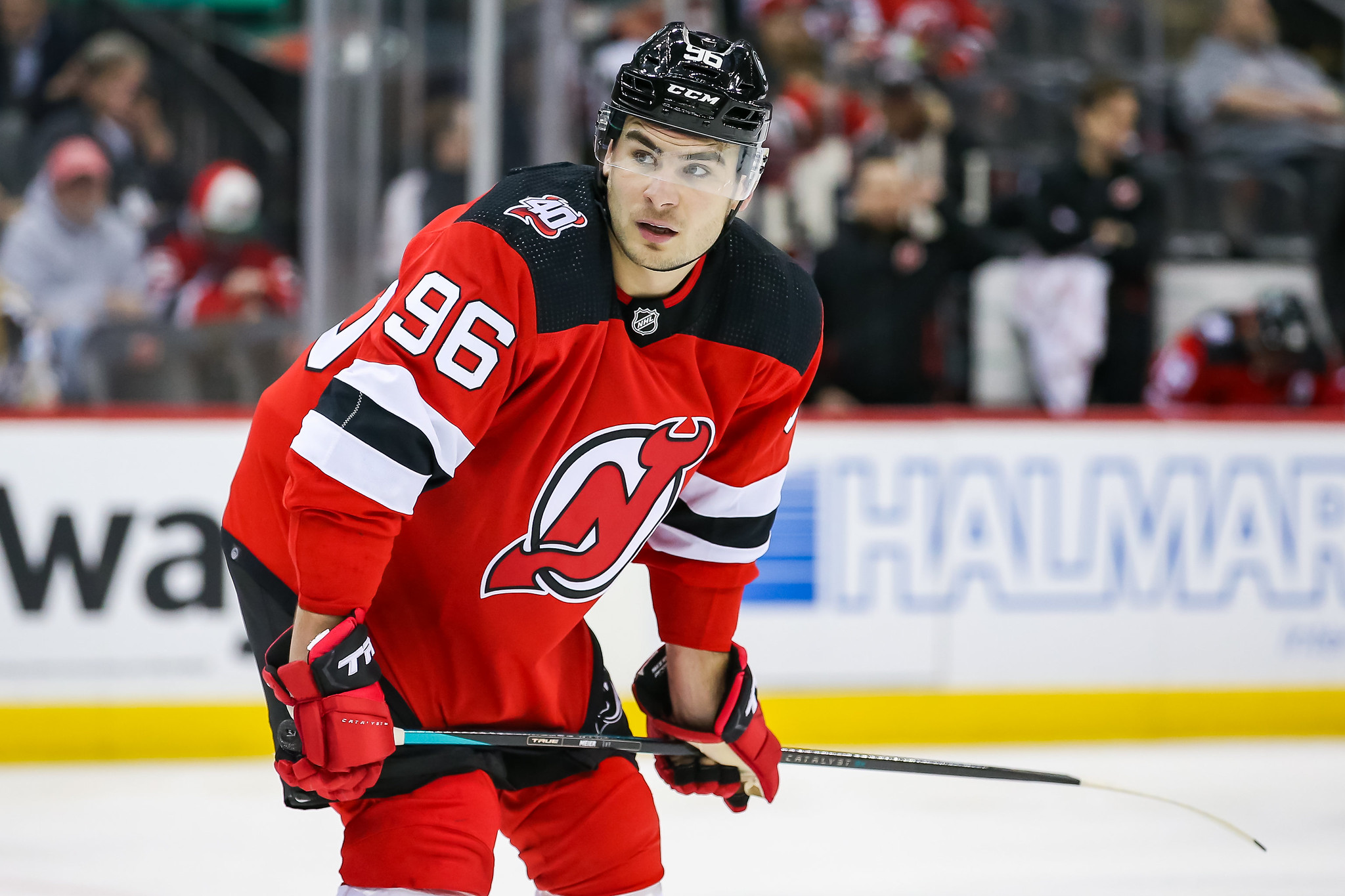 The Devils didn't take line rushes during today's morning skate, possibly a sign that head coach Lindy Ruff may be shuffling things around for Game 7. If so, I'd like to see him pair Meier alongside Hischier and Dawson Mercer. This trio only played 41 minutes together during the regular season but put up impressive numbers, totaling a 71.77 xG%. Mercer has two goals and an assist across the last two games of this series, so moving him to the top line with Meier and Hischier could help the team break out of their five-on-five scoring slump. 
Keep the Penalties to a Minimum
The Devils' losses in this series have been pretty simple: they've taken too many penalties, specifically in the offensive zone, and handed the Rangers a lifeline when it looked like they were on the ropes. That was the case in Game 6, where they took three minor penalties in the first period. That kept their best players off the ice and handed the Rangers momentum when Chris Kreider scored a power-play goal to tie it at 1-1. 
Related: Devils Need Line Changes for Game 7 Spark
---
Latest News & Highlight
---
The Rangers built on that momentum in the second period and flipped the game on its head. It doesn't need much explanation, but the Devils must stay disciplined tonight and keep the Rangers off the power play. They've been the better team at five-on-five, totaling a 55.97 expected goals percentage (xG%) over the Rangers' 44.03 xG%. If they keep the game at five-on-five, they have a better chance of advancing to Round 2. If not, it could look much like Game 6. 
Devils Quick Hits
Akira Schmid was in the starter's net at today's morning skate, a good indication he'll get the nod in Game 7. After coming into Game 6 with a .975 save percentage, he allowed five goals on 29 shots, bringing his SV% down to .936, a more reasonable number. The Devils need one more quality start from him to close out the series, and given the poise he's shown, he should be in line for a bounce-back performance. 
Defensively, the Devils need to stick to what's gotten them to a Game 7. When at their best, they've clogged up the neutral zone and haven't allowed the Rangers to transition the puck up the ice. I'd also expect Hischier to see plenty of Zibanejad's line, as has been the case for most of the series. Aside from Game 6, Zibanejad hasn't been able to create much against the Hischier line. If the Devils' top defensive forward can shut down the Rangers' best offensive unit, it'll go a long way toward securing the win. 
* * *
Advanced stats from Natural Stat Trick