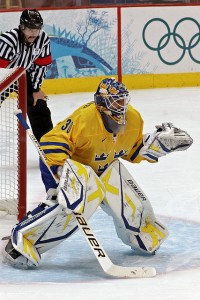 So some guy who claims he reads the Detroit Free Press wrote a column last week complaining the Red Wings aren't tough enough to win over the long haul, and that the players don't have any heart.
A look at the standings from any time over the last 20 seasons (and the injury report for the last two) invalidates both points. So I'm not going to take any more time refuting the guy's argument.
But one thing he said got me thinking about the bigger picture:
"It is embarrassing to watch," wrote Mr. Gary Gill of Cumberland, MD. "And must get under the skin of Hockeytown Heroes like Gordie Howe, Ted Lindsay, Joe Kocur, Darren McCarty, and guys that played with heart like Steve Yzerman and Brendan Shanahan."
Now the first thing you'll notice about the players he mentioned is, yup, they did play with heart. The second thing you notice is they're all Canadian. Whether there is a link between having 'heart' and being Canadian I don't know. But for argument's sake let's assume it does.
Is this problem with heart, as Mr. Gill sees it, going to get worse before it gets better?
More to the point: How far are we from a time when there aren't any Canadian's on the big club?  Is there a problem with the North American scouting, or is something more sinister afoot?
Has this been Ken Holland's plan all along, or is there a way to blame Gary Bettman?
It was nice to enter the break with a win, but this is going to be a looooooooong weekend nonetheless.  For fun, let's pluck the Wings, one Maple Leaf at a time. By position:
Goal – The easiest one to call: Assuming Jimmy Howard signs a long-term contract, he's the man for years to come. And when Osgood decides to call it a day/is shown the door, Howard's backup stands to be fellow New Yorker Thomas McCollum.
Defense – Canadian Brendan Smith is awesome; barring disaster he'll be the seventh guy when Kindl slides into Ruslan Salei's spot next year.
But the next best prospect on the farm arguably is another Empire Stater, Brian Lashoff. And when more spots start opening up down the road, I predict Californian Max Nicastro will be the first skater fished out of an admittedly shallow pool.
Forward – Safe to say Draper is gone after this year.  Helm and Cleary seem like bedrock players, but who knows how much other teams might be willing to pay when they hit FA?
Cory Emmerton, the Pride of St. Thomas, ON, scored in his NHL debut last Sunday. But next year is make it or break it for him, and it appears Jan Mursak is going to get first crack at the next opening, with Tomas Tatar closing fast.
Further down the road, Gustav Nyquist's sparkling term at UMaine is in its final stages.  And a trio of junior-aged players – Calle Jarnkrok, Teemu Pulkkinen and Californian Mitchell Callahan – all turned in mouthwatering performances at the WJC last month.
The top Canadian prospects in the system meanwhile, eh. Riley Sheahan (less 'eh' of late, admittedly) continues to get every chance to develop into the second coming of Brian Rolston. Which so far he is, if it's the 38-year-old Brian Rolston we're talking about.
As for Landon Ferraro, his attitude problem seems to have cleared up, but his injury problems haven't.
Geez Mr. Gill, if you think the Wings are embarrassing now you might as well quit watching because it's going to get much worse. Worse for you anyway.
*
Full disclosure now: I haven't done any math for this scenario; I'm sure it would be ridiculous if you broke it down. But what the hey, one vaguely xenophobic turn deserves another. And while I've got nothing but love for Canada, isn't it fun to imagine how Don Cherry's head would explode if it came together that way?
*
Speaking of Don Cherry, and playing with heart, I had the NHL Network on all last weekend and I only saw two fights. And one of them was between two college players. If fights are how such things are measured, the heart issue is a league-wide concern.
*
I saw the other fight when I sat down for a 2 a.m. snack Saturday. I flipped on the television and the first thing that popped on was a highlight of Tom Kostopoulos wailing on Kevin Bieksa.
For a second I imagined Brad Stuart, home in California, doing the same thing as me (except with baby food instead of pizza). I wondered if he had the same thought as I did when he saw the clip. Probably he did.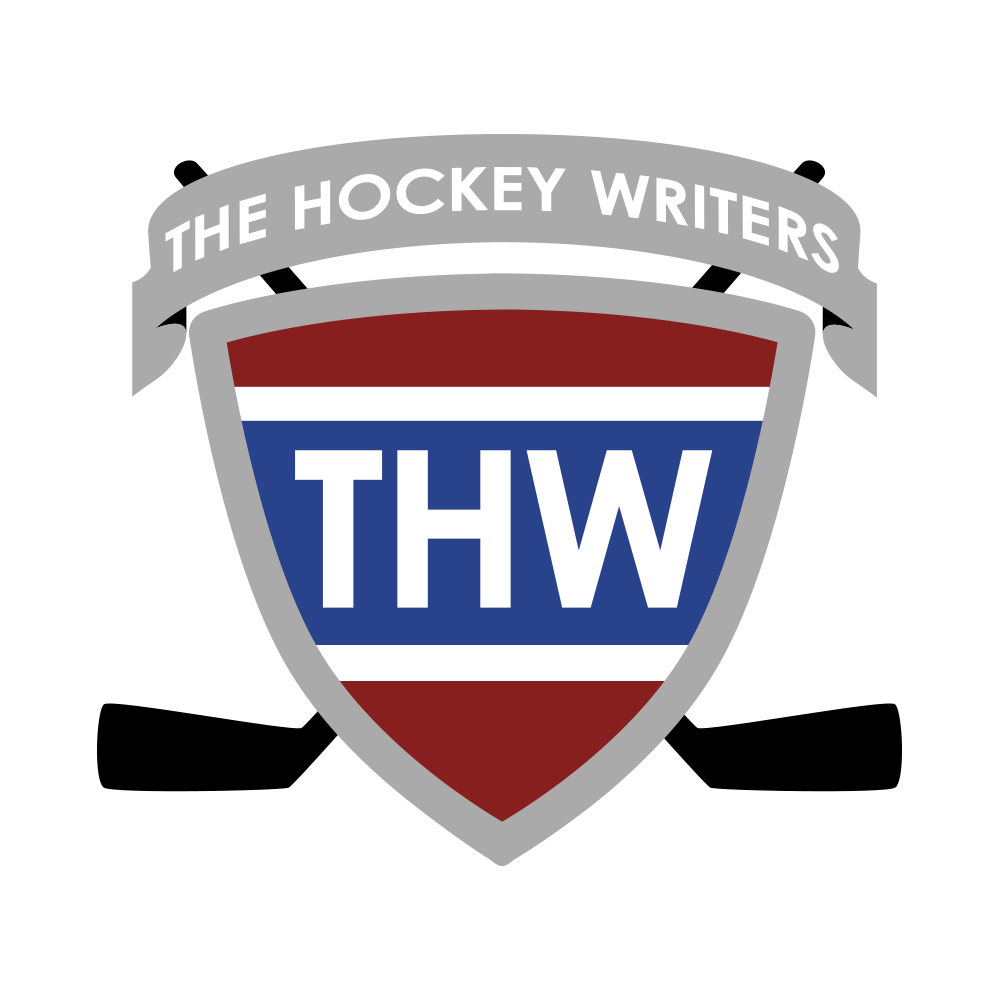 The Hockey Writers is:
1) A top-tier hockey media company delivering a top-notch, in-depth look at the NHL
2) A collective of some of the best hockey writers anywhere
3) A multimedia provider with daily podcasts and YouTube shows
4) Well-respected and widely-cited NHL prospect and draft resource