We are now a few months into the Don Sweeney era in Boston and the former defenseman has certainly made his mark on the team. He acted quickly and decisively to reshape the roster and the asset pool, all in an effort to help the team rebound from last season's disappointment.
Despite trading away Milan Lucic and the rights to Carl Soderberg, Sweeney seems to have put an emphasis on bigger forwards with a physical presence and a nose for the net. The addition of Matt Beleskey and Jimmy Hayes signaled the importance of replacing Lucic's physicality, while also striving to find a stylistic, and more financially responsible, balance throughout the forward group.
While the role of backup netminder is still up for grabs, Sweeney had very little to address in this area. Tuukka Rask played 70 games last year and will likely continue to play the lion's share of Boston's contests.
Unlike with the forward group and the goaltenders, it's slightly more difficult to gauge Sweeney's plan on the back end. With veterans Zdeno Chara and Dennis Seidenberg showing signs of age (health and performance-wise) last season, the loss of Dougie Hamilton was a major blow to the Bruins.
Last season saw a number of inexperienced defensemen thrust into action for Boston. These players include the likes of Joe Morrow, Zach Trotman, and Kevan Miller. After years of having a defensive group that was primarily constructed around veterans, this was quite a departure.
It was assumed that, by trade or via free agency, Sweeney would add a top four defenseman to fill part of the void left by Hamilton. Boston still has the cap space and the need for a player like Cody Franson, but both the team and the player do not appear to be in a rush to make a decision.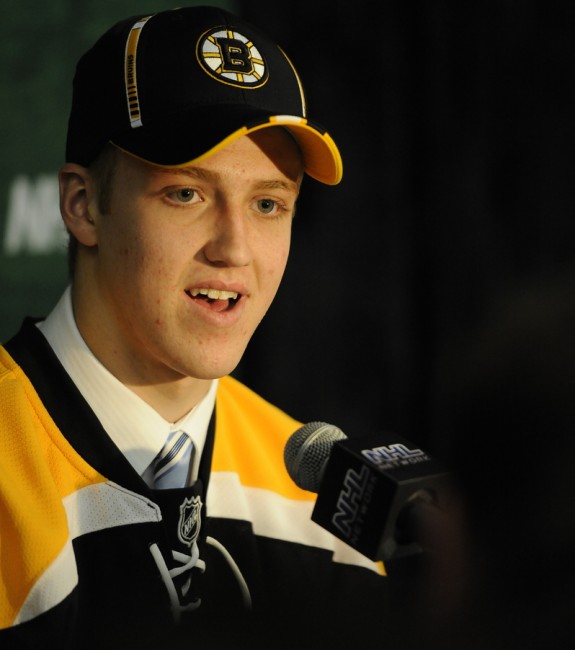 The team's blue line currently resembles a defense-by-committee approach. The staples are there in Chara, Seidenberg, Adam McQuaid, and Torey Krug, providing some much needed consistency. The rest of the group features Trotman, Miller, and Morrow, along with new additions, Matt Irwin and Colin Miller.
Reading that list may not inspire a great deal of confidence, primarily because none of them would be expected to put a noticeable dent in the production that left with Hamilton. Beyond that, with the possible exceptions of Morrow and Colin Miller, none of these players do much to address the Bruins inability to skate and/or pass the puck out of their own end.
On the bright side, Claude Julien will have plenty of options to choose from when it comes to selecting an active roster. The flipside is that that back half of the group enters this season as relative unknowns.
The Rest of the Bunch
Zach Trotman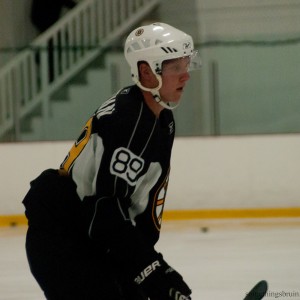 Of the unknowns, Trotman is probably the best known to most Bruins fans. When injuries arose last season, Trotman was the primary call-up, ultimately featuring in 27 games for the Bruins. In those 27 games, he posted one goal and four assists, edging out the now departed Matt Bartkowski (no goals, four assists). Entering his age 25 season, the team will be expecting him to show serious signs of progression, helping them mitigate their losses on the back end.
Kevan Miller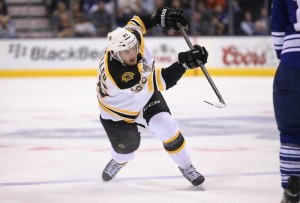 Entering his third season in the NHL, Miller still has much to prove. He was exposed in the 2014 postseason, then suffered through an injury-mired season in 2014-2015. Despite being limited to 41 games, Miller showed signs of progress, posting slightly improved offensive numbers, without any regression in his own end. The physical, stay-at-home defenseman has a lot to prove and will look to rebound for Boston this year.
Joe Morrow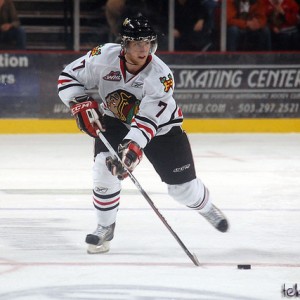 Morrow ranks as the youngest of this group of defensemen, but has, arguably, the most potential of the bunch. If he can put it all together, he'll be a top four defenseman. He has exceptional offensive instincts and has made strides in the defensive aspects of his game. Last season, he made his NHL debut, playing in 15 games and scoring one goal. It might be a small sample size, but he did not looked phased by the faster game at the next level, which is something he can build on as he enters training camp with the big club this fall.
Matt Irwin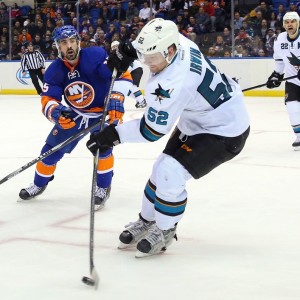 Boston signed the UMass-Amhers alum as a free agent this summer from the San Jose Sharks. Known for his booming shot and overall offensive skillset, Irwin could prove to be a quality, below-the-radar signing. In 53 games for the Sharks last season, Irwin posted eight goals and 11 assists, nearly replicating Chara's offensive numbers (eight goals, 12 assists), in ten fewer games. While that is impressive, he leaves a bit to be desired in his own end and does not possess the greatest skating ability, so he'll need to improve their before he'll be able to crack the team.
Colin Miller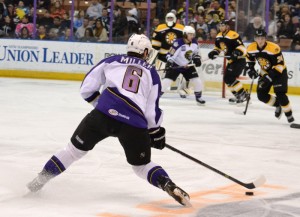 Miller, who the Bruins acquired in the trade that sent Lucic to Los Angeles, is very much like Morrow, in the sense that he has a ton of potential. Miller won the Hardest Shot and Fastest Skater competitions at last year's AHL All-Star Weekend, putting on display two of his most valuable assets. He put these skills to use for the Manchester Monarchs last season, putting up 19 goals and 33 assists, finishing first in goals and second in points among AHL defensemen. His defensive game might not be ready for prime time, but at just 22, he's still progressing and could turn out to be an extremely valuable piece down the road.
While it's not a modern day all-star team, Julien will have an interesting assortment of players to mix and match as he tries to right the ship.
Who do you think will make the team? Who would you dress on a nightly basis? Let me know what you think in the comments below or on twitter.