There are three big ways a team can change its roster over the summer in the NHL. The first is the NHL Entry Draft, the second is free agency, and the third is trades that can take place around these two events. For the Toronto Maple Leafs and new general manager Brad Treliving, taking advantage of all three will be key to his getting his tenure off to a solid start.

Let's take a look at one prediction for each situation and try to predict one big draft move, one possible trade, and who the Leafs might target in free agency.
The Maple Leafs' Draft Strategy
As the NHL Draft approaches, the Maple Leafs possess a first-round pick (No. 28), yet the outcome of their selection remains uncertain. A deep draft this year, there are a handful of names the Maple Leafs might be looking at, but Treliving won't be a part of that process. Leafs director of amateur scouting Wes Clark will be running things.
Joshua Kloke of The Athletic took a look at some possible names and mentioned Riley Heidt, Mikhail Gulyayev, Oscar Fisker Mølgaard, Otto Stenberg, Etienne Morin, Lukas Dragicevic, Bradley Nadeau, and a couple others in the range of the Maple Leafs. He also adds:
Tom Willander has generally been projected as one of the first defencemen to go in the first round. But if the well-rounded, mobile two-way right-shot blueliner slips to No. 28, I don't see how the Leafs could pass on him …

source – 'Maple Leafs draft board: 10 names to consider with the No. 28 pick' – Joshua Kloke – The Athletic – 06/08/2023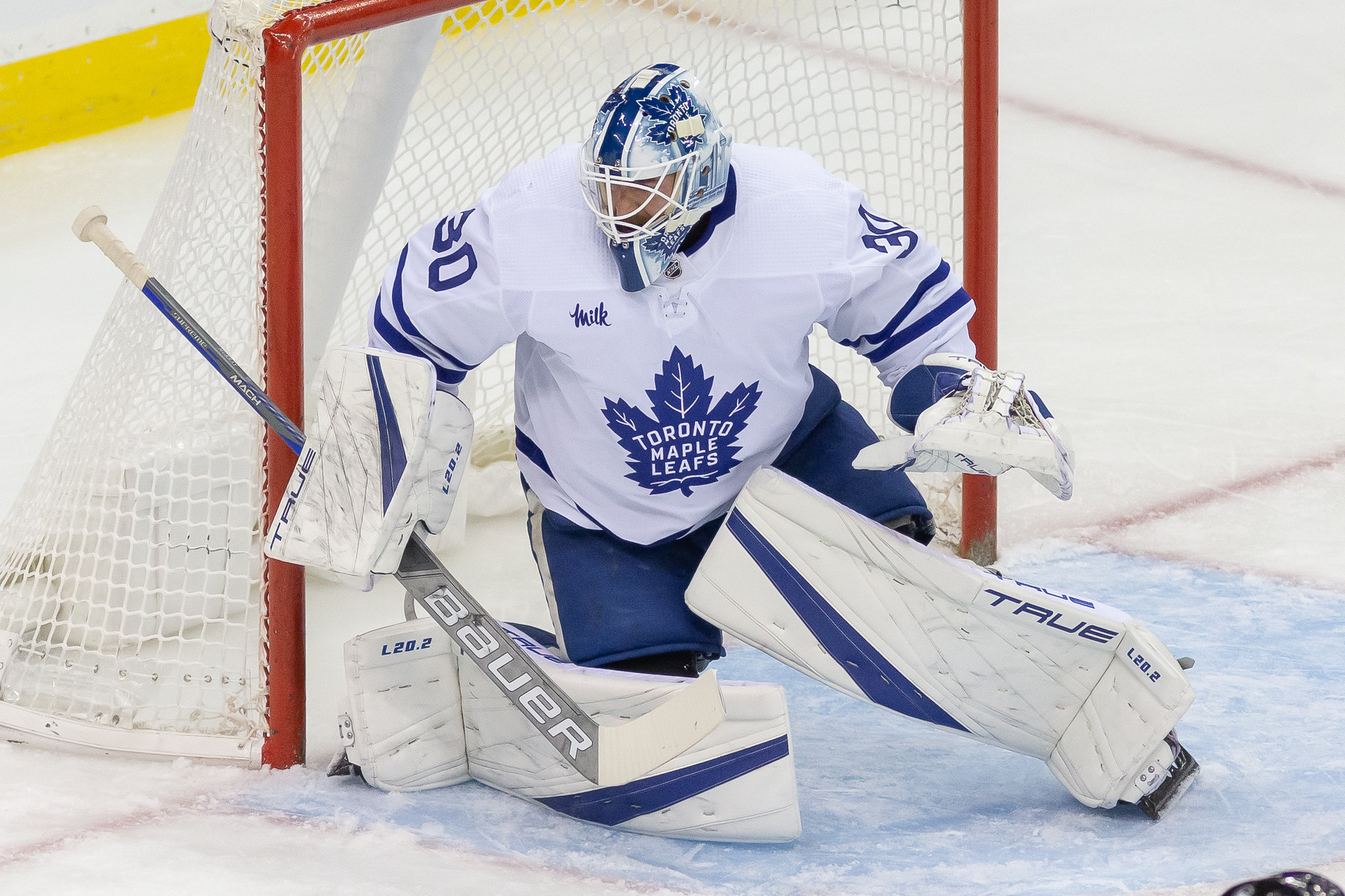 I'm not sure it's the draft selection that will get the most attention for the Maple Leafs at the draft. Instead, a trade might be in the works and that could include the dumping of Matt Murray's contract. If there isn't an LTIR play to make here, the Leafs need to move that deal to make other moves and one of the best places to find teams who will take on bad contracts is at the draft, where emotions run high because a player suddenly becomes available on the draft board no one expected to be there. This year, that scenario could pop up often with so many talented players likely varying in position on each respective team's list.
The Maple Leafs' Trade Strategy
Beyond moving Murray, one should watch for the Maple Leafs to try and trade the rights to a pending UFA or RFA. Toronto has a couple of players who are unlikely to return, but considering this summer's free agent class isn't swimming with top-level talent, there might be an appetite to try and acquire the rights to someone like Alex Kerfoot, Michael Bunting, Ryan O'Reilly or one of the more than 10 pending UFAs and RFAs the Leafs have on their roster.
Related: Maple Leafs Can Strengthen Core with These 2 Free Agents
The returns won't be great, but that's not really the point. If the Leafs can get anything versus letting these players all walk for no return at all, expect Treliving to try. Since he'll not be sitting at the draft table, he might as well work the phones.
The Maple Leafs and Free Agency
Should the team not trade any of the "core four" — Auston Matthews, William Nylander, Mitch Marner, and John Tavares — there will need to be affordable signings done around those players and others like Morgan Rielly. The first is likely a new deal for Ilya Samsonov. A pending RFA, he's going to be the guy in Toronto next season, along with Joseph Woll or another addition.
---
Latest News & Highlight
---
Beyond that, the Leafs should probably focus on defense. They can add a few players on the cheap at forward and even if they lose a handful of names, are still relatively deep. Their blue line needs the most work, especially if Mark Giordano, Erik Gustafsson, and/or Luke Schenn aren't back. A name like Carson Soucy might be of interest. He can play both sides and registered three goals and 13 assists for 16 points in 78 games this past season with the Seattle Kraken. He is a big stay-at-home defenseman measuring in at 6-foot-5, 208 pounds who recorded 143 hits and 96 blocked shots. He got his first real taste of playoff experience and while they'll be cost associated with signing him, it's not likely to be a break-the-bank kind of deal.