Coach Red Kelly had a mix of experience and youth for 1973-74, resulting in a playoff berth for the Leafs. Draftees Sittler, McDonald, Turnbull and Ferguson, along with free agent Borje Salming, formed a strong core to build on, and Jim Gregory looked to add a supporting cast as veterans Norm Ullman, Dave Keon, Paul Henderson and Ed Shack would inevitably leave Toronto.
1974 – #13 Jack Valiquette C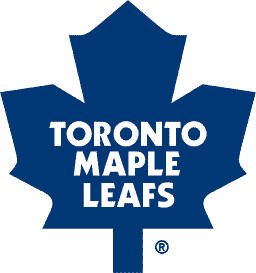 The NHL began allowing clubs to draft one underager, as competition with the WHA grew fierce for players. The Leafs selected a high scoring forward from Sault Ste. Marie, Jack Valiquette, who'd tallied 135 points in 60 games with the Greyhounds. In his first pro season, Valiquette managed a respectable 73 points in 76 games with Oklahoma City in the CHL. He'd get 33 points in 45 NHL games in 1975-76. But his main weakness was skating at an NHL level. Though the Leafs had him work with coaches, he was more a liability than anything due to his poor skating. He played 172 games as a Leaf, scoring only 33 goals and 99 points. Verdict: In 1978 the Leafs sent Valiquette to the Rockies for Colorado's 2nd round choice in the 1981 draft. With coach Don Cherry, Valiquette's skating would improve somewhat, and he twice scored more than 20 goals, but he did not start the 1981 season with the Rockies, and retired at age 27. The Leafs selected Gary Yaremchuk with the draft pick. He played 34 NHL games, all with Toronto, leaving as a free agent for Detroit.
1975 – #6 Don Ashby C
Keon and Ullman departed for the WHA in 1975, leaving a big hole at centre. Gregory selected centre Don Ashby ahead of Pierre Mondou, Bob Sauve, Tim Young, Dennis Maruk, Brian Engblom and even the Leafs' second round selection, Doug Jarvis. Ashby was unable to stay with the Leafs consistently, perhaps too young to shoulder the pressures of filling a spot once occupied by Hall-of-Famers. His best season he scored 19 goals in 76 games. Upset with shuffling to the minors, he retired from hockey for a season, returning after being traded to Colorado with Trevor Johansen for Paul Gardner. Verdict: The Leafs truly 'missed' on Ashby. He never quite caught on in the NHL, despite 120 points in 70 games with the junior Calgary Centennials. After Toronto, he played less than 50 more NHL games. He continued in the AHL, and later CHL, but many times he considered leaving hockey altogether. He looked to be reviving his career after a 96 point season with CHL Wichita. Sadly, Don Ashby and his wife died as a result of injuries suffered in a car accident in 1981, after he'd played in the CHL Finals days earlier.
1976 – #12 Selection (Peter Lee RW) traded to MTL in exchange for Wayne Thomas G, June 1975
A revolving cast of Hall of Famers and also-rans best describes the Leaf goalie situation in the early and mid 1970s, including Bruce Gamble, Jacques Plante, Bernie Parent, Gord McRae, Ron Low, Pierre Hamel, Doug Favell, Ed Johnston, Murray McLachlan and Dunc Wilson. Gregory traded his 1976 first draft choice to acquire Wayne Thomas who'd spelled Ken Dryden for a time in Montreal. Thomas played 64 games in '75-76, going 28-24-12 with a 3.19 GAA and 2 shutouts (6th in wins, 10th in GAA), and looked as though he might be the guy. With the draft pick, Montreal selected Peter Lee, a high-scoring wing from Ottawa of the OMJHL. Lee scored over 200 goals as a junior, but had not more than 120 in 431 NHL games, and was not in Montreal's long term plans. Verdict: Thomas struggled the following season, going 10-13-6 with a 3.86 GAA, and young Mike Palmateer emerged as the top goalie. Thomas was waived, picked up by the Rangers, and played another 94 games before retiring in 1981 with a 103-93-34 record in 243 NHL games
1977 – #11 John Anderson RW
1977 – #12 Selection (Trevor Johansen D), plus Blaine Stoughton F acquired from PIT in exchange for Rick Kehoe F, September 13, 1974
John Anderson was a bright spot in the history of the Leafs during the 1980s. With linemates such as Tiger Williams, Bill Derlago, Rick Vaive and Laurie Boschman, Anderson played 534 Leaf games, posting 4 consecutive 30+ goal seasons before moving to Quebec. Trading Kehoe netted Blaine Stoughton and young defender Trevor Johansen. Johansen jumped into NHL play, seeing 79 games on the blueline in the 1977-78 season, playing adequately on a veteran defense. He'd play 40 games the following season before being traded with Ashby for Paul Gardner. In 1982, Johansen was claimed by Toronto from LA and played 13 more contests. Verdict: In the end, this draft had its highs and lows. Anderson was a key forward for the Leafs in the early 1980s, but was traded for Brad Maxwell, a defenceman who played 58 Leaf games before being traded for Vancouver's 5th round pick in 1988 (Len Esau). Esau would in turn be traded for Ken McRae, an 11-game Leaf. Blaine Stoughton played parts of 2 seasons with Toronto, but jumped to the WHA. He returned with the Hartford Whalers and have 2 40-goal and 2 50-goal seasons. Johansen played under 300 NHL games, and never emerged a top defenceman. Gardner played 56 Leaf games, with 33 points, unable to stick in the turmoil that was Toronto then. He was sent to Pittsburgh with Dave Burrows for Kim Davis and Paul Marshall, who together played 25 Leafs games while Gardner would have 3 consecutive 30-goal seasons with Pittsburgh.
Ultimately, the 4 drafts between 1974 and 1977 were not altogether kind to the Leafs. None of Valiquette, Ashby, Thomas or Johansen were really full-time NHL players. Gardner was unable to be successful in Toronto, and Stoughton was essentially allowed to leave. Among the other players, none of Yaremchuk, Maxwell, Esau, McRae, Davis or Marshall were more than minor-leaguers. Anderson was really the lone bonafide NHL player selected. Interestingly, had the Leafs passed on Trevor Johansen, one player available was a youngster out of Laval named Mike Bossy. Now speculate how different NHL history might be had Jim Gregory thought to select him and iced a team that included Sittler, MacDonald, Williams and Bossy against the Islanders in the spring of 1978.