There were 217 picks made over seven rounds in the 2018 NHL Draft, and the reality is that only a few of them will be winners. Most draft selections are risks – sometimes they pan out, but many times they fizzle away or become smaller-role players, finding a place on the third lines or bottom pairings of teams.
According to TSN (and with a little math on my end), players drafted in the second round have about at 10.4% chance of becoming top-six forwards or top-four defensemen. That number drops to 7.5% in the third round, and 4.3% in the fourth round. And yet, the Anaheim Ducks have defied worse odds in later rounds thanks to Director of Professional/Amateur Scouting Martin Madden and his team.
Since 2009, they have drafted two top-pairing defensemen in the fourth and sixth rounds and an electric goalscorer in the seventh round, with potential for more on the way. Just how surprising are these successes? Let's take a look.
Josh Manson
What could be truly one of the most interesting picks in recent NHL history, the 6-foot-3, 215-pound stud defenseman was drafted in the sixth round with the 160th pick. What's more, Manson spent much of his youth and Junior hockey days playing as a forward. As Kyle Shohara at NHL.com notes, Manson billed himself as an "everyday fourth-line winger" until one of his coaches at the Salmon Arms Silverbacks BCHL team convinced him to make the switch.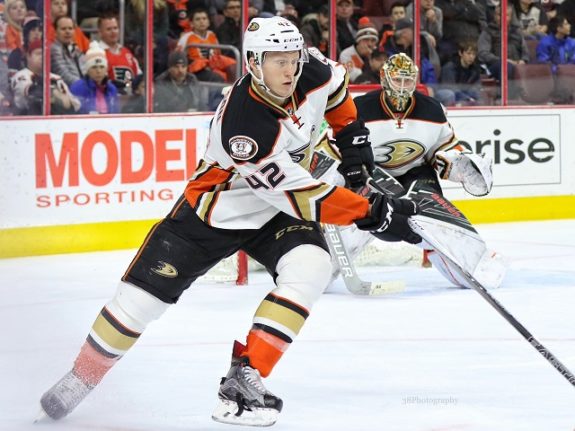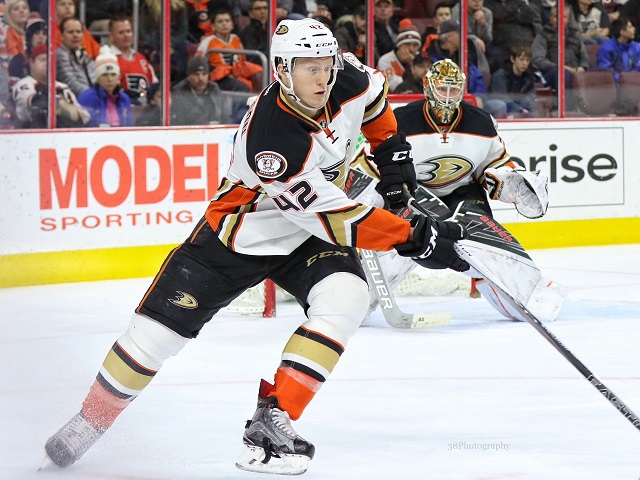 That fourth-line winger has evolved into one of the best shutdown defensemen in the league. A quick video search will tell you that Manson is well-known for his heavy hitting, a stat in which he's tallied 609 times over his 261 games played, including this one against the Maple Leafs' Jordan van Riemsdyk:
At pick No. 160, the 26-year-old didn't have great odds of becoming a regular roster player, let alone a top pairing defenseman. In fact, only 4.4% of defensemen drafted between picks 151-165 have cracked the top-four. Despite this, Manson continues to improve his game with every season. 2017-18 was no exception, with his underlying advanced stats looking solid while posting his best offensive season ever, scoring more points than in the previous three seasons combined.
Ondrej Kase
While Andrew Cogliano is famous for his durability and "never quit" attitude, he's got some competition from youngster Ondrej Kase. Constantly skating around the ice at impressive speeds, Kase's sophomore season was a huge year for him. In just 66 games, the Czech forward netted 20 goals and 38 points, more than doubling his points total from the year before despite only playing 11 more games.
What's most impressive about his jump is that Kase plays on the third line, averaging only 13:55 a night and spending little time on a weak Ducks power play. In February of 2018, Kase ranked second in the league for 5-on-5 goals per hour – outranking players like William Karlsson, Alex Ovechkin, and Nathan Mackinnon.
Ondrej Kase had my curiosity this summer when I was looking at the most interesting breakout candidates, and now he certainly has my attention.. pic.twitter.com/91cGlebh9Y

— Dimitri Filipovic (@DimFilipovic) February 13, 2018
Here's the kicker: Kase was drafted 205th overall in 2014. As in the seventh round with only five people drafted after him. By TSN's numbers, only 2.2% of forwards picked between 196 and 210 will see top-six time. In fact, only 8.3% of them play over 100 games at all, with 96.1% of them playing at most on the fourth line. It's safe to say that Kase has far exceeded expectations, and rumblings from the Ducks' camp indicate that he will be rewarded with his achievements with more playing time in the 2018-19 season, perhaps on a line with Adam Henrique and Jakob Silfverberg.
Kase has benefited from having softer competition while on the third line, but there is hope that he can continue to succeed playing against tougher foes. While he may be small, he's very defensively responsible and would benefit from the excellent backchecking of Silfverberg and Henrique. His recent contract extension could prove to be an incredible move.
Sami Vatanen
Although he may no longer wear a Ducks jersey, Sami Vatanen was an important part of Anaheim's team for several years. He now plays an even more important role for the New Jersey Devils, where he averaged over 22 minutes a night in the 2017-18 season. The Ducks drafted Vatanen in the fourth round, 106 overall, a spot where only 4.2% of defensive picks will play a top-four role.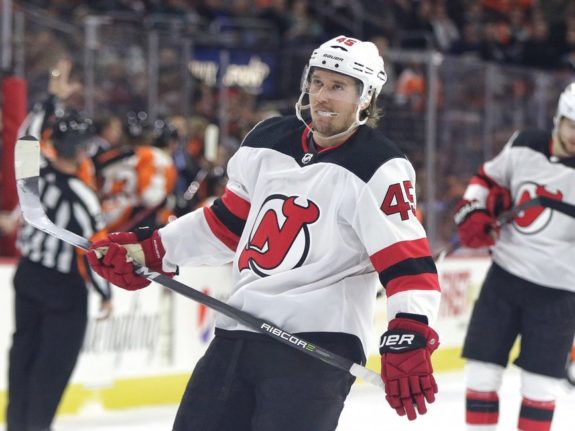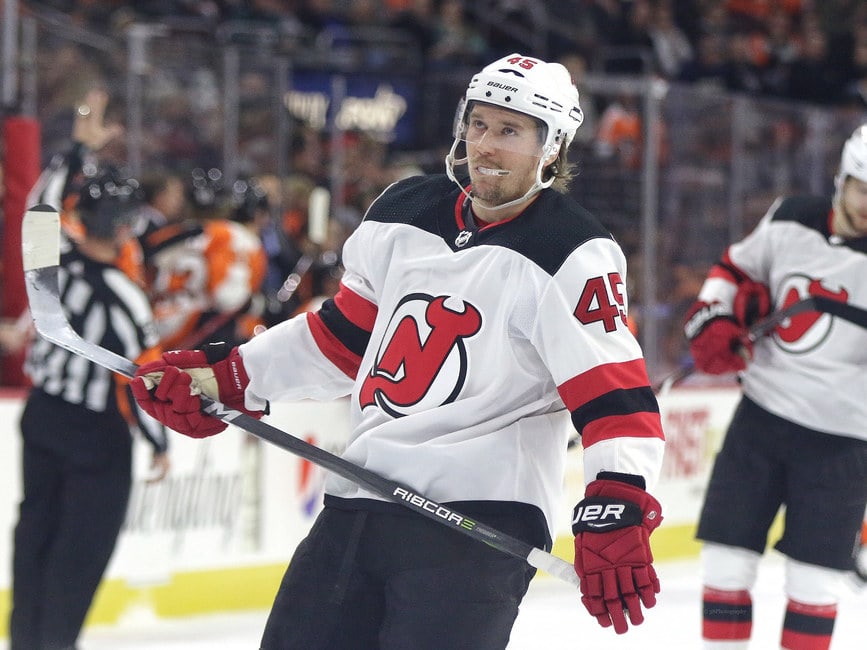 Known for his offensive talents, especially on the power play, Vatanen had several crucial goals for the Ducks. In the 2017-18 season, he struggled under Randy Carlyle's system and had difficulty recovering from a shoulder injury sustained in the season before.
Being traded to New Jersey seems to have been the change Vatanen needed. He scored 28 points in 57 games for the Devils and added what Gerard Lionetti at All About The Jersey called "a stabilizing presence that the Devils have craved on the back end."
Troy Terry, Matt Beleskey, and More
In addition to the three players already listed, the Ducks have made several other crucial, late draft picks. Maple Leaf's goaltender Frederik Andersen, who once shared the net with now-starter John Gibson, was picked in the third round at 87th overall at the 2012 draft. Of course, this was after Andersen had already been picked 187th overall by the Carolina Hurricanes in 2010, but the two couldn't come to terms on a deal.
In 2006, Matt Beleskey was taken in the fourth round at pick No. 112. Beleskey played crucial minutes for the Ducks and had an excellent playoff performance in the Ducks' 2014-15 season. The performance would earn him an impressive contract with the Boston Bruins.
Finally, looking towards the future. In 2014, the Ducks used their fifth-round pick to select Troy Terry. Although he has not yet proven himself, Terry has shown flashes of high-level skill, including his performances for the 2018 U.S. Olympic Hockey team and his time on the U.S. WJC team. Time will tell how effective Terry can play at the professional level, but Ducks fans and staff have high hopes.
A lifelong Orange County resident, I've been going to Ducks games since I was a kid. I graduated from Loyola Marymount University with a degree in Screenwriting and have been using it to write professionally ever since. Get me a slice of pesto pepperoni pizza and a hockey game and I'll be a very happy camper!
Twitter: @zachstava