Last season brought an overwhelming change in culture for the Edmonton Oilers. A revamped positive attitude and winning on a regular basis shifted things in a new direction. Peter Chiarelli knows that winning is a process and his team is still in the early stages of becoming great; but the Oilers surely cannot escape the heightened expectations of the upcoming 2017-18 season.
The results of 2016-17 speak for itself. A fourth place finish in the powerhouse Western Conference. Second overall in the Pacific Division. A first round playoff victory against the San Jose Sharks. Perhaps the most impressive of all is being one win shy of a Western Conference Final berth. One solid year did wonders for the Oilers.
It's hard to critique a team with such incredible achievements in one season. This year though, the Oilers really could go for it all. It's a major possibility if everything goes right; however, there are still a few areas to focus on if this team wishes to advance past the second round of playoffs.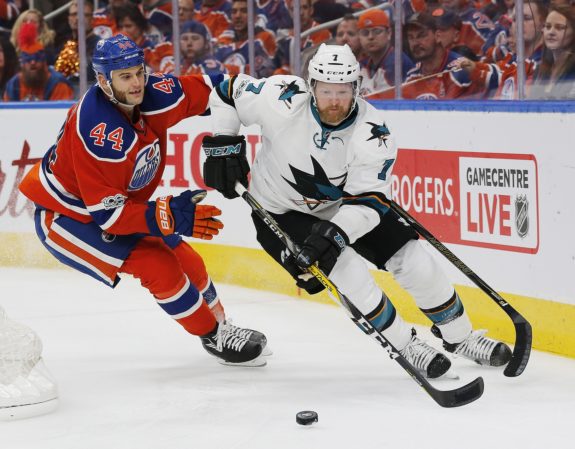 Capitalize On Opportunities
In todays NHL, so many games are decided by one goal. The Oilers were kings at keeping a game close or winning by a singe goal last year. Everything is so defensive nowadays. Scoring goals is much tougher. With the potent offensive fire power and world-class speed the Oilers possess, they hold advantages over many other teams.
More often than not, the Oilers were outshooting many of their opponents in 2016-17. They ranked eighth overall with a combined total of 2547 shots on goal and 11th in shooting percentage with 9.5 percent.
With that being said, the Oilers just need to be consistent when it comes to scoring goals, especially at key moments in the game. Dry spells can be expected from time to time, especially when facing a  hot goalie one night. But at the end of the day, it doesn't matter how many shots your team can generate. All that matters is who has more goals after 60 minutes of play.
Consistency
It is vitally important for the Oilers to stay committed and true to their fast-paced, relentless style of play. We know what inconsistency looks like, that's for sure. All you have to do is revisit game four of the first round of playoffs last season, when the Oilers lost the lead in the series after the Sharks pummelled them 7-0. Or the three straight losses the Oilers gave up from games three to five against the Ducks.
Game five is a harsh lesson about consistency for the team. Giving up a three goal lead in the dying minutes of the game is unacceptable.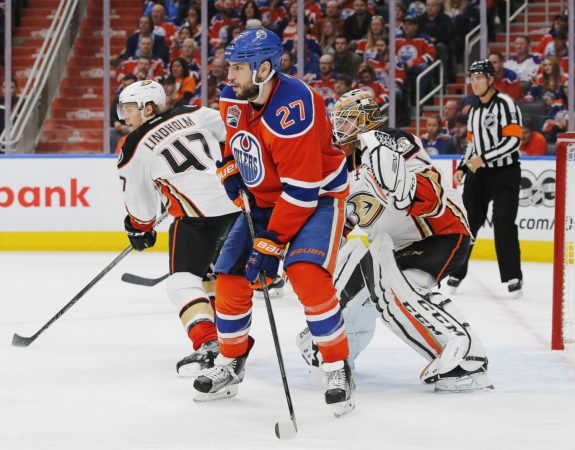 The Oilers cannot afford to have any passengers on their roster either. A championship calibre team has 12 forwards and six defenders that all contribute in some effective way. Jordan Eberle had a rough season and disappeared in playoffs. Ryan Nugent-Hopkins played well defensively, but his offence dried up. Patrick Maroon wasn't as effective in playoffs as he was during the regular season. In playoffs, everyone line has to make a difference.
These types of hiccups during playoffs will not suffice if a championship is to be won in Edmonton in 2017-18. Consistency is the key.
Old Fashioned Luck
When it's all said and done, having good puck luck and the right calls in your favour can determine a lot of outcomes. A bitter taste was left in the mouths of many Oiler fans after last seasons series against the Anaheim Ducks. One can say that it was a serious case of terrible luck for the Oilers as the officiating was often times questionable; but such an excuse cannot be made for a team expected to challenge for the Stanley Cup. Bad calls should not be blamed upon. It is Connor McDavid and his teammates job to rise to the occasion and find a way to overcome these obstacles.
The idea of luck is something that cannot be taught nor developed, however it can be integrated with the proper mindset. As long as the Oilers locker room remains confident, focused and positive, the results should follow.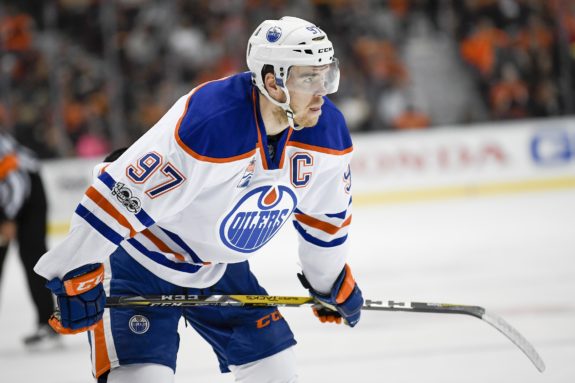 You have to know what its like to lose first. Losing in the second round of playoffs to Anaheim last season was a pivotal learning curve for the Oilers. In fact if you ask me, I think it was the best thing that could have happened to them. It was necessary. You can't expect to win it all after a decade of losing. Building a winner takes time and patience. It requires extensive learning and meaningful experiences.
The Oilers are in a terrific position of strength heading into the 2017-18 season. All momentum gained from last seasons success should pick up right where it left off come October. So far so good in pre-season, as the Oilers remain undefeated. Another storm is brewing in Edmonton. This year will be huge.
21 year old hailing from Leduc, Alberta. Over 16 years of hockey experience and once upon a time, played at a high level.