In his 12th NHL season with the Edmonton Oilers, Ryan Nugent-Hopkins is piling up points like never before.
Through Edmonton's first 39 games of 2022-23, the Oilers alternate captain has 19 goals and 27 assists, putting Nugent-Hopkins on pace for his highest-scoring season, and by a wide margin, too.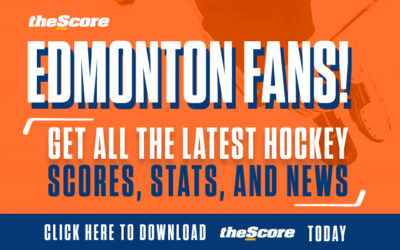 The veteran forward's stats project to nearly 40 goals and almost 60 assists over a full 82-game season. His career highs, all recorded in 2018-19, are 28 goals, 41 assists, and 69 points. With the way he's going, Nugent-Hopkins will surpass those numbers in February.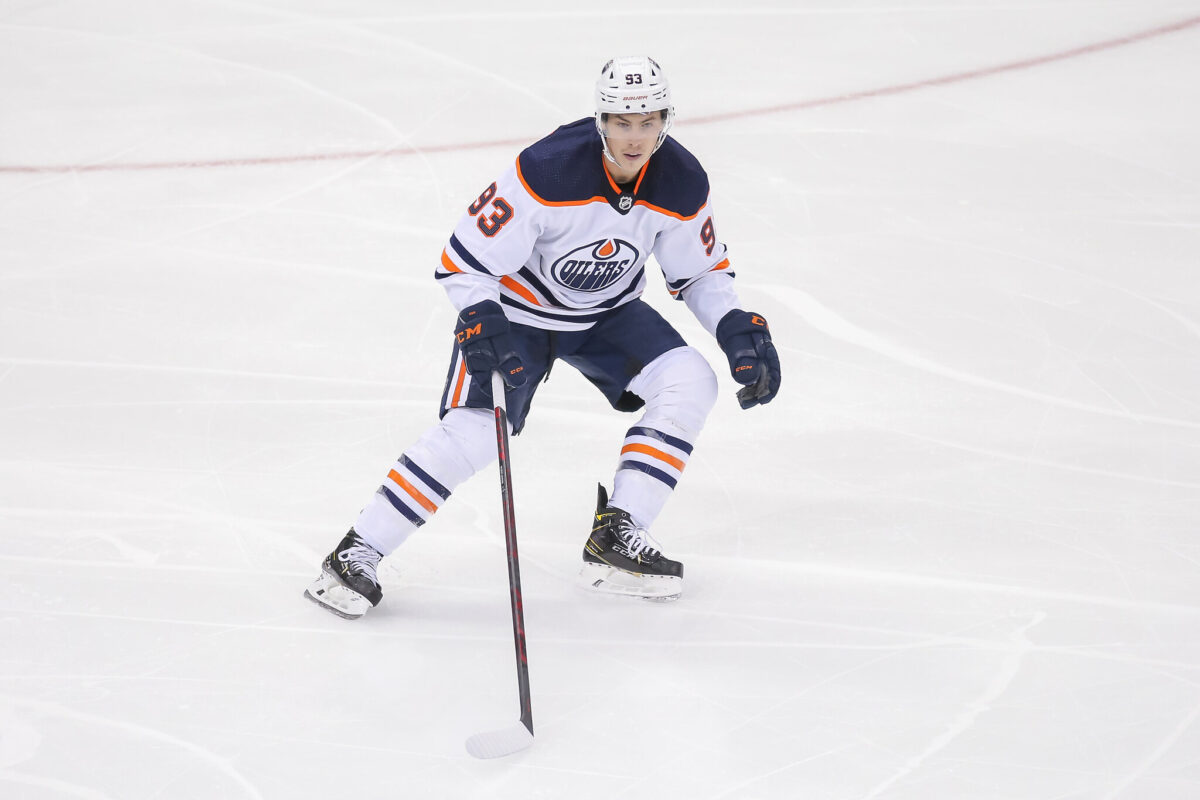 What makes this explosive growth in offensive production even more remarkable is when it's happening: Nugent-Hopkins will celebrate his 30th birthday before season's end, on April 12. 
Thirty may not seem that old, even by professional hockey standards, and really, it's not. But there's been few examples of graceful aging in Oil Country, if only because most of the Oilers' all-time greats haven't stuck around much beyond their 20s.
So as Nugent-Hopkins continues with this season for the ages, here's a look back at the best campaigns in Oilers' history by skaters age 30 or over.
Mark Messier, 1990-91 
Messier turned 30 on Jan. 18, 1991, and one day later became the first Oilers forward of that age to play in the NHL All-Star Game. A year after he won the Hart Memorial Trophy and captained the Oilers to their fifth Stanley Cup. He fought through injuries that limited him to just 53 games, but No. 11 still scored 12 times and put up 64 points.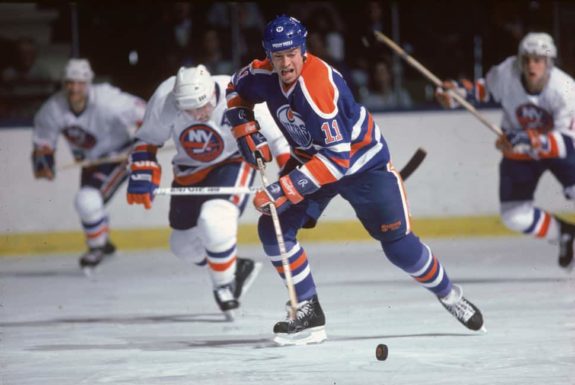 His average of 1.21 points per game remains the highest while his 52 assists were at the time the most for an Oilers player after turning 30. That spring, Messier helped the Oilers get back to the Western Conference Final. Edmonton's 1991 playoff run would be his final games suiting up in orange and blue: Months later he was dealt to the New York Rangers.
Doug Weight, 2000-01 
In what would be his final season as an Oiler, Edmonton's captain led the team to its most wins (39) and points (93) since 1987-88, and a franchise-record nine-game win streak. Doug Weight turned 30 on Jan. 21, 2001, and two weeks later became the oldest Oilers forward to that point to appear in the NHL All-Star Game.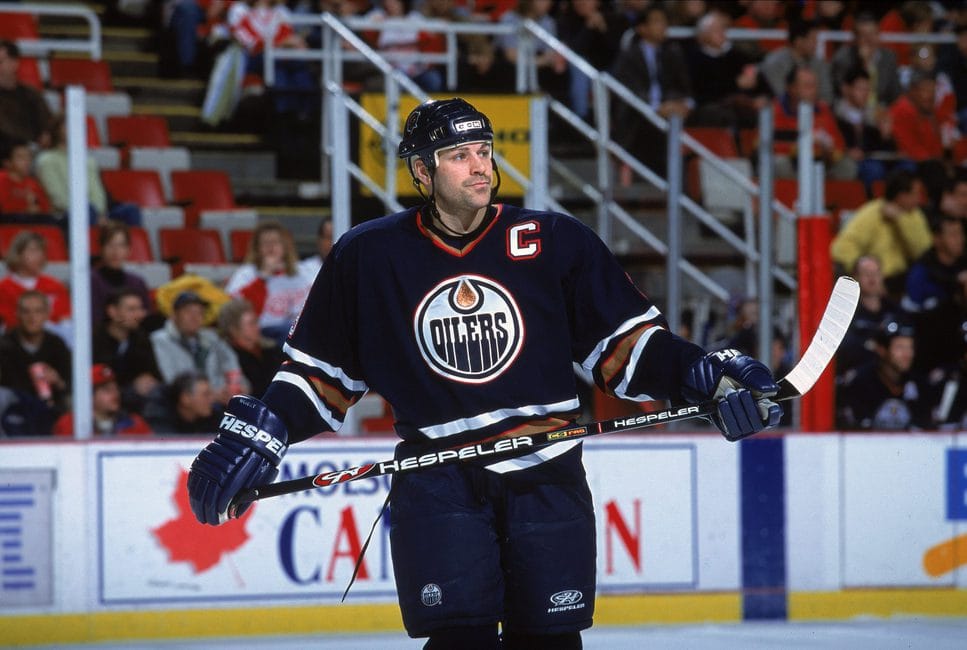 He played all 82 games in the regular season, notching 25 goals and 65 assists, the second-highest-scoring season of his career. To this day, no other Oiler as old as Weight was in 2000-01 has recorded a 70-point season, let alone 90.  
After the Oilers lost 4-2 to the Dallas Stars in the first round of the playoffs, Weight was traded to the St. Louis Blues on July 1, 2001. 
Chris Pronger, 2005-06 
Pronger spent just one season in Edmonton but had a massive impact on the Oilers in 2005-06. Serving as an alternate captain, he won the Zane Feldman Trophy as Oilers MVP and helped Edmonton make its first Stanley Cup Final appearance in 16 years.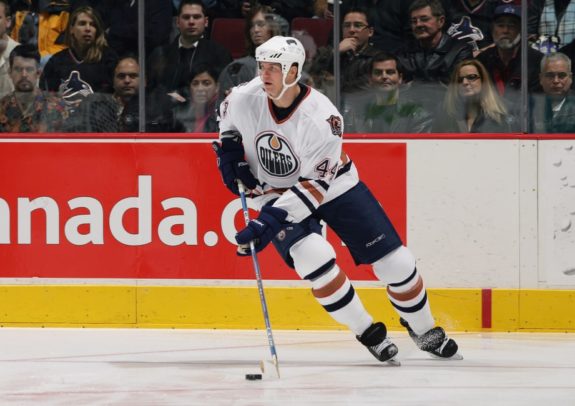 The veteran blueliner turned 31 on Oct. 10, 2005, less than a week into the season. He went on to record 12 goals and 44 assists, becoming the oldest player in Oilers history with a 40-assist season, while his 56 points stand as the most in a single season by an Edmonton defenceman in his 30s. 
Related: 3 Takeaways From Oilers' 5-2 Loss to Kraken in First Game of 2023 
---
Latest News & Highlights
---
Less than a month after Edmonton's magical playoff run ended with a Game 7 loss to the Carolina Hurricanes, Pronger was traded to the Anaheim Ducks on July 3, 2006. 
Ryan Smyth, 2005-06 
Ryan Smyth, who turned 30 on Feb. 21, 2006, is at the moment the oldest player in Oilers history to record a 30-goal season. In 2005-06, he scored 36 times, the second-highest goal total over his nearly two-decade-long NHL career and the most he had scored in nine years. He also picked up 30 assists, giving him the second most points (66) that an Oiler has recorded to finish a season at age 30 or older.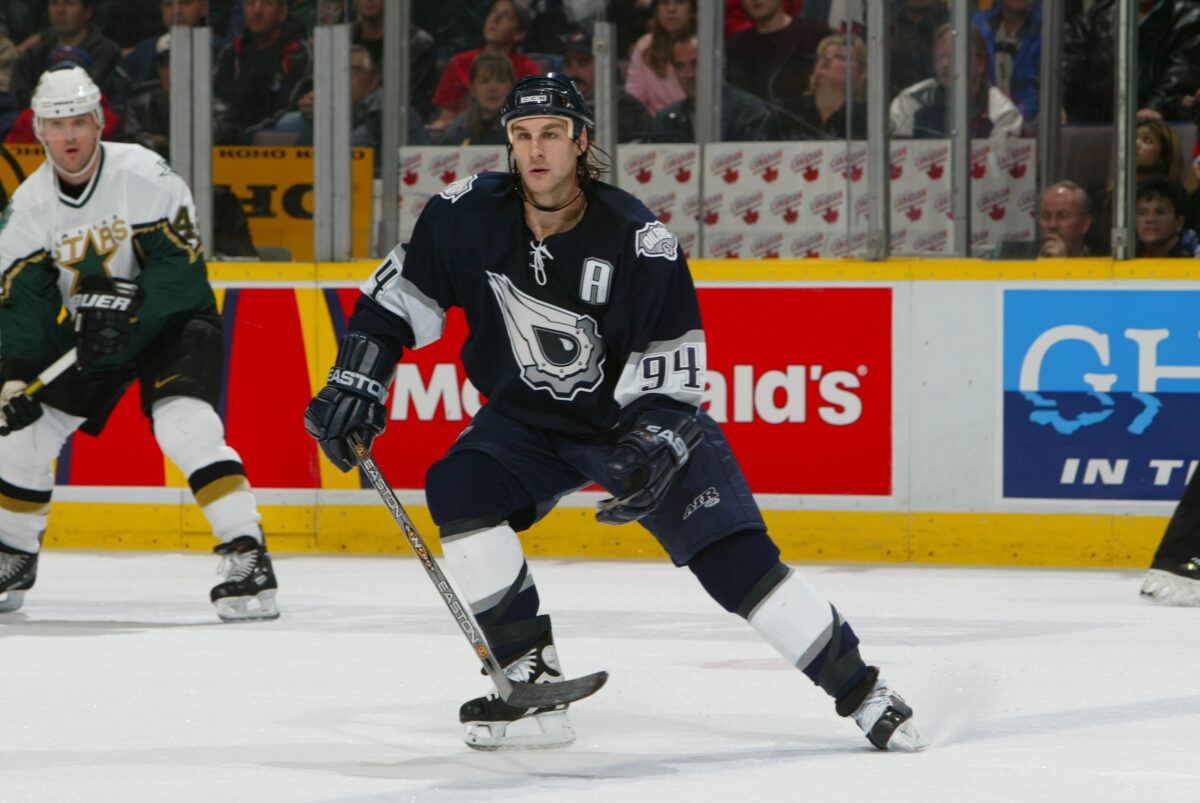 The beloved winger recorded 16 points in 24 playoff games, helping Edmonton make it all the way to Game 7 of the 2006 Stanley Cup Final. 
Smyth also became the oldest Oilers forward to play in the All-Star Game the following season, 2006-07. But only weeks after he was shockingly dealt to the New York Islanders. 
Sheldon Souray, 2008-09 
Sheldon Souray was already in his 30s when he joined the Oilers, signing as a free agent on July 12, 2007, one day before turning 31. 
After missing most of his first season in Edmonton because of injury, a 32-year-old Souray played 81 games in 2008-09, notching 23 goals and 30 assists. Previously, no Oilers player at age 32 or older had managed a 40-point season, let alone 53.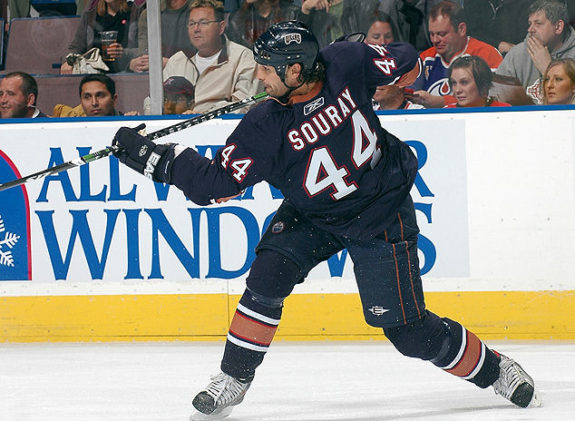 He's also the oldest player in team history with a 20-goal season and remains the oldest Oiler to appear in the NHL All-Star Game, suiting up for the mid-season classic on Jan. 25, 2009. Again, injuries kept Souray out for a significant portion of 2009-10. That would be his final season with the Oilers, who bought out his contract in 2011. 
After scoring in the first period of Edmonton's 5-2 loss to the Seattle Kraken on Tuesday (Jan. 3), Nugent-Hopkins is now just one goal away from becoming the oldest Oiler to score 20 goals in a season since Souray 14 years ago. At his current rate, he would finish with 96 points in 82 games, setting a new benchmark for most points scored by an Oiler in a regular season that ended with said player aged 30 or older. 
And while everyone that made the list of the top five seasons by Oilers in their 30s was gone from Edmonton within a year or two, Nugent-Hopkins is poised to buck that trend, as the No. 1 pick of the 2011 NHL Draft is under contract to the Oilers through 2028-29.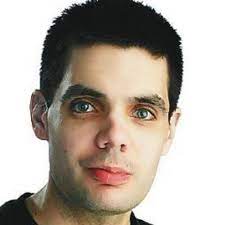 Brian is an Edmonton-based sports writer and broadcaster. His experience includes working as a sports reporter for the Edmonton Sun, where he covered the Edmonton Oil Kings 2013-14 Memorial Cup championship season.