The Hart Memorial Trophy, originally known as the Hart Trophy, is awarded annually to the "player judged most valuable to his team" in the National Hockey League (NHL). The original trophy was donated to the league in 1923 by David Hart, the father of Cecil Hart, the longtime head coach of the Montreal Canadiens. The Hart Trophy has been awarded 93 times to 56 different players since its beginnings in 1924. Each year, members of the Professional Hockey Writers' Association vote to determine the player who was the most valuable to his team during the regular season. The current holder of the trophy is Auston Matthews of the Toronto Maple Leafs.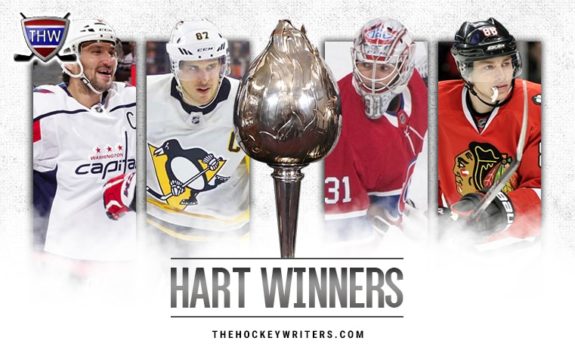 Who Has Won the Most Hart Trophies?
Of course, the greatest player to ever play the game, Wayne Gretzky has won the most Hart Trophies clocking in with a staggering nine wins. In fact, he won it eight seasons in a row between 1980 and 1987. The next closest is the one and only Mr. Hockey himself aka Gordie Howe with six.
How is the Winner Chosen for the Hart Trophy?
Members of the Professional Hockey Writers' Association vote at the end of the regular season, and each individual voter ranks their top five candidates on a 10–7–5–3–1 point(s) system. Three finalists are named and the trophy is awarded at the NHL awards ceremony after the conclusion of the playoffs.
How Many Goaltenders Have Won the Hart Trophy?
Only seven goaltenders have been given the distinction of winning the Hart Trophy. They include Roy Worters, Chuck Rayner, Al Rollins, Jacques Plante, Dominik Hasek, Jose Theodore, and Carey Price. Only Hasek has won the award multiple times, walking away with it in 1997 and 1998.
Has Anyone Unanimously Won the Hart Trophy?
No, but Mario Lemieux came close in 1993 when he won the scoring title by 12 points despite missing two months during the season due to cancer treatments. One writer voted for Pat Lafontaine, who was the runner-up in the scoring race.
Lemieux Broke Gretzky's Streak in 1988
Lemieux may have won the trophy, but still admitted that Gretzky was the best in the game.
"The only reason Gretzky did not win the Hart is because he was hurt."

Mario Lemieux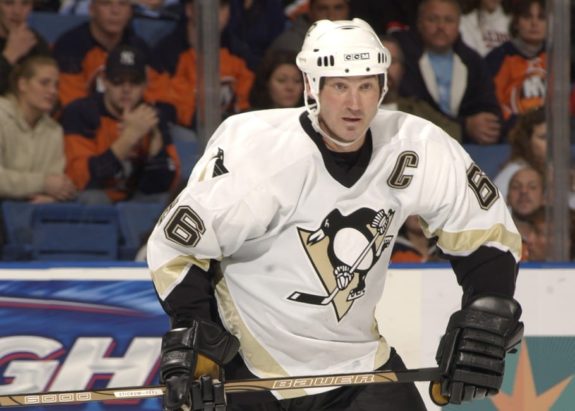 Deeper Dive
Oldest & Youngest Hart Winners
Youngest to win the award: 19-years old, Sidney Crosby – 2006-07 & Wayne Gretzky – 1979-80
Oldest to win the award: 35-years old, Herb Gardiner – 1926-27 & Eddie Shore – 1937-38
Average age: 27-years old
…from NHL Awards Oldest & Youngest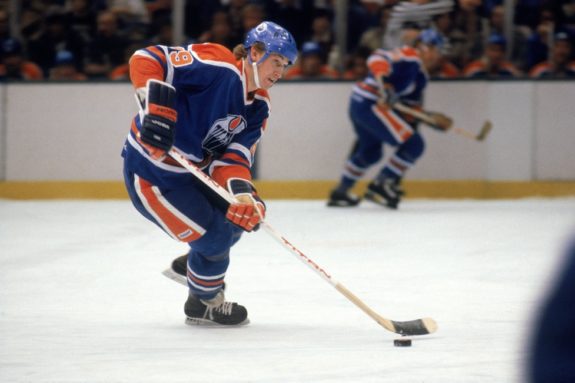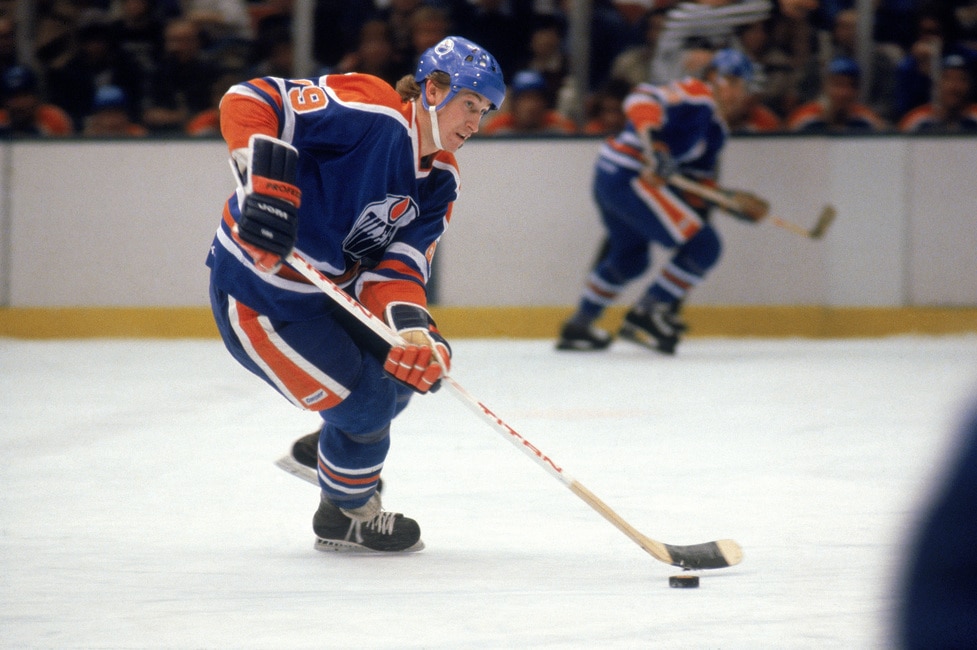 Hart Memorial Trophy Winners
Sources: